There was a surprising quantity and quality of streaming shows to tell you about in last year's Fall Guide. While the pandemic certainly isn't over yet, it sure feels good to be able to encourage you to get vaccinated (if you aren't already), grab a mask and head out to see some concerts in person. Below, check out our handful of picks from among a huge variety of exciting shows. Many venues and events have vaccination protocols in place, so check websites or give them a call to make sure you're on the same page.
Festival Frenzy
Most of the music fests that usually spread out across the summer are happening in September this year. Roots 'n' rock-leaning Muddy Roots offers Cedric Burnside, Dead Meadow and lots of others in Cookeville Sept. 3 through 5. Musicians Corner's September Sundown has free performances in Centennial Park on Thursday and Friday nights from Sept. 2 through Oct. 1, featuring a mostly local lineup with standouts like soul queen Alanna Royale and R&B duo Louis York. Salt-N-Pepa tops a packed bill for Nashville Pride, coming to Bicentennial Capitol Mall State Park Sept. 18 and 19. Sept. 22 through 25, AmericanaFest brings more than 200 artists, from Allison Russell to Kathleen Edwards and beyond, for shows at venues across the city, while Pilgrimage offers Dave Matthews Band, The Black Keys, Maren Morris and many more at Franklin's The Park at Harlinsdale Farm Sept. 25 and 26. (After this issue went to press, Bonnaroo canceled its 2021 event due to weather.)
After having to cancel the 2020-2021 season because of the pandemic, the Nashville Symphony returns with a packed anniversary calendar. A Beethoven program at Ascend Amphitheater on Sept. 11 and a performance the next night with Nas prelude the official opening program Sept. 16 through 18 at the Schermerhorn. Titled Fanfare for Music City, it features works by Aaron Copland, Antonin Dvořák, Joan Tower and more. Other season highlights include the Latin Fire program focused on Latin American composers on Sept. 30 and Oct. 1, a screening of The Princess Bride with live orchestra accompaniment Oct. 29 and 30, and the Strings on Parade program with guest violinist Jun Iwasaki from Nov. 18 through 20 — and lots more excitement through the spring.
Sept. 30: Brassville at 3rd and Lindsley
Nashville's own body-rocking brass band, formed by TSU alumni, has had a banner year with performances all across Music City. If you missed out on their July residency at 3rd and Lindsley, don't miss this encore presentation.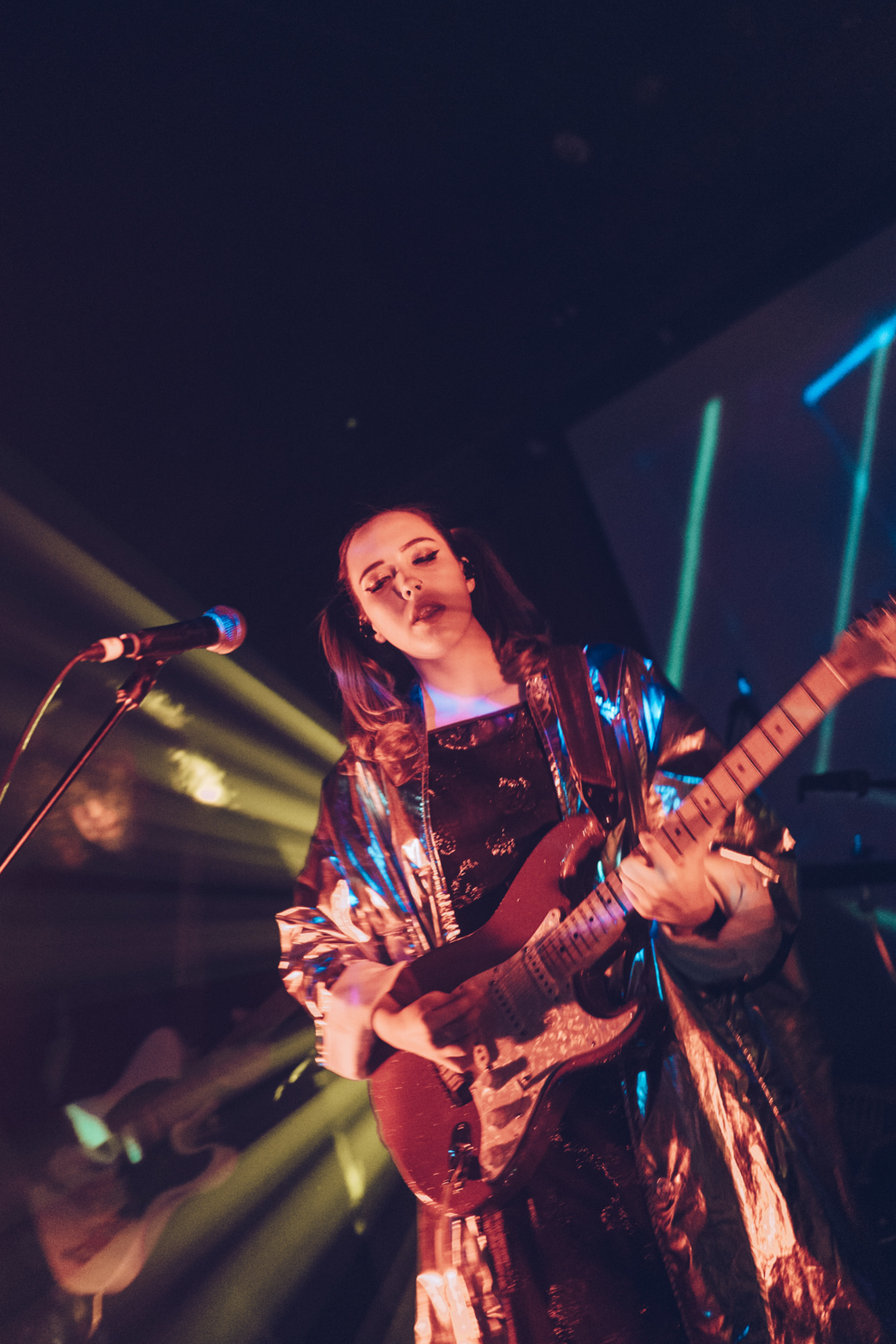 Oct. 1: Soccer Mommy at Cannery Ballroom
Soccer Mommy — the dreamy, rock-centric project led by Nashville singer-songwriter-guitarist Sophie Allison — is finally getting to go on the headlining tour it was meant to start just as the pandemic took hold. The band will get the chance to bring to life Color Theory, their superb 2020 LP centered on examining the impacts of depression and isolation.
Oct. 3-10: You Got Gold — Celebrating the Life and Songs of John Prine
Update, Sept. 8: Per a note from the Prine family, the You Got Gold concert series has been postponed until October 2022. "Our sincerest wish was to gather safely this October to celebrate the life and music of our beloved John," the message reads in part. "This decision to reschedule was not made lightly. We worked tirelessly to find a way to move forward in a safe and responsible manner, while also keeping in mind the intended joyful spirit of this long-awaited celebration and remembrance. This event is extraordinary in the sheer number of artists, crews, and fans that are planning to travel and gather together. In light of how John died, we just could not reconcile pushing forward and adding any undue stress and anxiety during an already fraught season."
When songwriter's songwriter and widely loved figure John Prine died due to complications from COVID-19 in April 2020, it wasn't safe to gather in public to mourn him. Eighteen months later, the pandemic isn't over, but at least vaccines and vaccination protocols are making it safer to get together. In the week leading up to what would have been Prine's 75th birthday (and the release of the tribute album Broken Hearts and Dirty Windows, Vol. 2), a series of tribute concerts benefiting the Prine family's nonprofit Hello in There Foundation has been planned. So far, shows have been announced for the Ryman on Oct. 6 and 7, the Country Music Hall of Fame's CMA Theater on Oct. 8 and The Basement East on Oct. 9, with participants TBA; all are sold out, but others may be in the works. Watch yougotgold.johnprine.com for updates.
Oct. 8-9: The Tallest Man on Earth at Third Man Records
This summer, the Nashville headquarters of former White Stripe Jack White's label opened up its Blue Room venue as a swanky cocktail bar on the weekends. If that made you concerned that they might have fewer shows in the future, fear not! This two-night stand from Swedish folk-popster Kristian Matsson, aka The Tallest Man on Earth, is just one of several fantastic shows on the books, including a headlining gig for Nashville rocker Katy Kirby on Oct. 2 and a visit from harpist Mary Lattimore with Nashville-born guitarist William Tyler on Nov. 23. See thirdmanrecords.com for the full rundown.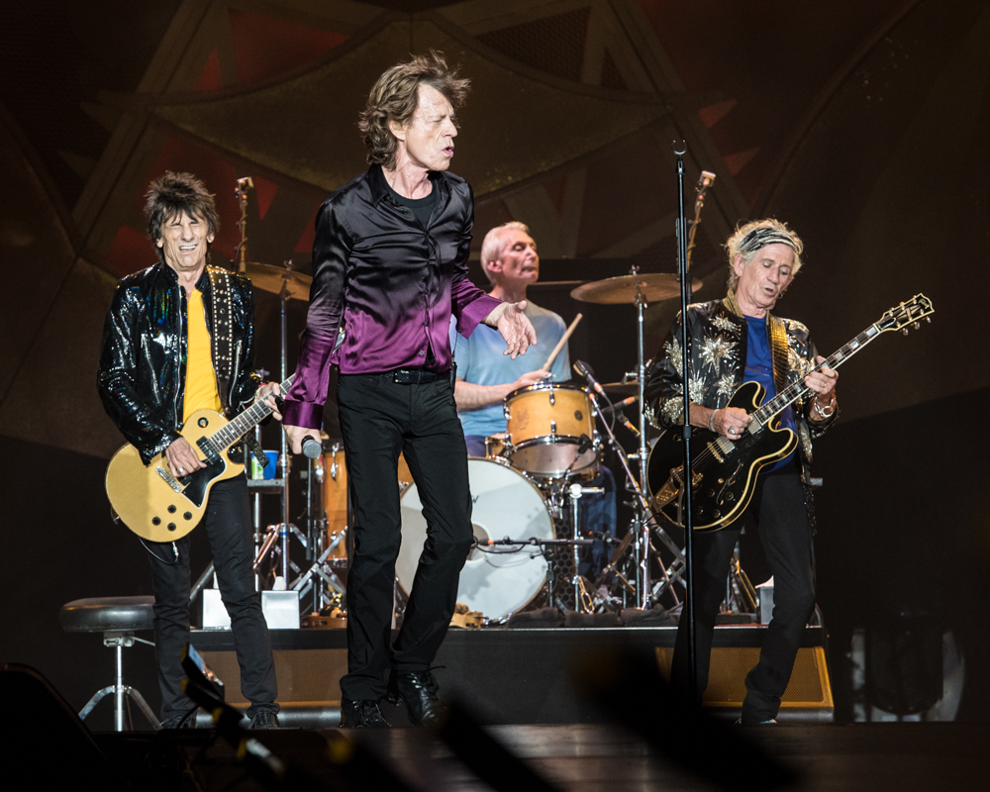 Oct. 9: The Rolling Stones at Nissan Stadium
The rock band that helped define what you think of when you think of "a rock band" lost its beating heart in August: Drummer's drummer Charlie Watts died at age 80. But the show must go on for the group — whose gig is, after all, about taking Father Time down for the count — and their No Filter Tour will roll into town with stellar timekeeper Steve Jordan on the throne.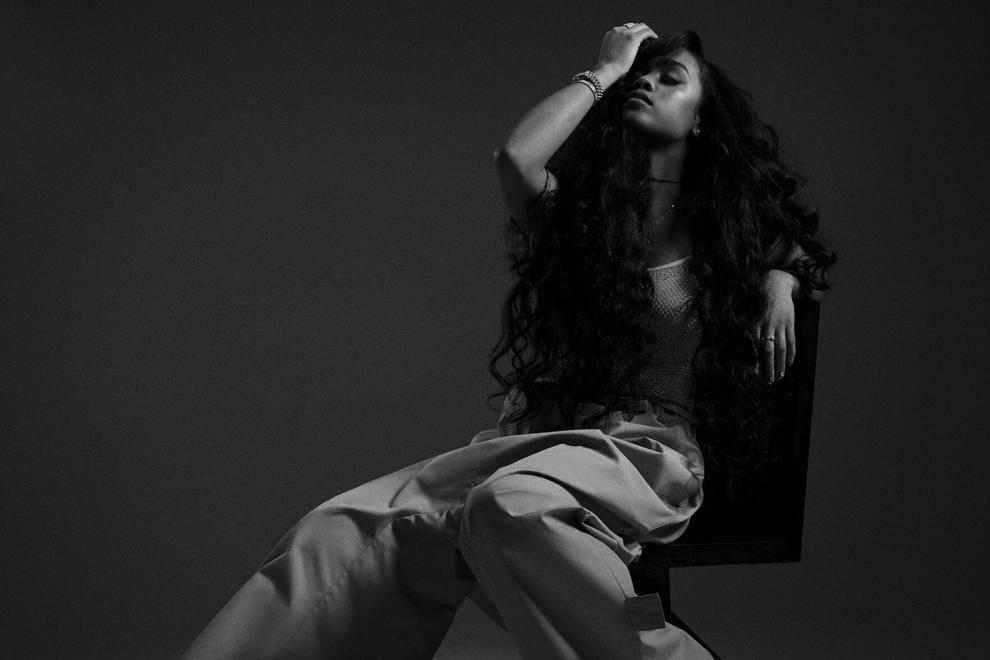 Oct. 10: H.E.R. at FirstBank Amphitheater
If you've been looking for a reason to check out the new outdoor venue a few miles down I-65 in Thompson's Station, make it H.E.R. The Grammy- and Oscar-winning R&B singer, songwriter and phenomenal guitarist comes through on the heels of her debut full-length Back of My Mind, a nuanced LP that dances gracefully between R&B and hip-hop.
Oct. 14: Torres at Exit/In
Mackenzie Scott, who writes and performs as Torres and was once a Belmont student, dives deep into the discomfort of discussions about gender identity and lust on her new LP Thirstier. Her appearance at the historic rock club is her first in town since the tour for 2017's Three Futures.
Oct. 15-20, Oct. 22-24: Jason Isbell and the 400 Unit at the Ryman
Superlative songsmith Isbell and his crack band make their annual autumn visit to the Mother Church over eight nights this year. Per tradition, the undercard includes the great Amanda Shires (a 400 Unit member and Isbell's wife), and it also spotlights some outstanding artists Isbell & Co. think you ought to know, this time focusing on Black women artists in country and roots music. Make sure to get there on time for Brittney Spencer, Mickey Guyton, Amythyst Kiah, Shemekia Copeland, Allison Russell, Joy Oladokun and Adia Victoria.
Oct. 20: Mannequin Pussy at The High Watt
Sure, hearing their songs performed by a band in Mare of Easttown is reason enough to be curious about Philly pop 'n' punk outfit Mannequin Pussy. But there's a decent chance that it'll only take one incandescent live show to make you a die-hard fan.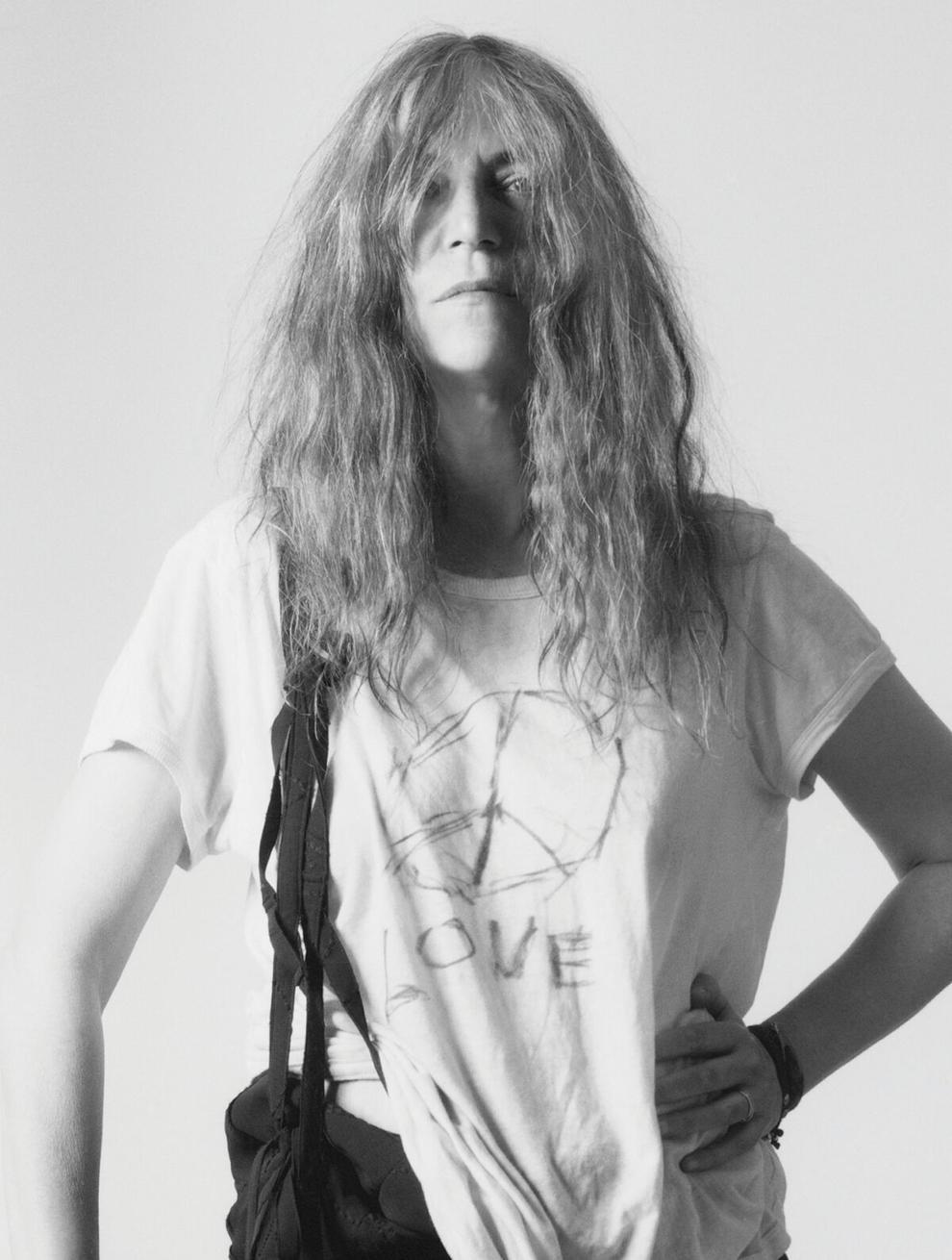 Oct. 21: Patti Smith at the Ryman
Patti Smith, the multifaceted artist who's done so much to expand the vocabulary and the horizons of rock 'n' roll over the past 50 years, is set to make her Ryman debut. Recent set lists run the gamut from 2000s songs to '70s classics and covers of Dylan and Lou Reed, but given Smith's compassionate curiosity, she would make reading the phone book fascinating.
Oct. 26: Mamalarky at Drkmttr
Back in 2019, Atlanta-residing psych-tinged rockers Mamalarky played the very first show open to the public at the latest (and hopefully permanent) location of all-ages space Drkmttr. They return in the wake of Mamalarky, their debut full-length.
Nov. 8: Isaiah Rashad at Marathon Music Works
Chattanooga-born rapper Isaiah Rashad has been open about his past struggles with substance abuse and mental health, which seemed to hamper him from capitalizing on the momentum from his 2016 LP The Sun's Tirade. But The House Is Burning, his recently released second full-length for hip-hop dream team Top Dawg Entertainment, ought to hush the naysayers.
Nov. 12: Dinosaur Jr. w/Ryley Walker at Brooklyn Bowl
Venerable proto-grunge heroes Dinosaur Jr. have had a pretty great batting average since the original lineup reunited prior to 2007's Beyond. This show is part of the tour for Sweep It Into Space, co-produced by introspective songsmith Kurt Vile; guitar phenom and Twitter comedian Ryley Walker opens.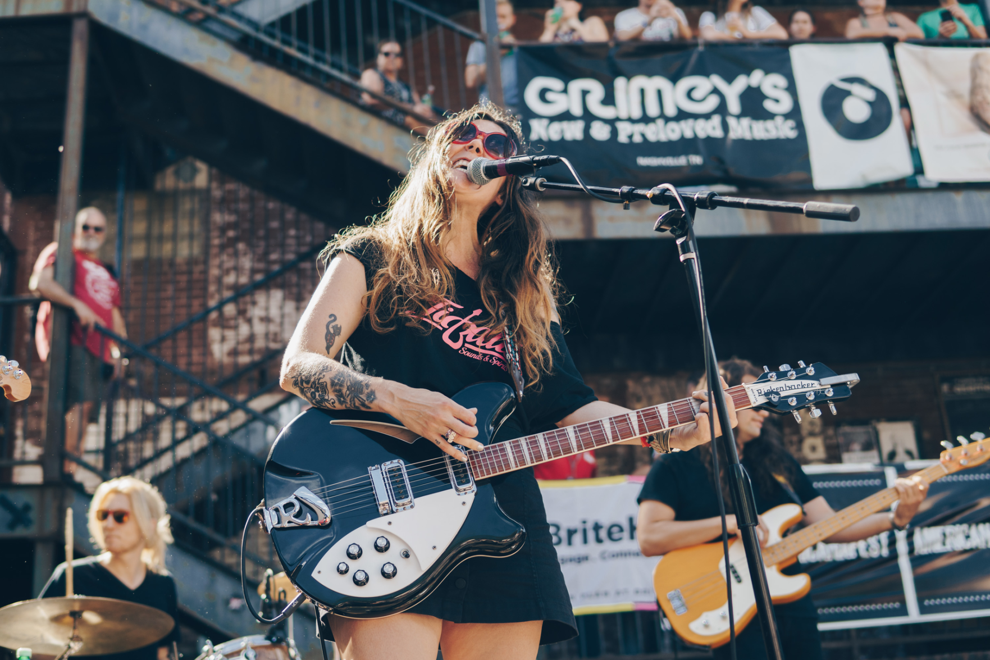 Nov. 14: Lilly Hiatt and Lydia Loveless at 3rd and Lindsley
Two of the finest rock-and-roots songwriters and bandleaders are hitting the road together, finally getting to do a proper tour featuring songs from their excellent 2020 LPs — Loveless' Daughter and Hiatt's Walking Proof. A hometown stop for Hiatt, this gig marks the end of the three-week run.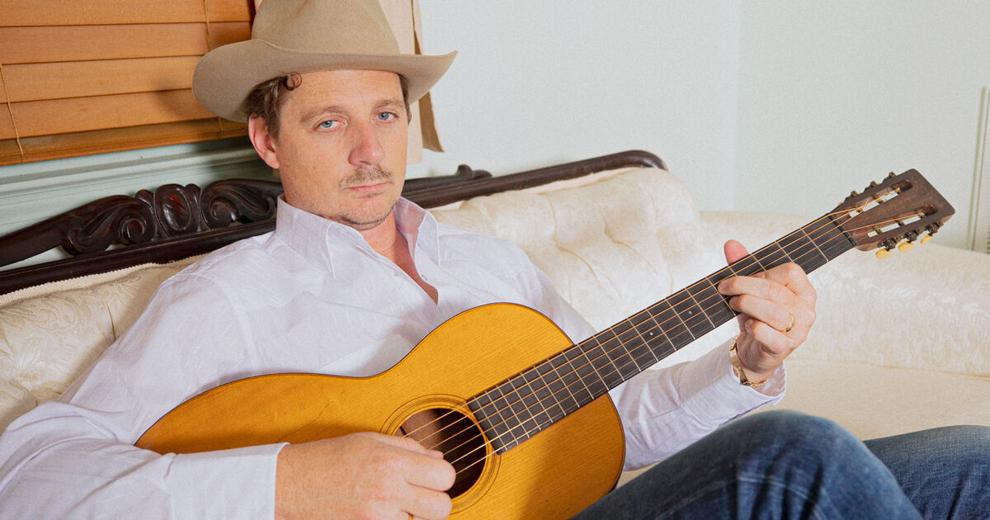 Nov. 18-20: Sturgill Simpson at the Ryman
Sturgill Simpson continued the expansion of his storytelling powers with The Ballad of Dood & Juanita, a country- and bluegrass-infused concept album released in August. Just before Thanksgiving, he makes his return to the Ryman with a band of top-tier pickers from across the country and string-band worlds.