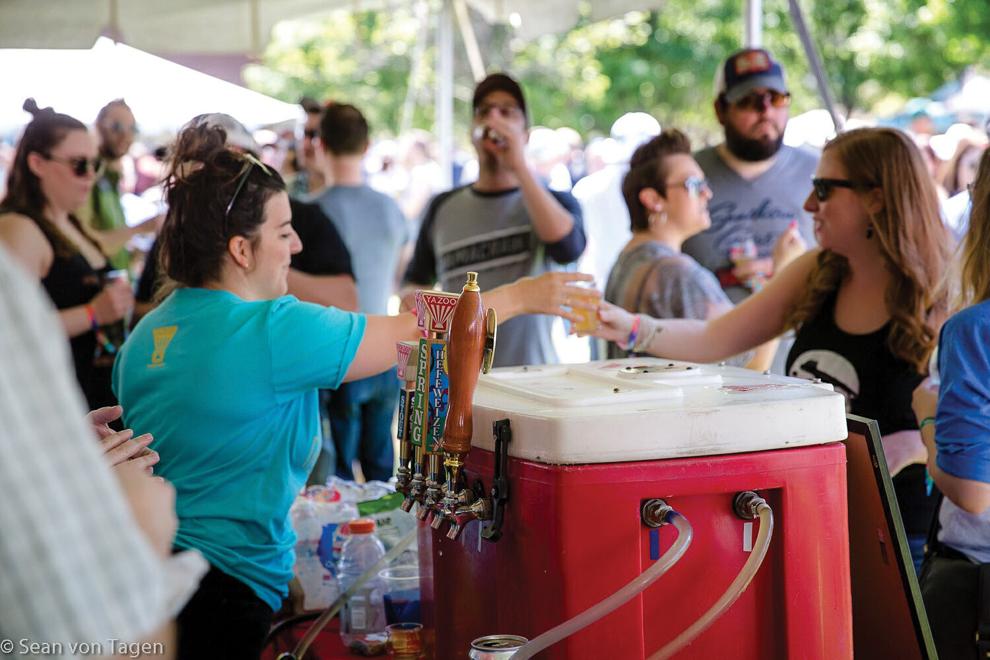 Eating and drinking are two activities during which it's generally considered permissible to spend time with your mask down. Plus, seeing as how many food and drink events are held outside and require proof of vaccination to attend, food festivals may be among the safest opportunities to interact with others during the next few months. Here's hoping, because a lot of people have put their hearts and souls into planning some fall events revolving around food and bev. Just the same, you'd better write these dates on your calendar in pencil. (Providing you still use a calendar … and a pencil.)
---
Drinks
This annual homage to all things shaken and stirred returns to multiple venues across town for educational seminars, tastings, dinners and unapologetically raging parties celebrating cocktails and spirits, from tiki to Courvoisier to amari. Time to reactivate your Uber account!
Sept. 9: Tennessee Whiskey Dinner at The 404 Kitchen
Chef Matt Bolus is an unabashed lover of whiskey, and he's dedicating an entire tasting dinner to pairing bites with Tennessee whiskeys. The dinner will feature producers from across the state, including local heroes from Nelson's Green Brier Distillery, Pennington Distilling Co., Standard Proof Whisky Co. and Nashville Barrel Company.
If you can drink it and it might give you a buzz, you'll probably find a sample of it at this annual event in Riverfront Park. Wine on the River supports The District, an organization dedicated to maintaining the historical integrity of three downtown districts: Broadway, Second Avenue and Printers Alley. Lord knows they need the help!
Sept. 18: East Nashville Beer Fest
After a year of virtual tastings, Rhizome Productions returns to the three-dimensional world with this beloved beer festival institution in East Park. Show your proof of vaccination at the gate for access to tastings from dozens of local breweries and invited guest brewers, plus live music and food trucks.
This scavenger hunt around the trails and meadows at Owl's Hill Nature Sanctuary in Brentwood gives participants the chance to find tokens they can trade for a flight of beers from Jackalope Brewing Company and a meal from Smokey Dawggs food truck. It'll totally be worth the chiggers.
Sept. 29: Straight Up 615 Presents an Evening With Four Roses
In honor of Bourbon Heritage Month (what, you didn't know?), Straight Up 615 will invite Brent Elliott and Dan Gardner to Urban Grub to lead participants through a vertical tasting of four years of Four Roses' delicious Limited Edition Small Batch Bourbon.
Sept. 30-Oct. 2: Nashville Whiskey Festival
Corkdorks Nashville has planned three nights of whiskey sampling and education from brands around the globe. You might want to go ahead and book a room at the host Omni Hotel for a couple nights.
Bavarian Bierhaus will expand its already massive Opry Mills restaurant by adding an outdoor biergarten to serve Oktoberfest beers plus selections from guest breweries East Nashville Beer Works and Wiseacre Brewing Company. They'll also offer plenty of Bavarian comestibles to soak up the beer.
Oct. 16: Tennessee Beer, Wine and Shine Festival
This staple of the Donelson drinking calendar has added moonshine to its already impressive roster of beers and wines available for tasting. The daylong Tennessee Beer, Wine and Shine Festival will be held on the grounds of Two Rivers Mansion. Remember, if you want to play it safe, it's "wine then beer, then …" That's it. Just wine then beer.
Nov. 6: Whiskey Warmer and Wine Down Main Street
Somehow — whether or not any of the other food and drink events included herein are canceled — I'm guessing that these two Franklin events focusing on whiskey and wine are definites. Whiskey Warmer in Westhaven offers the chance to pair whiskeys from around the world with fine cigars, and Wine Down Main Street is a walking tasting festival around downtown Franklin.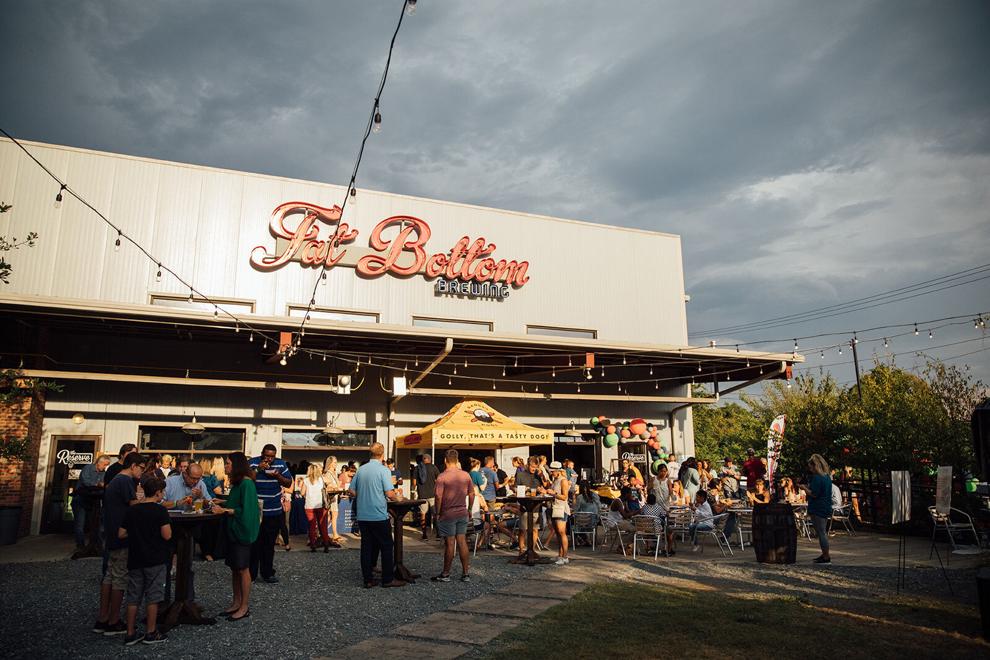 ---
Food
Sept. 10-12: Nashville Greek Festival
This annual celebration of Greek culture held at the Holy Trinity Greek Orthodox Church features Hellenic music and dancing under the large tent, but we know you go for the food! Order in advance to ensure you get some of those pastries made by the congregation, and take home some fantastic to-go plates of spanakopita and pastitsio for dinner.
Sept. 18: Southern Smoke BBQ Festival
Head to Mt. Juliet for an evening of music, arts and crafts shopping, kids' activities and plates of delicious barbecue presented by the local Rotary Club. Everybody knows Rotarians know their way around a smoker.
Sept. 26: The Nashville Food Project 10th Anniversary Picnic Party
Thanks to the 'rona, The Nashville Food Project has converted its annual fundraiser event into a virtual picnic. You'll still be able to pick up prepared picnic basket meals to enjoy at home while you watch a livestreamed performance by bluegrass sensation Justin Hiltner and learn about this organization's crucial efforts to support the food-insecure members of our community.
Oct. 3: Tennessee Honey Festival
Bicentennial Capitol Mall State Park is the place to "bee" for this celebration of all things honey. In addition to honey vendors, honey-inspired drinks, food trucks and beekeeping classes, there will also be live music — because, y'know, this is Nashville.
Oct. 5: Taste of West Nashville
Fat Bottom Brewing plays host to this fundraiser featuring small bites from some of your favorite West Side restaurants, plus a silent auction and live music.
Whether you're already a hardcore vegan or just curious about a plant-based, cruelty-free lifestyle, this event at The Fairgrounds Nashville will offer educational assets about vegetarianism and introduce you to resources to help you minimize your impact on the planet.
This sounds like an unusual but entertaining event. Attendees will walk around First Horizon Park enjoying meals prepared by local chefs and farmers while viewing "tableaux vivants," or living pictures inspired by French theater. The event raises money to support travel opportunities for at-risk youth, so why not give it a try?
If you're a fan of cooking shows, you might recognize some past contestants at this head-to-head cooking competition at TPAC. MasterChef Live! promises to be an immersive experience for the audience. Don't be scared. We're pretty sure Gordon Ramsay won't actually be there to yell at you.