We at the Scene are obviously pretty excited about the Belcourt's brand-new Heist! series rolling out this week. But those 16 films are far from the only appealing fare hitting local screens this fall. 
The Nashville Film Festival recently announced the lineup for its 52nd annual installment, which returns Sept. 30 through Oct. 6 for virtual and in-person screenings and panels at the Belcourt, Belmont University, Rocketown and Marathon Music Works. The fest is scheduled to present roughly 150 films, including a number of titles with loads of critical buzz. Among those are Jonas Poher Rasmussen's animated documentary-narrative hybrid Flee, Céline Sciamma's Petite Maman, Tim Blake Nelson-starring action-Western Old Henry, horror flick We're All Going to the World's Fair, civil-rights-related documentary The Neutral Ground and many others. Naturally, NaFF — as it long has — will put special focus on music-related features and documentaries, including songwriting doc The Fable of a Song, a profile of "Australia's Queen of Honky Tonk" called I'm Wanita, Invisible (which focuses on a group of LGBTQ performers in the country industry) and others. There will also be short films, Q&As and much more. Visit nashvillefilmfestival.org for the full rundown, as well as ticketing info and more.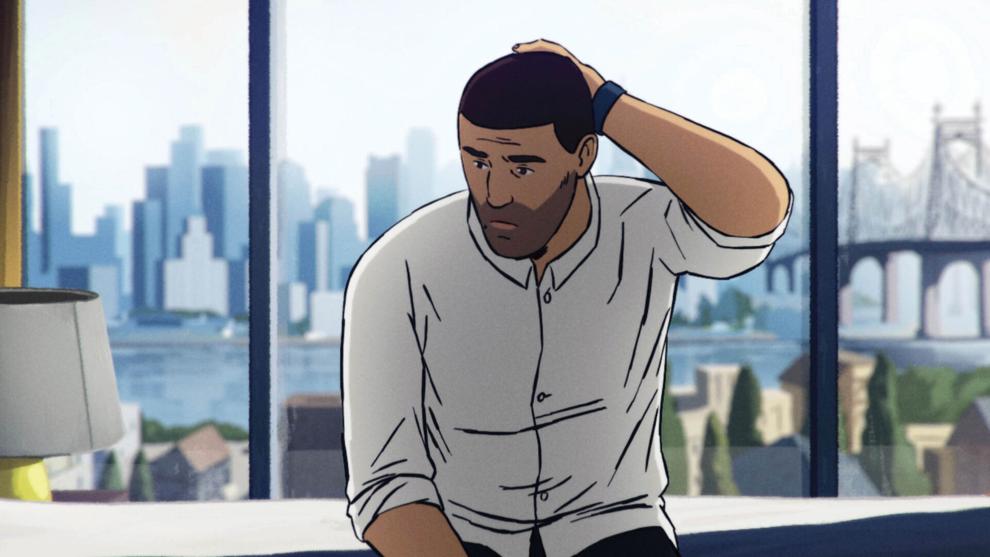 A cavalcade of both limited- and wide-release features are hitting cinemas throughout the fall as well. Coming to the aforementioned Belcourt in September are: art doc The Lost Leonardo (coming Sept. 3, see our review here); Paul Schrader's Oscar Isaac-starring revenge thriller The Card Counter (Sept. 10); Nigerian twin brothers Arie and Chuko Esiri's Eyimofe (This Is My Desire) (Sept. 11); Riz Ahmed as a British-Pakistani rapper in Mogul Mowgli (Sept. 17); Japanese director Sion Sono's collaboration with Nicolas Cage, Prisoners of the Ghostland (Sept. 22); Jessica Chastain as televangelist Tammy Faye Bakker in The Eyes of Tammy Faye (Sept. 24); and Ethiopian-Mexican filmmaker Jessica Beshir's documentary Faya Dayi. And that's not even to mention the slate of October films set for the Hillsboro Village arthouse, which will include highly anticipated titles like Titane, Lamb, Bergman Island and The Rescue, among others. The Belcourt is still limiting its showings to 50 percent capacity. Find tickets and keep an eye on showtimes, which are subject to change, at belcourt.org.
We'd be remiss to not mention films slated for the cineplexes this season. Throughout the pandemic, studios have had to schedule and reschedule release dates numerous times — and thanks to that dastardly Delta variant, it's entirely possible some of these films will be pushed back yet again. But as it stands, October is a particularly loaded month when it comes to big releases. Wes Anderson's long-awaited ensemble The French Dispatch is set for an Oct. 22 wide release, as is Denis Villeneuve's adaptation of Dune. (The latest effort from Johnny Knoxville and his lovable band of chaos-prone bros, Jackass Forever, has been moved from its original Oct. 22 opening to a spot in February.) Sopranos prequel The Many Saints of Newark is set to drop both in theaters and on HBO Max on Oct. 1, while the 25th James Bond installment, No Time to Die, is scheduled for an Oct. 8 release. The 12th Halloween film, Halloween Kills, is planned for Oct. 15, while director Edgar Wright's horror effort Last Night in Soho will arrive two days before Halloween. A new Ghostbusters (subtitled Afterlife), a new Top Gun (subtitled Maverick) and a new Marvel Cinematic Universe installment (Eternals) are set to arrive in November, as is Ridley Scott's Gaga-and-Driver joint House of Gucci.
While you're at it, keep an eye on Full Moon Cineplex's website (fullmooncineplex.com). The Hermitage-based repertory-centric theater has some truly classic horror lined up for the fall, including multiple Halloween, A Nightmare on Elm Street and Friday the 13th titles, not to mention a screening of the original Texas Chainsaw Massacre set for Oct. 30.