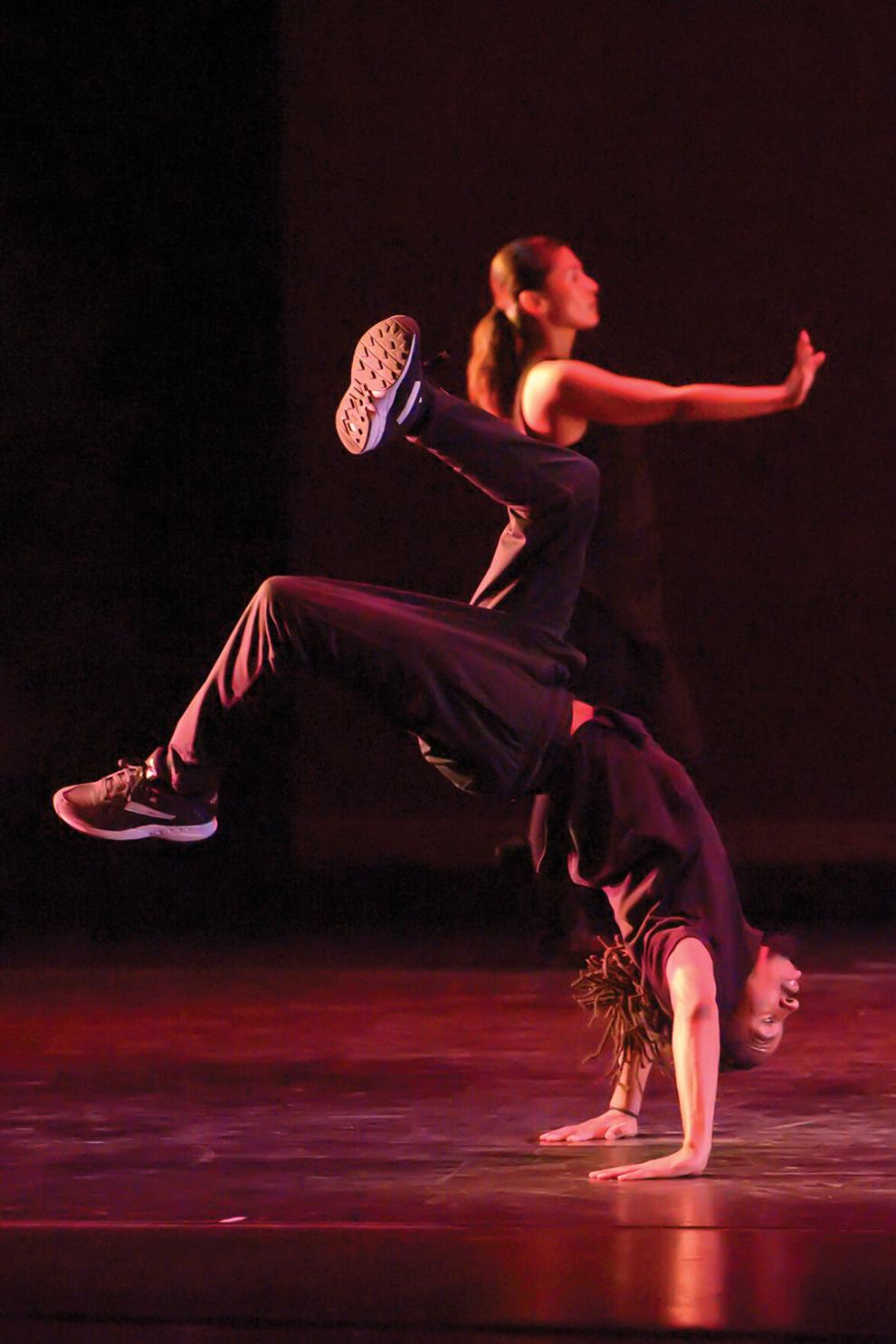 With a lineup that explores compelling themes and artistic innovation, OZ Arts is ushering in a "high-impact" season that promises to challenge and inspire local audiences.
"One of the things that excites me most about the artists we're hosting at OZ this season is that they're addressing some of the most important issues of the day in really creative and inspiring ways," says Mark Murphy, OZ Arts executive and artistic director. "These are influential artists at the top of their game, finding new and innovative ways to confront the world around us."
The season opens on Oct. 14 with Rennie Harris Puremovement. Established in 1992, RHPM is widely recognized as the nation's longest-running street-dance theater company and something of a hip-hop ambassador — "preserving and disseminating" hip-hop culture through a wide range of performances and educational programs. 
"I first met Rennie back in 1997, when I was artistic director of On the Boards, a contemporary arts center in Seattle," Murphy says. "My colleagues in Philadelphia kept telling me about this brilliant young guy who was mixing hip-hop with other dance forms to explore important issues and emotions through movement. We were hosting a conference for National Performance Network, and invited Rennie and his company to perform. It was absolutely breathtaking. The energy — and this language of movement that he had developed — it was so powerful.
"We kept in touch over the years, and I presented the company a second time in Seattle, as well as in L.A.," Murphy continues. "Then in January 2020, I saw Nuttin' But a Word at the Joyce Theater in New York, and just fell in love all over again. It's so smart, so fresh — but it also acknowledges the rich history and traditions of hip-hop. I'm really thrilled to introduce Nashville audiences to Rennie's work, and I'm especially pleased that Rennie and his dancers will be on hand to do a lecture demonstration on the history of hip-hop and the evolution of the form while in town, as well as a free master class."
For Harris, it's all about challenging the audience's perception of what hip-hop and street dance are all about. As one of the first artists to bring hip-hop dance to America's concert halls, his work — including a groundbreaking retelling of Romeo & Juliet titled Rome & Jewels — has a way of honoring and including popular dance styles and traditions, while still pushing boundaries and probing universal themes.
"The title Nuttin' But a Word is taken from a phrase used in the African American community," says the Philadelphia native, who has been honored with the Alvin Ailey Black Choreographers Award, the Guggenheim Fellowship, the Doris Duke Arts Award and the Dance Magazine Legend Award, among others. "It basically means you haven't seen anything yet. Your words mean nothing — just wait till you see what I'm about to do. It's like: 'So you think you know what street dance is about? OK, watch this.' "
Harris says street dance is progressive by design, pointing to what he calls the "three laws of hip-hop" — individuality, creativity and innovation.
"Innovation is really the result of individuality and creativity," he says. "That's what empowers us to move forward artistically and culturally.
"I don't generally have a big message for the audience," Harris adds. "It's not for me to say what someone takes away from a performance. I'm just telling a story. But I do hope people will come out, keep an open mind, and have a conversation about the work. To me, that conversation is the most important part — to unpack what you liked or didn't like, what you connected with. That's what makes a lasting impact."
---
Other Upcoming Theater and Dance Performances
Oct. 8-10: Nashville Ballet's Peter Pan at TPAC's Jackson Hall
First presented by the Nashville Ballet in 2013, and most recently seen in 2015, this imaginative full-length treatment of J.M. Barrie's classic tale offers a delightful collection of pirates and mermaids, along with impressive flight effects. The production features original choreography from artistic director Paul Vasterling and live chamber music scored by Philip Feeney, as well as storybook sets and costumes from designer Campbell Baird. According to the Nashville Ballet, Vasterling has "taken very special care to remove outdated cultural depictions and racist undertones present in the original text." (nashvilleballet.com)
Oct. 14 & 21: New Dialect's Neon Nights at Cheekwood 
Situated in Cheekwood's stately boxwood gardens, this "immersive, glow-in-the-dark party and dance installation" promises a fun, celebratory event for all ages. New Dialect's Neon Nights features new work by artistic director Banning Bouldin, creative design and choreography by David Flores, and interactive sculptures by New Hat's Kelly Diehl and Elizabeth Williams, with lighting concepts by Nashville-based production designer Michael Brown (known for his work with Bon Iver, Death Cab for Cutie and The National). (newdialect.org)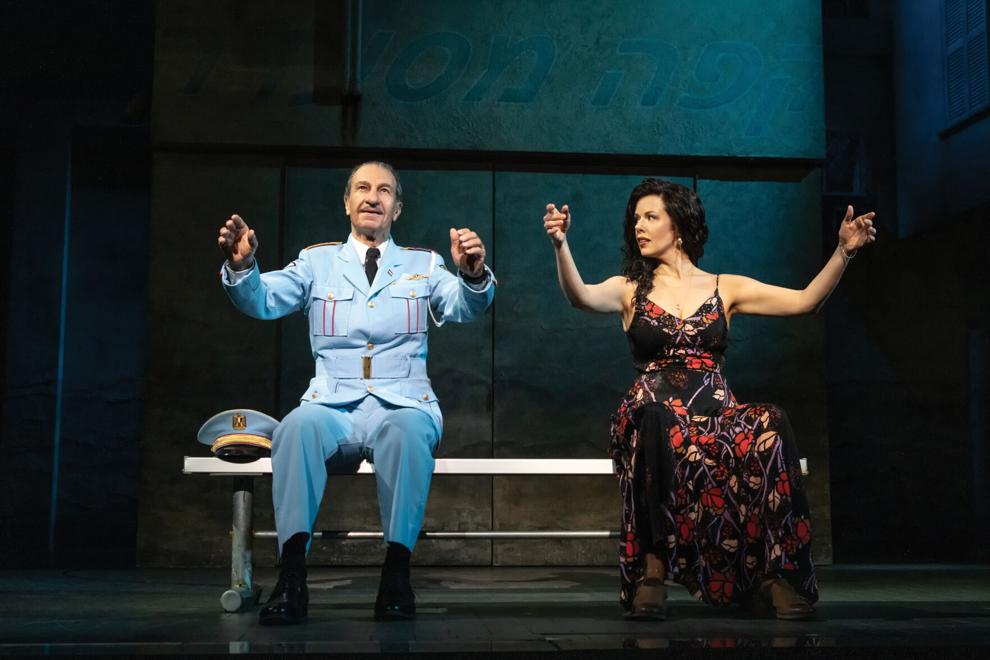 Oct. 19-24: The Band's Visit at TPAC's Jackson Hall
The 2021-22 Broadway at TPAC season opens with the Nashville premiere of The Band's Visit — winner of 10 Tony Awards in 2018, including Best Musical. This beautifully crafted work quietly draws you in with offbeat characters and fabulous onstage musicians, before delivering an emphatic message of kindness and human connection. (tpac.org)
Nov. 11-13: Infinitely Yours and Myth & Infrastructure at OZ Arts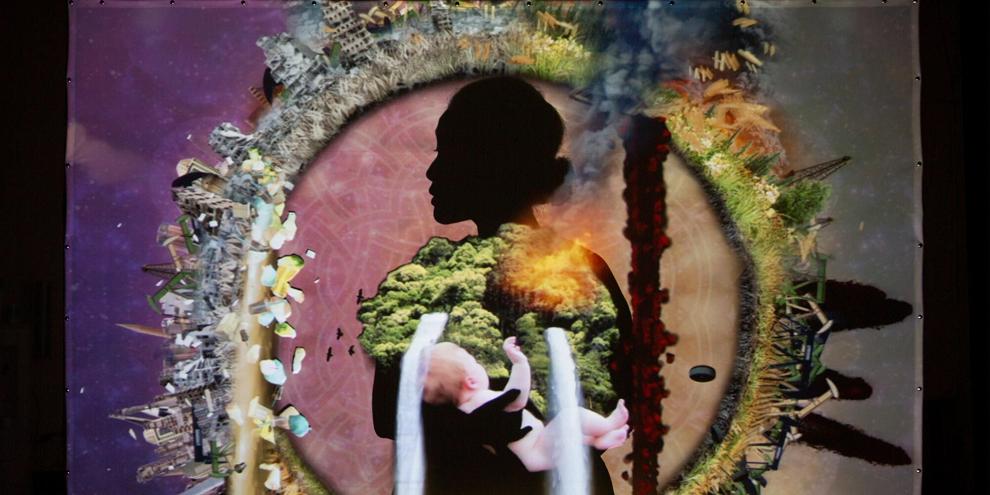 L.A.-based multimedia performance artist Miwa Matreyek uses her signature technique of layered projections and live performance to take on the climate crisis — interacting with dreamlike, kaleidoscopic scenes as an ever-present shadow silhouette. (ozartsnashville.org)
Nov. 11-14: Nashville Repertory Theatre's Ragtime at TPAC's Polk Theater
This Tony Award-winning musical weaves together three distinctly American stories in turn-of-the-century New York — including that of a wealthy white couple, a determined Jewish immigrant and a daring Black musician. This marks the Nashville Repertory Theatre's largest show in more than a decade, and the cast boasts some exciting new talent, along with Nashville favorites such as Megan Murphy Chambers, Bakari King and Nancy Allen. The creative team includes director Micah-Shane Brewer, musical director Dave Ragland and choreographer Tosha Marie. (nashvillerep.org)
Dec. 2-5: Steal Away at OZ Arts
This highly anticipated collaboration — featuring composer Dave Ragland, Inversion Vocal Ensemble, Diaspora Orchestra and Shabaz Ujima's shackled feet DANCE — is described as a "contemporary music-theater-opera hybrid inspired by traditional spirituals and art songs." (ozartsnashville.org)