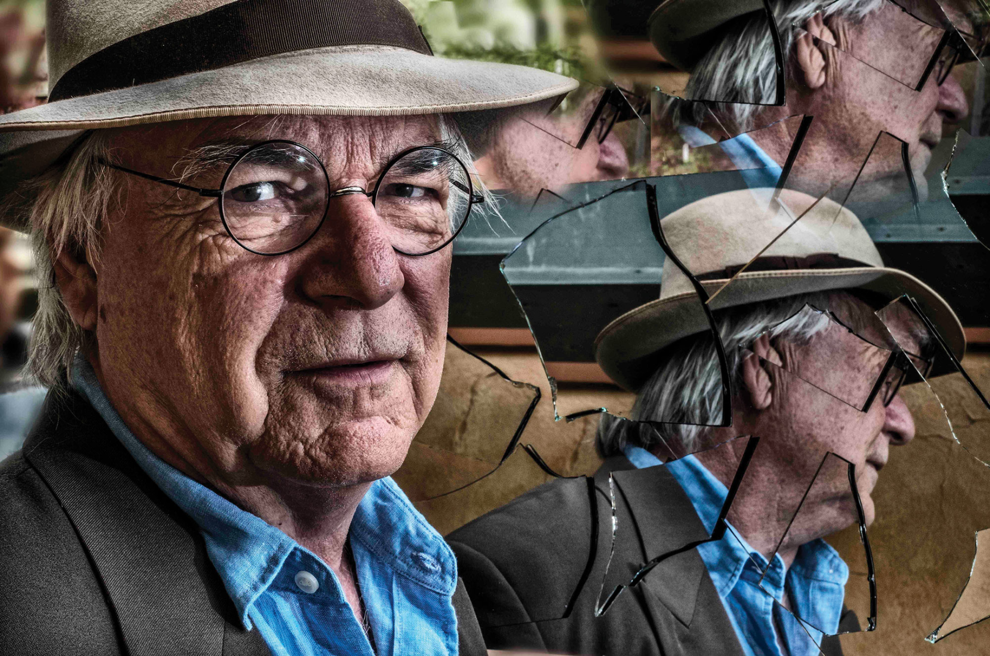 David Olney
Extraordinary songsmith, singer and actor
The not-singing bird

Fills the black eternal night

With endless silence.

—David Olney
People say it was a poetic exit. I assure you, NOBODY wants to die onstage — figuratively or literally. On Jan. 18, Americana pioneer, singer-songwriter, recording artist, pre-pandemic streamcaster, actor, and my longtime client and good friend
David Olney
died of an apparent heart attack midsong. He was center stage between Amy Rigby and Scott Miller at the 30A Songwriter Festival in the Florida panhandle. His last words: "I'm sorry." His mantra, however, was, "Always be true to the song."
Understanding the covenant between the audience and performer, David earned rapt attention from folks wondering how to classify what they were witnessing. Was it country? Folk? Blues? Vaudeville? Scottish newspaper The Herald once declared that his shows were "packed with incident, amusement, contrast and fine, fine songsmithery." Indeed. David fully embodied the characters and stories he presented. Folks often mistook whatever grit, gruff, derangement, love and tenderness he was projecting for his real persona. He explored overlooked and underappreciated subjects, historical figures and moments in time, revealing our own humanity. Like Marcus Aurelius, he was all about perspective, as heard in songs about a love story between an ocean liner and an iceberg, a French prostitute during WWI and the ass Jesus rode on to Jerusalem.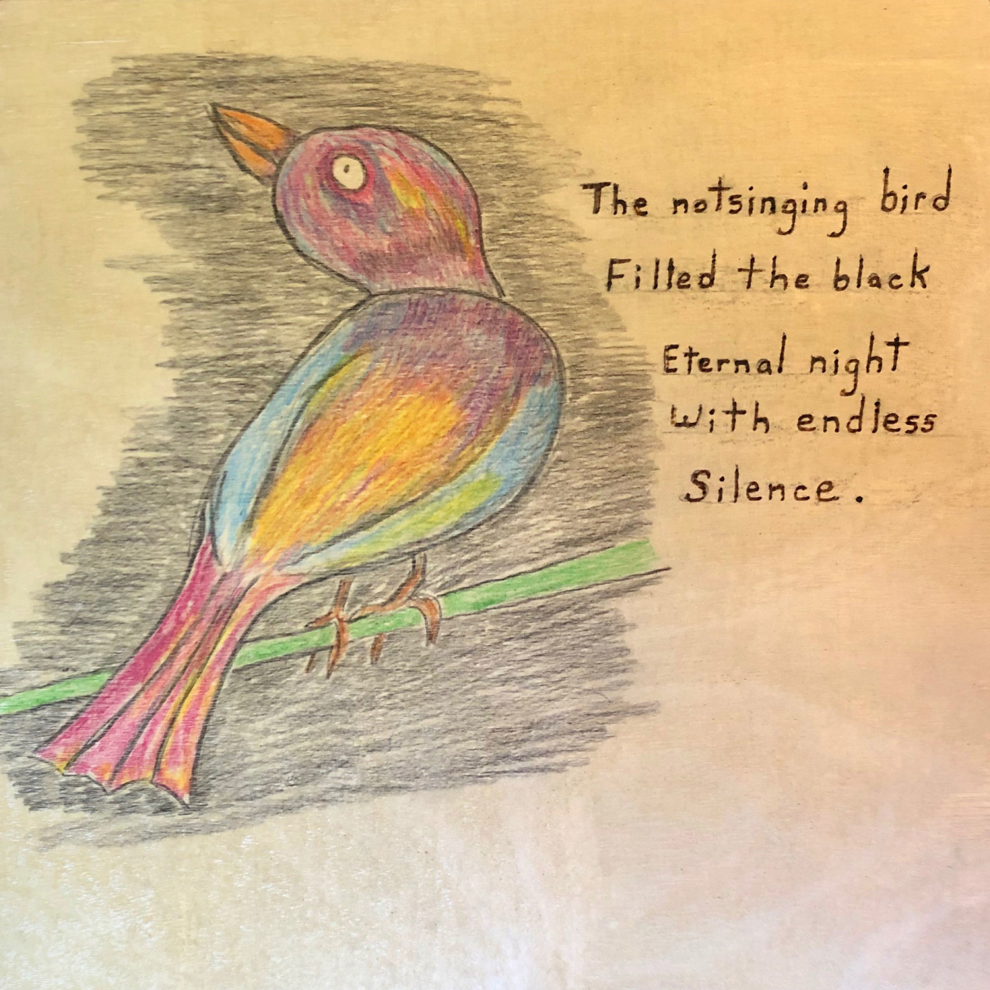 It was important to David to interpret songs written by others. No live set was complete without a nod to Townes Van Zandt. David claimed he was sending up a prayer, saying hello to an old friend. Others recognized that import, with David's iconic music recorded by Emmylou Harris, Del McCoury, Linda Ronstadt, The Wailin' Jennys, Kane/Welch/Kaplin and more.
Leaving behind an extensive Body of Evidence (with more recorded material to come), David Olney also left a "God Shaped Hole" in many hearts. He sought to connect and be heard, and always be true to the song. —Mary Sack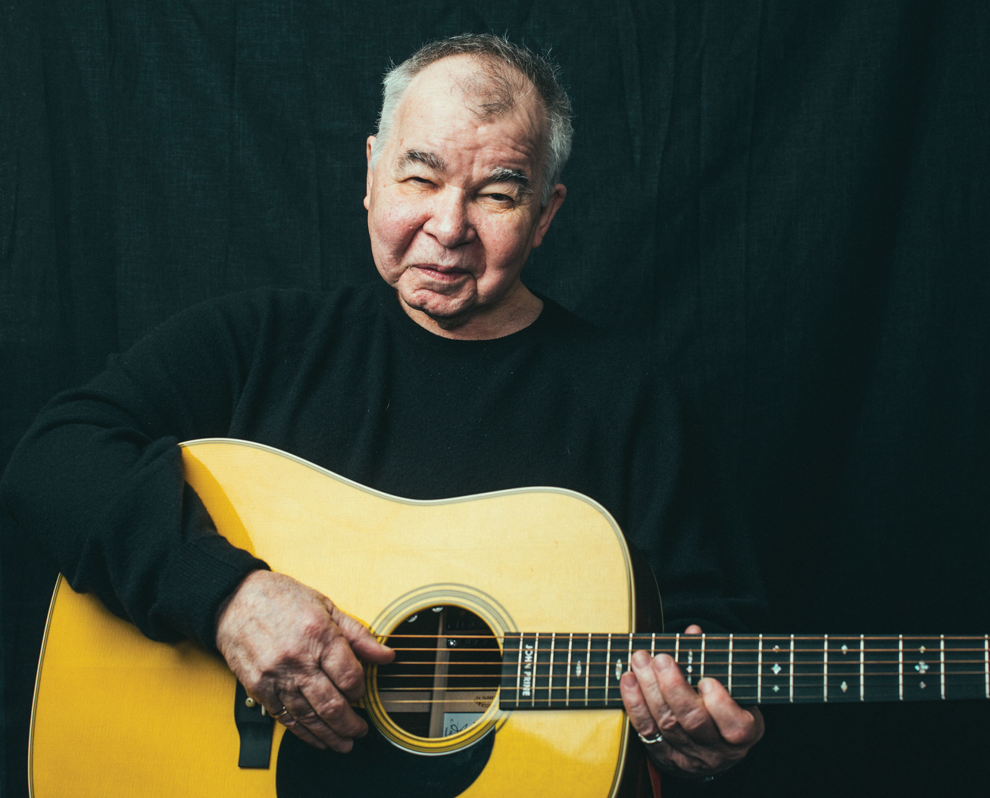 John Prine
Legendary songwriter and beloved Nashvillian 
The pandemic had just entered its second month when we lost John Prine, one of this town's true treasures and a patron saint to generations of songwriters. A native of the Chicago suburbs, Prine made Nashville his home for 40 years, and despite his fame he became an intimate part of the community here. Stories abound of ordinary interactions with this extraordinary man, of quiet acts of kindness he extended to his neighbors. For a man who was brilliantly efficient with words, his death prompted thousands upon thousands of them, tributes and remembrances — including some from the likes of Bob Dylan and Bruce Springsteen — that honored the songwriter and the man. The beauty of John Prine was in the way there seemed to be almost no distance between those two figures. 
"He told profound truths about the complexities of human nature in songs that feel as casual as a conversation with your favorite uncle," Scene music editor Stephen Trageser wrote in the paper's obituary for Prine. "In lyrics that were often devastatingly sad and slyly funny at the same time, he made you feel proud of being human, and maybe even a little hopeful."
Prine turned his disciples in songwriting into friends and collaborators, with a humility and confidence many artists of his stature might not possess. In a post after Prine's death, Margo Price recalled the legendary songwriter and his wife Fiona taking Price and her husband, Jeremy Ivey, out to dinner at The Catbird Seat. The man she describes, cracking wise about the fancy establishment, sounds every bit like a songwriter who could write genuinely funny lyrics without diminishing their depth or humanity. 
"John told some great stories that night," Price wrote. "He kept cracking jokes about the fancy entrees, 'We're serving neck of owl in a swamp water consommé — with pretzels.' "
In a remembrance for The New York Times, Jason Isbell — an obvious and proud descendant of Prine as a songwriter — reflected on the miracle of developing an intimate friendship with a man whose songs had themselves always been his intimate friends. "When I was a baby, my 17-year-old mother would lay me on a quilt on the floor of our trailer in Alabama and play John Prine albums on the stereo," he wrote. "Forty years later, my daughter would call him Uncle John as he bounced her on his knee. My wife and I would sing his songs with him in old theaters or sometimes in his living room. In the summer, we'd all eat hot dogs with our feet dangling in his swimming pool. Now he's gone and my heart is broken."
Prine's legacy as a songwriter is better known, but it is matched by his legacy as a neighbor. When his sons were young they became friends with a young boy named Max Barry, whose mother Megan Barry would go on to become the mayor of Nashville. When Max died in 2017, Prine played at his funeral, hosted by the Belcourt Theatre, which Prine frequented. When Prine died in April, Barry and her husband Bruce remembered how an artistic genius was equally comfortable being just another dad. 
"When our son, Max, was young, he came home from a new friend's house and said he had been at the Prines,' " wrote Barry. "We looked at each other and said, 'John Prine? The musician? Like — THE John Prine?' We were, and are, huge fans. We remarked to Max how cool it was, and asked if he knew how special it was to be in John Prine's presence, to be hanging out with him. He looked at us and said, 'Geez, guys, Mr. Prine is just Tommy and Jack's dad.' And that's who he was to Max — a parent who, along with Fiona, welcomed our son into their home and lives, who invited him to meals … who loved him."
On "When I Get to Heaven" — the final song of his final album, 2018's The Tree of Forgiveness — Prine sang of his plans after death. 
And then I'm gonna get a cocktail

Vodka and ginger ale

Yeah, I'm gonna smoke a cigarette that's nine miles long

I'm gonna kiss that pretty girl on the tilt-a-whirl

'Cause this old man is goin' to town
May it be so. —Steven Hale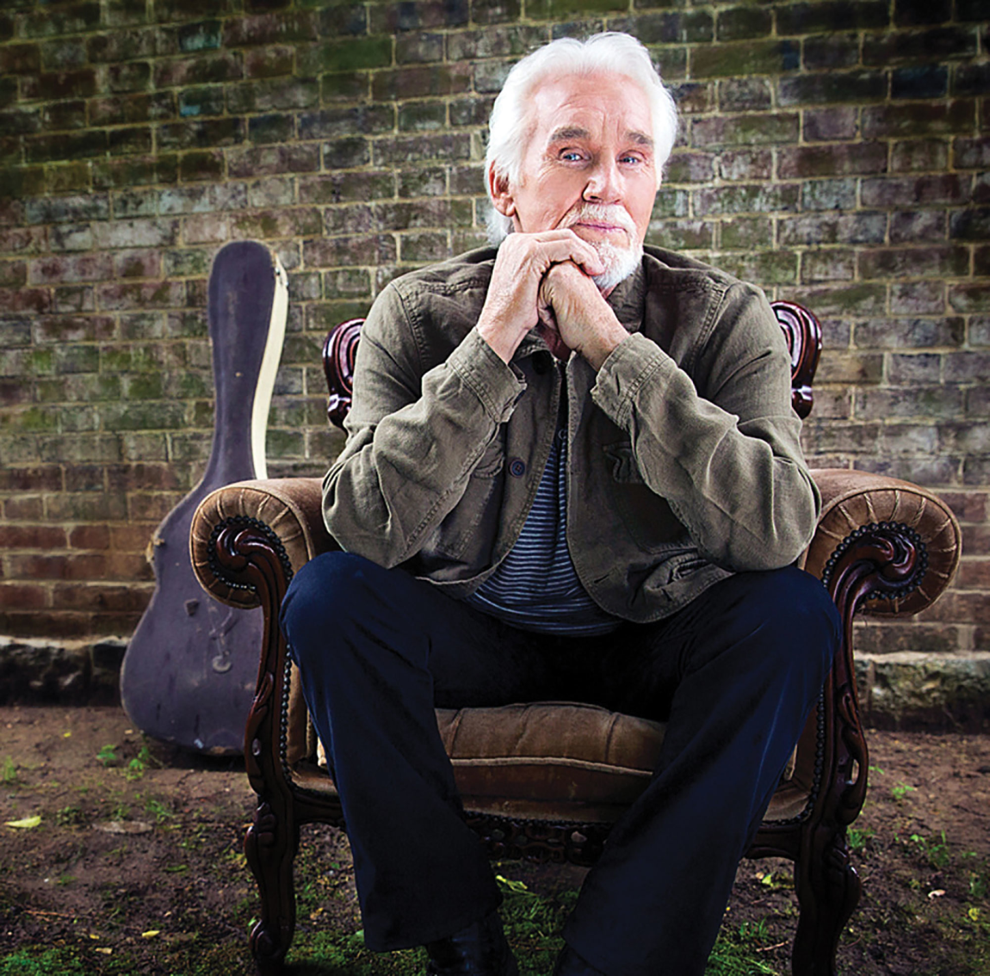 Kenny Rogers
Country music legend 
When Kenny Rogers appeared at a sold-out Bridgestone Arena for the All in for the Gambler farewell concert in October 2017, his longtime musical partner and friend Dolly Parton joked that it felt like his funeral. "I'd be so heartbroken if something ever happened to you, so I have to go first," she said before singing "I Will Always Love You" to the country crooner. But it didn't work out that way. The country music legend died of natural causes at his Georgia home on March 20 at the age of 81. 
Given the fact that Rogers' death came just a week after national lockdowns were instated, limiting his funeral to family only, that 2017 public send-off takes on an even more significant and somber tone in hindsight. It was a celebration of a career that lasted six decades and included more than 120 million albums sold, 24 No. 1 songs and 12 No. 1 albums. The Bridgestone concert was Rogers' last official public appearance, and if there was ever any question about the impact of his decades-long musical career, the star-studded list of performers and the scores of fans in attendance silenced them at once. In addition to Parton, celebrities from every corner of the music industry showed up to pay their respects to the artist, including Kris Kristofferson, Reba McEntire, Wynonna Judd, Lionel Richie, The Flaming Lips, Chris Stapleton and Don Henley, showcasing the breadth of Rogers' impressive legacy.
Like most kids who grew up in the '80s, I don't remember a time when Rogers' music wasn't part of the soundtrack of my life. "Islands in the Stream" was my parents' song, and when they died when I was just 7 years old, it became a bizarro life anthem for me — a song I listen to when I need to be pumped up, cheered up or simply feel closer to my mom and dad. I met and interviewed Rogers three times in the past decade and even had the opportunity to chat with him about my parents once. He was kind and gracious and seemed genuinely moved by my story — just one person's story about one person's song and how it made a difference. There are no doubt countless stories about the profound ways Rogers' music has resonated with fans throughout the past 60 years. His life may have ended in March, but his legacy lives on. —Nancy Floyd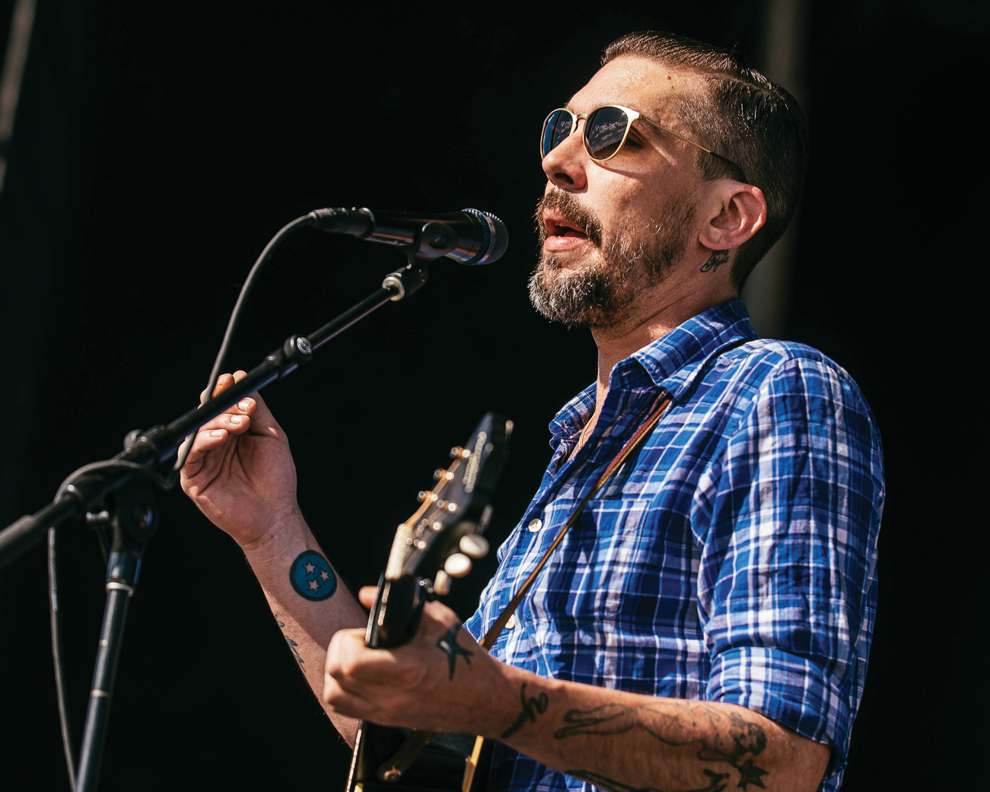 Justin Townes Earle
Singer, songwriter, entertainer and friend
Justin Townes Earle was my friend. He was one of the first people I met in this town, at a weird private gig at the Ryman. I don't recall what the event was, and I don't recall what we played, but it didn't take long for me to recognize his talent. He was a presence — tall and thin, he loomed over the microphone like he was going to attack it. And that's exactly what he did.
Justin attacked music with a fervent energy I've not seen before nor since. His right thumb moved like a jackhammer across his guitar strings, imitating the rhythmic drone of the bluesmen who inspired him, his Cheshire grin spread across his entire face while his left hand crawled around the fretboard contorting into chord shapes I'd never seen before. He commanded every stage he set foot on, and as soon as he stepped to the microphone every eye was on him. He also had the gift of gab like no other. I don't even think Justin knew what he was saying half the time, but every word was gold. And it's evident from his catalog that that gift wasn't limited to stage banter.
It's my opinion that Justin Townes Earle should be regarded as one of our great songwriters. There's a video on YouTube of a song called "Decimation of a Southern Gentlemen" — if you're a young songwriter reading this right now, open up a tab and watch that video. Every one of his tunes, from "Yuma" to "The Saint of Lost Causes," is a master class in writing. Sometimes he wrote without a guitar. He would ride shotgun in the van with his nose buried in a composition notebook as he scribbled away. Those scribbles turned out to be songs like "Mama's Eyes," "Midnight at the Movies," "Black Eyed Susie," "Harlem River Blues." I could go on and on.
I learned so much in my time with him. And later on when we would become collaborators, he continued to teach me things I didn't know, and he championed me. He looked at me like he was a proud papa, and honestly it felt a little like that. I can honestly say that I wouldn't be where I am and I wouldn't know half the shit I know without him. But above all that, he was my friend. And I'll never forget him. —Joshua Hedley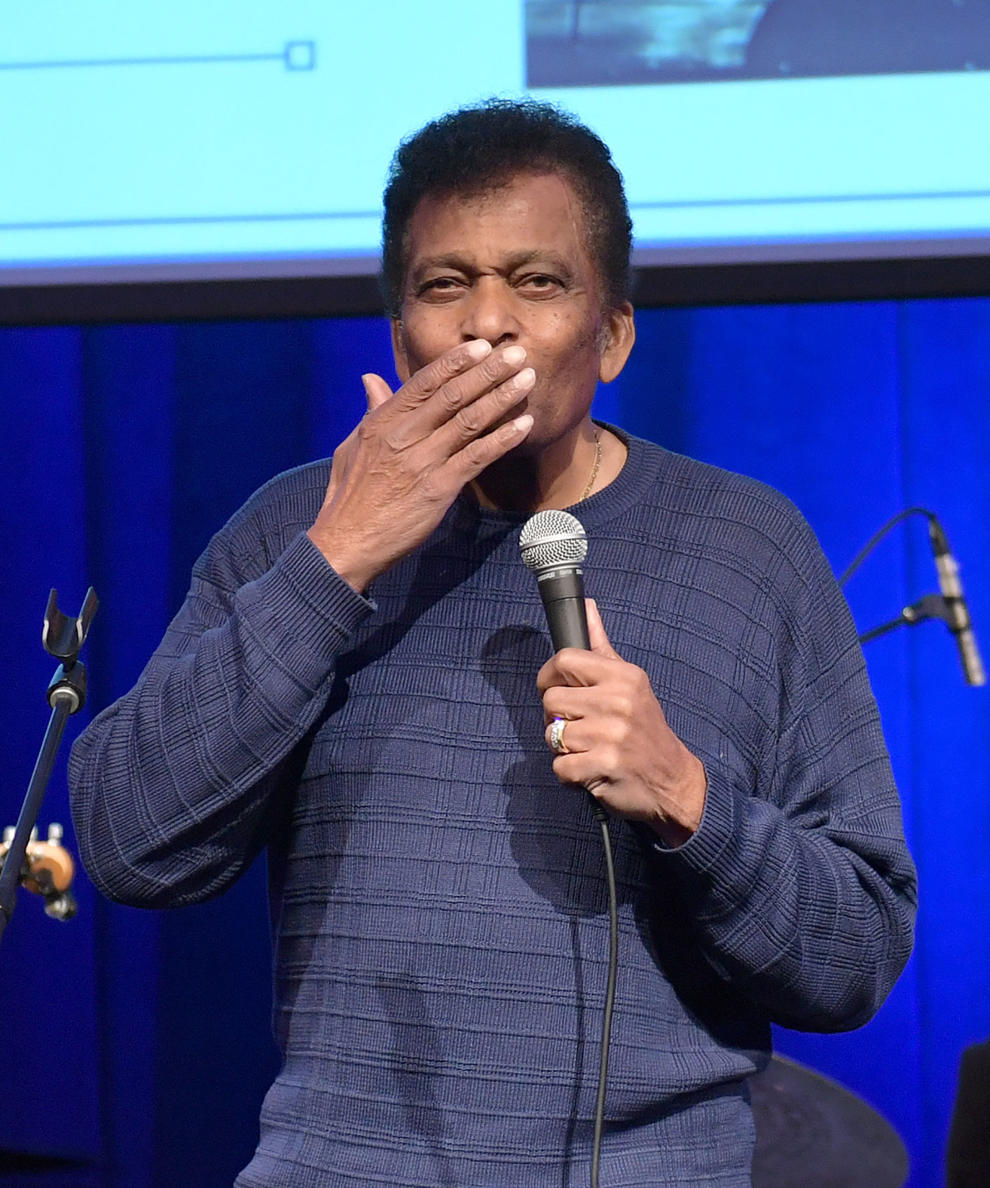 Charley Pride
The first Black country music superstar
Charley Pride's accomplishments in American music are every bit as significant and important as those of Charlie Parker or Muddy Waters, even if he didn't single-handedly invent a new sound or fresh approach to an established genre. Pride, who died Dec. 12 at 86, still belongs in that company. What he did as a Black superstar in a musical form wrongly considered out of bounds for African Americans was every bit as daring as the innovators of bop stretching the boundaries of tempo and rhythm, or the pioneers of rock 'n' roll not only challenging norms regarding sound, presentation style and lyrical content, but bringing audiences together across idiotic racial barriers. Pride wasn't the first Black country artist, but he was the first who became a commercial force, sold records and consistently enjoyed No. 1 hits. He would also become a Grand Ole Opry member (the second Black artist to enjoy that status) and eventually a Country Music Hall of Famer.
Growing up in Sledge, Miss., in a family of 11 children, Charley Pride once picked cotton as a youngster. He envisioned baseball as his ticket out of the Delta, and at one time was a good enough pitcher and outfielder to make a Negro League All-Star team. But the music world is forever grateful his fastball and curve couldn't quite cut it the majors, because he certainly reached the top of the country universe. 
From 1966, when "The Snakes Crawl at Night" exploded on country radio without most folks even knowing a Black man was singing it, on into the mid-'80s, Pride was a phenomenon and an institution. He'd eventually become RCA's second-biggest-selling artist after Elvis Presley, and the litany of firsts continued with him winning the Country Music Association's Entertainer of the Year award and consecutive Best Male Singer honors, and even co-hosting the awards telecast. He would subsequently earn Lifetime Achievement Awards from both the Grammys and CMA.
Through the midst of all that, Charley Pride became a beloved figure in the country world, as demonstrated by the incredible number of tributes that have come his way from Dolly Parton, Ronnie Milsap, Marty Stuart and more. Because he preferred to present a constantly optimistic outlook, he got some of the same dismissive treatment in certain circles that was given to Louis Armstrong, the assumption being that here was a Black man who'd made it, and become so successful he'd forgotten where he came from and wouldn't speak out for fear of damaging his popularity and status.
That nonsense could easily be refuted by reading Pride's mid-'90s autobiography, in which he reveals insults and mistreatment that would have long ago broken a lesser man. In interviews, he'd quickly let you know when the myths about his background were bogus. He represented a constituency that many often overlook — Blacks who grow up in the country or rural settings, and are every bit as knowledgeable and immersed in country music as anyone else.
When you hear the testimonials of contemporary Black country artists, male and female, about how important Charley Pride was and is to them, you recognize just how misinformed and ignorant some of the rhetoric about him during the '60s and '70s really was. His loss is a huge one, but his influence and impact will never be diminished or questioned. —Ron Wynn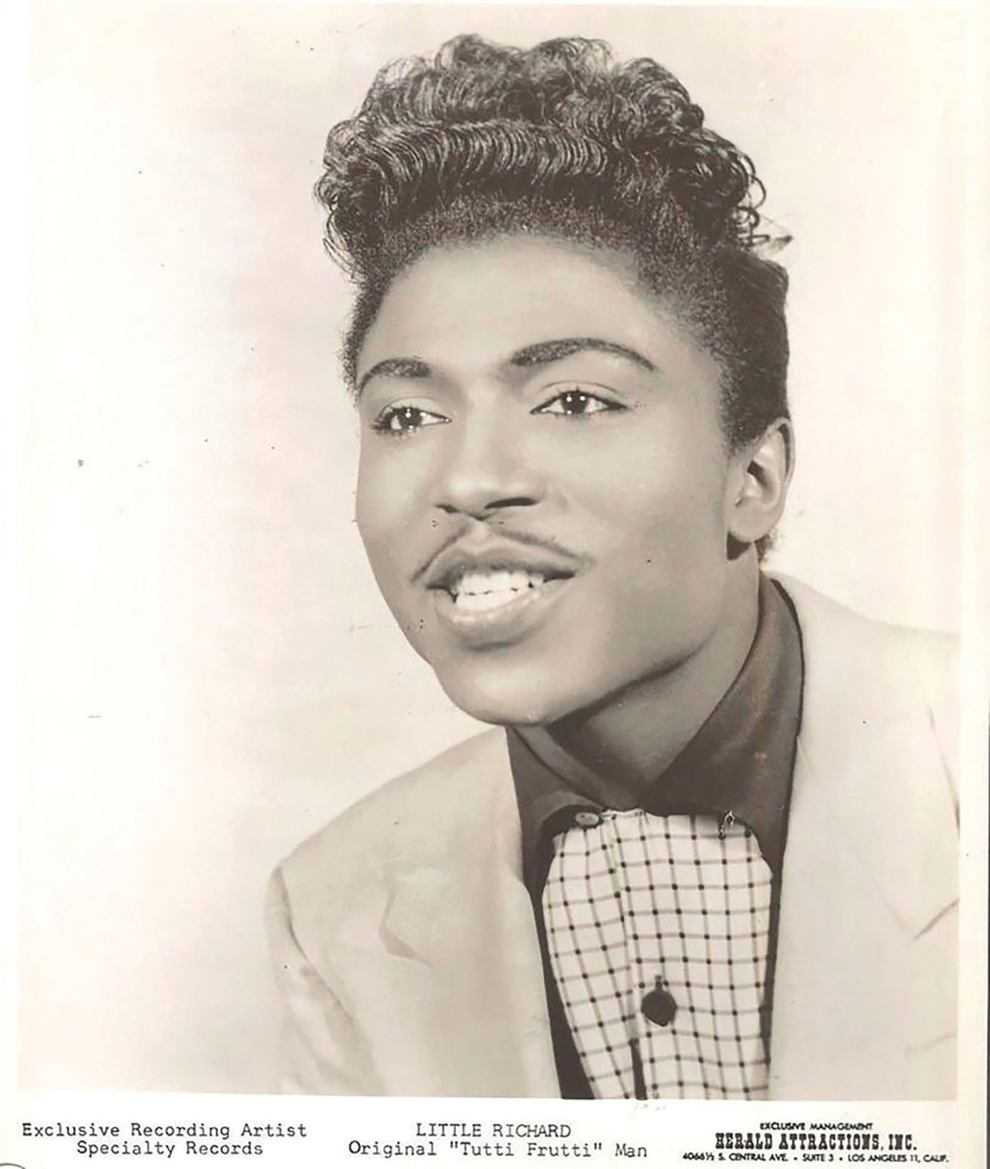 Little Richard
The man who gave rock 'n' roll a soul
No one embodied stylistic flamboyance more majestically than Richard Wayne Penniman, better known as Little Richard. Whether it was pounding the piano, whooping and screaming, displaying eye-catching outfits, or constantly vaulting back and forth between personal ecstasy and heavenly salvation, Little Richard, who died May 9 at 87, was the essence of rock 'n' roll freedom and individuality. Though influenced by Billy Wright's rollicking boogie-woogie licks, Esquerita's gender-warping personality and sartorial garb, and both the Rev. Julius Cheeks and Marion Williams' evangelistic vocal fury, Little Richard took all those ingredients and created something fresh, exciting, dazzling and spectacular. In the process he helped make rock 'n' roll not just the music of a new generation, but an art form that couldn't and wouldn't be stopped.
Though his musical importance and distinctiveness extended far beyond the middle and late '50s, it's that period that forever made Little Richard an icon. Even today, listening to the volcanic might of "Lucille," "Long Tall Sally," "Rip It Up" and "Good Golly Miss Molly" is to hear sheer magic happening. The stiff necks and authority figures who mocked the lyrics as nonsensical missed the entire point of who he was and what he was doing. Little Richard was turning music and society upside-down, demonstrating the seductiveness of physical movement and the hypnotic qualities of musical performance done at an intensity level many couldn't even imagine. He took boogie-woogie, blues, gospel and country, mixed in a little traveling-show flair and theatricality, and had such extraordinary impact over the popular music world that his influence is still being felt today.
The list of rockers who've covered Little Richard songs is extensive, from The Beatles to The Everly Brothers and Creedence Clearwater Revival. He toured with both Jimi Hendrix and the Isley Brothers, and it's almost impossible to imagine a Prince without there being a Little Richard before him. Though many only remember the rock 'n' roll hits, Little Richard also did exceptional vintage R&B, soul and gospel songs, served as a lay minister for decades, and appeared in films ranging from The Girl Can't Help It to Down and Out in Beverly Hills. At heart he was first and foremost a transcendent performer, always able to summon the will and energy to thrill audiences even after hip surgery forced him to remain seated while playing and singing.
Little Richard was one of the 10 original inductees into the Rock and Roll Hall of Fame in 1986, and also received a Lifetime Achievement Award from the Grammys in 1993. Because he was quite conscious of his uniqueness and importance, Little Richard could ruffle feathers of those who prefer their heroes to be more humble and self-effacing. But that was never Little Richard. He was fiery, dynamic, combative and assertive, flouting conventions about race and sexual orientation long before folks developed rhetoric and vocabulary to define what he'd already accomplished.
Little Richard was truly one of a kind, and his memory and impact will never be forgotten. —Ron Wynn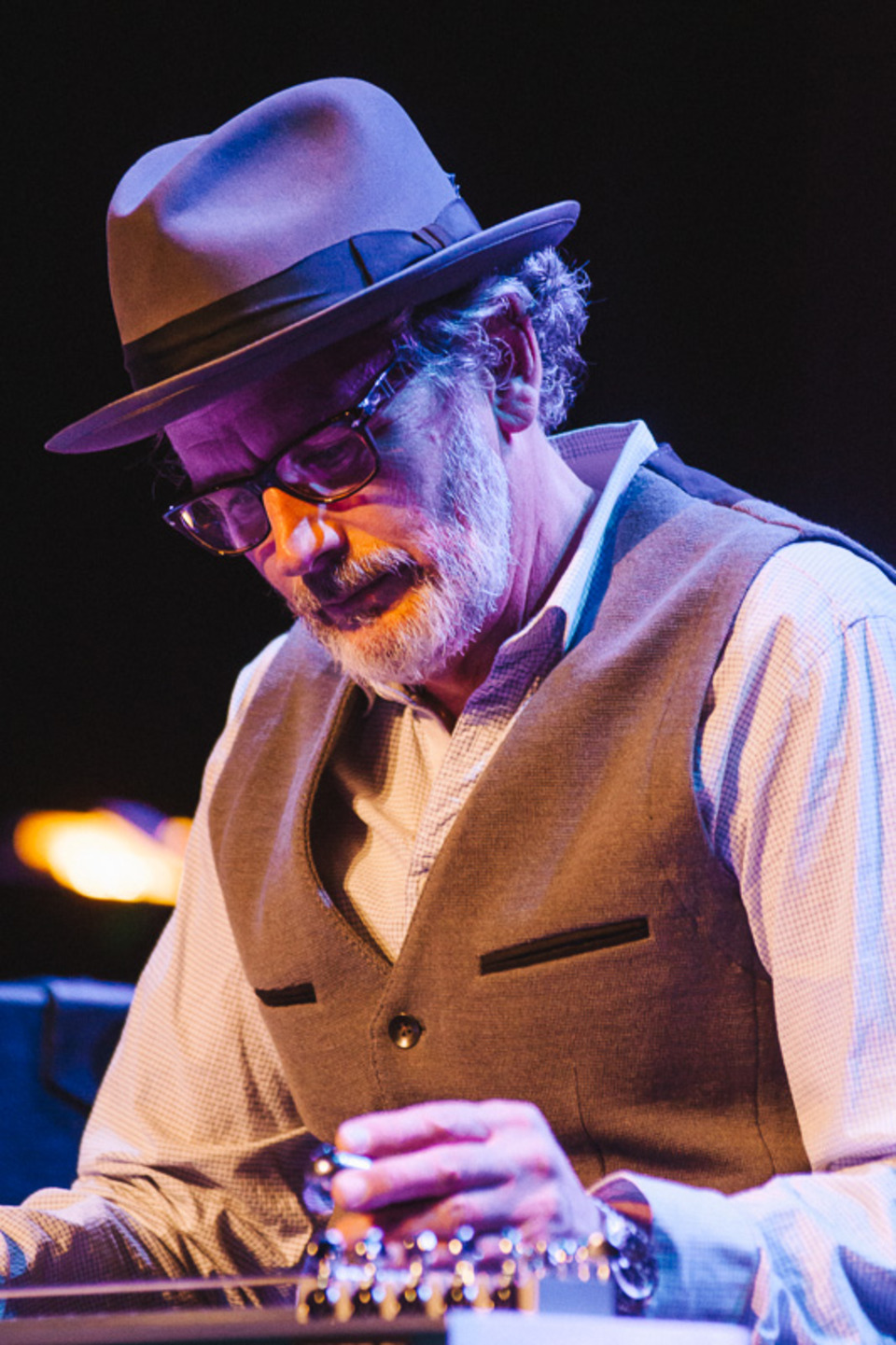 Bucky Baxter
Pedal-steel master
Great instrumentalists who want to pay the bills often go on the road with well-known singers, and that was the case with pedal-steel master Bucky Baxter, who gained fame by touring and recording with Bob Dylan from 1992 to 1999. Baxter played steel and mandolin with Dylan, and you can hear his licks on the great songwriter's 1997 album Time Out of Mind.
He was born William Temple Alan Baxter in Melbourne, Fla., in 1955. After taking pedal-steel lessons from celebrated Ernest Tubb sideman Elmer Lee "Buddy" Charleton, Baxter performed with country stars like Jean Shepard, Johnny Paycheck and Steve Wariner. By the late '80s he was playing in Steve Earle's band, The Dukes. Baxter never talked about his time with Dylan except in the most professional of terms. "Sure, I got sick of playing 'All Along the Watchtower,' " he told writers Scott Marshall and Laurie McCuiston in 2000. "But on the other hand, there are songs like 'Tangled Up in Blue' that we played seven nights a week and I never got sick of it." That's a true sideman speaking: Baxter always served the artist. Baxter, whose son is Nashville singer and songwriter Rayland Baxter, died May 25 in Sanibel Island, Fla. He was 65. —Edd Hurt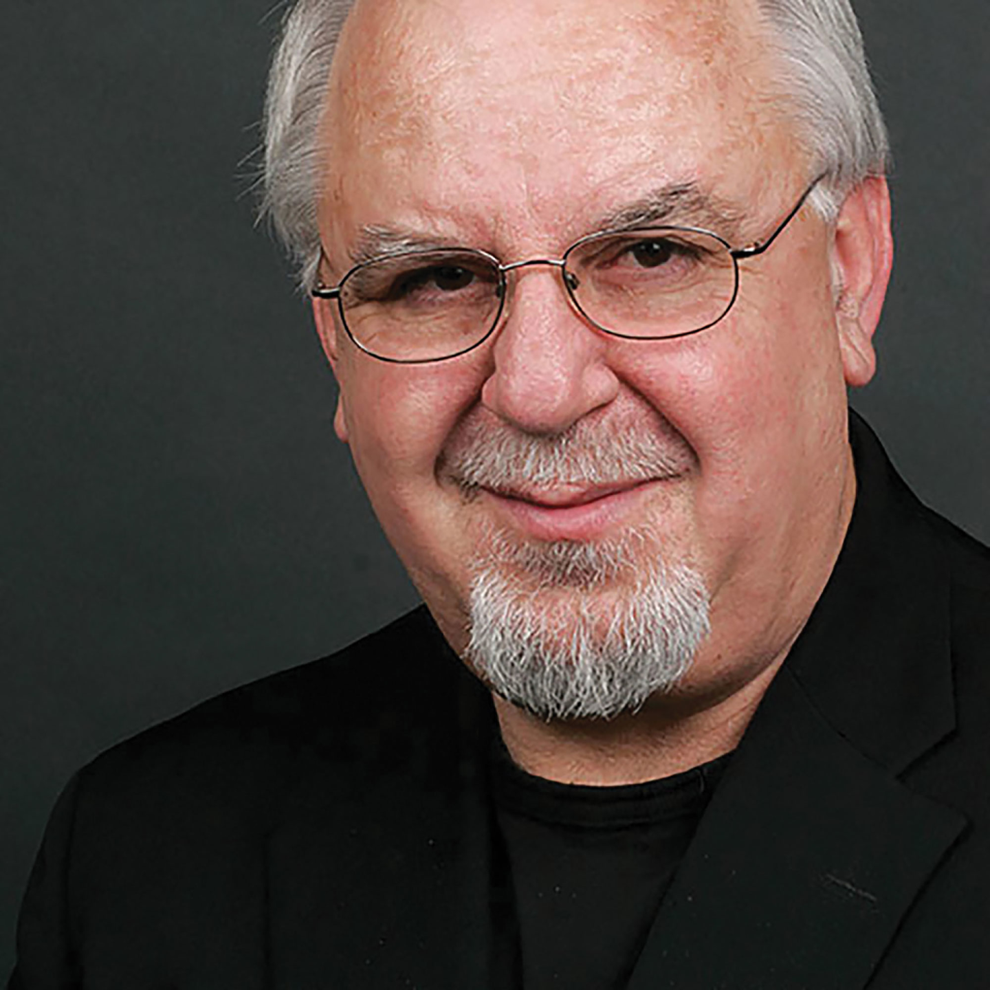 Jim Williamson
Keeper of the jazz flame
Technical brilliance and virtuoso performance are sure to earn praise and grab attention, yet inspiration and mentorship are every bit as important to the expansion of any musical tradition. Trumpet and flugelhorn soloist Jim Williamson, who died Feb. 26 at age 78, helped keep the flame of jazz burning in Nashville for more than 25 years as leader of the Nashville Jazz Orchestra (NJO), and in the process influenced and encouraged generations of area jazz artists through his great spirit and engaging personality.
Though Williamson would be the first to scoff at any comparison between himself and the likes of Duke Ellington, Count Basie or other big-band immortals, he excelled at the same mission: finding ways to embrace both the past and the present, recruit and nurture talent regardless of age or background, encourage participation in the music among younger people, and keep their band's menu fresh, vital, unpredictable and versatile.
A Nashville Jazz Orchestra concert might go from celebrating show tunes to presenting the latest in edgy Afro-Latin selections. There would be intriguing arrangements of classic tunes alongside spirited originals. Williamson delighted in disproving the notion that the only thing 18-piece bands were good for in the 21st century was serving as "ghosts." The NJO was every bit as contemporary and vibrant as any ensemble large or small, able to incorporate the visions of the region's greatest players, and always idiomatically flexible and evolving.
But more importantly, Williamson was someone everyone loved and admired. He'd never tell you he'd formerly played with the likes of Aretha Franklin, B.B. King or Randy Brecker. He'd much rather talk about a new arrangement someone had brought to the NJO, or an idea he had for an upcoming concert. "His tireless efforts helped develop and organize the creative side of jazz big bands and jazz events in Nashville for decades," saxophonist and NJO band member Doug Moffet remembers. "It was an honor for me to be a close friend of his."
George Tidwell is a longtime fellow trumpeter and flugelhorn soloist, and was Williamson's close friend and musical comrade. Himself a veteran of multiple Nashville musical associations, Tidwell praises Williamson's indomitable personality and caring spirit. "When I think of Jim a word comes to mind — essence," Tidwell says. "He was the very essence of many things: a love of music of all kinds, plus the dogged determination to keep the music he loved most alive and well. … New musicians in town, fledgling arrangers — anyone, really, that he could help, he would help. One of the great results of Jim's encouragement and mentoring was to add any number of fine new contributors to the Nashville jazz world — players who might have given up and moved on without the Jim connection." —Ron Wynn
Joe Diffie
Singer of evergreen hits from country's 1990s golden era
If you walk down Lower Broadway on a bustling Friday night, you're almost guaranteed to hear at least one Joe Diffie song. He first made his name in Nashville during the late 1980s as a demo singer, recording songs that would eventually be cut by major artists like Alabama and Ricky Van Shelton. After signing a recording contract with Epic Records, Diffie released his debut record A Thousand Winding Roads in 1990, quickly cementing himself as one of the most popular and recognizable voices of the decade.
Over the course of his career, Diffie charted 35 songs on Billboard's Hot Country Songs chart, including five No. 1 hits. He also earned an ACM Award and a Grammy. Many of his songs — including "John Deere Green," "Pickup Man" and "Prop Me Up Beside the Jukebox (If I Die)" — stand as some of the most enduring cuts from country's 1990s golden era. He remained active well after the big hits stopped coming. In 2019, he performed at the CMA Fest in support of what would be his final record, the vinyl-only release Joe, Joe, Joe Diffie. On March 29, just two days after he announced that he had been diagnosed with COVID-19, Diffie died from complications of the disease at age 61. —Lorie Liebig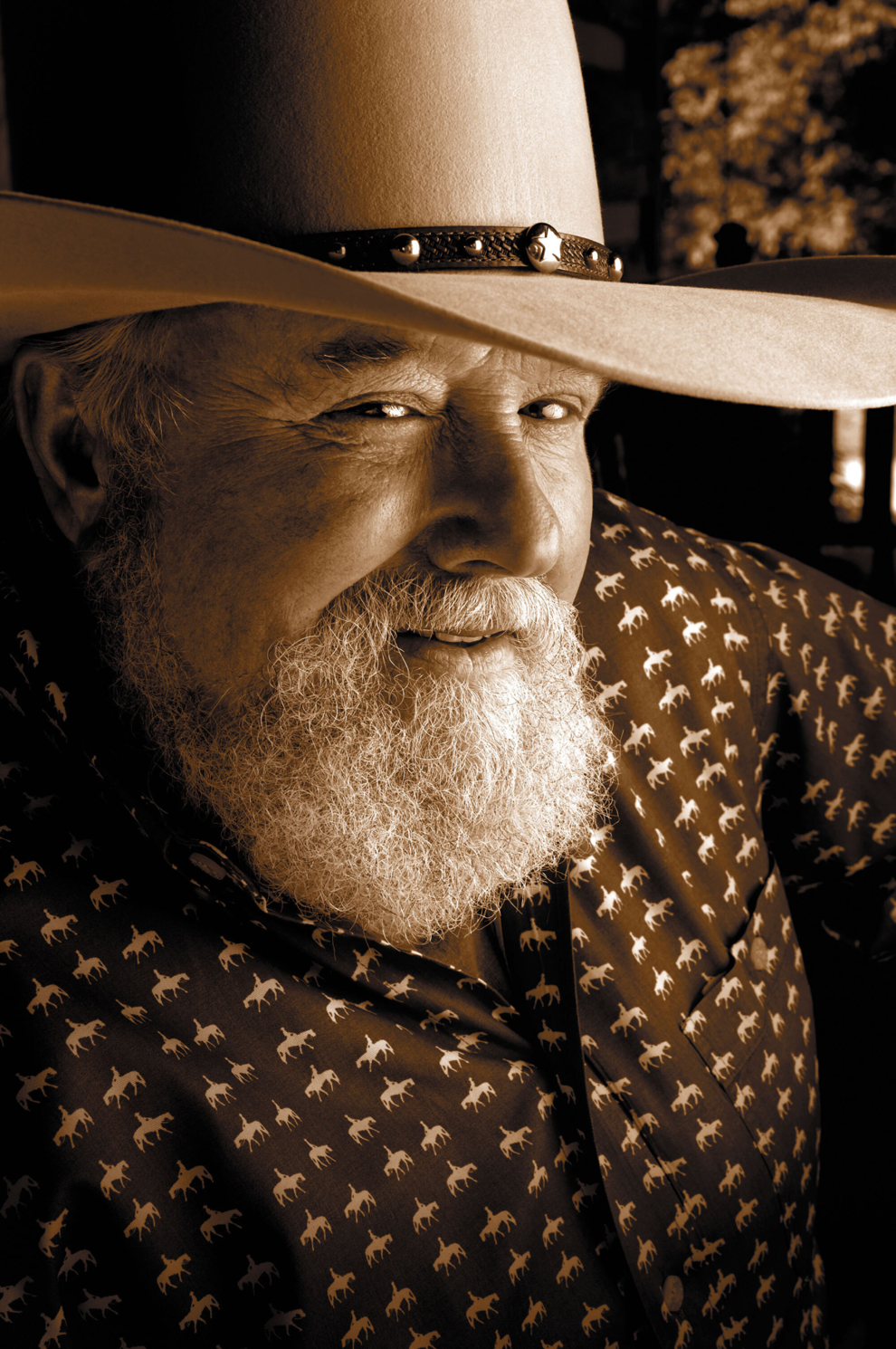 Charlie Daniels
Uneasy rider
Charlie Daniels, who died in July at age 83, leaves a mixed legacy.
On the one hand, as the leader of the eponymous band, he gave the world a host of kick-ass, fiddle-fronted Southern rock classics. "The Devil Went Down to Georgia" is Faust-by-way-of-Faulkner, with the good ol' boy getting comeuppance on the Dark Lord. "The South's Gonna Do It Again" never explains what "it" is, but nonetheless is a toe-tapping tribute to the best of '70s countrified rock. (Poor Elvin Bishop, forever remembered as "ain't good looking.") And "Uneasy Rider," given that it came from the pen of a fiddler from Wilmington, N.C., was an unlikely countercultural anthem in which a bunch of racist Mississippi doofuses get had by a road-tripping protagonist. 
But then there was the elder Charlie, who in 1988 rewrote that song, with its themes of inclusion and tolerance, to be about the opposite of that. In the forgettable sequel, Daniels and a buddy end up at a New Orleans gay bar … you can imagine the rest. Daniels' twilight years were spent railing on the internet about Barack Obama, safe spaces, Hillary Clinton, Colin Kaepernick and the rest of the usual bugbears (as well as, in one bizarre tweet, Taco Bell for its frivolity in regard to the Illuminati). 
Daniels had pride in where he came from and who he was, and that was evident all along. There was his pride in being a Southerner, his pride in being an American (in "In America," a mostly we're-all-in-this-together kinda song with the bonus that he lyrically threatened his country's enemies with Steelers fans), his pride in being his own man (in "Long Haired Country Boy," the tale of a man who just wants to be left alone and ain't asking nobody for nothin'). But as he aged, that pride often became ugly and exclusive, rather than the inclusive vision of "Uneasy Rider" and "In America."
And that's a shame, because those earlier songs still kick ass. —J.R. Lind
Harold Reid
Subversive songwriter and bass singer extraordinaire
In their unassuming way, The Statler Brothers changed pop music in the 1960s. The quartet came from Virginia's Shenandoah Valley, and they applied four-part gospel harmonies to songs that looked humorously at human foibles. What the Statlers achieved on country-flavored novelty tunes like 1965's "Flowers on the Wall" was pure subversion, delivered gospel style.
The voice and concept behind the group belonged to songwriter and bass singer Harold Reid, who wrote many of their hits, including "Flowers on the Wall." He was born in Augusta County, Va., on Aug. 31, 1939, and by 1963 his gospel quartet was calling itself The Statler Brothers. They opened a show that year in Roanoke, Va., for Johnny Cash, who would employ them as his opening act from 1964 to 1972. Along the way, Reid guided the Statlers through a series of good-humored country hits that still sound funny — even subversive. Reid died at age 80 in Staunton, Va., on April 24. —Edd Hurt
Cady Groves
Star in the making
Cady Groves' voice was silenced far too soon. The rising country singer died just before she was set to share the work she was proudest of with the public. The youngest of seven siblings, Groves initially pursued a culinary career, but ultimately opted to follow her passion for music full-time. The Kansas native quickly built a dedicated following online, thanks to her obvious musical talents and immensely kind spirit. In 2009, she independently released her first pop EP A Month of Sundays and continued making new music over the next few years before inking a deal with Vel Records. 
She toured with popular bands of the era like Good Charlotte and LMFAO, all the while spending more time exploring Nashville's creative country music community. She worked with Jim Lauderdale as well as Shane McAnally's SMACKSongs collective. Groves also worked with Maren Morris' collaborator busbee before his death in 2019, and she signed a deal with Thirty Tigers ahead of her first country project, an EP titled Bless My Heart.
On May 2, Groves died at her Brentwood home from what was later ruled to be alcohol abuse. She was 30 years old. A few weeks after Groves' death, Bless My Heart was released posthumously as a gift to fans and to honor the singer's long journey toward its completion. A project that should have been a new career chapter now stands as a tribute to a talent taken prematurely. —Lorie Liebig
Benny Garcia
Guitar caregiver and friend
If you make a living playing an instrument, trusting a person to care for it can feel on par with putting the health of your spouse or child in their hands. For the past three decades, country singer's singer and guitarist's guitarist Vince Gill entrusted his guitars to Benny Richard Garcia. The two had been friends since they were teenagers in the early 1970s, playing in garage bands around their hometown of Tulsa, Okla.
Garcia was an accomplished player himself, and could have chosen to follow the path of his father Benny Garcia Jr., a revered Western swing player who backed up icons like Bob Wills. Instead, the younger Garcia used his deep knowledge of the instrument to become one of the most loved guitar techs in the country music world. In addition to Gill, greats like Reba McEntire, Trisha Yearwood and The Chicks also called on him to keep guitars playing like extensions of their band members' minds. Sadly, just after his 64th birthday in May, Garcia died of pancreatic cancer at his home in Oklahoma City. —Stephen Trageser
Jimmy Capps
Country guitar hero
Grand Ole Opry house guitarist and Nashville A-team player Jimmy Capps died June 2 at age 81. Capps was born in North Carolina and made his way to Nashville at the age of 19, in 1958, to take a job as guitarist with The Louvin Brothers.
A member of the Musicians Hall of Fame, Capps played on landmark country songs like George Jones' "He Stopped Loving Her Today," The Oak Ridge Boys' "Elvira" and Tammy Wynette's "Stand by Your Man," among many, many others. He also played in sessions with legendary artists known for work in other genres, including Ray Charles, Dean Martin and Julie Andrews. His tenure with the Opry, which began in 1967, was the stuff of legends, spanning more than 50 years and earning him the record for most Opry performances by any musician.
In 2018, the Opry named a rehearsal space after Capps, calling it the Jimmy Capps Music Room. He is survived by his wife Michele and sons Mark and Jeff. —Brittney McKenna
Gil Veda
Singer, songwriter, painter and community leader
A visual artist and musician, Gil Veda documented the growth of Nashville by painting a series of portraits of musicians, politicians and civic leaders. Veda was an innovative painter who believed in breaking the rules. In search for a medium that could convey his style, he used techniques that included working with acrylic paint on corduroy. As a musician, Veda made history as the first Latinx performer to appear on the Grand Ole Opry. He first played the Mother Church in 1962, introduced by legendary guitarist Pete Drake. In addition, Veda cut an album, 1974's This Man, that holds up well today.
Veda was born Luis Gilbert Sepúlveda on Dec. 13, 1933, in Puerto Rico. He grew up in New Jersey, and by 1959 he was operating a venue in Atlanta called The Peppermint Stick Lounge. A Nashville resident since 1962, he established himself as a drolly realist portrait painter who could render John F. Kennedy, Charlie Louvin and former Metro Nashville mayor Beverly Briley with equal panache. Veda was a poet, community leader, painter and songwriter — a true man of parts. He served on the board of the Nashville Hispanic Chamber of Commerce for many years, and that was just one of his many contributions to the texture of the city he loved. Veda died in Murfreesboro on July 30 at age 86. —Edd Hurt 
Hal Ketchum
Much-loved songwriter and Grand Ole Opry member
Country singer-songwriter Hal Ketchum died on Nov. 23 at age 67. In 2019, Ketchum was diagnosed with early-onset senile dementia, after which he was forced to retire from performing. He played his final show at the famed New Braunfels, Texas, venue Gruene Hall in late 2018.
A Grand Ole Opry member, Ketchum was known for songs like "Hearts Are Gonna Roll" and "Small Town Saturday Night." The latter tune was the first single from Past the Point of Rescue, his 1991 debut album for industry powerhouse Curb Records. The song also hit No. 2 on Billboard's country chart. Ketchum was born in 1953 in the small town of Greenwich, N.Y., and made his way to Austin, Texas, in 1981 to pursue a career in music. It was there he grew serious about songwriting, eventually releasing his first LP Threadbare Alibis in 1988. Ketchum kept making records for the next three decades, with his final studio release I'm the Troubadour arriving in 2014. He leaves behind a legacy of honest, plainspoken songwriting that has influenced artists including LeAnn Rimes, Toby Keith and many others. Ketchum is survived by his wife Andrea. —Brittney McKenna
Jonathan Odine
Drummer, teacher and beloved friend
Finding one community where you feel at home is a significant, enriching, sustaining achievement. Jonathan Odine made it his mission to share this feeling with seemingly everyone he met. He and his brother Jo'Shua shared a fascination with music, each making his own distinctive sound blending hip-hop, folk music, different African pop influences and more. Jonathan played drums with prominent and exceptional Christian artists like Phil Keaggy. After meeting Jonathan when he bagged her groceries, Amy Grant personally recruited him to teach stomp classes at the summer camp Barefoot Republic, where he was widely loved by his young students. He also remained close to many members of Nashville's hip-hop community.
"One of the last times I saw Jonathan was when he and I ran into each other at a show and cypher," recalls rapper Malcolm DeWayne. "It felt like a family reunion. I'm talkin' hugs, daps, a li'l Kid 'N Play routine, just a whole celebration when we saw each other. Then Jonathan literally ran around the building telling everyone how legendary the participants were before the show even started. … He was a great friend, a good man and a heartbeat for the city that will be sorely missed."
Jonathan Odine was 32 when he died in August. He's remembered by his parents Maurice and Colette, his brothers Jo'Shua and Jason, many other family members and a vast array of people who he made feel like family. —Stephen Trageser
W.S. "Fluke" Holland
Fundamental rockabilly timekeeper
W.S. "Fluke" Holland played drums on a series of recordings, cut at Sun Studio in Memphis, that defined the wild new sound of rockabilly music in the 1950s. Holland lent his syncopated style to some of the best-known rockabilly records: Carl Perkins' 1956 "Blue Suede Shoes," Billy Lee Riley's "Flyin' Saucers Rock & Roll" in 1957 and the late Carl Mann's "Mona Lisa," a 1958 Memphis-fried reworking of a 1950 pop song. Mann and Holland both lived in Jackson, Tenn., when they died — Holland on Sept. 23 and Mann a few months later on Dec. 16. Holland's pedigree as an empathetic drummer prompted another Sun Records titan, Johnny Cash, to enlist him in his touring band The Tennessee Three in 1960. He would play in various versions of Cash's group until 1999.
Holland was born in Saltillo, Tenn., in 1935, and grew up in the cotton-mill town of Bemis, which was annexed by nearby Jackson in 1977. By 1956, Holland had ascended to the peak of rockabilly, playing on that year's famed "Million Dollar Quartet" session that featured Cash, Perkins, Jerry Lee Lewis and Elvis Presley. Holland also drummed on Bob Dylan's 1969 album Nashville Skyline. His style exemplifies the combination of restraint and abandon that characterizes rockabilly, but he remained humble about his career. Talking to journalist John Connor Coulston in 2015, he said: "When 'Blue Suede Shoes' came out, I had to make a decision to either keep working on air conditioners or play in a band. So, I decided to play in a band." —Edd Hurt
Mac Davis
Masterful country and pop songsmith
Above all, Mac Davis was a consummate pop musician. His songs — some of them recorded by Elvis Presley — are designed for maximum pleasure. Still, Presley's 1969 version of Davis' "In the Ghetto" exemplifies a time when pop stars began addressing serious subjects. Davis came up the hard way in the music business, writing songs and pitching them to the artists who could turn them into hits. As he navigated his career in the 1970s and '80s, Davis scored plenty of his own hits, and he made his mark as a singer, songwriter and actor.
Davis was a Texas boy, born in Lubbock in 1942. A promising athlete in his youth, he worked for Vee-Jay Records and Liberty Records in the 1960s. As a staff writer for Nancy Sinatra and Billy Strange's publishing company B-n-B Music, he pitched his tunes to Kenny Rogers and Bobby Goldsboro. His co-write with Delaney Bramlett, "Hello L.A., Bye-Bye Birmingham," was covered brilliantly by rockers Blue Cheer in 1970. By 1972 he had made his mark as a solo performer, with that year's single "Baby Don't Get Hooked on Me" establishing him as a major star. Davis made acting look easy: Watch him in the 1979 movie North Dallas Forty. He also made pop songwriting sound easy, and that's a gift reserved for the greats. Davis died in Nashville on Sept. 29 at 78. —Edd Hurt
J.T. Corenflos
Guitarist, sideman and friend
J.T. Corenflos was a world-class guitarist, but he was also one of the most genuinely modest and humble people I have ever known. Originally from Terre Haute, Ind., J.T. moved to Nashville at age 18 in 1982. Over the ensuing decades he personified how a good attitude, hard work and perseverance can lead to a successful career in Music City. Whether it was a demo session for a new writer or a record date with a superstar, J.T. treated everyone with the same friendliness, integrity and respect. In a town full of guitar slingers, he could hold his own with anyone, but never bragged on himself. 
J.T.'s discography includes 75 No. 1 singles and hundreds of albums with artists ranging from Alan Jackson, George Jones and George Strait to Bob Seger, The Doobie Brothers and Sheryl Crow. In 2015 he released the excellent instrumental album Somewhere Under the Radar, which showcased his superb guitar playing in a variety of settings. He was the 2012 Academy of Country Music's Guitarist of the Year, and was inducted into Indiana's Wabash Valley Music Hall of Fame in March of last year. 
J.T. courageously fought numerous health issues, but was never one to complain despite all that he was going through. He maintained an incredibly positive attitude to the end, and was still recording a month before he passed. He left us on Oct. 24 at the age of 56 after a long and heroic battle with pneumonia and lung disease, and was survived by his son Jacob and longtime companion Annabeth Robinson. People like J.T. are what make Nashville special. Those of us who were lucky enough to have known him and made music together will never forget that sly smile, killer tone and endless supply of tasty, funky and sweet guitar licks. —Dave Pomeroy
Shawn Scruggs
Much-loved Lower Broadway bassman
Shawn Scruggs, a fixture of the Lower Broadway honky-tonk scene, died Oct. 25 at the age of 37 in an accident with a semi on I-65. Born in La Grange, Ky., the beloved bass player performed in and around Louisville before moving to Nashville and becoming a regular in honky-tonk house bands. He was known for his versatility as a player, particularly for his ability to play funky slap-style bass.
Friends and fellow players remembered him as a "huge part of the scene." Fellow musician John Stone told The Tennessean, "I would say there's probably not a stage on Broadway that he hasn't played." The night of his passing, Scruggs played his final show at Kid Rock's Big Ass Honky Tonk & Rock 'N' Roll Steakhouse. Upon news of his death, members of the local music community — particularly other players on Broadway — rallied to honor his life and raise money for his family. Scruggs is survived by his two sons, Jude and Liam. —Brittney McKenna
DJ Bryant D
DJ, voice-over artist, mentor and friend
Bryant Douglas Harlan, better known as DJ Bryant D, never hesitated to help. The effects of his efforts can still be felt not only in my life, but in the heartbeat of Nashville's nightlife and entertainment scene. He was the voice of all voices, and he could be heard on mainstream commercials and local party advertisements. That is where we crossed paths: When my career was more party-promoter-oriented, my team and I would employ Bryant D often. But not just us — you probably weren't considered a pro promoter in this city unless you had his voice on the promo commercial for your event. I ultimately got into voice-over work with his help. Without pause, Bryant would offer advice from his years of experience. 
At one point, I felt I was not deserving of the success I'd achieved, but Bryant reminded me of the efforts I had made and how proud he was of me and my climb. That's why I considered Bryant one of my "OGs." That term is tossed around a lot, but the true definition to me is a person who was old enough and experienced enough to pass down wisdom and opportunity to others who are deserving — THAT was Bryant D. 
In my last text exchange with Bryant, I was seeking help for an individual who was trying to break into the industry. Bryant was the type of person who would light up the room with his smile, as if everything was OK no matter what was actually going on or what atmosphere he was in. Ironically enough, this Black man was one of the staples of Nashville's Latinx nightlife culture. He was a beacon of light to everyone he interacted with, and I am proud to have known such a phenomenal individual. —Joe Major
Bones Hillman
Masterful punk and rock bassist
East Nashville transplant and Midnight Oil bassist Bones Hillman died from complications of cancer in Milwaukee, Wis., on Nov. 9 at age 62. Born Wayne Stevens in New Zealand in 1958, Hillman cut his teeth in the New Zealand punk scene, first performing with The Masochists and later with Suburban Reptiles and The Swingers. Hillman moved to Australia in the 1980s, where he joined Australian rock band Midnight Oil, with whom he played until the band's hiatus in 2002; he returned for their reunion shows until his passing.
Midnight Oil was inducted into the ARIA Hall of Fame in 2006. Hillman's final project with the band was 2020's The Makarrata Project, which was inspired by a desire for peace and collaboration between the indigenous people of Australia and the Australian government. Hillman moved to Nashville in 2007, and he quickly became active in the local music scene. During his time in Nashville, he contributed to projects by Elizabeth Cook, Sheryl Crow and Matthew Good, among others. Hillman is survived by his wife Denise. —Brittney McKenna
Doug Supernaw
Country hitmaker of the 1990s
Alongside a wave of new artists climbing the country music charts in the mid-1990s, Doug Supernaw sang some of the era's most earnest singles. The Texas native's debut album, 1993's Red and Rio Grande, features his first hit, "Reno," as well as his lone No. 1 single "I Don't Call Him Daddy." The song, which Kenny Rogers had recorded in 1987, examines the complicated relationship between a son, his father and the boy's stepdad. Supernaw's heavy yet heartfelt vocal delivery earned him an ACM Award nomination for Top New Male Vocalist. 
Supernaw went on to release three more records, and he charted 11 singles on Billboard's Hot Country Songs over the course of his career. His 1994 LP Deep Thoughts From a Shallow Mind included a cover of Steve Goodman and John Prine's "You Never Even Called Me by My Name," featuring guest appearances from Merle Haggard, Waylon Jennings and Charley Pride — as well as David Allan Coe, who'd had his first top 10 hit with the song in 1975.
 In recent years, Supernaw became a stalwart performer in the Texas country scene and released what would be his final record, a re-recorded collection of his greatest hits, in 2017. In 2019, Supernaw announced he had been diagnosed with stage 4 lung and bladder cancer. After being placed in hospice care in October, he passed away peacefully at his Texas home on Nov. 13. He was 60. —Lorie Liebig
Walter Miller
The man who shaped the CMA Awards show
When television producer and director Walter Miller began staging the annual Country Music Association Awards show in 1970, he wasn't an expert on country music. Miller was a New Yorker, and he studied classical violin before joining NBC in 1949 to help produce variety shows like The Bell Telephone Hour. His experience in television made him an invaluable part of the country music community during an era of advancement for the industry.
Walter Charles Miller was born in New York City on March 15, 1926. He joined NBC after a stint in the Navy, and he left the network to go freelance in 1967. Along the way, he directed specials featuring Barbra Streisand, Johnny Cash and Rodney Dangerfield. By all accounts a forceful personality, he left his CMA position in 2004 after a career that included winning five Emmy Awards. He was a television pioneer who saw the medium change over six decades, working with such diverse figures as Cash, Streisand and actress Helen Hayes. Miller died in Los Angeles on Nov. 13. He was 94. —Edd Hurt
David Soldi 
Standout musician, rock scene ringleader and friend 
David Soldi had a catch phrase: "This is gonna hurt." 
He would say it before giving a freelance body piercing or blasting into a blisteringly loud post-punk opus at Springwater. I recently read that he would say it before the Friday night dinner rush at the restaurant where he cooked in recent years. Dave moved away from Nashville quite some time ago, but I still see and hear his influence. He was the kind of person who decided early on that art and authenticity were the two most important things in existence, which made him an effective ringleader in Nashville's '90s underground music scene. Middle Tennessee wasn't exactly considered a cool place back then, and indie music fans often had to travel elsewhere to see the bands we loved. But Dave was determined to inspire every creative person around him to either change the world or fuck the system.
I met Dave when I was 15. He was only two years older than me, but he still called me "kid," and I was one of many he took under his wing. Dave could play guitar, bass, drums and keys better than most, and wrote and sang as well. He was always going on about making music for the right reasons and Nashville's "industry" problem. Between shows in Hendersonville houses, skate shops and Lucy's Record Shop, he helped light the fire of an uncompromising, cool-as-hell independent rock scene in Nashville before he turned 20. He was in a slew of hard-hitting, eclectic bands that were always turned up loud, including: Amazing Burford, Ellipsis Union, Communist, The Brian Kotzur Band, Nothing Rhymes With Orange, Funiki, Govern, Dry Heaves and Freebase Masons. Badass, every single one, and Dave bled for them all.
Dave had one of the biggest and best hearts and made friends everywhere he went. He could make you laugh while completely transforming your perspective on life. He encouraged people to be their best and not take any bullshit. As far as I know, he never quit writing songs. I'd love to get my hands on more of them. I love thinking about the music he brought to so many, and the paths he carved for every rock 'n' roll weirdo in this town. 
This is gonna hurt. —Joel McAnulty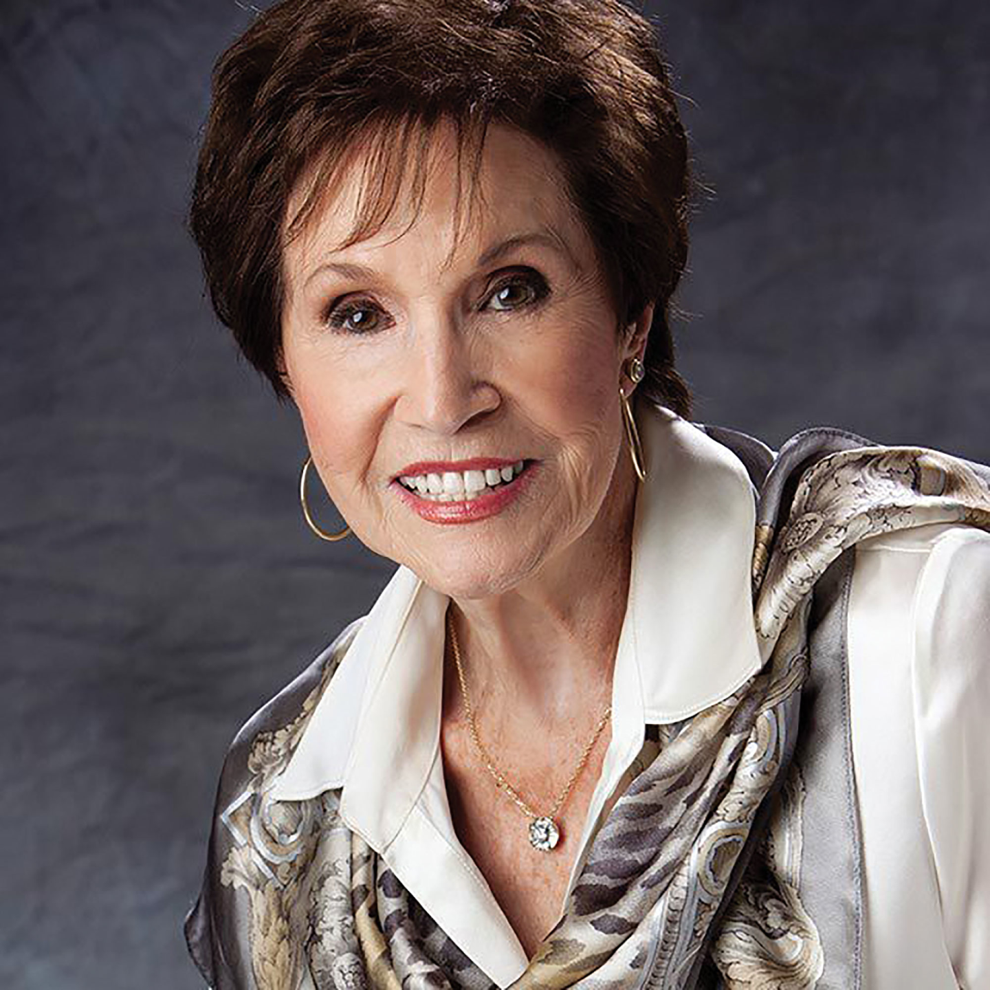 Jan Howard
Country hitmaker and Opry legend
Known as a stalwart of the Grand Ole Opry and one of the most popular country singers of the 1960s, Jan Howard left a lasting mark on the genre. Her career began after her then-husband, country songwriter Harlan Howard, recruited her to sing his compositions for demo tapes. Those recordings led her to a record deal and the release of her breakthrough single, 1959's "The One You Slip Around With."
Over the course of her career, Howard placed 30 singles on the Billboard charts and forged close relationships with other artists of the time, including Patsy Cline and Bill Anderson. Howard was also a talented songsmith — she co-wrote Connie Smith's hit "I Never Once Stopped Loving You" with Anderson, and wrote with Tammy Wynette on her 1980 track "Only the Names Have Been Changed." Jan Howard died peacefully on March 28 at her Gallatin home. She was 91. —Lorie Liebig
Lynsey McDonald
Artist manager, supporter of dreams
Lynsey McDonald, a beloved member of the Nashville music community for more than three decades, died after a nine-year battle with multiple myeloma on Nov. 23 at the age of 58. Probably best known as an artist manager, McDonald cut her teeth in the late '80s at Praxis International, working with the likes of Jason and the Scorchers and The Georgia Satellites. In the '90s, she managed Todd Snider and Robbie Fulks.
"If you play music for a living in this town, Lynsey McDonald helped you get here, whether you knew her or not," former Satellites frontman Dan Baird says. "Might have been obvious or a six-degrees-of-separation situation, but she helped. Always behind the scenes, but always working for us."
McDonald also worked in music publishing, most notably with rock manager Ken Levitan's Crossfire Music. "She had a great ear for talent," Levitan recalls. Crossfire's roster of writers included Jay Joyce, Daniel Tashian, Tom Littlefield, Deanna Carter, Jimmie Dale Gilmore and Crash Test Dummies.
"Lynsey had influence on a lot more people than you would think," says Joyce, still a songwriter and guitarist but today widely known as a country producer. "She was one of those people who didn't have an angle. She just loved music and loved helping people make music. She was one of the good ones as far as the business side was concerned. I just thought the world of her, and I always did."
During her career, McDonald also worked at Rising Tide Records, CMT, Thirty Tigers and TomKats, where she helped open The Loveless Barn. In turn, she helped launch Music City Roots, which was originally staged at the venue.
"Lynsey was an Americana music visionary, plain and simple," says Snider. "She introduced me to Nashville and never stopped helping me make decisions about songs and sounds and styles. I will miss her; in fact, I already do." —Daryl Sanders
K.T. Oslin
Groundbreaking country singer-songwriter
K.T. Oslin was a charismatic and fearless country artist, but she didn't become widely known in the genre until age 45. In her early years, she was a member of a folk trio with David Jones and Guy Clark in Houston, Texas, and recorded an album that is as yet unreleased. In 1987, she released her anthemic single "80's Ladies," launching her successful career as a solo artist. With the guidance of producer Harold Shedd, "80's Ladies" became the first in a string of No. 1 singles, which also included "Do Ya," "Hold Me" and "I'll Always Come Back."
During her impressive career, Oslin won three Grammy Awards and four ACM Awards. "80's Ladies," which Oslin wrote on her own, also earned her a CMA Award for Song of the Year — the first time the association recognized a woman with its award for songwriting. In recent years, she was inducted into both the Texas Heritage Songwriters Hall of Fame and the Nashville Songwriters Hall of Fame. In 2018, Oslin revealed that she'd been diagnosed with Parkinson's disease. She'd also been diagnosed with COVID-19 a week before her passing on Dec. 21, but it was unclear at press time what role the disease played in her death. She was 78 years old. —Lorie Liebig