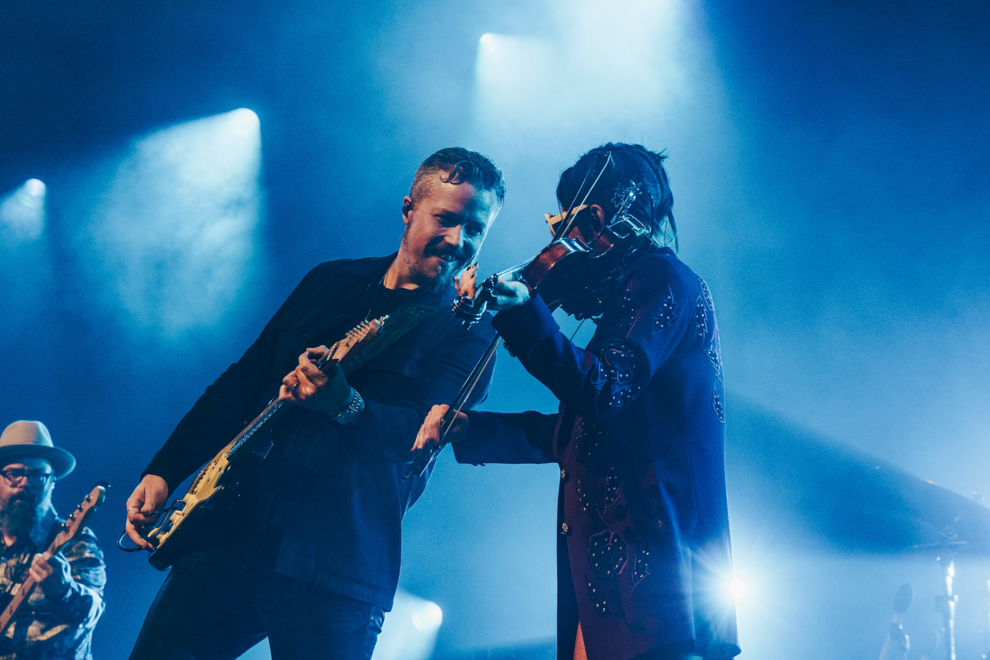 By now, you might be burnt out on "nature is healing" jokes regarding the easing of COVID-19 restrictions, but Jason Isbell and the 400 Unit's ever-expanding autumn Ryman residencies are a firmly rooted tradition worthy of celebration. Word has come that, after heading outdoors to The Caverns in 2020, Isbell & Co. will roll into the Mother Church for eight nights: Oct. 15-20 and Oct. 22-24.
Isbell and his band deliver one of the best and most heartfelt rock shows you'll see anywhere. But the undercard is always filled with fantastic artists too, some of whom are stars already and others who deserve a bigger spotlight. As Isbell put it to the audience in 2019, during his most recent Ryman run: "Doors are open to me, and I'll be damned if I'm not going to walk through them. But I'm also going to try to hold them for somebody else before they slam in their face."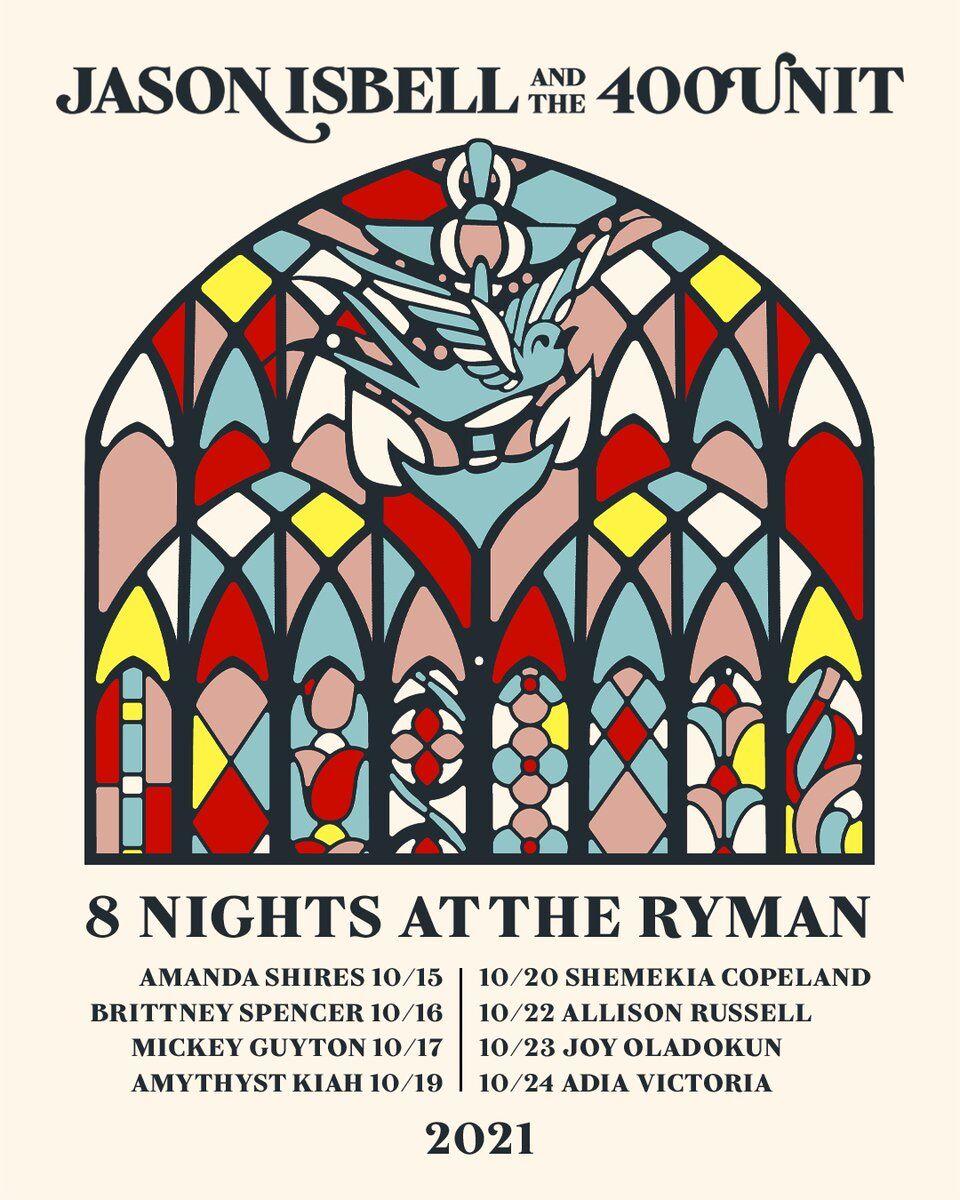 Per tradition, superb songsmith (and Isbell's wife and bandmate) Amanda Shires will bring out her band to open one show. She's up first on Oct. 15, followed by a slew of excellent Black women in country and roots music. Country singer-songwriter Brittney Spencer, who's worked with Isbell as well as Shires' supergroup The Highwomen, is next.
Then comes the great Mickey Guyton, whose long-awaited debut full-length Remember Her Name has just been announced for a Sept. 24 release. String-band scholar and rocker Amythyst Kiah opens the third show, while blues and Americana ace Shemekia Copeland rounds out the first leg.
After a night off, the series resumes Oct. 22 with Allison Russell, a top-notch songsmith and Kiah's bandmate in the supergroup Our Native Daughters. Playing next is Joy Oladokun, who masterfully navigates mellow sounds and hard-hitting narratives, while expander-of-the-blues extraordinaire (and occasional Scene contributor) Adia Victoria closes out the series.
Check out Isbell's website for details on tickets, which will be sold through Ticketmaster. Prices haven't been announced, but sales begin Friday, July 16, at 10 a.m. Central.