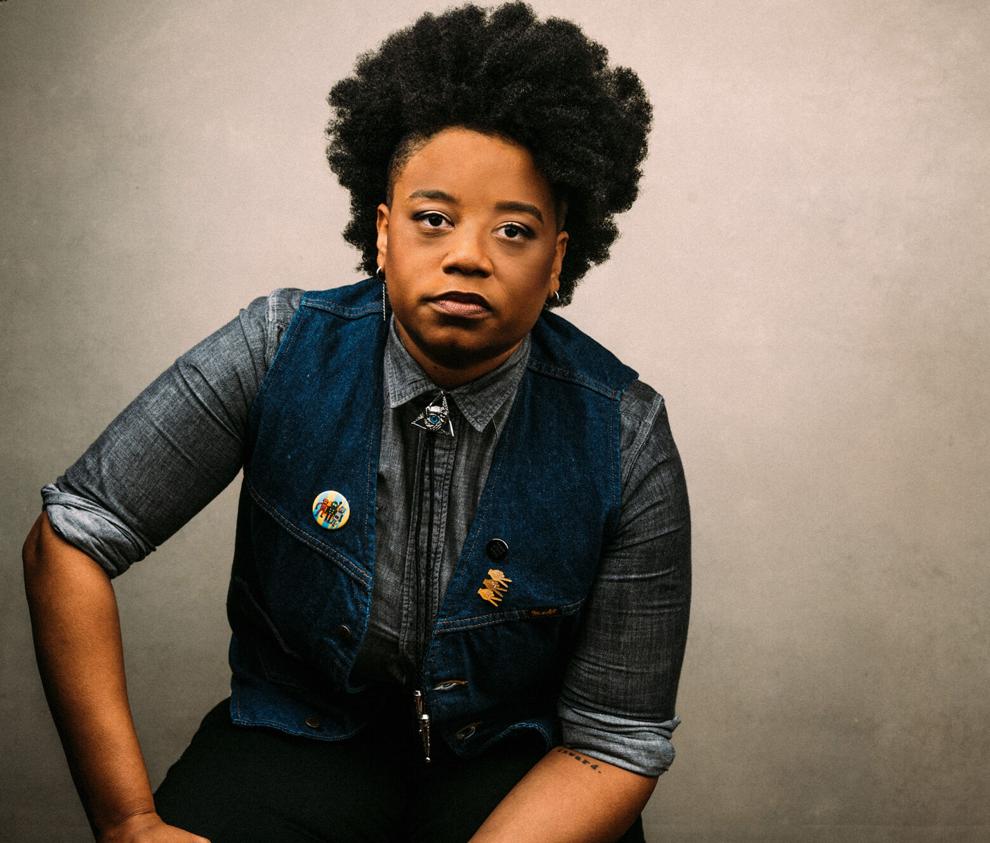 Amythyst Kiah's Wary + Strange, released June 18 via Rounder Records, is easily one of 2021's most anticipated albums. The Chattanooga-born, Johnson City-based singer, songwriter and multi-instrumentalist has seen her profile rise significantly in the past several years, thanks both to live solo performances and to her place in the roots supergroup Our Native Daughters. The group — which also includes Rhiannon Giddens, Leyla McCalla and Allison Russell — drove interest in Kiah's solo music, particularly following the release of Daughters' take on Kiah's song "Black Myself."
Though it's a follow-up to her 2013 debut album Dig, Wary + Strange is still something of a breakout moment for Kiah, who spent years working and reworking the material before giving the collection the final stamp of approval. Working with producer Tony Berg (Phoebe Bridgers, Andrew Bird), Kiah found a way to bring together her diverse influences — like old-time music, indie rock and blues — for an LP of intricately crafted, genre-agnostic songs drawing heavily upon her experience as a queer Black woman from the South.
"The whole journey for the album to get where it is now, it's kind of meandered for a bit," Kiah tells the Scene. "I think when I initially went in the studio, I felt this pressure that I needed to put out something new. So I sort of rehashed other songs that I'd already recorded. … A few months later, I was like, 'You know, this really isn't where I am creatively right now.' "
Kiah got to work on Wary + Strange several years ago, writing and recording demos that she would ultimately rerecord several times before landing on the sound she imagined in her head. It was an often grueling, sometimes anxiety-inducing process, particularly with the knowledge that a broader fan base was anxiously awaiting new music. Collaborating with Berg was integral to finding the right balance of sounds, and to finding a way to present her songs in a manner that felt authentic both to her musical sensibilities as an artist and to what she enjoys as a music fan.
"[Tony] created a record that I would buy and listen to," she says. "It just feels really good to have had the resources and the opportunity to explore all of these different sounds that got added to the record. It really opened my eyes to what it really means to produce something and what that process can look like."
For the sessions, Kiah and Berg assembled a roster of musicians that would make any artist jealous, including Blake Mills (Fiona Apple, Perfume Genius), Wendy Melvoin (Prince, Sheryl Crow) and Rich Hinman (Tanya Tucker, St. Vincent). As Kiah describes it, being in the room with veteran musicians who "had believed in what [I'm] doing and had so much to offer musically and personally" helped her find her sound and stay true to her artistic convictions.
Thematically, Wary + Strange covers a lot of ground, much of it difficult and personal. Standout track "Wild Turkey," which builds emotional tension with Kiah's gently plucked guitar and a haunting, ethereal soundscape from Berg, grapples with the death of Kiah's mother, who died by suicide when Kiah was 17. "She's never coming back," Kiah sings, "Wild Turkey in the car seat / The bottle's empty / I hope it gave her some relief."
As Kiah explains, learning old-time music, which she studied in depth at East Tennessee State University, gave her the opportunity to grieve the loss of her mother through a rich lineage of traditional songs. Alternative rock, particularly of the confessional variety, opened her up to the power of healing from one's trauma through writing.
"When I dove into old-time music, it gave me a minute to kind of distance myself emotionally from my trauma," she says. "As far as the songs that I write, what attracted me to alternative music is that the artists writing the songs, they are writing about very emotionally, psychologically difficult situations that they've been in."
"Black Myself" reappears on the album, though in bigger, bolder form than Kiah's acoustic, banjo-heavy version with Our Native Daughters. On Wary + Strange, the sonic power of "Black Myself" grows tenfold with electric guitar, a massive beat and bluesy harmony vocals. All of these underscore Kiah's potent lyrics, which offer a pointed view of life as a queer Black woman.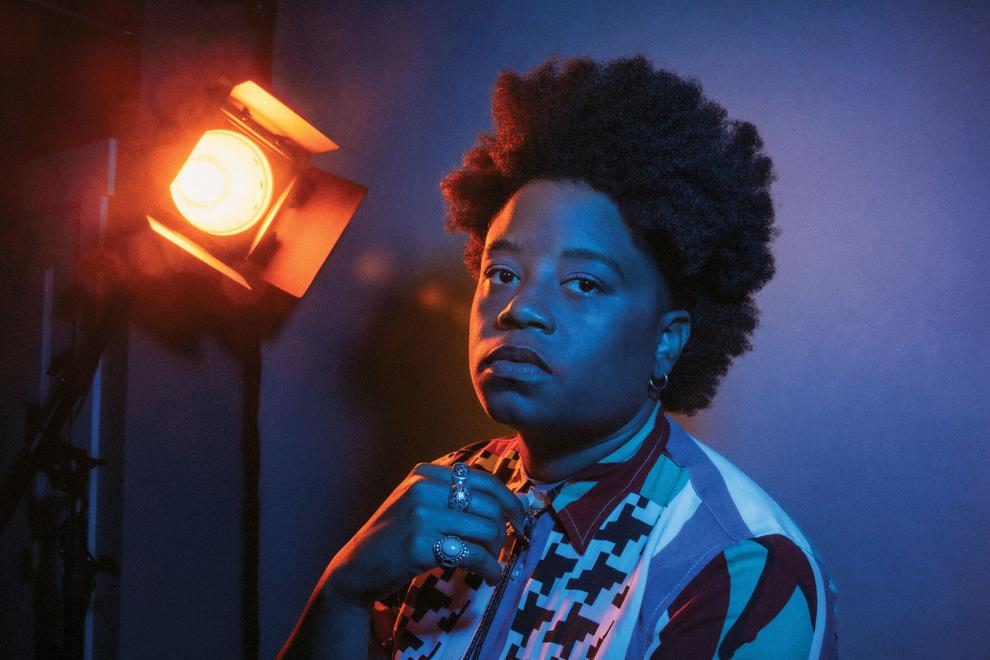 Kiah has a big summer ahead of her, with a string of tour dates in support of Wary + Strange scheduled (including a show on Sunday at 3rd and Lindsley), as well as a stop at the Grand Ole Opry and a gig at the Gorge Amphitheatre near George, Wash., with Brandi Carlile, Sheryl Crow and Yola. She's also up for three awards at the Americana Music Honors and Awards, including Emerging Act of the Year. While these laurels are well-deserved and exciting for Kiah, at the end of the day she is just happy to have created an album that fully represents her and her work.
"The greater representation that's been happening with the LGBT community and also people of color within country and Americana and roots music — and other people and allies also being supportive — it put me in this place where I really feel like I can speak my mind. Regardless of who doesn't agree with it, at the end of the day I feel so much better about myself and about the people that are in my life. Because I know that they're there because they like what I do, and they appreciate who I am as a person."