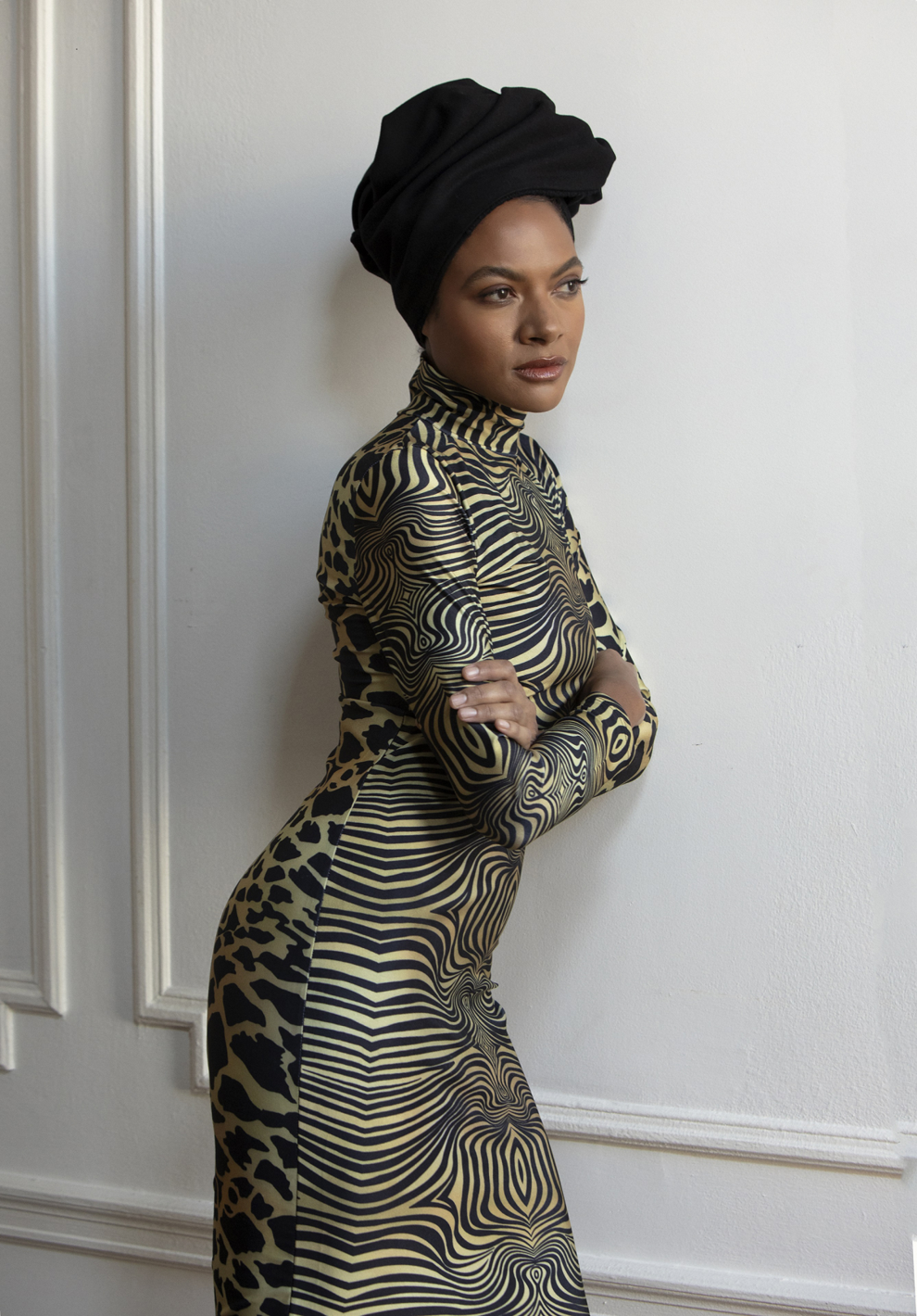 The saying "time heals all wounds" often simplifies the complicated process of moving forward from personal turmoil. For Allison Russell, a simple moment led to a creative turning point. While on a tour bus during a trek with her bandmates in Our Native Daughters, Russell was comforting her young daughter after an accident. 
"I was in bed and I was just laughing and thinking, 'I am lying here, soaked in pee, surrounded by some of my favorite people in the world, and this is so good,' " Russell says, speaking with the Scene by phone. 
That quality time with her daughter inspired Russell to write the incredibly moving song "4th Day Prayer" and became the catalyst for an unexpected and life-changing project. Russell's first solo record Outside Child, out May 21, is a stunning exploration of trauma she endured in her youth, examined with new insight and wisdom that only time and distance can bring. While she was growing up in Montreal, many of those closest to her had no idea that she was the victim of sexual abuse by a close family member.
"If I had ever believed the people that told me when I was a teenager that those were the best years of your life," she says, "I would have killed myself."
Art served as a lifeline for Russell. She found success as a musician, first as a member of the Canadian folk group Po' Girl, and then alongside husband J.T. Nero as the duo Birds of Chicago. Later, she joined Rhiannon Giddens, Leyla McCalla and Amythyst Kiah in Our Native Daughters, a roots supergroup that spotlights Black women in America, whose stories are too often sanitized or watered down. 
"I'm really glad that art and literature and music gave me an inkling that maybe there is much more to life," Russell says. "I just felt that I needed to get this story out."
Outside Child was recorded at Nashville's Sound Emporium in just three days, with the help of producer Dan Knobler (whose work you've heard on records by Rodney Crowell, Caroline Spence and others) and Russell's close friends Yola, The McCrary Sisters and Erin Rae. Those magical recording sessions, along with the encouragement of friends and fellow musicians like Brandi Carlile, helped convince Russell that hers was a story meant to be both shared with others and reclaimed as her own.
"I have been so fortunate and privileged to find a chosen family who see me and love me back," Russell says. "That was my community coming together and going, 'We are going to uplift these songs and uplift you.' "
Although the ripple effects of trauma echo through the whole of Outside Child, it is also a record rooted in accepting joy and healing. "Persephone" explores how a first love helped heal the emotional wounds left by Russell's abuser. Through a mixture of French and English, "Little Rebirth" reminds us of all of life's beautiful mystery. The record's final track, "Joyful Motherfuckers," reminds us it's OK to accept and own happiness from both others and yourself.
Being able to look back from a safe distance — with a loving support system backing her up as she took each step — allowed Russell to lift a painful weight from the past off her shoulders. It's a weight that many others who came before Russell have carried quietly, often for entire lifetimes. As well as the benefit that sharing her story offers with respect to her own healing, she hopes that it can help to stop the cycle of abuse that thrives in silence. 
"The process of going through this record really did feel to me like I was trying very hard to come to a place of true forgiveness — so that I don't have to carry this stuff forward, and I don't have to put it on my child unintentionally somehow. For me, that was like an act of liberation for myself."