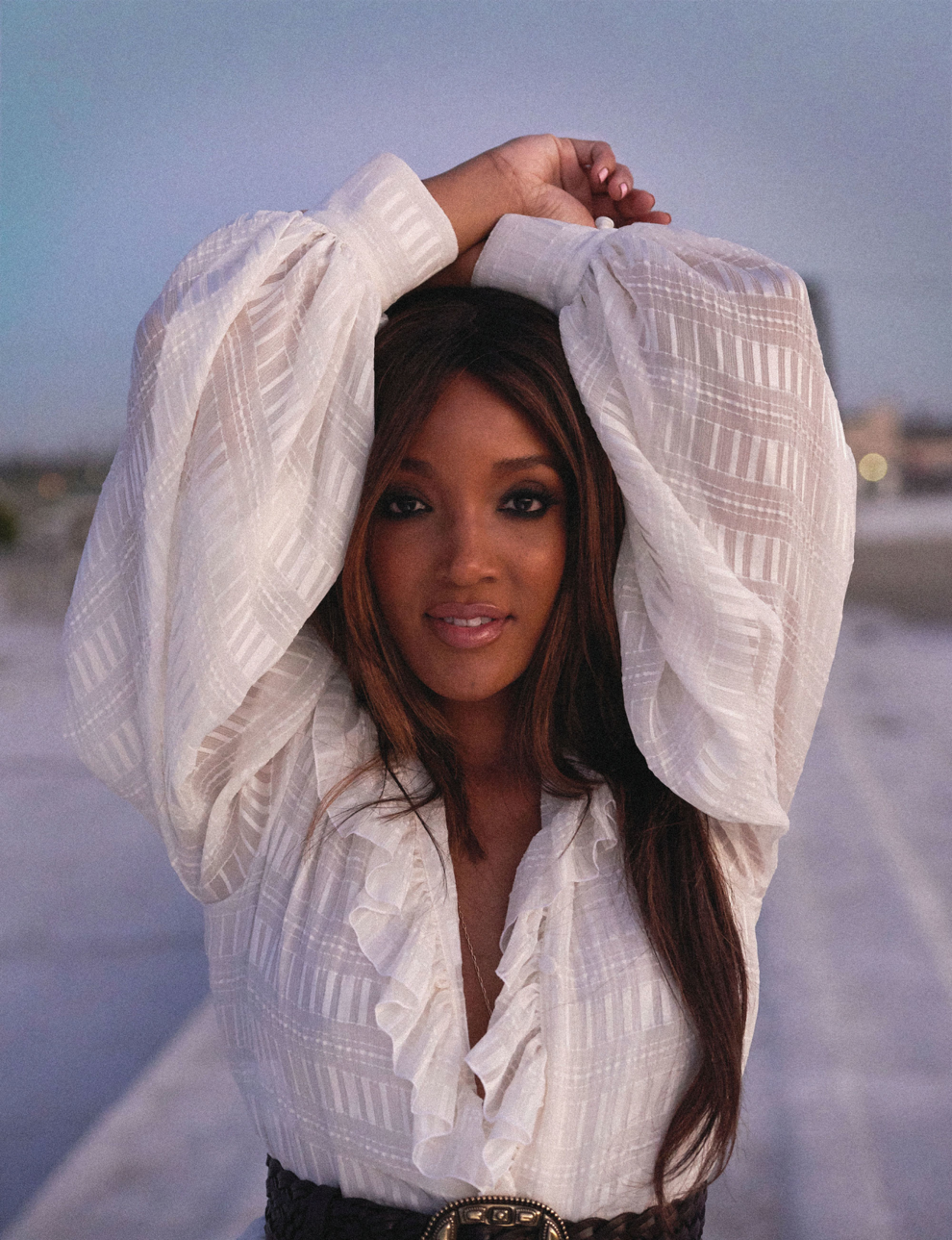 The past year has seen significant coverage about the scarcity of Black artists in country music. While this highlights crucial social and political problems, the music's artistic significance often gets overlooked. And that's a disservice to someone as gifted as Mickey Guyton, who dominated the 21st Annual Country Music Critics Poll with victories for Artist of the Year, Single of the Year and Female Vocalist of the Year. Ashley McBryde, Chris Stapleton and Jason Isbell also received top honors in the poll, but Guyton led the way.
 The poll-topping single was "Black Like Me," an autobiographical song about a small-town kid with a hardworking father who found that everything was "twice as hard" if you're "Black like me." The song's message won't be news to anyone who's in touch with reality. But if moral clarity is necessary for great art, it's not sufficient. The best music also makes us feel that reality in a way we never have before. And it's Guyton's artistry — not her race or her politics — that enables her to do that.
A savvy blend of mainstream country music and Black gospel music — not unlike Ronnie Milsap's — lures us into the story of "Black Like Me." Guyton makes us see the setting by describing the swings on the playground, the used car in the front yard and the white picket fence along the sidewalk. She never claims that everyone else has it easy. Life is tough for all, she implies: "I know I'm not the only one." It's just extra tough if your skin is dark. 
The key moment in the song comes when Guyton builds the chorus vocal to the clinching couplet: "If you think we live in the land of the free / You should try to be Black like me." But just when you expect her to go into full diva mode like Mariah Carey or Carrie Underwood, Guyton pulls back into a quieter, more personal voice. It's an indication that she wants to have a conversation, and that makes the song twice as effective.
An even stronger song on her 2020 EP Bridges is "What Are You Gonna Tell Her," the No. 8 single in our poll. Here Guyton is pointing out something that's not as obvious as the persistence of racism; she's puncturing the myth that the world is self-correcting, that sooner or later virtue is always rewarded and evil always defeated. Millions still cling to that myth, despite all the evidence to the contrary.
"She thinks life is fair," Guyton sings about the song's teenage protagonist, "and God hears every prayer / And everyone gets their ever-after / She thinks love is love / And if you work hard that's enough / Skin's just skin and it doesn't matter." 
Why does she believe that? Perhaps because she listens to country radio, which provides a steady diet of promises that everything will turn out all right in the end as long as your intentions are good. "What are you going to tell her," Guyton asks over a rich layer of ballad piano chords, "when she figures it out that all this time you built her up / Just so the world could let her down?" 
Guyton's two singles are not important merely because they point out injustices. They challenge us to stretch our imaginations until we can empathize with others — that's a job that art can do better than political campaigns or political journalism. Tyler Childers does this on "Long Violent History," the poll's No. 7 single and the only vocal number on his string-band album of the same name. Childers dares us to imagine the reaction of whites in East Kentucky if cops shot and imprisoned their neighbors as often as they do in Louisville's Black neighborhoods. 
Eric Church does something similar on "Stick That in Your Country Song," the No. 6 Best Single in our poll. He too challenges his fans to imagine life in the poorer neighborhoods in Detroit and Baltimore, amid empty factories, boarded-up windows and overcrowded schools. It begins with a pretty acoustic-guitar figure over an ominous bass line and builds to a climax of gospel choir and screaming Skynyrd guitar.
A thematic companion to "What Are You Going to Tell Her" is the Drive-By Truckers' "Thoughts and Prayers," the No. 13 single in the poll. Singer-songwriter Patterson Hood also takes aim at the same good-intentions myth that Guyton challenges. The Truckers, who once opened a tour for Church, take the phrase that right-wing politicians always trot out after the latest gun massacre, "Our thoughts and prayers are with the victims," and throw it back in their faces for being as insulting and as inadequate as it is insincere. 
Neither of the Truckers' two terrific albums of 2020, The Unraveling and The New OK, made the top 60 in the Best Album voting, though Reunions, the album from ex-Trucker Jason Isbell and his band The 400 Unit, was voted No. 3. I can understand why someone might reject all three albums as too rock 'n' roll to be country, or alternately might accept all three as being as country as country-rockers like Luke Combs, Eric Church, Brothers Osborne, Ashley McBryde, Chris Stapleton, Margo Price and Elizabeth Cook. What I don't understand is how you can separate out the Truckers or American Aquarium and accept the rest. The crucial difference, it seems, is not so much in the sound and themes as in the home addresses. Combs, Church, McBryde, Price, Cook, Stapleton and the Osbornes have longtime Nashville connections — even if Stapleton sings a farewell to the town on his new record. The Truckers and American Aquarium don't.
Think of it this way: Was Lynyrd Skynyrd a country band? During their four years of greatness before the 1977 plane crash, no one would have said yes — they were co-leaders, with the Allmans, of the Southern rock movement. But if they had emerged in this century, Skynyrd would almost surely have been signed as a country band, and would have been stars. After all, their songs have been recorded by Isbell, Church, Hank Jr., Wynonna, Alabama, Travis Tritt, Eli Young, Charlie Daniels, Aaron Lewis, Randy Houser and Jamey Johnson without much adjustment. 
If the new Southern rock is a subgenre of country music these days — as much as string bands, country-pop divas, retro honky-tonk and hick-hop — who's doing the best job of it? Stapleton won both Album of the Year and Artist of the Year in the 16th annual poll back in 2015, while Isbell won the same awards in 2017. This year Stapleton finished second in both categories, while Isbell finished third. Where they part ways is in the more specific categories. In the 2020 poll, Stapleton won Best Male Vocalist for the fourth time since 2015, while Isbell won Best Songwriter for the second time over the same period. 
That seems like a reasonable assessment of their respective strengths. Stapleton's Starting Over, the poll's No. 2 Best Album (whose title track was the No. 2 Best Single), benefits from better songwriting than his previous solo efforts. That's not only because he covered songs by Guy Clark and John Fogerty, but also because he brought in such gifted co-writers as Mike Henderson, Al Anderson, Mike Campbell and Tim Krekel. And despite two spectacular songs about childhood ("Dreamsicle" and "Only Children"), the songwriting on Isbell's Reunions seemed a step down from 2017's masterpiece The Nashville Sound.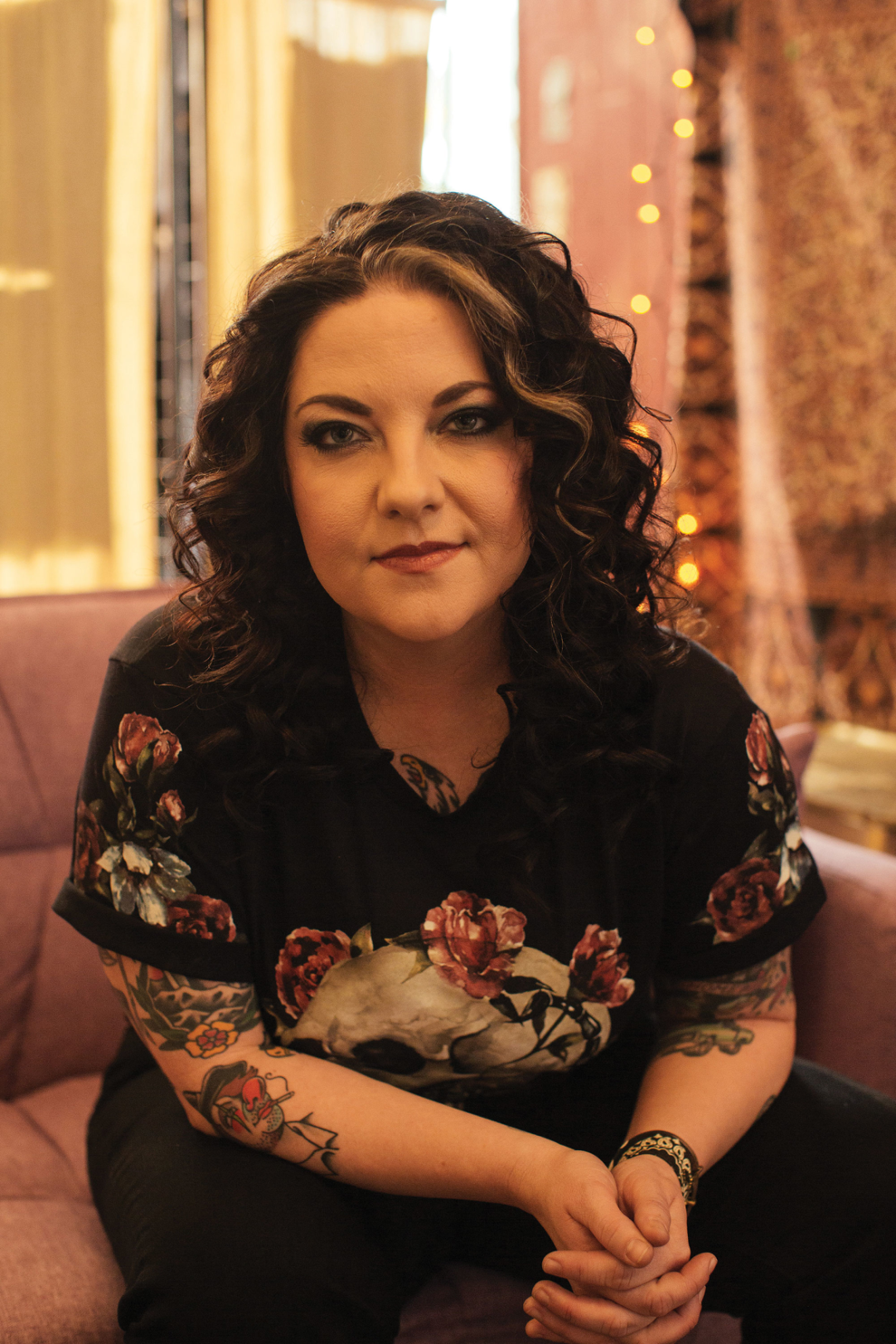 But the best Southern rock album of 2020 — and the poll-topper for Album of the Year — was Ashley McBryde's Never Will. McBryde honed her skill in the rock 'n' roll bars of Memphis, and is as much a rocker as Stapleton and Isbell. But she's also a master of such traditional country music tropes as the pun song ("The First Thing I Reach For" and No. 3 Best Single "One Night Standards") and the barroom sing-along catch phrase ("Never Will" and "Shut Up Sheila"). McBryde was also voted the No. 2 Female Vocalist, No. 4 Artist of the Year and No. 6 Best Songwriter in the poll, and had another single, "Martha Devine," at No. 26.
By reviving funny country songs, McBryde is carrying on a noble country music tradition. No one exemplified that tradition better than the team of singer Bobby Bare Sr. and songwriter Shel Silverstein in their heyday. One-hundred-nineteen of their collaborations were gathered into a box set, Bobby Bare Sings Shel Silverstein Plus, which was voted the year's Best Reissue in the poll. 
John Prine, another very funny guy, was honored with the No. 3 Best Reissue for Crooked Piece of Time: The Atlantic & Asylum Albums (1971-1980), and the No. 5 Best Single, "I Remember Everything," a track released after his death in April from COVID-19. In a year when the pandemic's daily death toll sometimes surpassed 9/11's, fires and floods raged, live music got shut down, unarmed civilians were shot by police, and democratic elections were attacked, Prine's tender humor was something we needed more than ever.