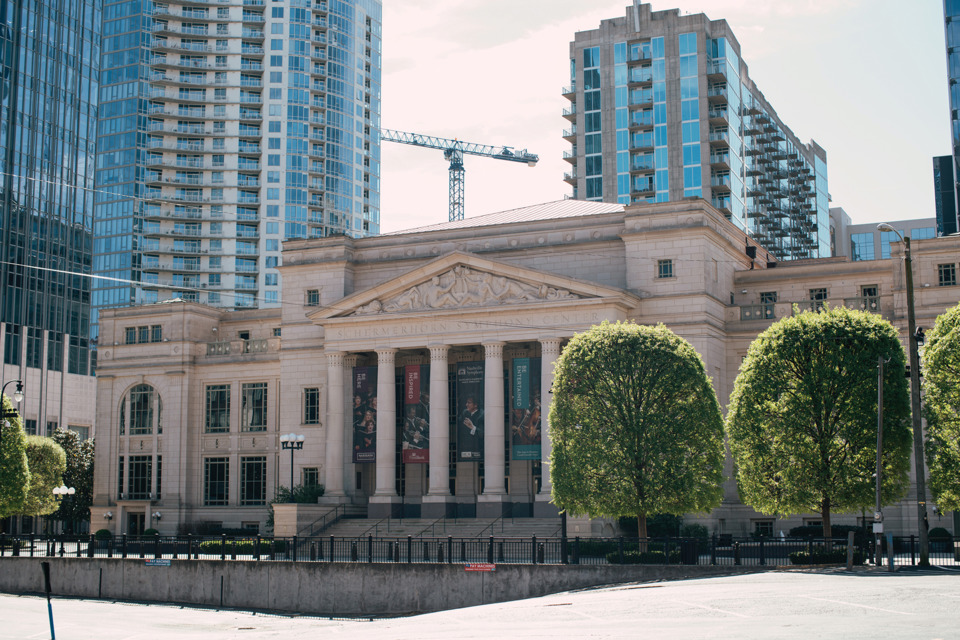 It's been a long 14 months since the Nashville Symphony suspended its 2020-21 season because of the blasted pandemic — and 11 since the season was canceled outright — but blue skies are ahead. Today, the Symphony announced its 75th anniversary season with more than 100 concerts at the Schermerhorn Symphony Center.
In regard to the uncertainties that remain about COVID-19, the Symphony will begin the season with social distancing onstage and in the audience and assess conditions based on guidelines provided by its health and safety partner, HCA Healthcare/TriStar Health. The Amazon Classics Series will kick off Sept. 16-18 with Aaron Copland's "Fanfare for the Common Man" and Joan Tower's "Fanfare for the Uncommon Woman." The series features "beloved repertoire" as well as "music of contemporary American composers in an ongoing effort to reflect and represent the diversity and vibrancy of our community and our nation." Later in the season, we'll see Beethoven's First (Oct. 21-23) and Ninth (June 2-5, 2022) and a Nashville Ballet performance of Stravinsky's The Firebird (May 19-22, 2022).
Some performances will see a reduced orchestra, which music director Giancarlo Guerrero says has its merits. "For the past year I have been lucky enough to make music with several orchestras in Europe, so I have become an expert at working with the smaller, distanced orchestra," Guerrero says in a press release. "Working with a smaller orchestra allows for a unique intimacy that would normally be harder to achieve with our full orchestra. The smaller ensembles allow more possibility of interaction, more of a chamber ensemble atmosphere, giving us the chance to connect in a very gratifying way." 
The First Bank Pop Series will feature music of The Beatles, Nat King Cole, The Police and more, with a visit from Hamilton star Leslie Odom Jr. May 26-28, 2022. The Symphony's popular Movie Series, which shows family favorite films with live accompaniment, will include The Muppet Christmas Carol (Dec. 3-5, 2021), Star Wars Episode VII: The Force Awakens (April 1-3, 2022), Back to the Future (June 7-19, 2022) and others. 
"Throughout its history, the Nashville Symphony has experienced its share of triumphs and challenges," says president and CEO Alan Valentine in the release. "But none of us could have imagined the year that we have all just experienced. As we reemerge together from the pandemic, the Nashville Symphony looks forward to helping our community heal and celebrating our orchestra's rich history of resilience, artistic vibrancy and community service. " 
Find the full calendar of events at the Symphony's website.