I don't watch much local news. Typically, it vacillates between grim realities and faux cheerfulness, and I can't start my day with that kind of whiplash. But a few weeks ago, my mother told me to DVR Fox 17's Hometown Tour, which was finally featuring my neighborhood: The Nations. She was cautiously optimistic about seeing all the places she's heard me talk about. I was scared of how wrong I thought they'd get it. For once, I'm bummed to report I was right.
First, a disclaimer: Journalism is often a labor of love. Many people in the media are underpaid, especially for their education level, and that gets worse for women, people of color and those who can't afford to take unpaid internships to get started. Others hold down multiple "real" jobs in order to fund their journalism habit (🖐🏽 that'd be me). It's slightly better for on-air reporters, but none of it is great. So trust me when I say: I'll cut slack where slack is due. 
But this whole feature was just ... lazy. So lazy, in fact, that I can't even find the package on the page where they post most Hometown Tour intros. I've got to believe that that's because they know it ain't great. I bring it up here only because, whatever the budget or time constraints, a little more research and forethought could've made a huge difference. 
I'll describe what Fox 17 This Morning covered in this April 14 segment, and offer grades throughout using Nashville's only official Puff-Piece Forewarn Filter™. Those grades are:
Yes, OK!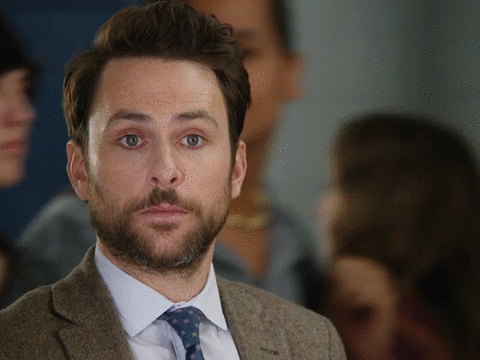 Well, sort of ...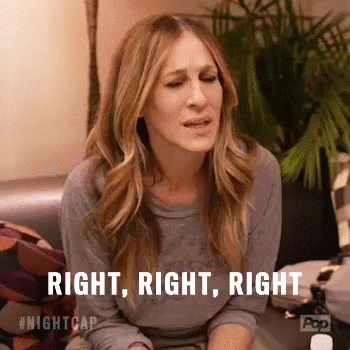 and 
We can do better.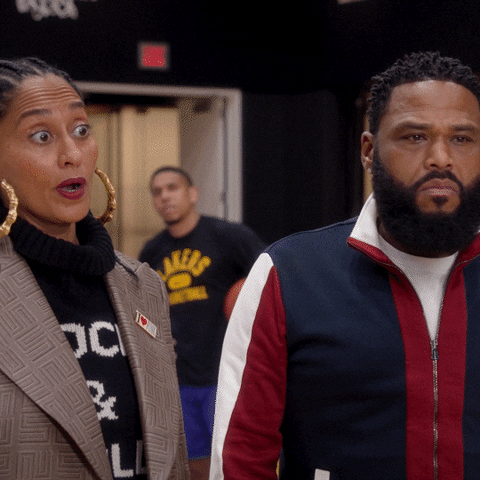 Hometown Tour: The Nations
Early on, Fox's anchors attempt to explain the neighborhood's name, which, to be fair, is deeply confusing. 
"This West Nashville neighborhood is called 'The Nations' after a Native American tribe that lived here in the 1700s," reads Jennifer Waddell. "Now, in the late 1700s, the Chickasaw later met with James Robertson to sign a pact that would protect both his nation and the Nashville settlement. This happened right at the corner of what's now known as 61 Ave. N. and Louisiana." 
Well, sort of ... The truth is that the origin of the name is highly debatable and murky at best. People hang theories on everything from the state-named streets to the prison proximity to Native American history. As I said: murky! A better way to handle that murkiness? Offer a few theories; don't just pick the first one that pops up on Google.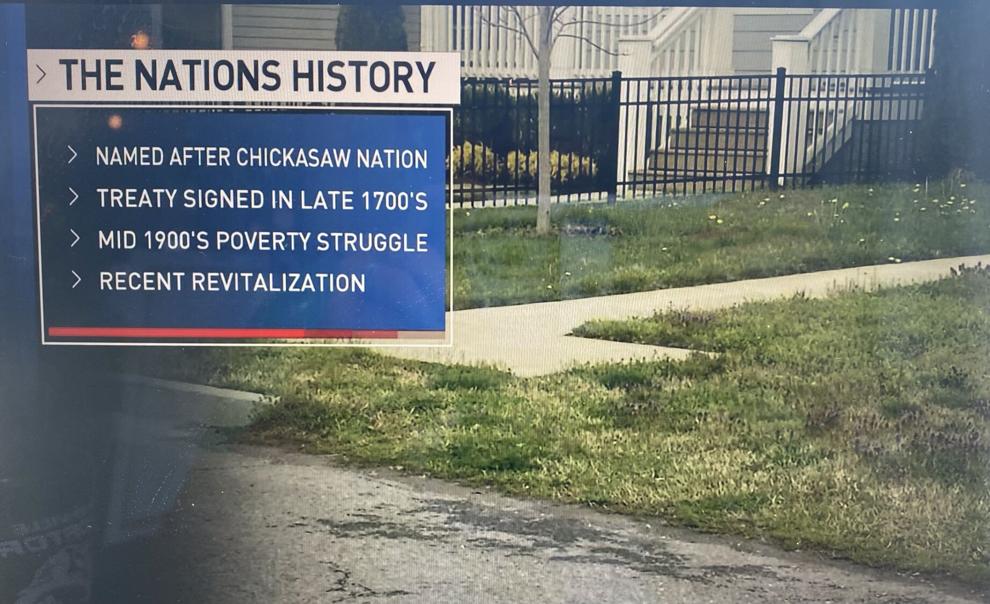 See for reference: the three possibilities that J.R. Lind offered in his Walk a Mile: The Nations installment for the Scene back in December, or the truly deep (and excellent) dive that Betsy Phillips did back in 2016. Are those both Scene links? Yep. But I'll happily shill for the home team when the only other newspaper in town offers an explanation that's even more vague than Fox's: "The neighborhood's name stretches back to before colonization, when different Native American tribal nations would meet there to communicate with each other." We can do better. 
Why are we live? 
Sydney Snow, who has an A+ local-news name (despite the fact that she really should be in weather, feuding with Danielle Breezy) is set up live at the corner of Centennial and 51 Avenue North, which she calls the heart of The Nations. Yes, OK! The problem is that it's 7:08 a.m. on a weekday, so it's dead. Ninety percent of The Nations is dead, which brings me to my question: Why are we live?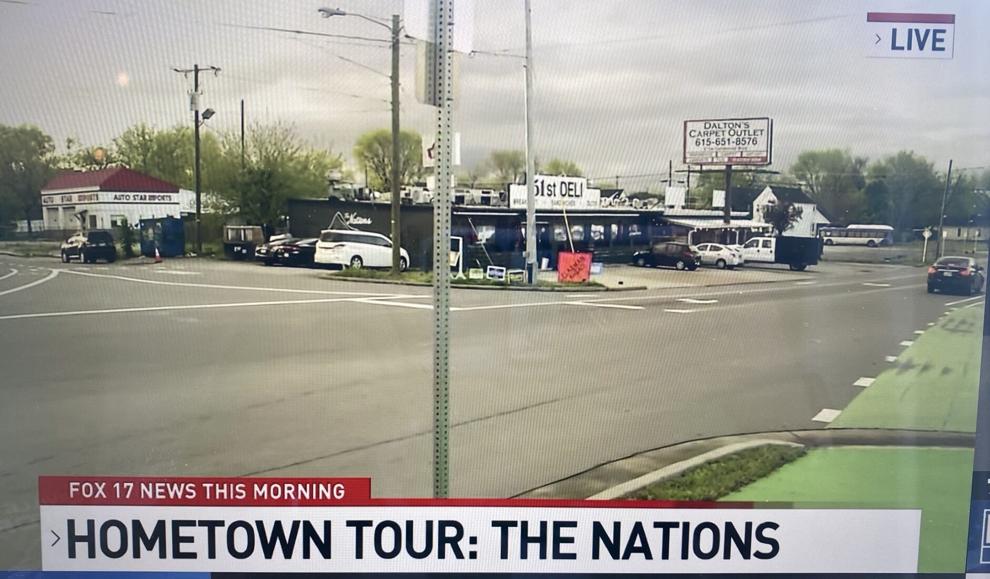 Nothing is happening. There are no events. No one's been shot or run over. There is, literally, nothing to see here, and certainly nothing that's representative of how The Nations operates at its peak. That's true of most neighborhoods at this time of day. Whether you're in Bordeaux, Green Hills or North Nashville, morning drive time is the least revealing time to visit a place because most residents are at home, at work, at work at home or somewhere in between. You know where they're not? Out enjoying the neighborhood the same way they'd be on a weekend or any night of the week. 
My best guess is that doing these live shows is budget-based. Maybe not prerecording limits how many setups you can do and eliminates the need for editing? That would explain why even the online versions of these tours include only the first two to three minutes of the spot. But man, it'd be nice to see more than one or two faces in a feature about a neighborhood that you're reporting has 38,000 residents. We can do better. 
Why them?
To paint a picture of the neighborhood, Fox name-checks and/or shows B-roll of several businesses: 
Yes, OK! This is good! I go to some of these places! What's less good, however, is that all but one (51st Deli) are the second, third or fifth locations of originals that exist elsewhere. Again, this is fine! These are outposts of local businesses, and we love them. But if you're trying to capture the uniqueness of a neighborhood, shouldn't you spotlight a few places you can only go in The Nations? Short of that, shouldn't you avoid spotlighting chains like Jeni's Ice Cream and Gym F45 just because your camera crew can shoot them from the street? 
Now, I love Jeni's! I ate it so much when I was pregnant that my daughter is half Gooey Butter Cake ice cream. But the other half? That's spaghetti and meatballs from Nicky's Coal Fired, which was totally absent from this spot.
Since I first reviewed Nicky's back in 2017, the Scene has mentioned them hundreds of times. If that sounds like overkill to you, you don't know the Galzins. Owners Tony and Caroline are respected leaders in Nashville's local food scene. They host innovative, chef-focused events; they get national TV coverage; and they win awards, both for their food and for being all-around badass human beings.
Back in 2017, Nicky's was at least mentioned in Fox's Hometown Tour and it was discussed over B-roll of Cool Stuff Weird Things, which is a mile away and arguably not really in The Nations. It's not surprising, though; that spot also saw the anchors talking about The Nations location of Frothy Monkey over footage of the 12South property. We can do better! Your anchors are standing across the street, pointing at something off camera. Have them turn around!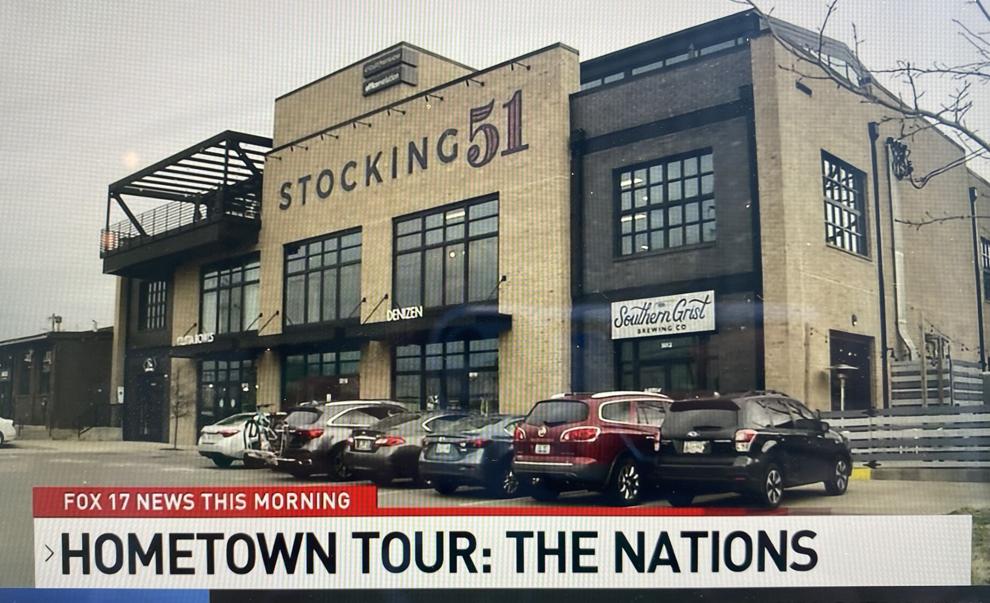 Fox 17 did talk to one person on camera: Heather Allen, general manager at Frothy Monkey. Yes, OK! Allen hit all the talking points: Wine Down Wednesday! Half-off bottles of wine on Fridays! Did you know Frothy Monkey also serves dinner? What's ironic is that Fox spent a good bit of time talking about how much The Nations has changed in five years — and then filmed only inside a place that hasn't changed at all in that time. Furthermore, when Frothy opened here in 2017, it was the fifth location of the local chain. We can do better. 
If Snow had bothered to go across the street into 51st Deli, she likely could've interviewed the local of all locals: Lee Estes. Yes, he of The-Old-Man-Mural fame, who they talk around but not to. Fox mentioned the art — how its 96-year-old subject has lived here since the 1920s, grew up without indoor plumbing and had to milk his own cow — but they never talk to the man. We can do better. The day I wrote this, Lee walked right up to my father-in-law at 51st Deli and struck up a conversation about, what else, his mural! People are here; you just have to want to talk to them. 
Where are the originals?
There are so many businesses in The Nations that are only here. Fox gets a well, sort of for at least mentioning Bringles Smoking Oasis, a new concept from Peg Leg Porker's Carey Bringle, as well as the Daddy's Dogs flagship (even it didn't start there, and the anchor's frame of reference is that sometimes Daddy's Dogs does pop-ups in Hendersonville). 
Where was The Nashville Food Project, a nonprofit headquartered three blocks from where "The Nations got its name from the Cherokee"? Every week, NFP provides 4,000-plus meals and snacks to Nashvillians in need through after-school programs, emergency shelters and ESL classes — and that's just one thing they do. Where was Thistle Farms, where women survivors of everything from child abuse to incarceration cook, make and sell beautiful things? Where was ABLE, a brand that invests in women, creates beautiful jewelry and goods and has an empowering origin story? It's all on their website, teleprompter-ready: 
We found ourselves in the fashion industry, somewhat accidentally, when we began selling scarves that were handwoven by a few women in Ethiopia who were coming out of the commercial sex industry. Our mission was to provide sustainable jobs for these women so they could create a better future for themselves and their families. Over 4,000 scarves were purchased in two months, and we saw tangible proof that where you spend your money (especially in fashion) has the power to make a meaningful impact.
These are people who not only know we can do better; they are doing better! Did I mention that their only brick-and-mortar store in the world is in The Nations — at Stocking 51, just a few feet from Frothy Monkey? These facts are not hard to find. But you have to bother to look. 
The omissions are particularly egregious when it comes to food and drink. Bare Bones Butcher is one of just a few whole-animal butcher shops in the city. Owners Wesley Adams and Patrick Davidson source their meat locally, serve next-level sandwiches and make the city's best burger. Next door, Harding House owner Nate Underwood makes beers with local ingredients, turning carrots from Paradise Produce in Pleasant View, Tenn., into farmhouse ale. These are things that are only happening in Nashville and, specifically, The Nations. If the point of segments like this is to celebrate our city, why are the things that make it "our" city missing?
As I wrap up this rant, I'm heading out to The Centennial, my personal Cheers, and a place that has it all: killer wings, a banned-patron list from the original bar on the wall, and a 9-foot mural of Patrick Swayze on the side. Does that sound like something you'd like to see? Dierks Bentley thought so. Fox 17 thought you needed to see this more: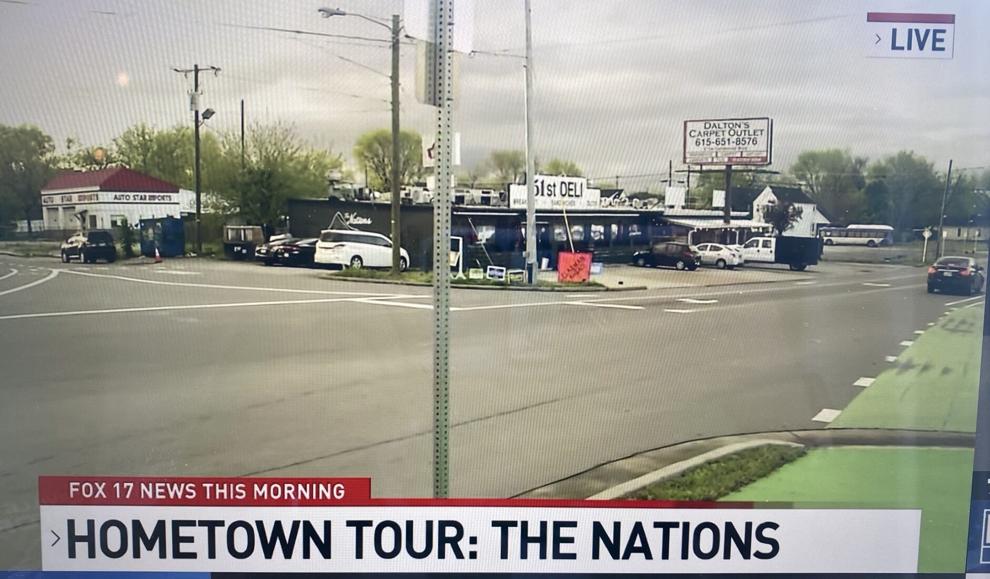 If Fox 17 had walked into (or even just Googled!) The Centennial, they'd have learned how owners Justin Canfield and Nate Bagby, along with longtime bartender Shawn Harris, expanded their footprint in The Nations by opening Midnight Oil around the corner at the start of the pandemic. Despite the odds stacked against them (and every other restaurant in town), they prevailed. Today, Oil is full of people drinking Banquets and families eating cheese sticks while chatting with Jess or Shawn or Bobby or Tony about their day. Oil's even got frosé! Isn't that worthy of a little footage in a bachelorette town? 
It's no secret I have a soft spot for The Centennial and its extended universe. There's a reason for that. The day we came to tour the house we now live in, we stopped into The Centennial to discuss our offer over a beer. That was November 2016. We learned later that The Centennial wasn't even open for business yet, but their doors were already open to the community, and to any people who were thinking about joining it. To me, that's what living in The Nations is about. 
Despite how it may seem, I don't point all this out just to be a snarky jackass. I point it out because I wonder how many people watch segments like this, think "meh" and never bother to explore parts of the city they don't live in. And hey, if that keeps the bachelorettes away, godspeed! But the locals? I imagine our businesses would very much like for locals to come here. Sadly, profiles like this won't inspire that kind of curiosity in anyone other than realtors. If you do come visit, I can promise you this: We can do better.