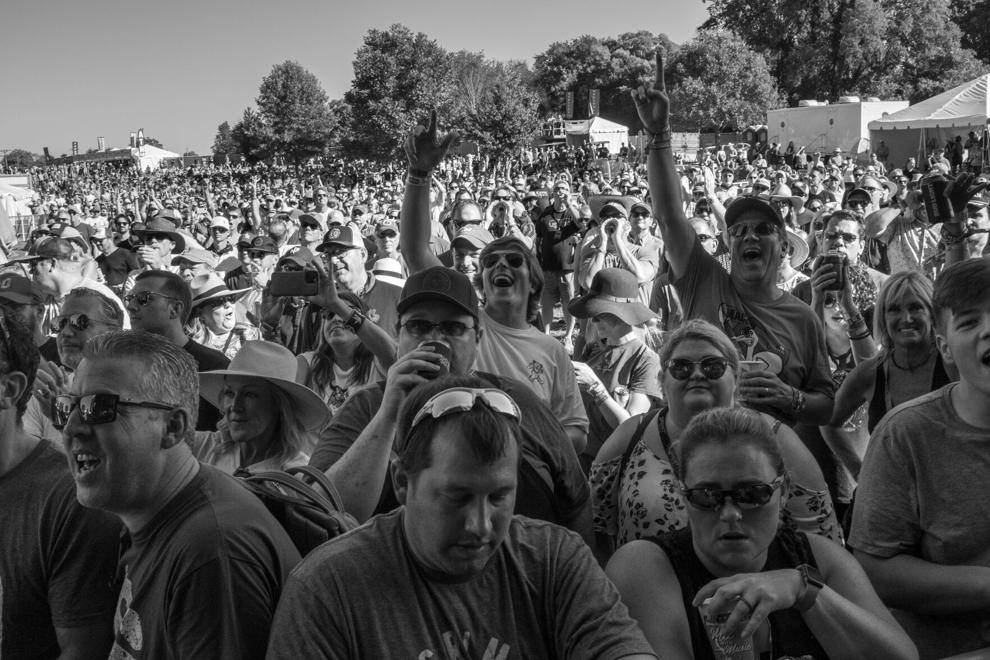 With tickets and vaccination cards (or negative COVID tests) in hand, thousands of eager fans made their way back to The Park at Harlinsdale Farm in Franklin on Saturday and Sunday for the return of Pilgrimage Music and Cultural Festival.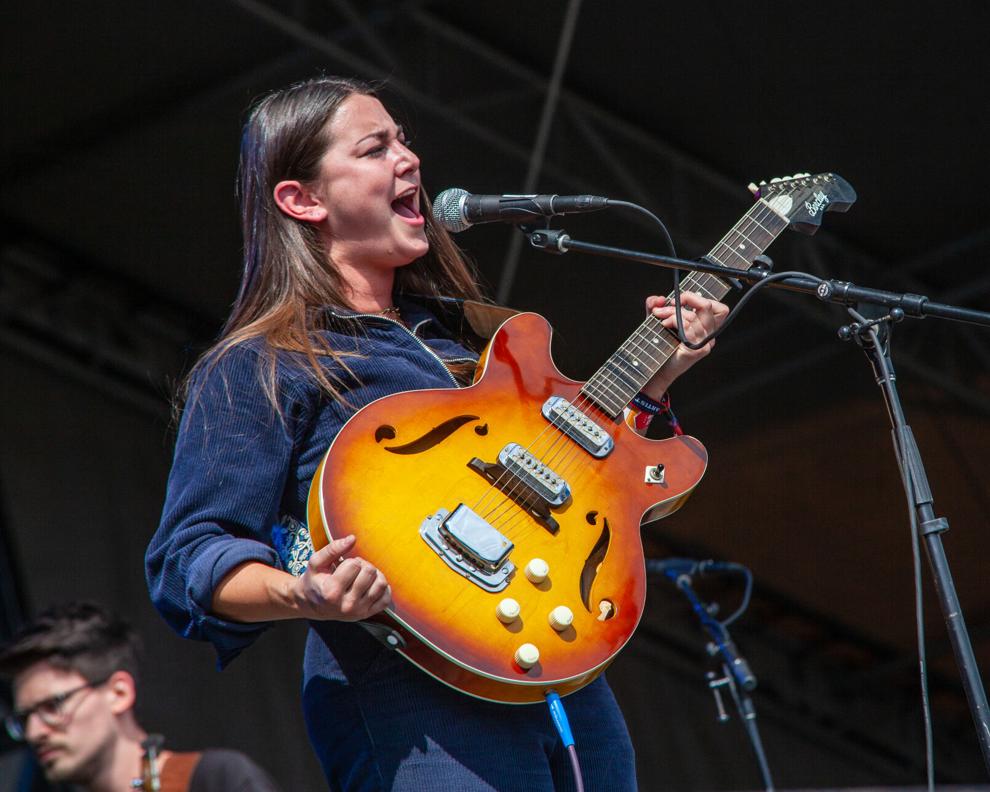 Saturday got off to a somewhat quiet start — thankfully, with moderate temperatures and no clouds threatening the kind of rain that torpedoed Bonnaroo and almost washed out Pride Fest. Local breakout Katie Pruitt almost immediately drew in the crowd, her powerhouse vocals taking center stage on soulful, rocking songs from her 2020 debut Expectations, including "Out of the Blue," "Look the Other Way" and "Expectations." Low Cut Connie brought their trademark high-energy stage presence to their early set, showing off frontman Adam Weiner's one-legged piano playing skills during the band's dynamite cover of Alex Chilton's "Hey! Little Child."
During their effortlessly cool set, Indiana indie rockers Houndmouth brought a laid back, feel-good vibe while showcasing many of the songs from their new record Good for You, due for a November release. Fans already seemed to connect with the new tunes, including "Las Vegas" and "Cool Jam." The songs fit in seamlessly with their most popular numbers, like their 2015 breakout hit "Sedona."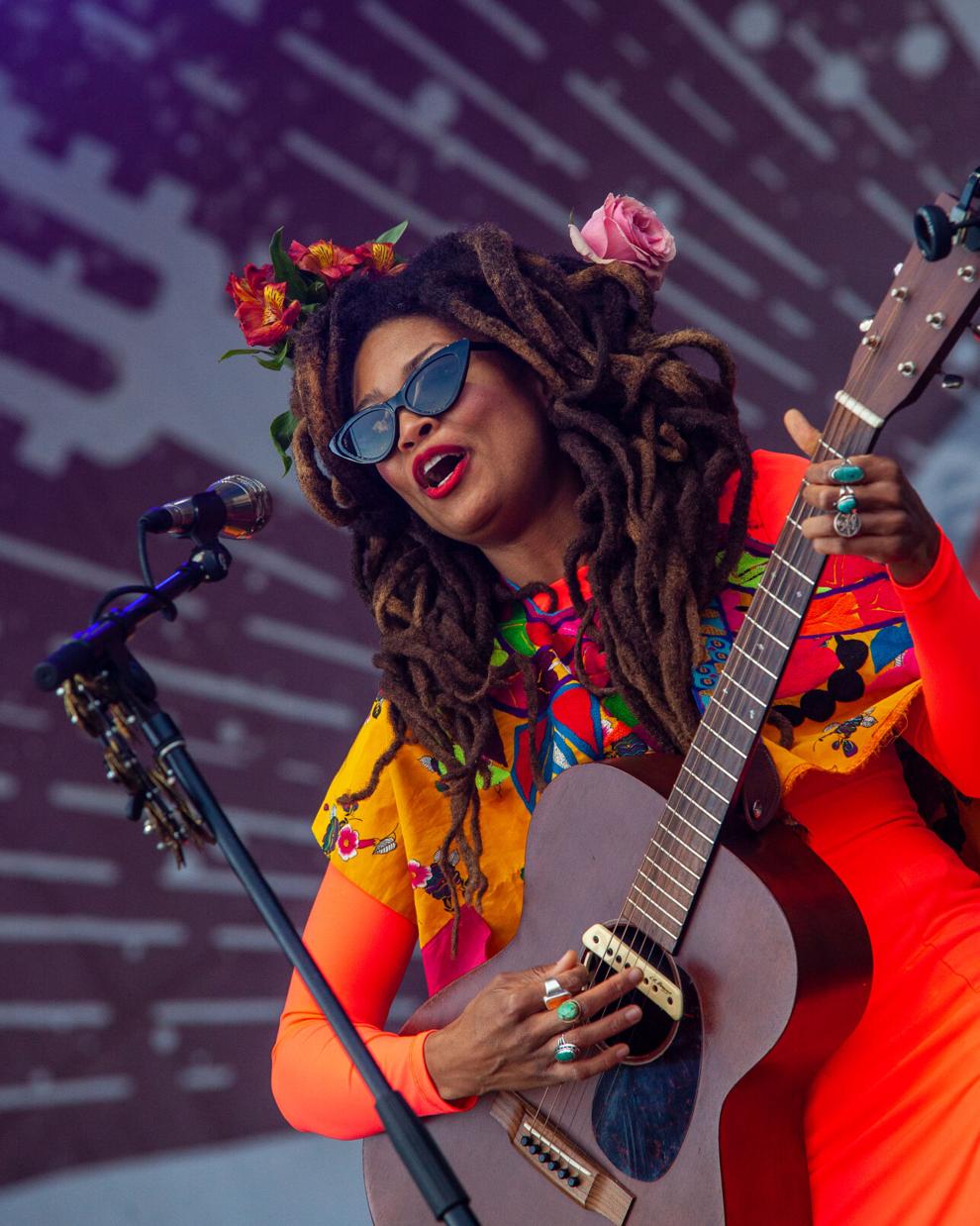 Tennessee-born Valerie June offered a sunny afternoon set that was healing for both the body and soul. Between songs like "Call Me a Fool" and "Tennessee Time" (a co-write with The Black Keys' Dan Auerbach), she asked the audience to take a moment to connect with the ground we were standing on, thank the Native American tribes who called it home before us, and honor and uplift the spirits of those we lost to COVID over the past year and a half.
"I might be too spiritual for some folk," June said with a bright smile. "But I'm gonna be who I am though."
A little later, Maren Morris put on a captivating set that she called "the end of an era," marking her last live appearance before she releases new music. Although most of her touring plans tied to her 2019 album Girl were put on hold because of the pandemic, Morris' performance was one of the most polished and impressive of the festival's first day.
Along with an array of songs from Girl and her debut record Hero, she performed her dance-pop crossover hit "The Middle" and a cover of Taylor Swift's "Out of the Woods" before inviting her husband Ryan Hurd to the stage for their duet "Chasing After You," another hit. Her longtime bassist and backing vocalist Annie Clements stood in for Morris' Highwomen bandmates Brandi Carlile, Natalie Hemby and Amanda Shires on a stripped-down version of that beloved group's "Redesigning Women." Before performing her last song "The Bones," Morris explained how many fans reached out to her to say how the song had helped them hold onto hope through the dark, early days of the pandemic. Waving one last teary-eyed goodbye to fans, she closed out one of the most eventful chapters yet in her career.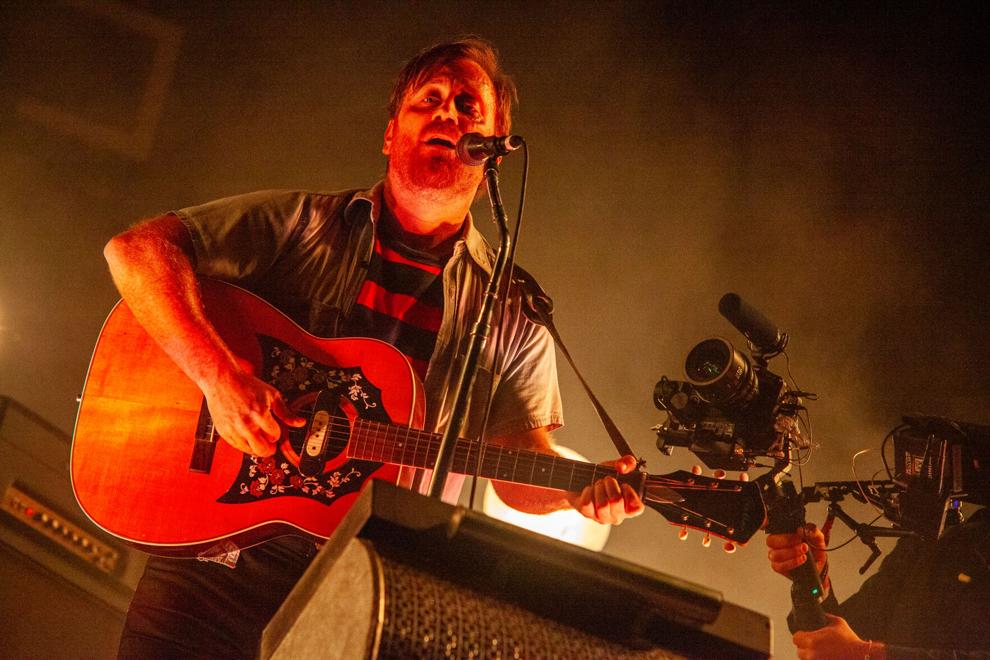 For their headlining set, Nashville's own The Black Keys came out of the gate with a string of some of their best-loved songs. After rolling through "I Got Mine," "Howlin' For You," "Gold On the Ceiling" and "Little Black Submarines," Dan Auerbach and Patrick Carney introduced acclaimed blues musicians Kenny Brown and Eric Deaton to the stage. Brown and Deaton are known for their work alongside late Mississippi blues legends R.L. Burnside and Junior Kimbrough, whose music is a major influence on the Keys' entire catalog and is the focus of their recent tribute album Delta Kream.
The addition of Brown and Deaton on guitar and bass allowed the duo to jam out and expand further on those Kream songs, including their take on "Crawling Kingsnake." Before the first day of the fest came to a close, the duo pivoted back to fan favorites from throughout their long career, shutting it down with their hit "Lonely Boy." The song opens their 2011 album El Camino, the first Keys album recorded mostly in Nashville at Auerbach's Easy Eye Sound studio after the duo moved here — hard to believe, but it's getting a 10th anniversary reissue in November.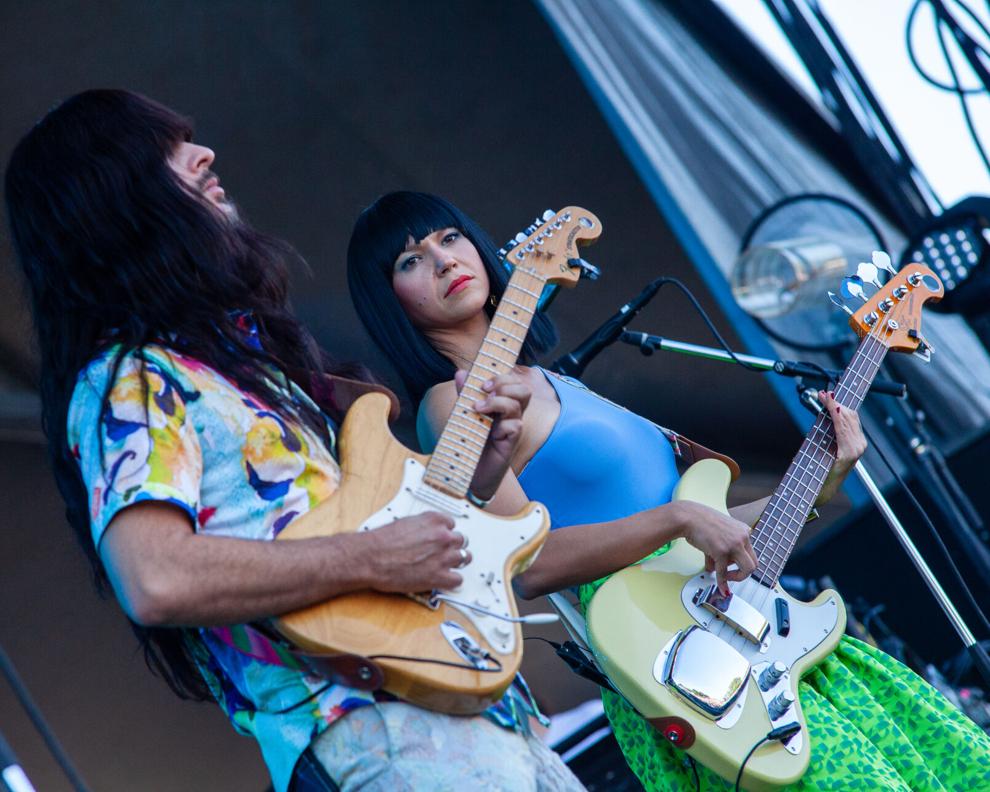 The clouds stayed away and the comfortable temperatures remained as the second day of Pilgrimage rolled on. Mid-afternoon on Sunday, Houston's Khruangbin — a band inspired by psych rock and funk sounds from around the world — walked onstage and immediately dove into a groove-heavy jam. Bassist Laura Lee and guitarist Mark Speer were clad in their signature black wigs, which changed colors in sync with the big screen's psychedelic visual effects. Drummer Donald Johnson built a firm and supple rhythmic foundation from behind his minimalist kit. Though much of the group's repertoire is instrumental, they've been slowly adding in songs with lyrics, and the set included several, like "Evan Finds the Third Room" from their 2018 LP Como Todo El Mundo and their cover of David Bowie's "Right" from a recent international tribute comp. The trio ended their set with a medley of riffs and beats from AC/DC, the late, great MF DOOM, Elton John and Dick Dale — a sampler that reflects the wide scope of their influences.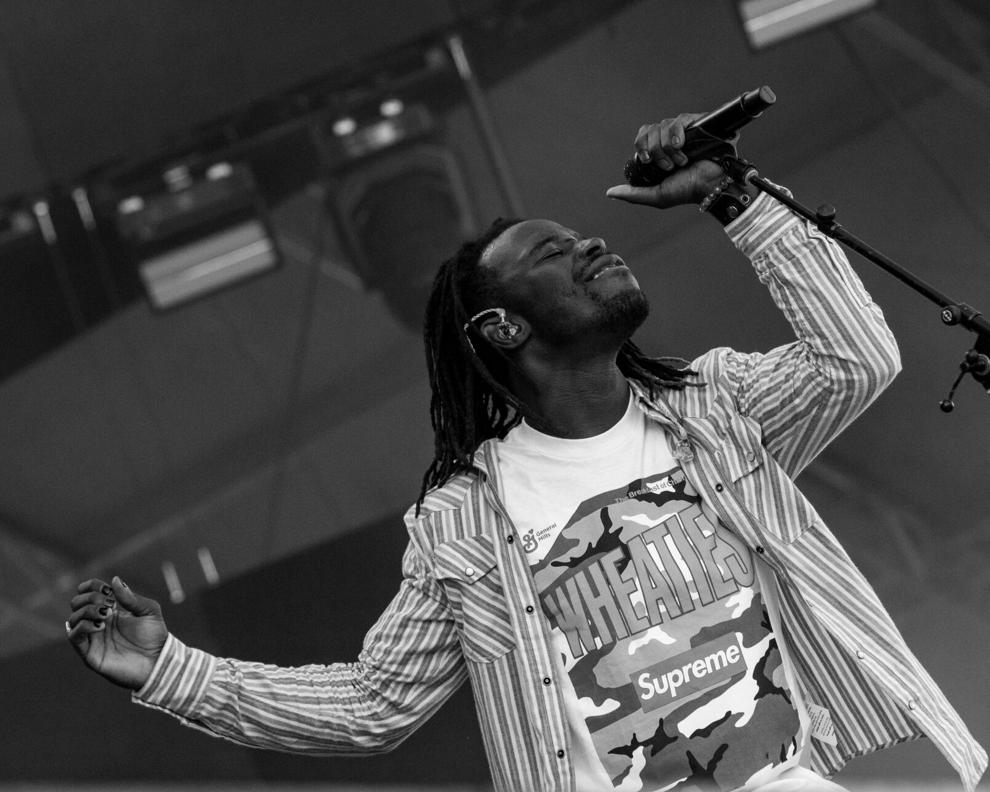 The second Khruangbin stopped playing, Black Pumas began their set across the field. The core of the Austin, Texas-based neo-psych-soul band — which just won Duo/Group of the Year at the Americana Music Association Honors and Awards — is singer Eric Burton and guitarist Adrian Quesada, but they brought a full band with them to Pilgrimage. Burton constantly engaged the crowd, urging folks along as he sang tunes from the group's self-titled 2019 album. At one point, he compared the festival to a "hype golf tournament" — which, hey, family-oriented festivals do tend to be a bit less rowdy than ones for the 21-and-up set. The Pumas' contemporary take on classic soul and '70s- and '80s-vintage R&B definitely seemed to resonate with the crowd. Dave Matthews, who co-founded ATO Records (the much-loved indie to which are signed Black Pumas and lots of Nashville standouts like Caitlin Rose, Natalie Prass and Brittany Howard) also dropped in for a visit.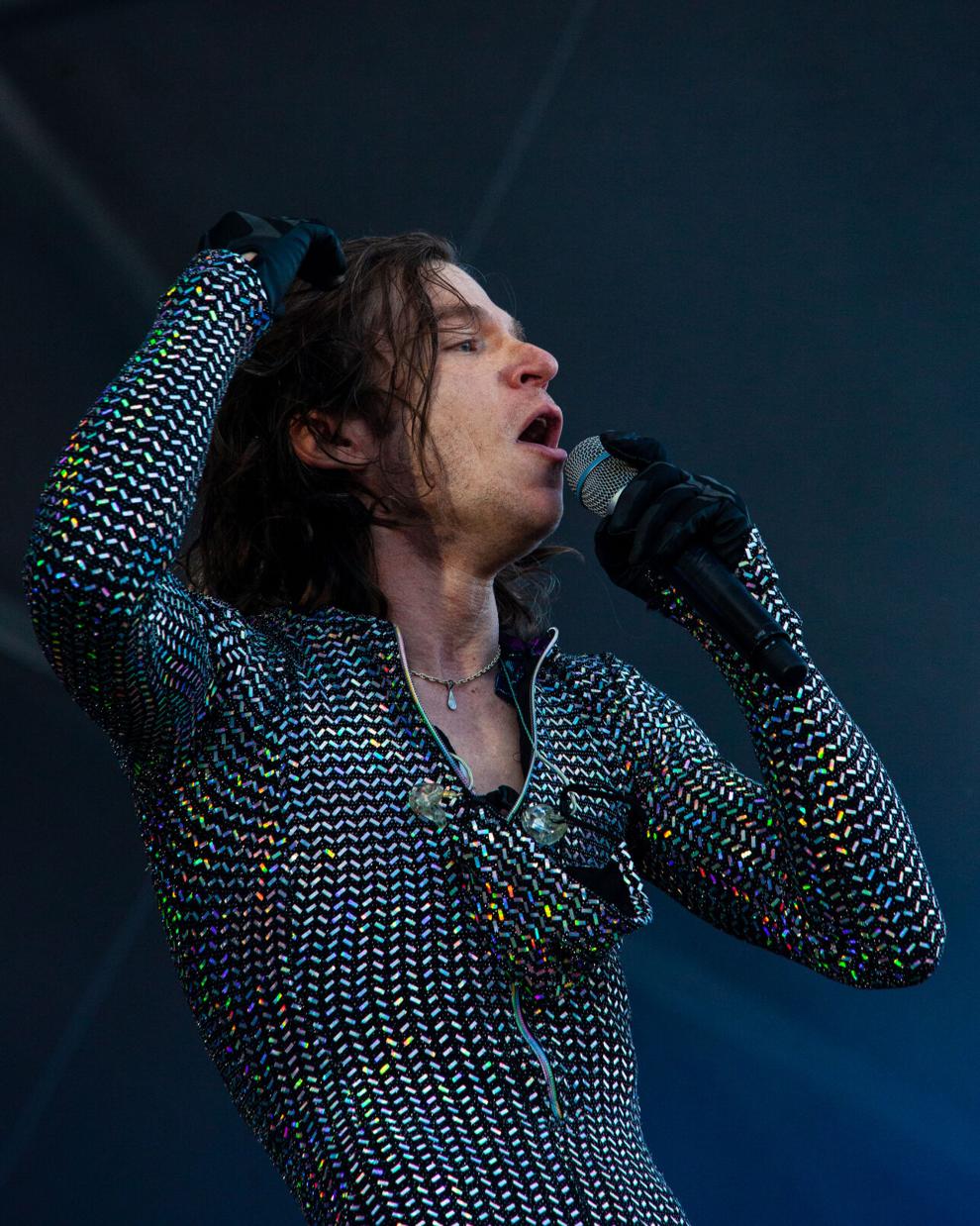 During Cage the Elephant's set, frontman Matt Shultz performed with the intensity he's known for, jumping and dancing across the stage in a Jagger-esque fashion, using accessories like scarves and hats as props. Meanwhile, the band appeared charged up from being forced into suspended animation for more than a year by the pandemic. They charged through a string of hits and fan-favorites, to the delight of the audience, who appeared more enthusiastic than at any other time during the day.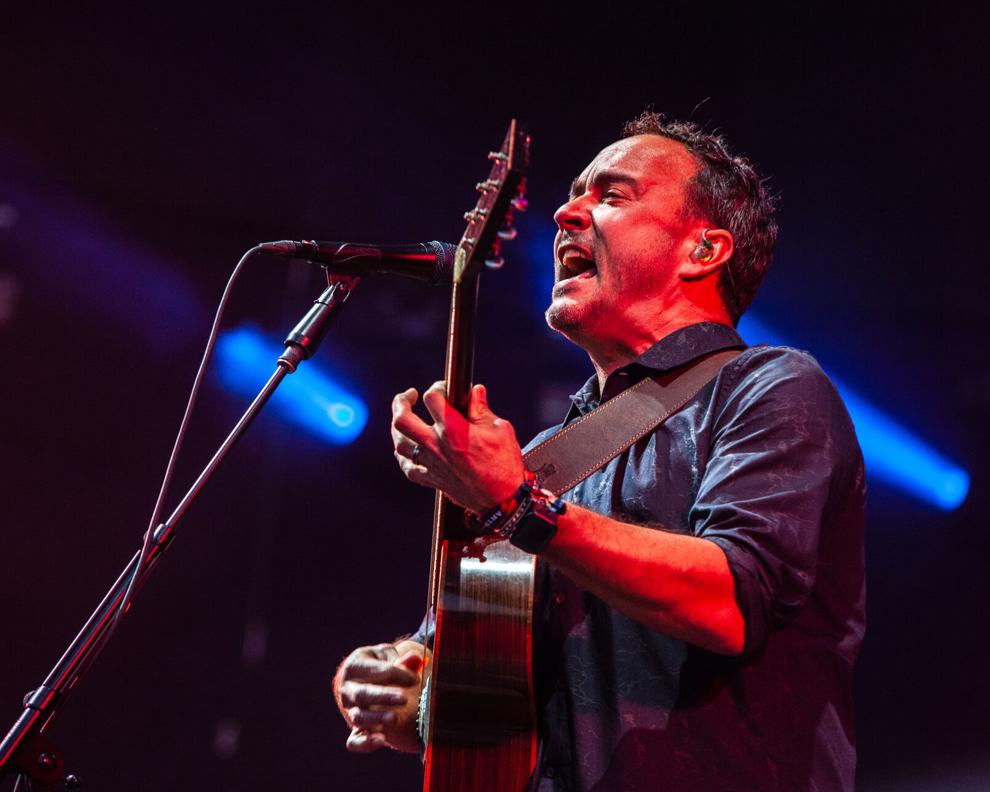 Right around sunset, Dave Matthews Band launched a two-hour set that closed out the festival. The many members of the jazzy, folky, jammy outfit took their spots without so much as a word and led off with "One Sweet World" and the Grammy-winning "So Much to Say," two fan-favorites that they've been playing for more than a quarter-century. They're a band you either love — perhaps because of the chemistry between the impressive musicians, including longtime Nashville sax man Jeff Coffin, who kept the gig tight and lively — or else may think of mostly when the anniversary rolls around of that time one of their bus drivers dumped sewage on a tour boat in Chicago. In any case, Matthews didn't seem to be someone who takes himself too seriously, as he danced and scatted his way through the performance, pausing now and then to speak with the crowd.
The return of Pilgrimage turned out pretty much as one might have hoped: Two gorgeous days filled with solid and soulful performances that wrapped up in time to get a good night's sleep before work on Monday.
The Spin: Pilgrimage Festival, 9/25/2021
With The Black Keys, Maren Morris, Valerie June and more