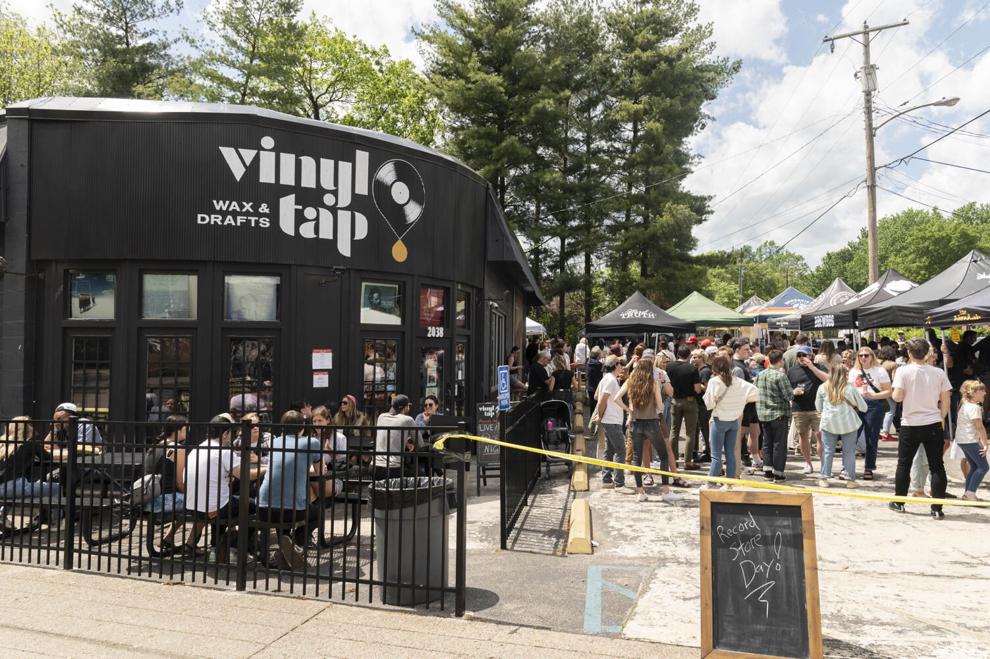 Saturday at Vinyl Tap, the vibe for Record Store Day was family-friendly and generally laid-back, despite the crowd filling what seemed like every available inch inside the combination bar, venue and record store, as well as most of the roped-off outdoor space populated with vendor pop-ups. A large tent covered a substantial portion of the tree-lined backyard, including a concrete pad housing the building's HVAC units that is conveniently large enough to accommodate a full band and a P.A. as well.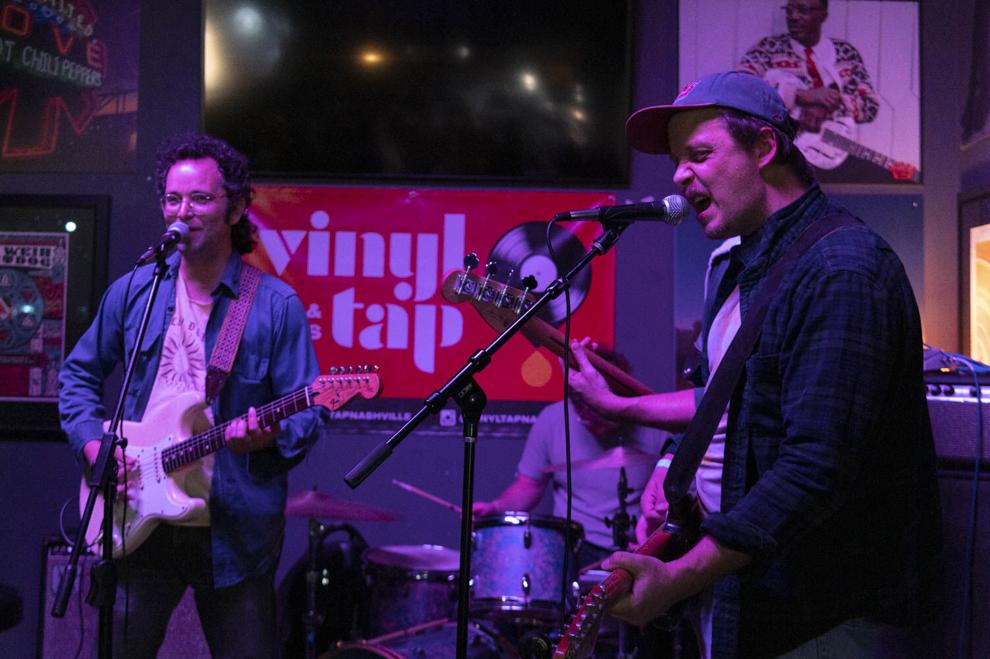 Moods and styles varied widely among the musicians on the bill. Here was Faux Ferocious, kicking up an ominous cloud of choogling psych punk, there was thoughtful singer-songwriter and Dr. Dog drummer Eric Slick, riffing on '70s pop and R&B with his snare-tight band and reveling in being a frontman with Nile Rodgers-meets-Todd Rundgren guitar solos. But the common message was gratitude for community, and the opportunity to be together and use art to process the sometimes-overwhelming complexities of the world we live in. 
Among myriad highlights was William Tyler and the Impossible Truth's set of cosmic pastoral majesty morphing into a William Tyler Band and Friends-type show — e.g., an occasion when Tyler & Co. serve as a backing band for some great singers. Slick came up to take the lead on John Cale's wistful "Big White Cloud," while Erin Rae did Patty Loveless' buoyant 1989 hit "Timber, I'm Falling in Love." Earlier, Rae played a set of her own gently folk-rockin' tunes, including the perennial favorite "Modern Woman," a slyly funny song digging at the absurdity of holding onto sexist ideas.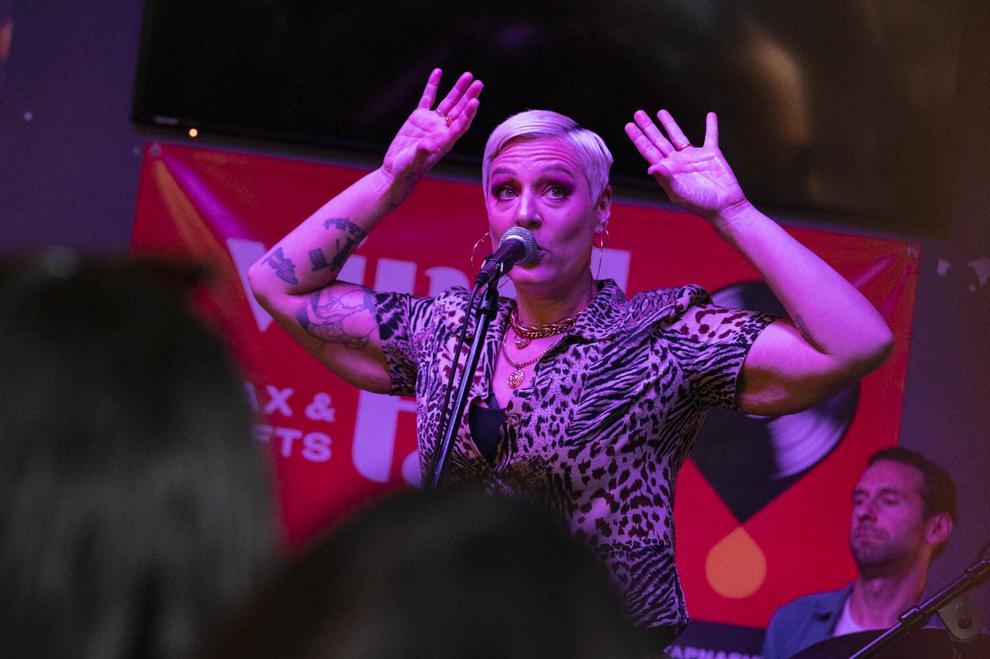 Lexi Von Simmons, a top-rated contender in local drag competition Sissi who was also part of a crew invited to perform at Lizzo's recent Knoxville show, teed up stellar soul singer-songwriter Alanna Royale and her phenomenal band. They kicked off with "Cruel Cruel World," a fast-paced number examining how hard it is to persevere when our social and political issues feel so huge. Everyone has good reasons to be angry about Tennessee's newly passed legislation limiting gender-affirming care for youth, but it's very personal for Royale: She explained that her trans brother suffered profound dysphoria and struggled with addiction before his transition. "I don't want to watch people get ground to fucking dust," Royale said. "People like my brother, who's now 2,000 days sober and in law school, deserve to live and live righteously."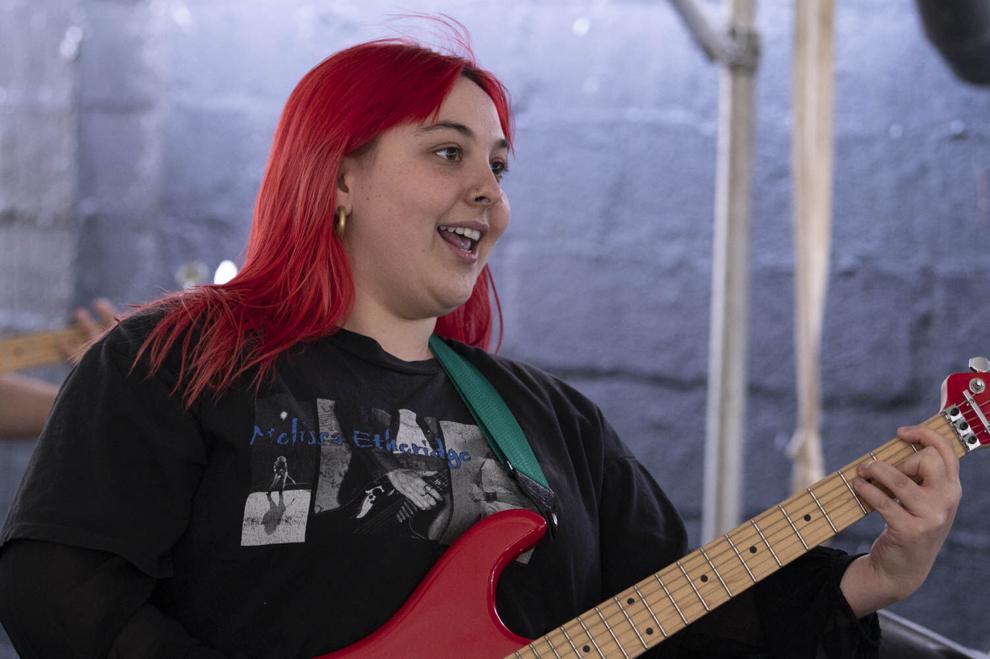 Songsmith and bandleader Annie DiRusso has polished her natural knack for working through things that make entering adulthood miserable, with sweet-and-sour hooks pushed through amps at maximum volume. Her set included early fan favorite "Don't Swerve," about unrequited love, and "Emerson," a song about an uneasy relationship with nostalgia that's on DiRusso's new EP God, I Hate This Place. Despite getting interrupted by a brief power outage, she and her band — who performed under the nom de plume "Dead Dogs," and who played a second set later at The Groove — seemed to be having a blast.
Joelton Mayfield has been winning over audiences with his excellent Southern-rock-schooled band and his songs about the uphill battle of maintaining integrity and dignity in a world where vulnerable people too often get overlooked and sidelined. A friend opined that Mayfield is destined to break into the realm of Americana, where great songwriting draws flocks of fans to folks like Jason Isbell and Tyler Childers. That seems like a good bet, considering that Mayfield has songs in his catalog like "The Reason," which explores a huge range of emotional complexities in a small space.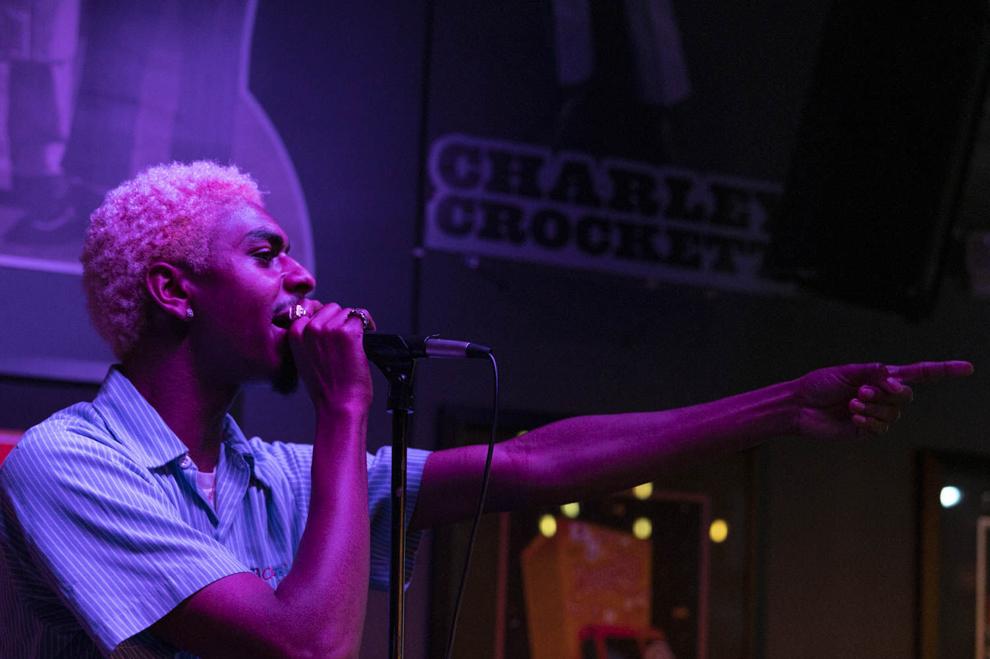 The crowd thinned considerably by 5:30 p.m., when masterful rapper $avvy took the stage to close out the show. But he was unfazed and stoked the party energy with a variety of crowd-participation moves and grooving, R&B-kissed songs from both his 2021 EP Boys Wear Pearls and his 2022 full-length Poor. The whole room seemed to be bouncing as one by the time he wrapped his set with "Zack & Cody," with a special guest appearance from his twin brother Fred.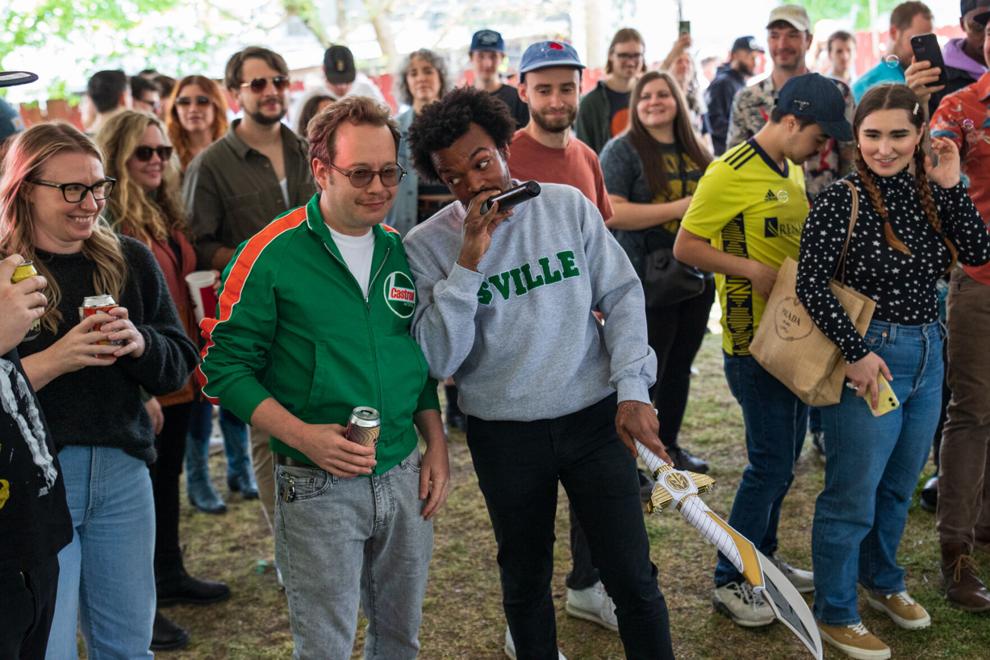 A couple miles away at The Groove, Acme Radio Live presented a solid lineup of locals representing a similarly broad spectrum of genres and sharing a similarly community-oriented mood. Rapper Brian Brown oozed charisma — not many artists could pull off performing an entire set while brandishing a Power Rangers sword, but he made it seem natural. Brown treated the crowd to January's Two Minute Drill EP in its entirety, plus a few unreleased songs. Brown's set was a roller coaster: Within 40 minutes he condemned gentrification and politicians who seem to have more interest in tourists than residents, blew out the candles on his 30th birthday cake and gleefully shouted out Jim Carrey. The bubble machines onstage were the cherry on top of the lively set, as Brown noted: "I'm rappin' with bubbles? This shit crazy!"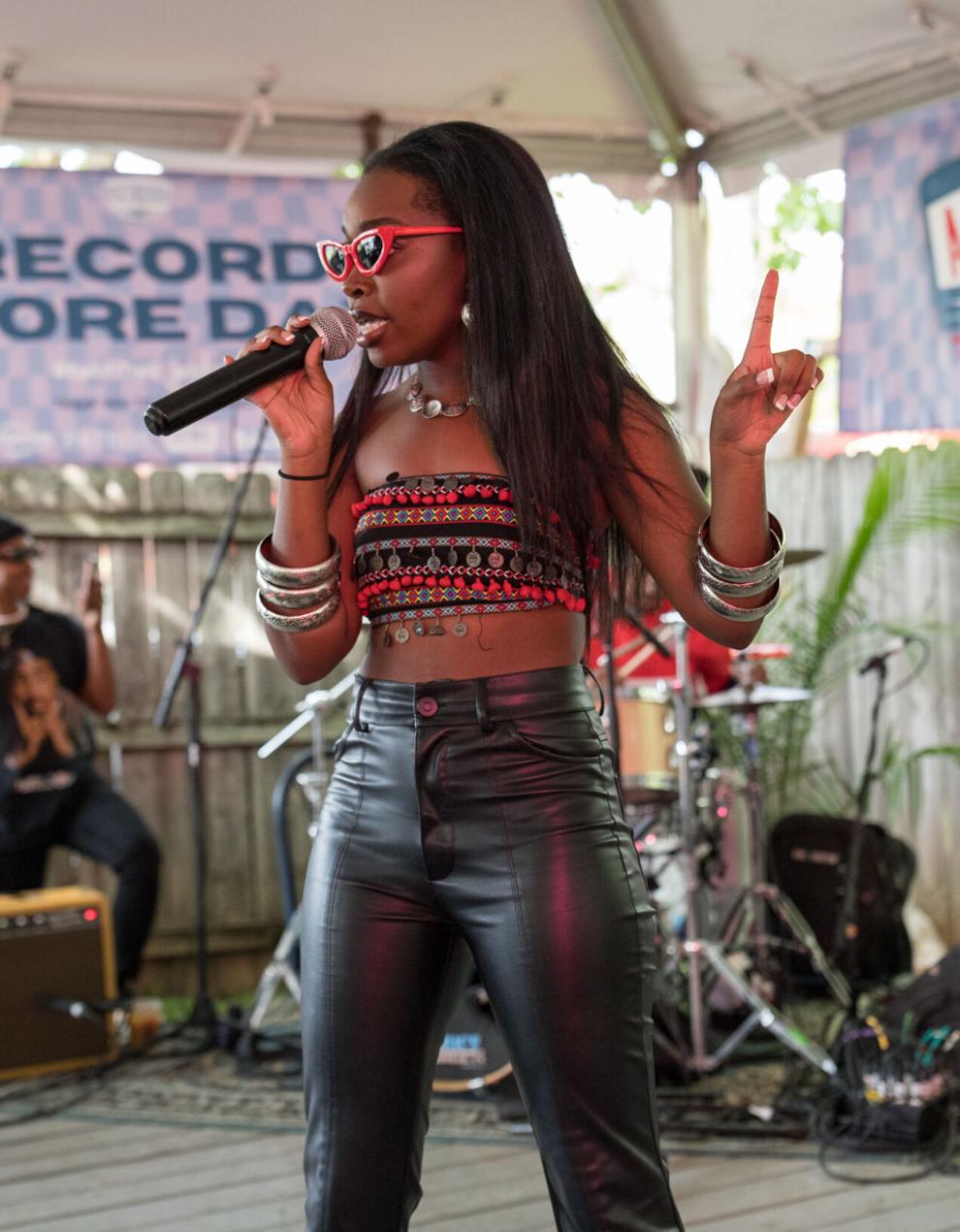 Next up was R&B singer-songwriter Jamiah, whose early-afternoon set was postponed due to technical issues. A surprise downpour also punctuated her performance, but Jamiah took it all in stride, as she jokingly told the crowd, "The devil did not want me to sing, y'all!" Despite the setbacks, Jamiah performed a stunning run of her own songs, like her self-love anthem "Good on Me," plus a few choice covers. If R&B-leaning pop stars like Ariana Grande are in your wheelhouse but you prefer a more intimate and organic presentation, you owe it to yourself to check Jamiah out as soon as possible. 
Indie rockers Future Crib played next. Lyrically, singer Johnny Hopson & Co. aren't bringing anything to the table that you've never heard before, but they pulled off some impressive sonic feats. Their sound bounced between dream pop, folk and even U2-esque arena rock. Last year, the group's longtime drummer left to focus on his solo work, and the remaining members rotated between their instruments with nary a hitch.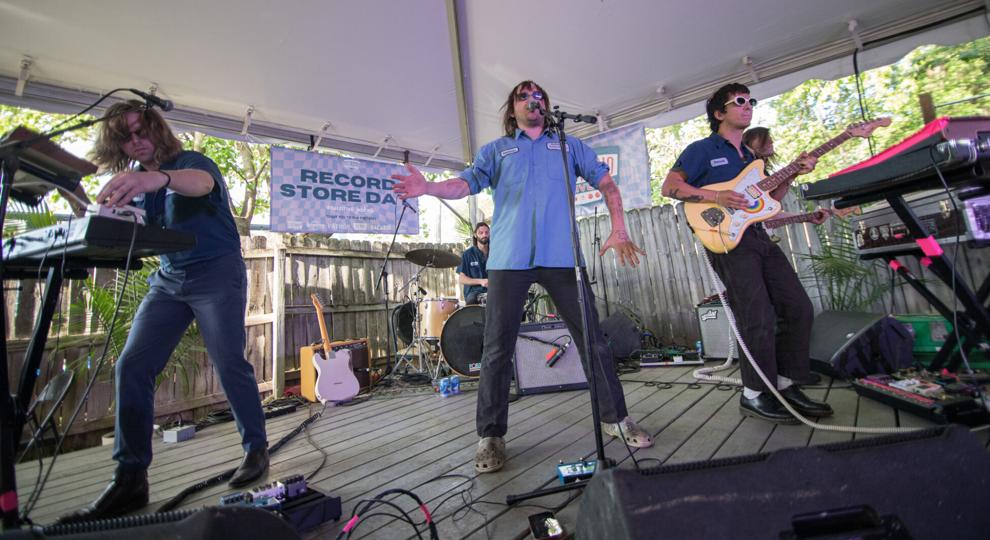 Jive Talk made their commitment to putting on an electrifying show apparent from the second they took the stage in matching denim work shirts. Their performance was a little bit of The Killers, a little bit of the Bee Gees and a whole lot of the quintet's own glowing energy. Lead singer Oliver Pierce tore up the stage in camo Crocs as the band reeled off songs from their latest single "Everything Always" to ones from deep in their catalog. 
"I remember when I first moved here, I came to [Record Store Day at The Groove] and I thought, 'By golly, I wanna play it,'" Pierce told the crowd. Though the number of live shows in Nashville for Record Store Day has dwindled a bit over the years, the ones that remain are doing their damnedest to make our diverse collection of music communities feel a bit more unified.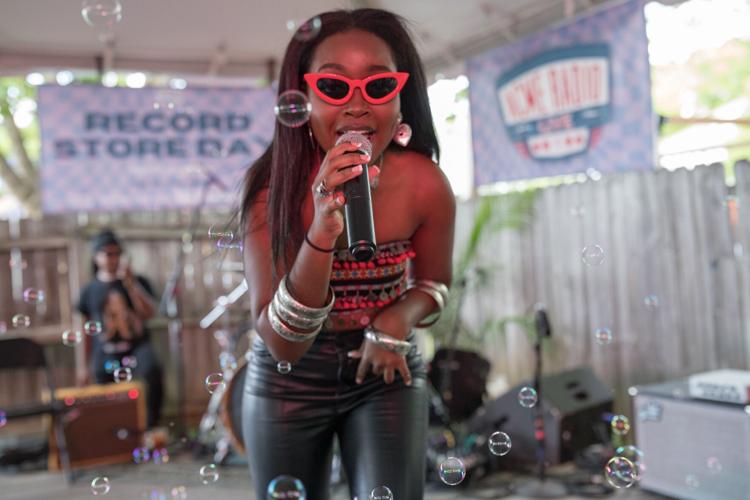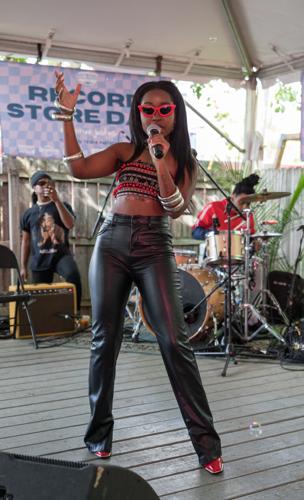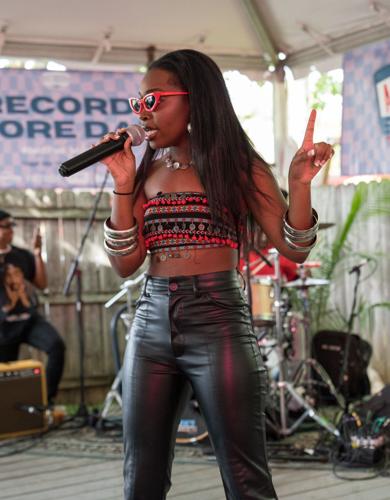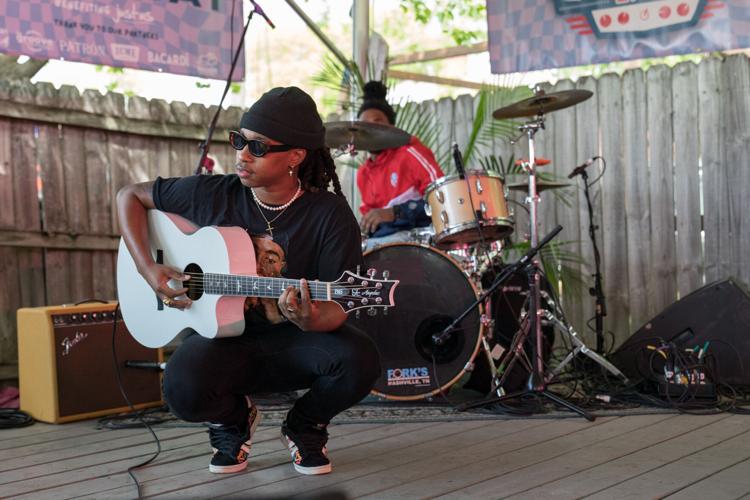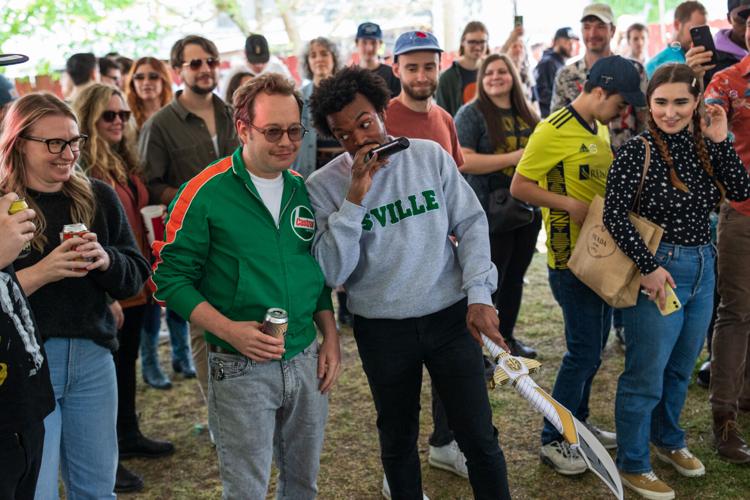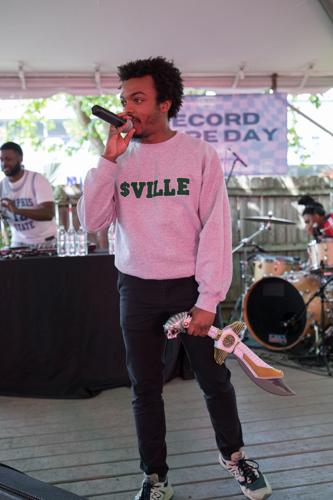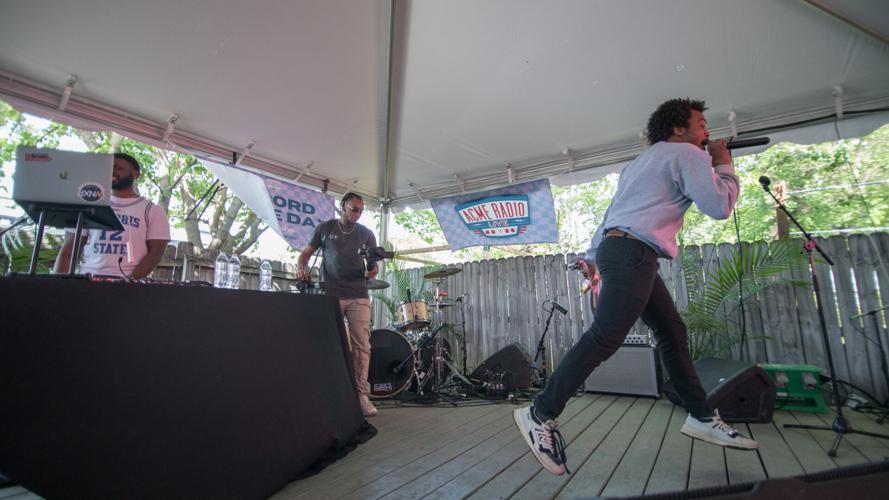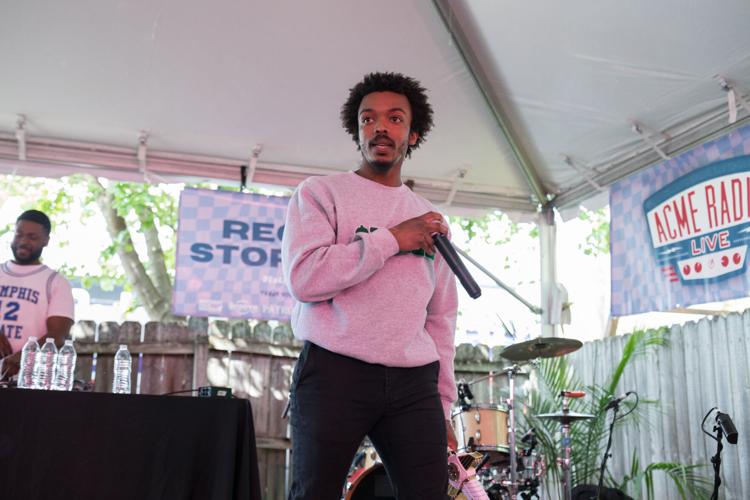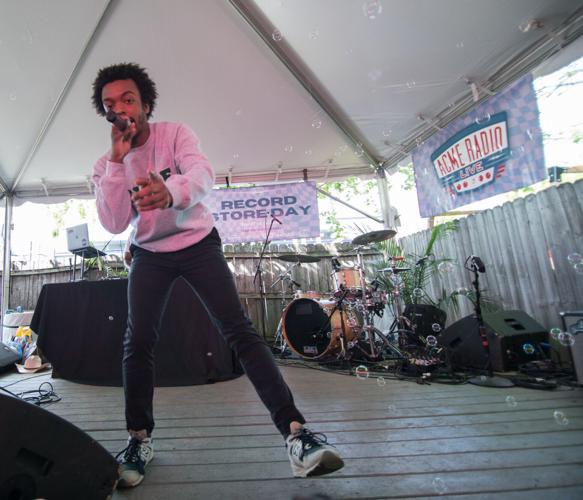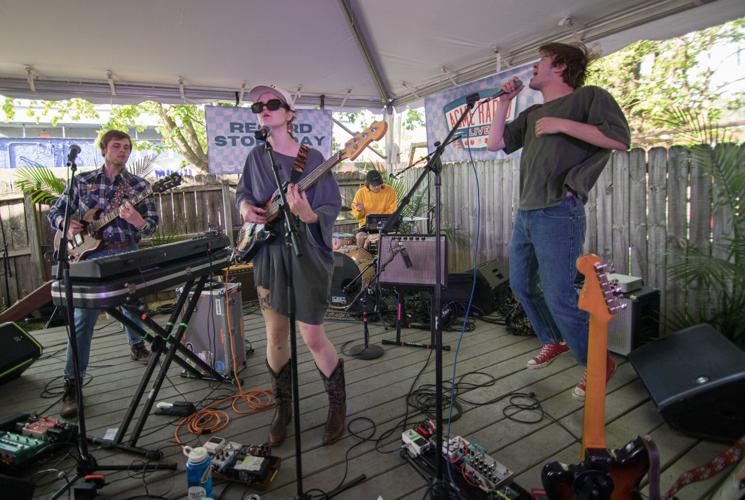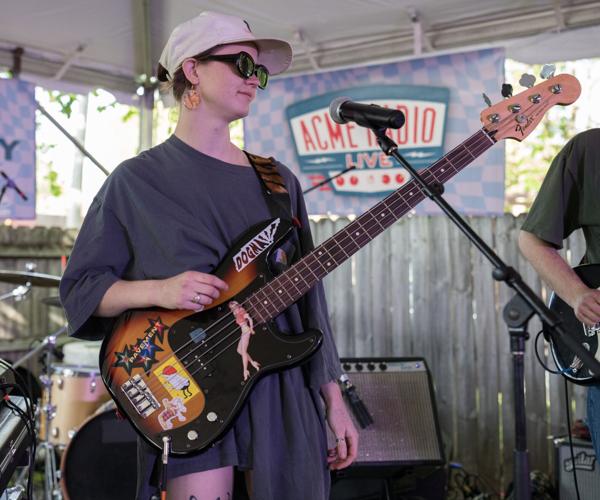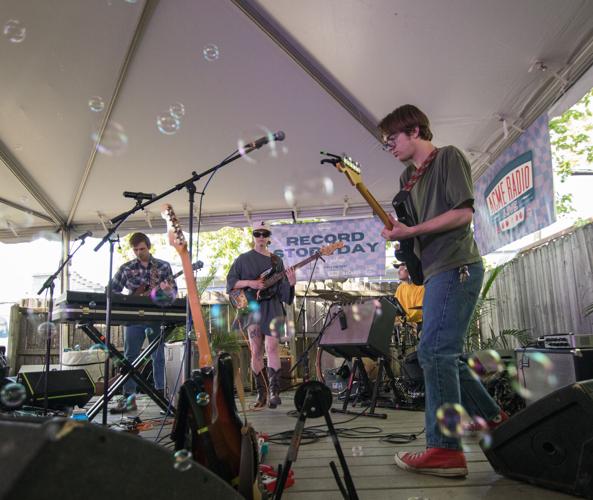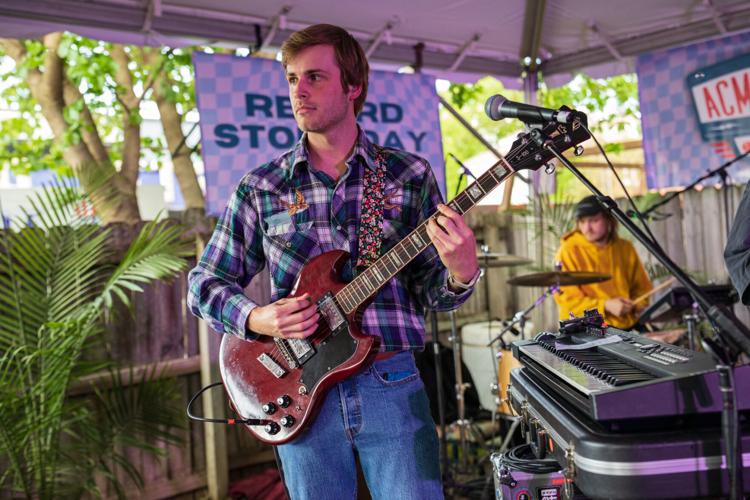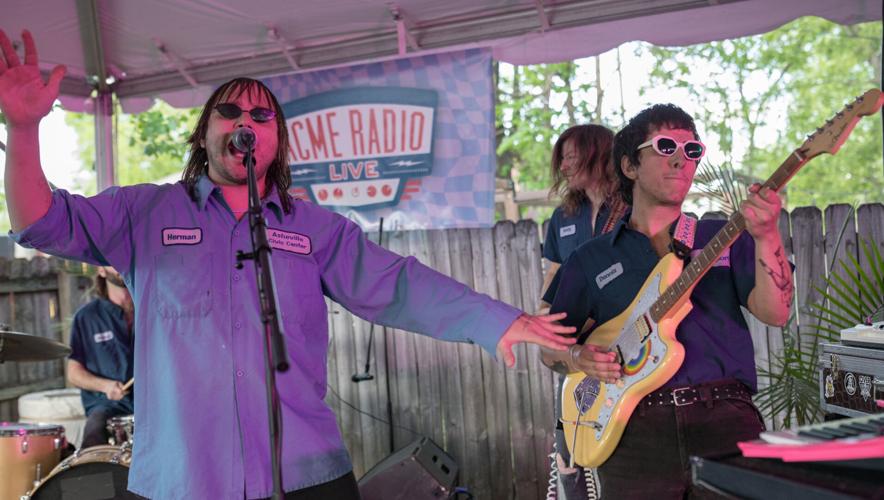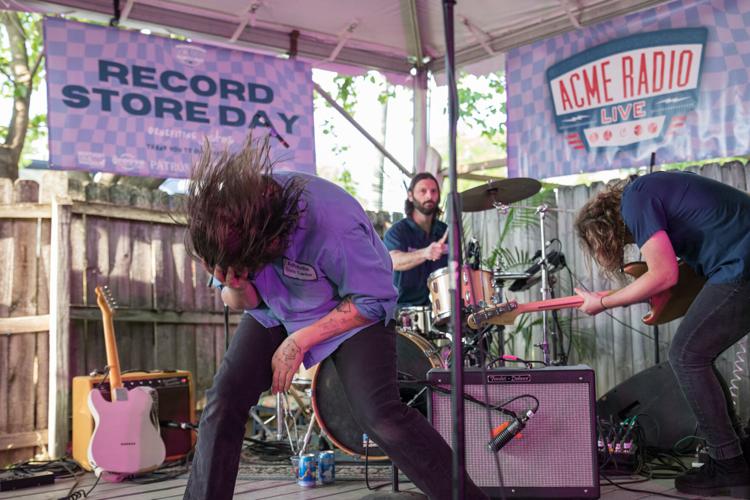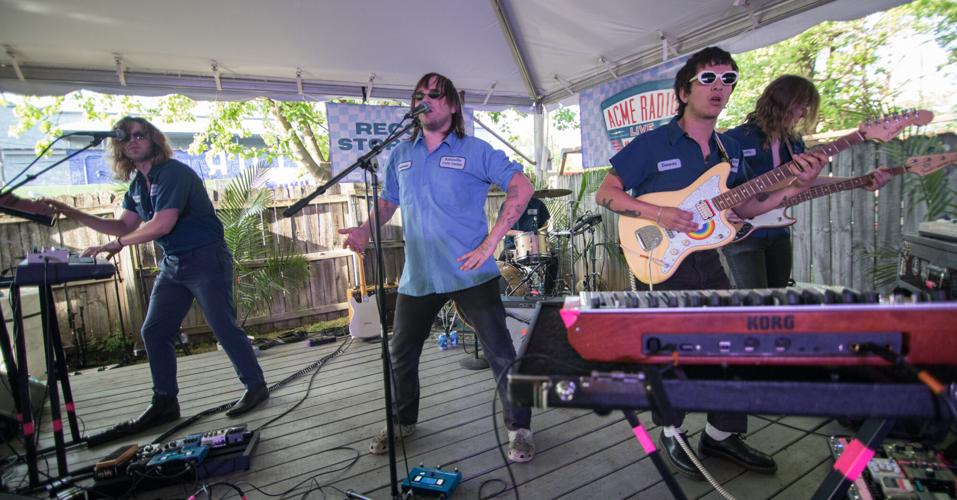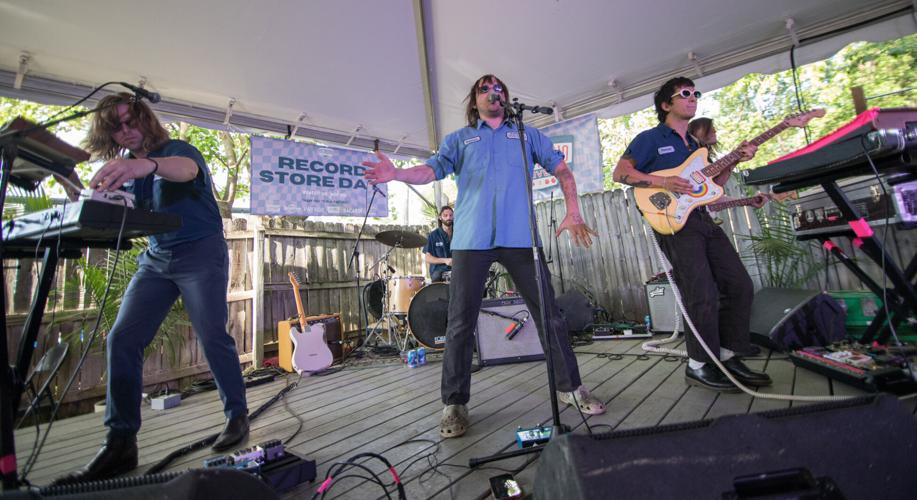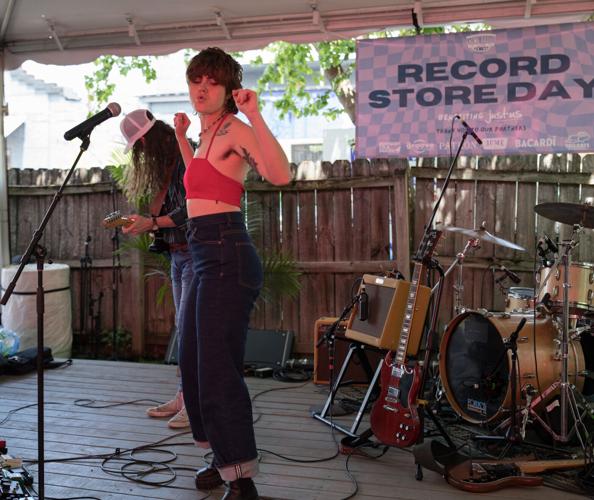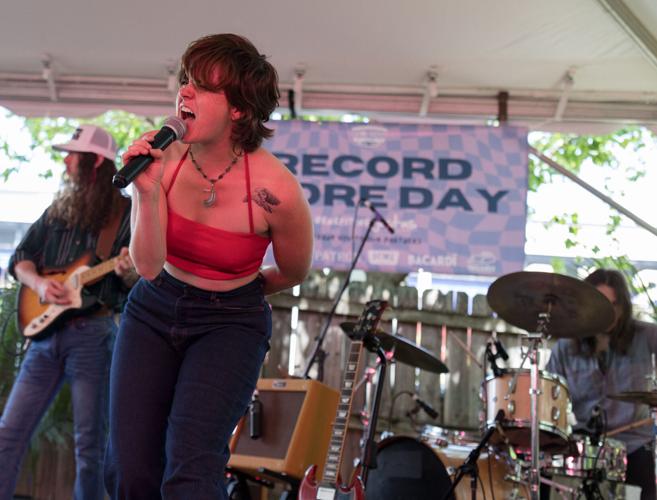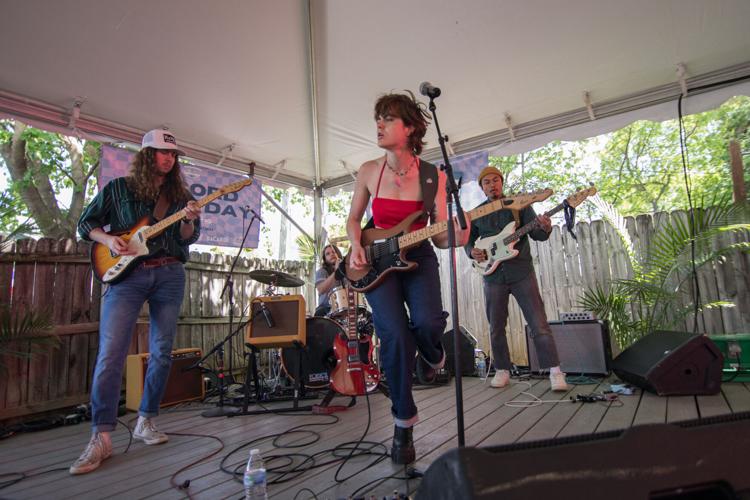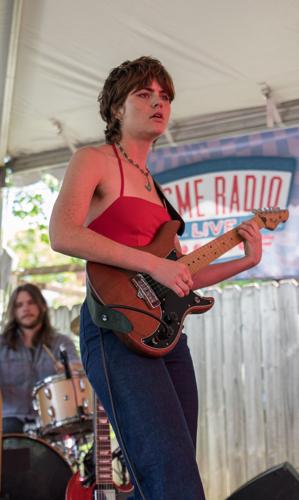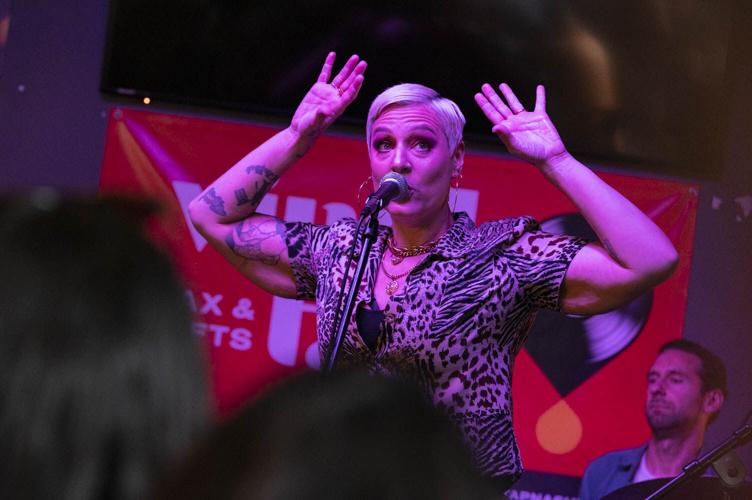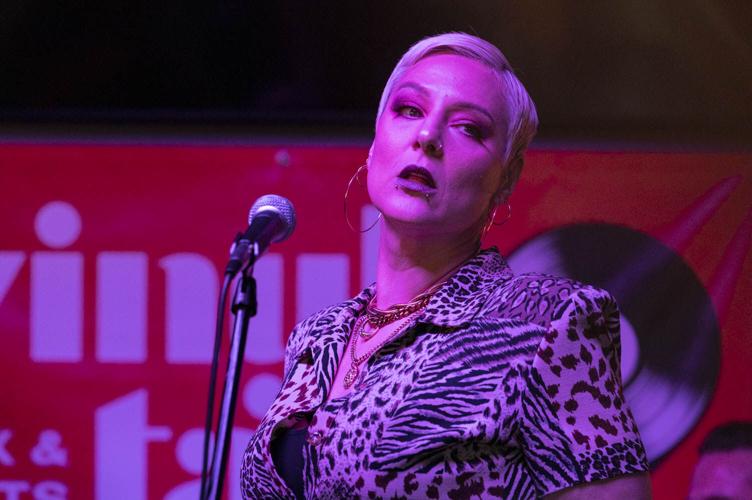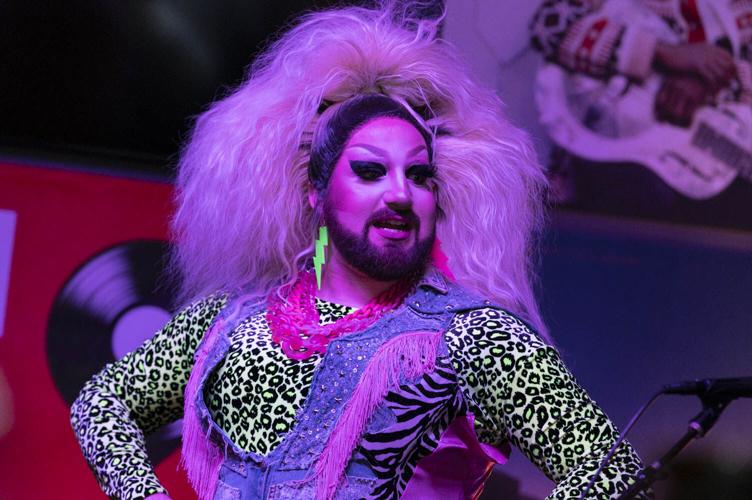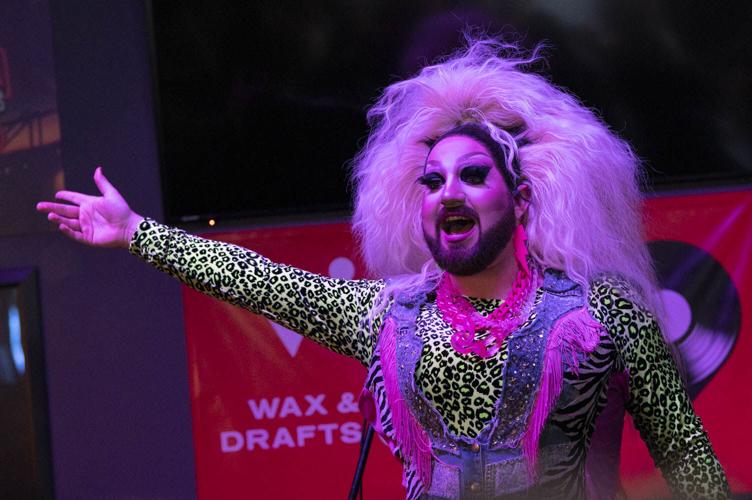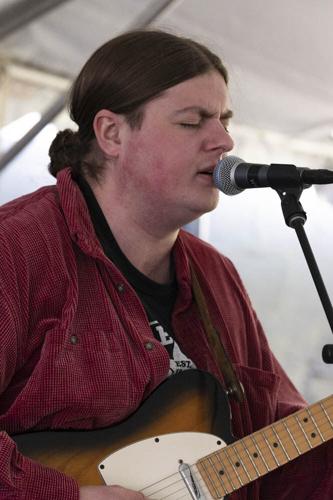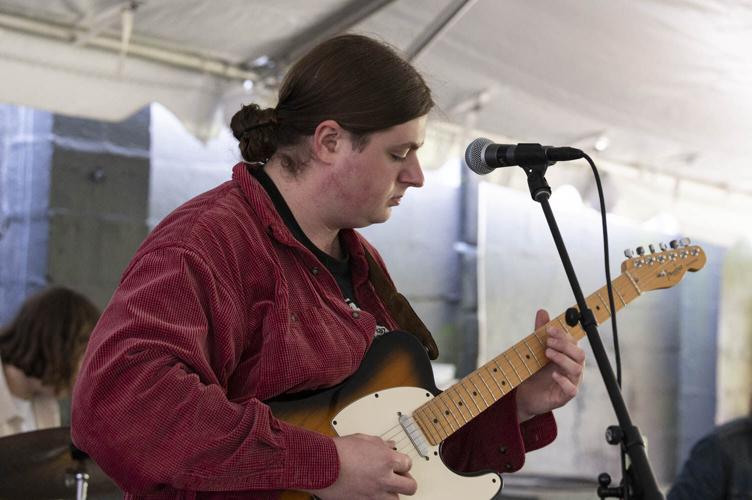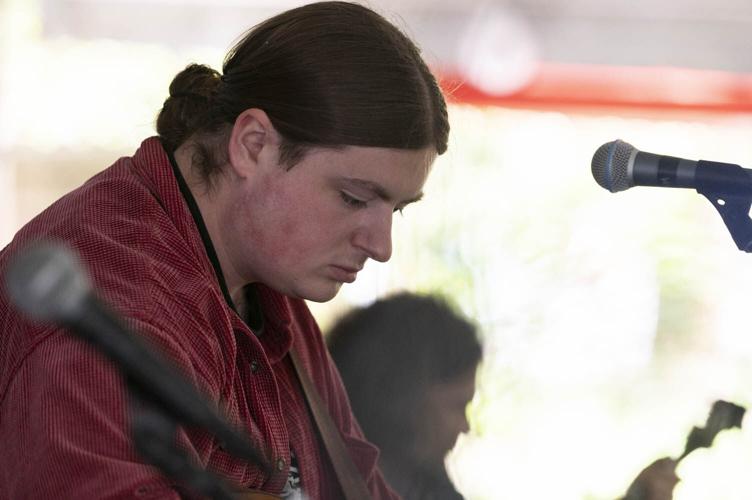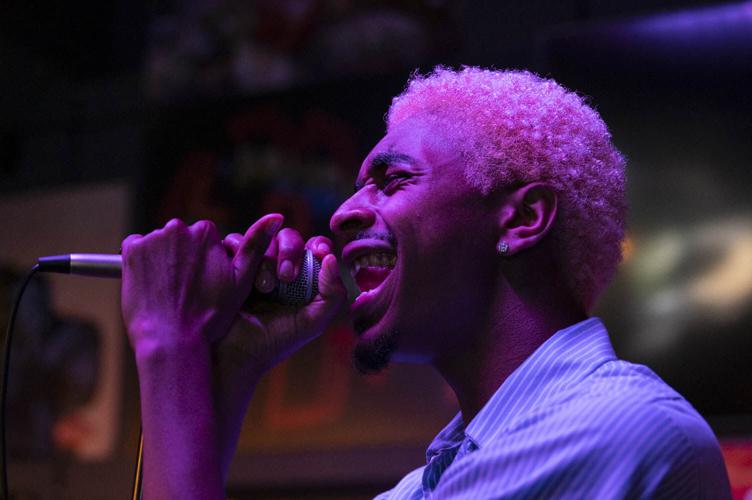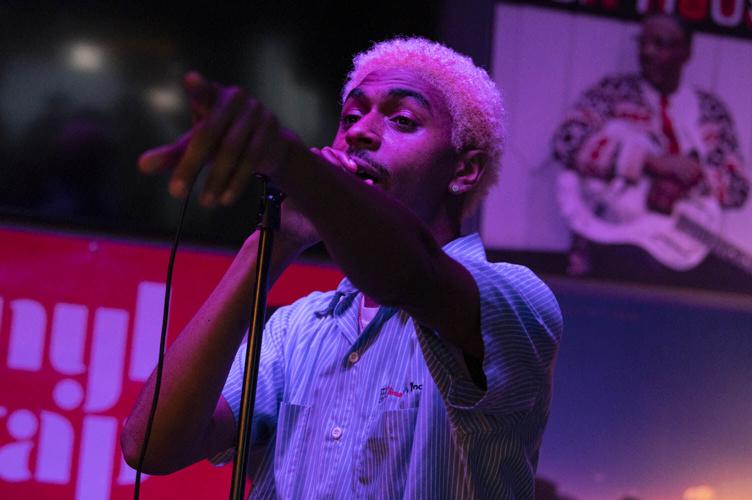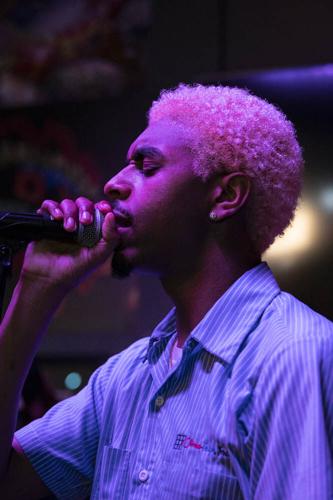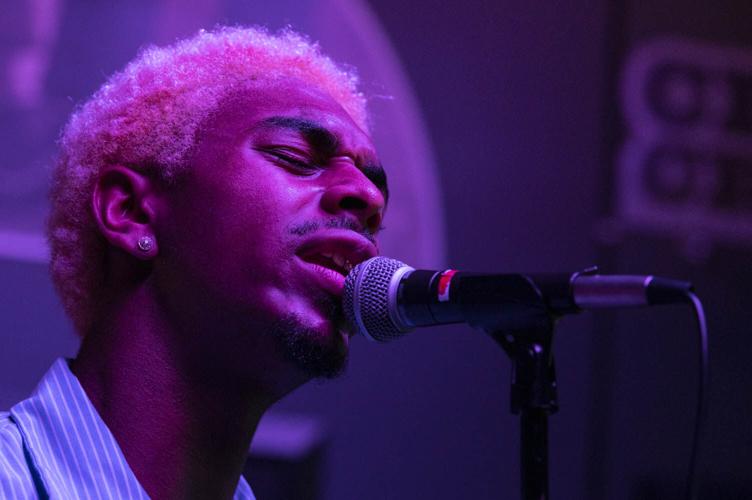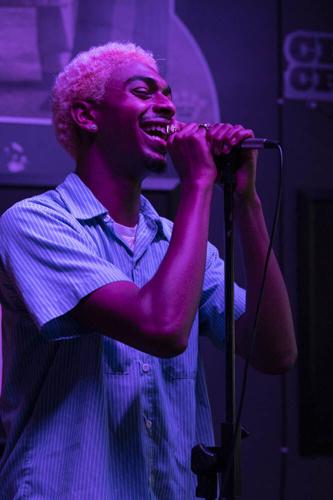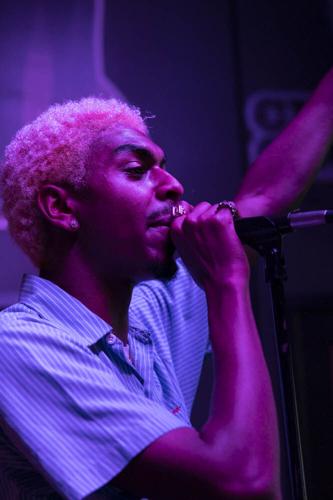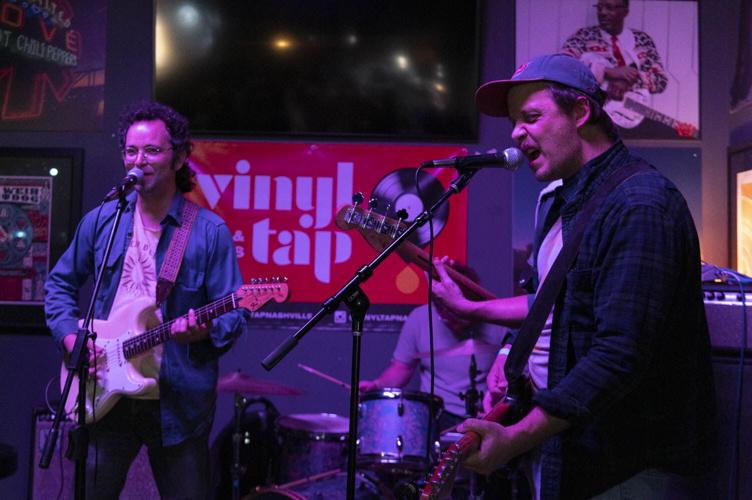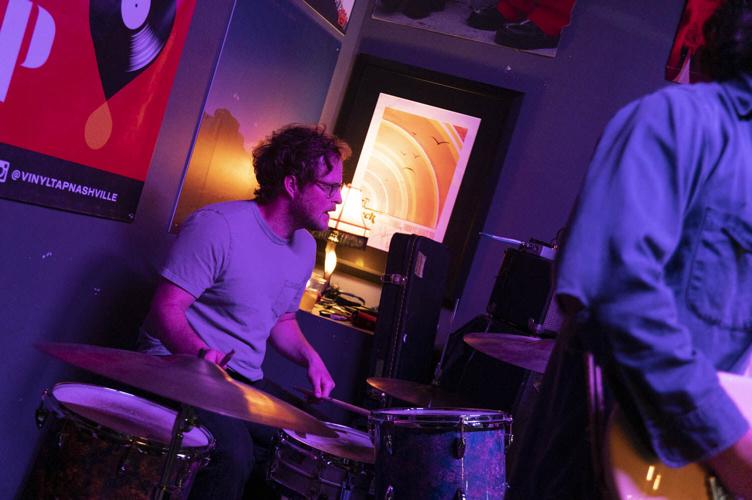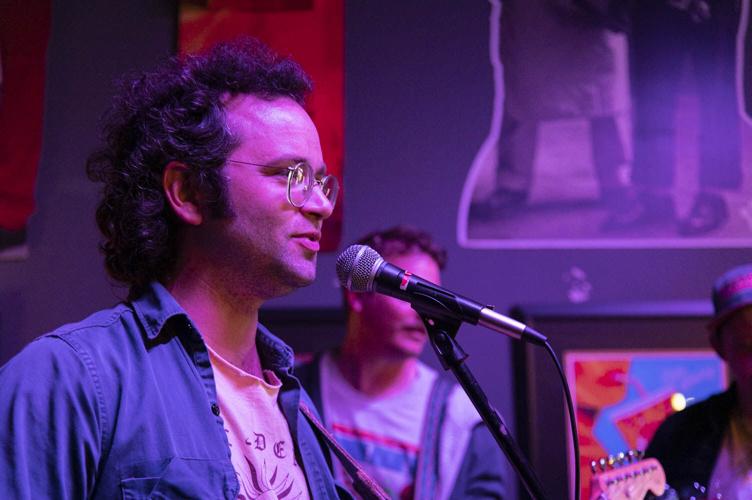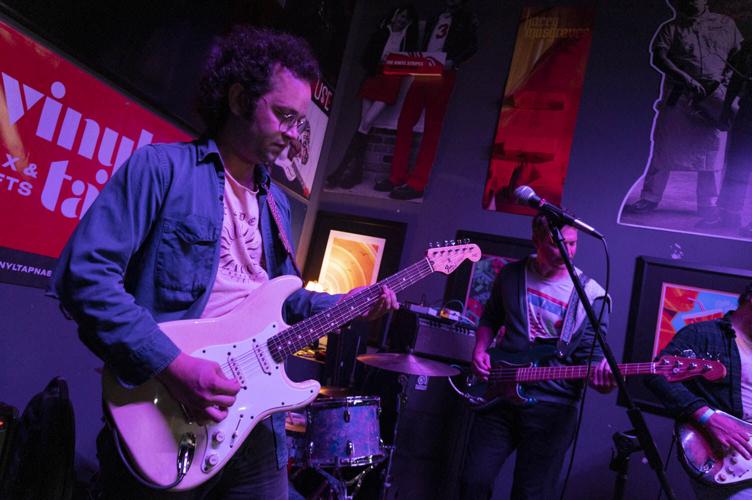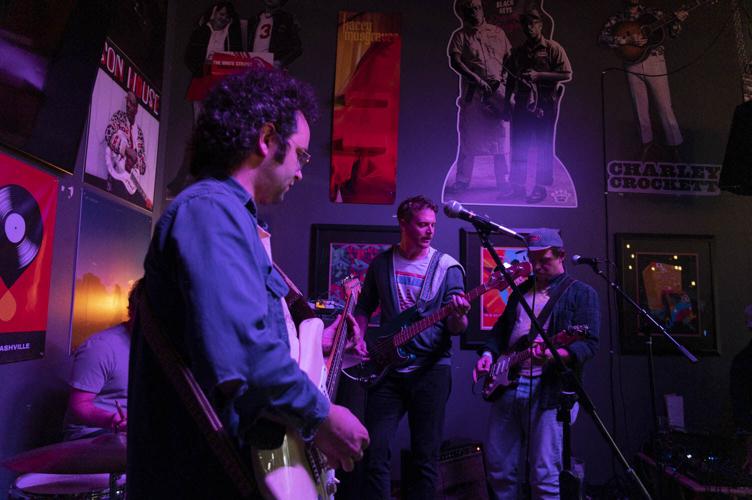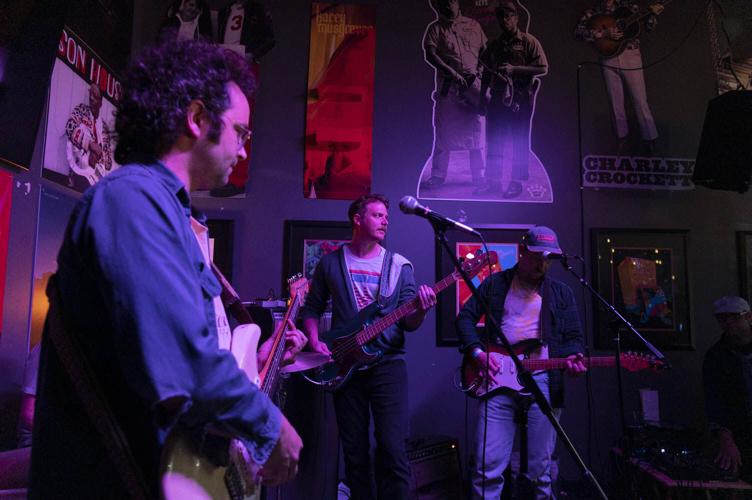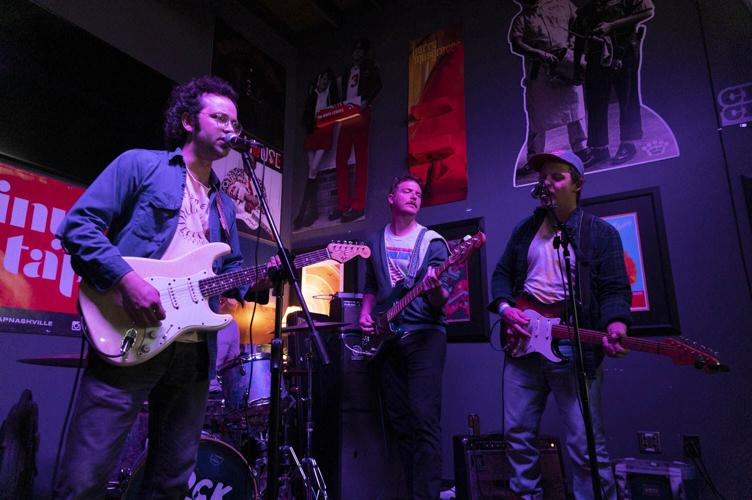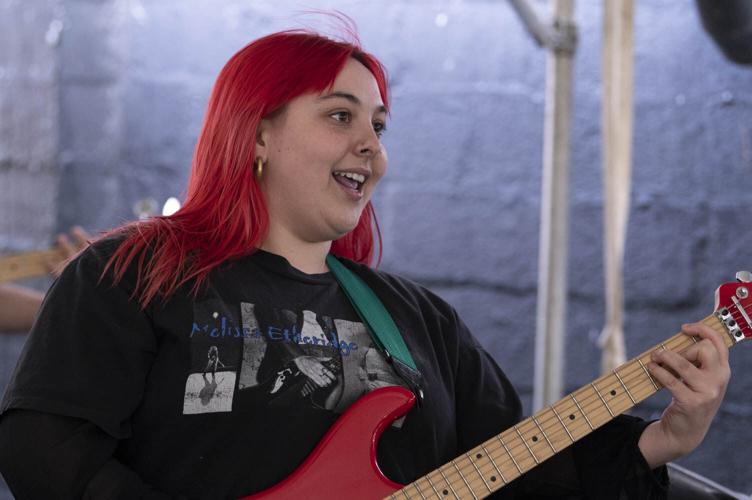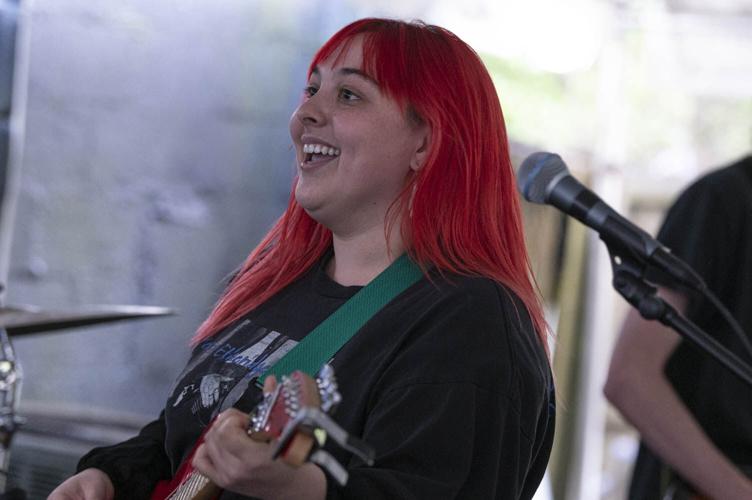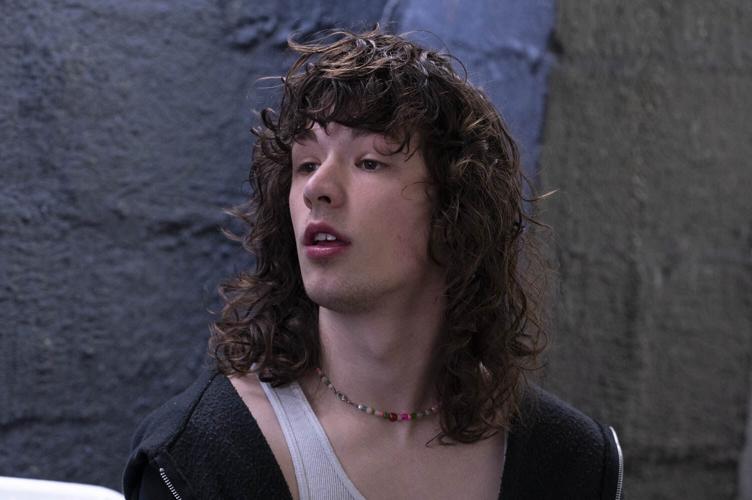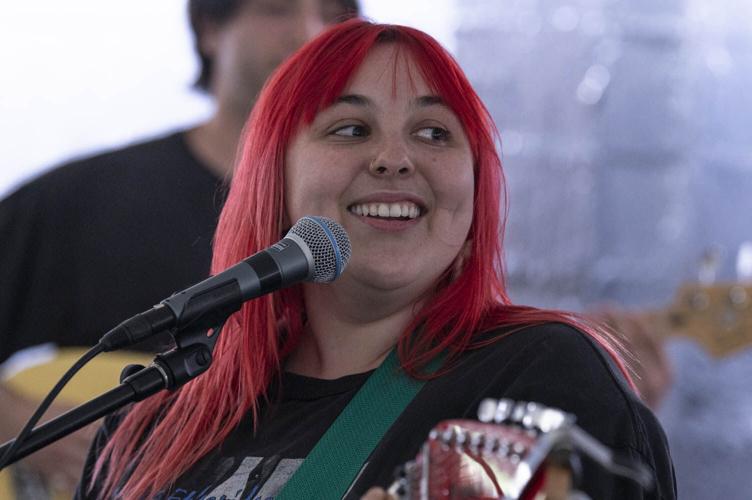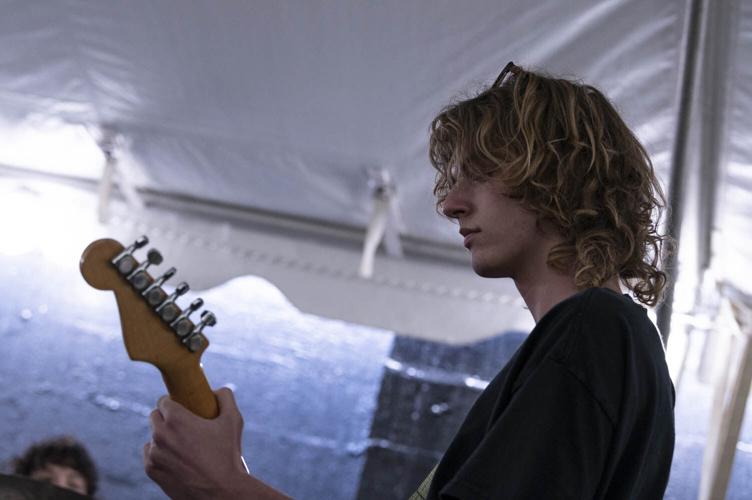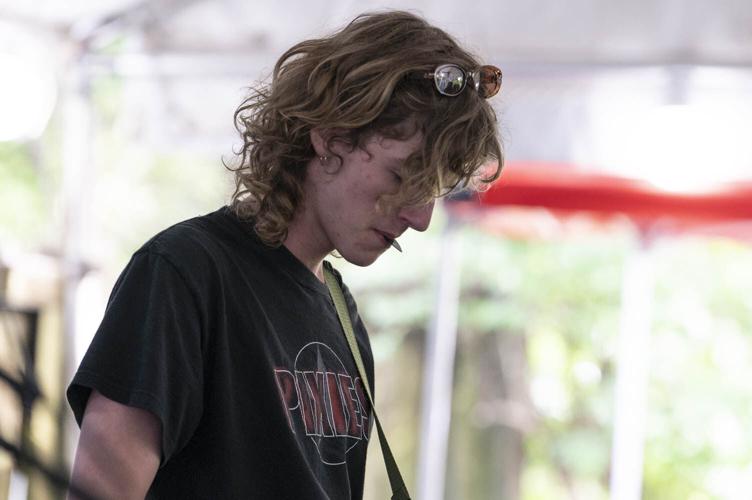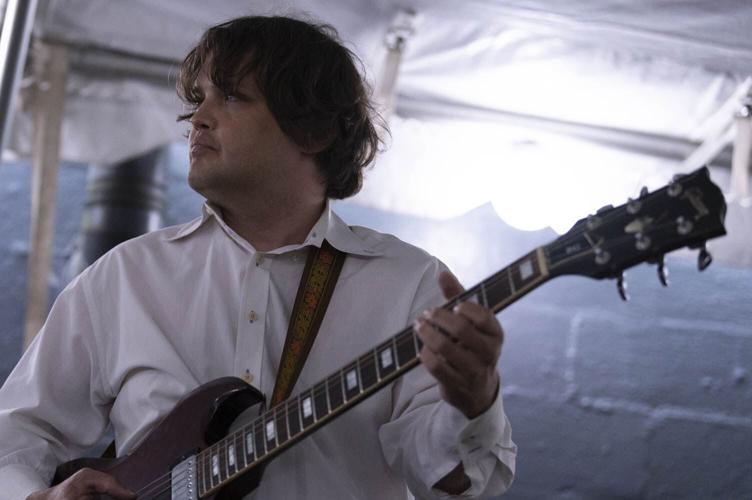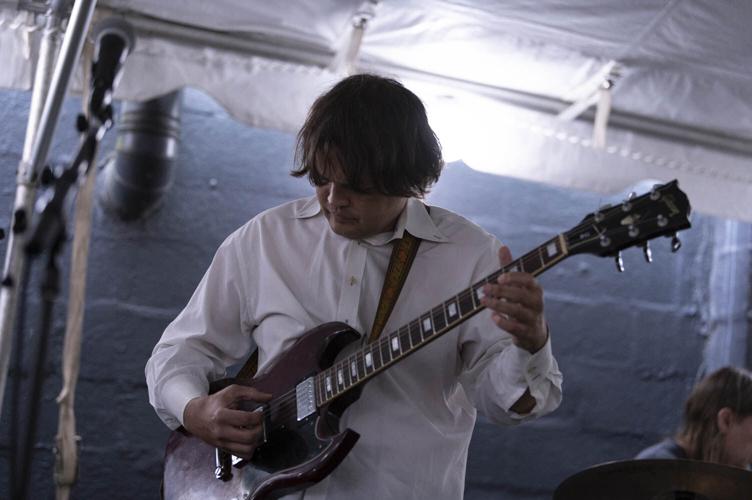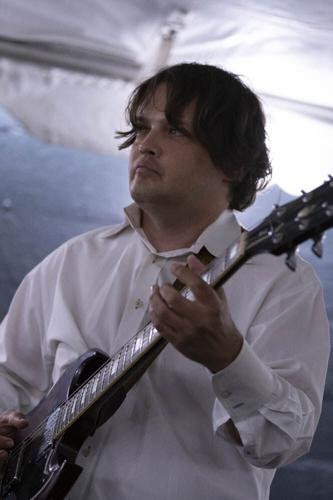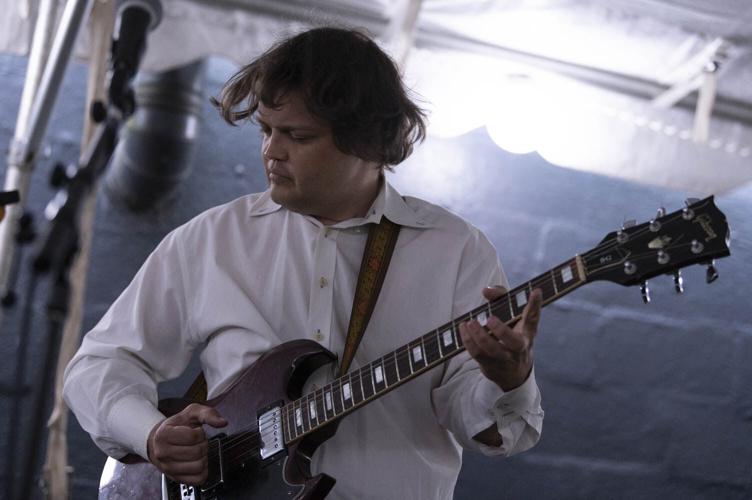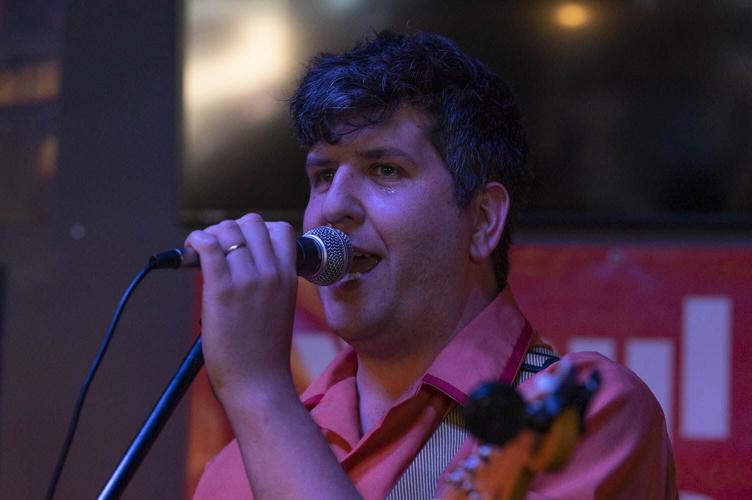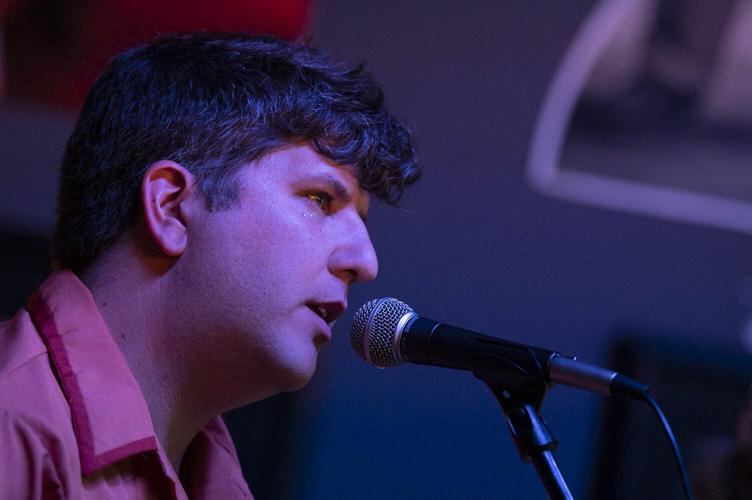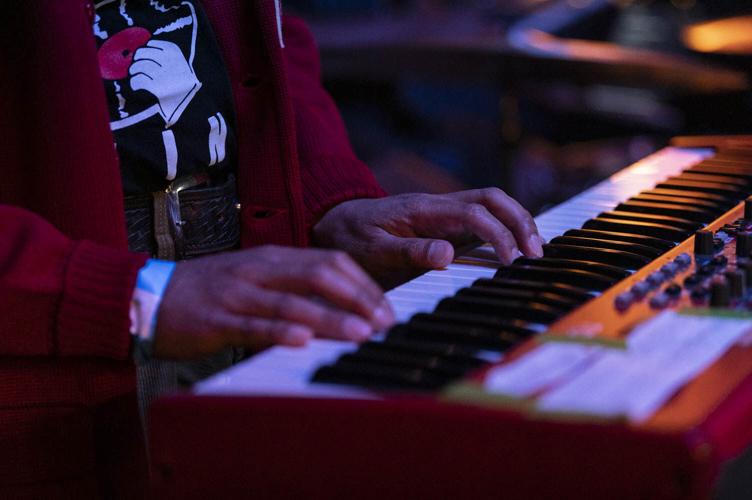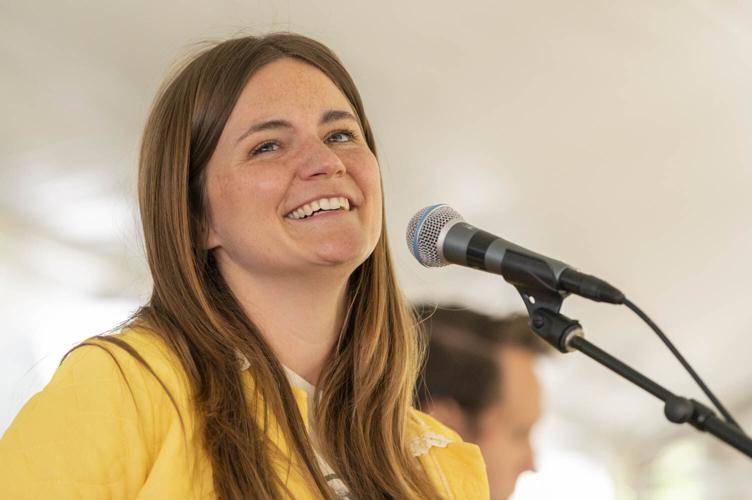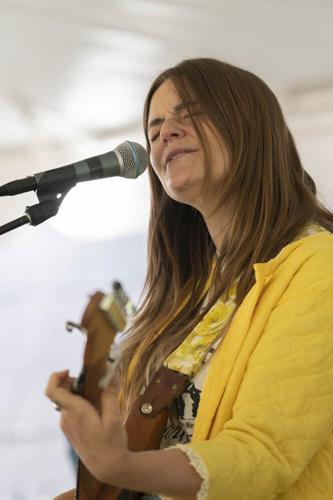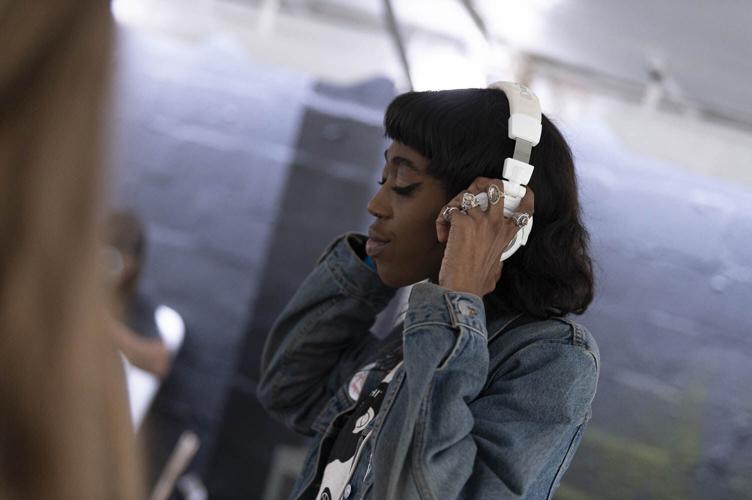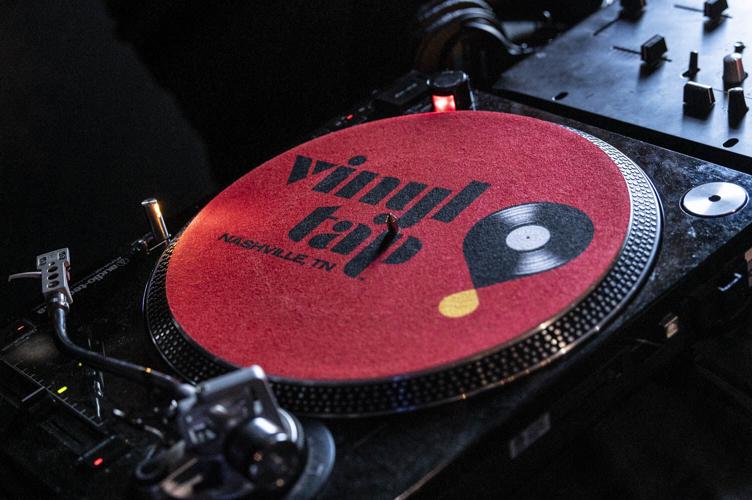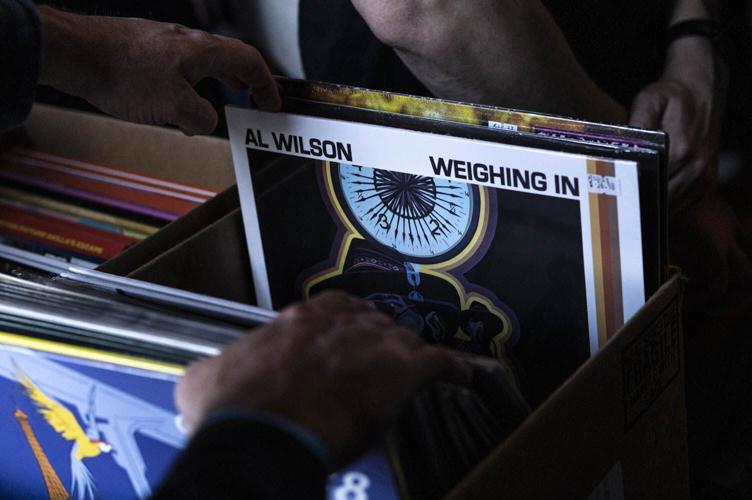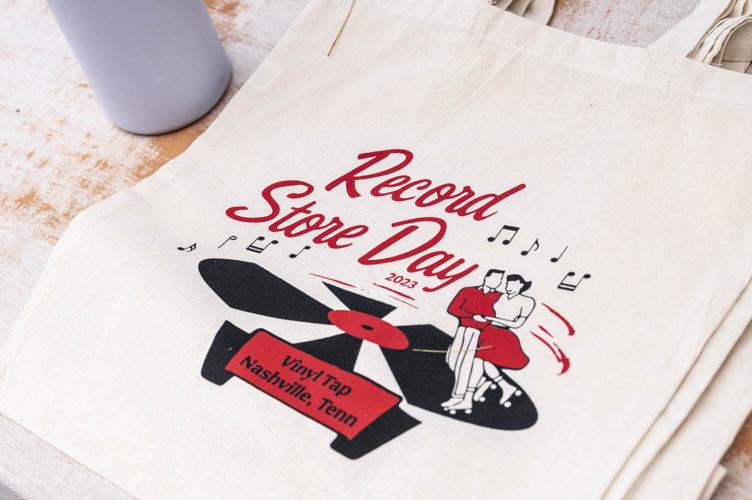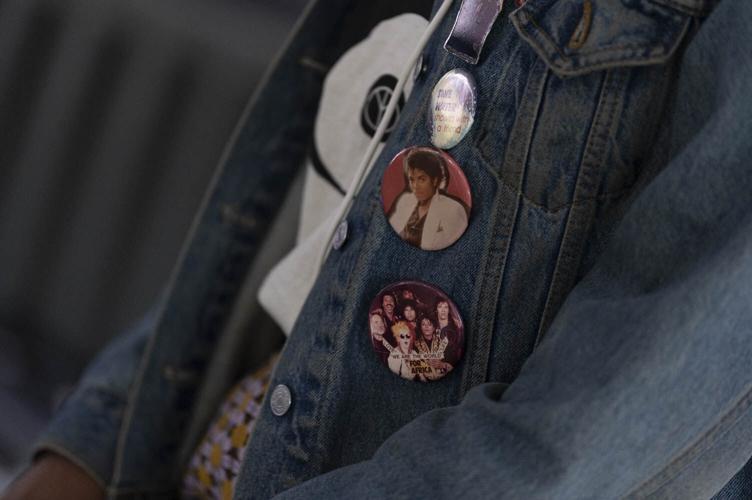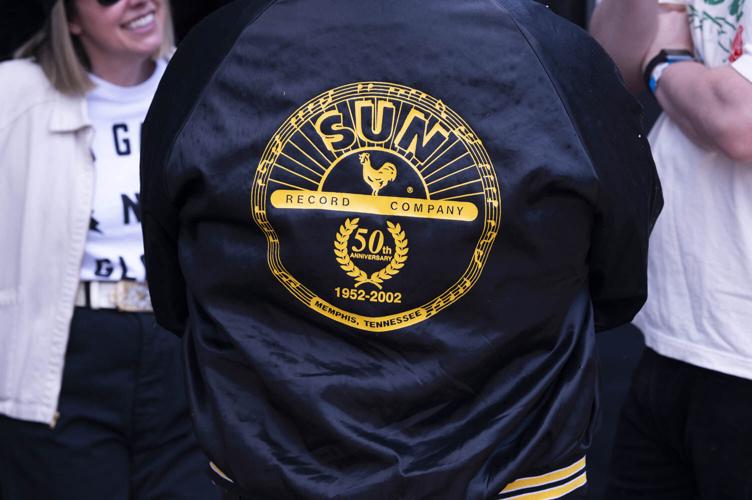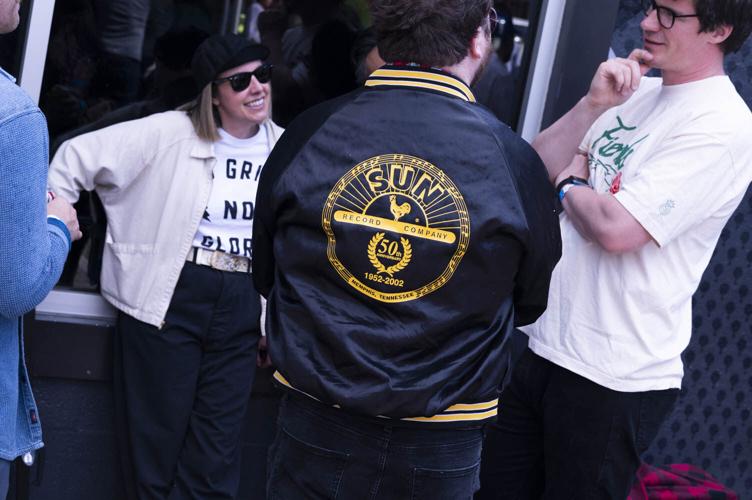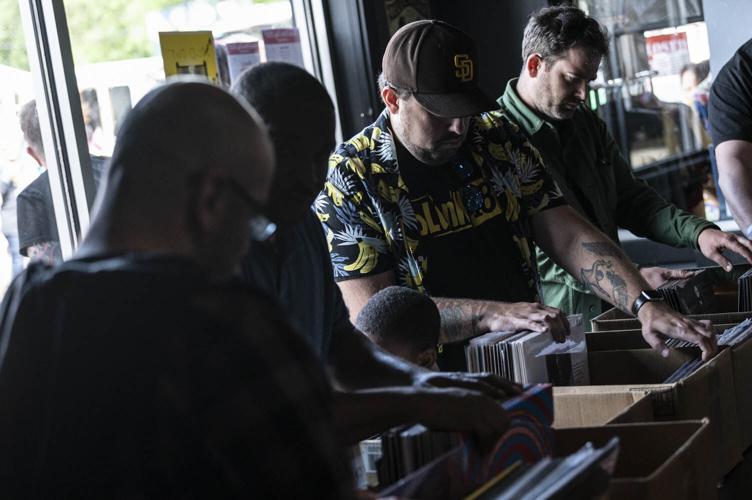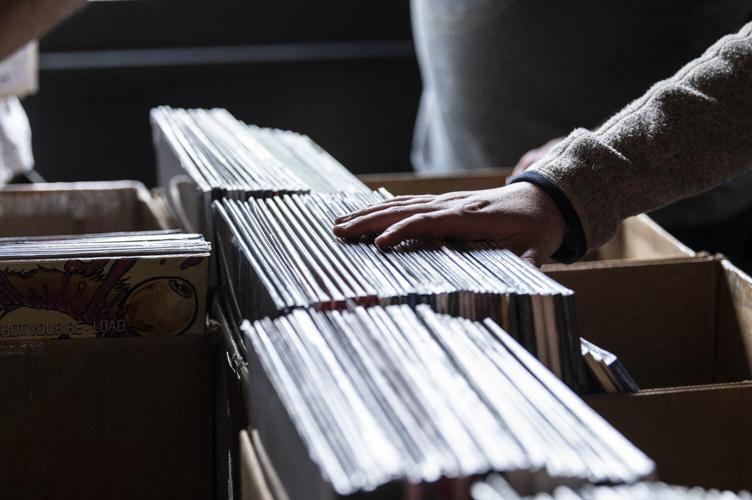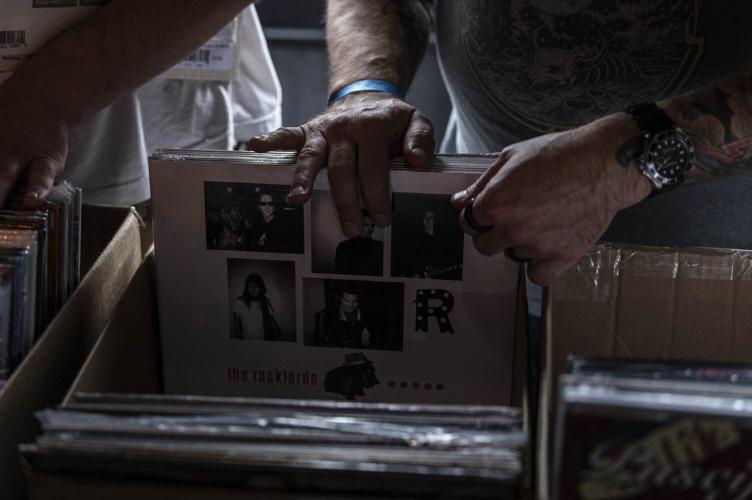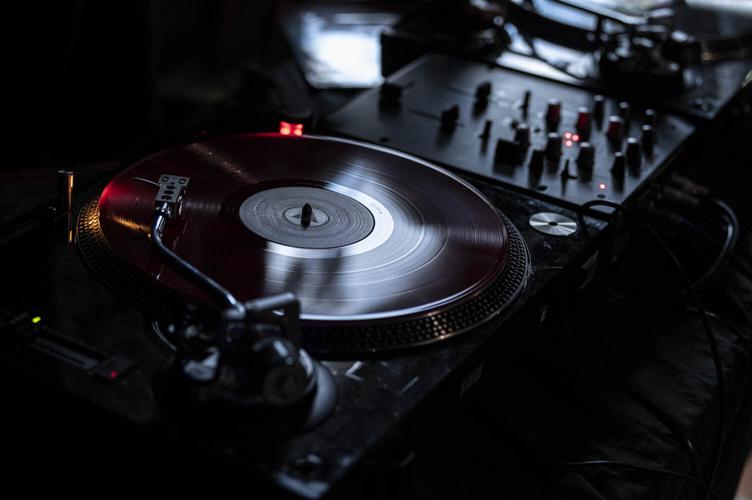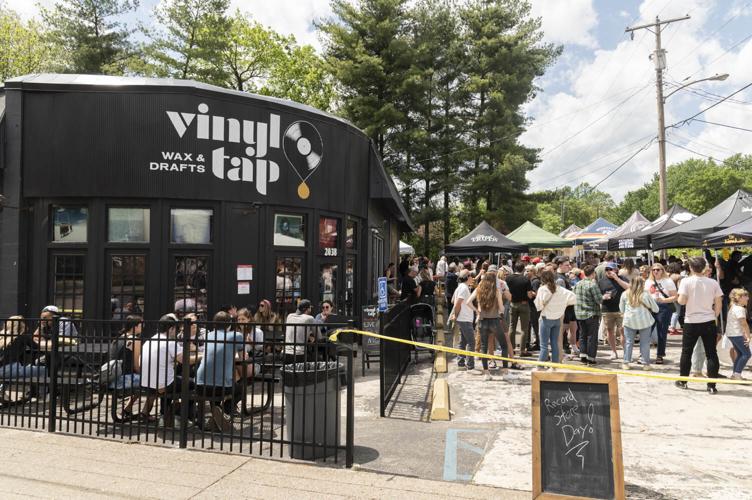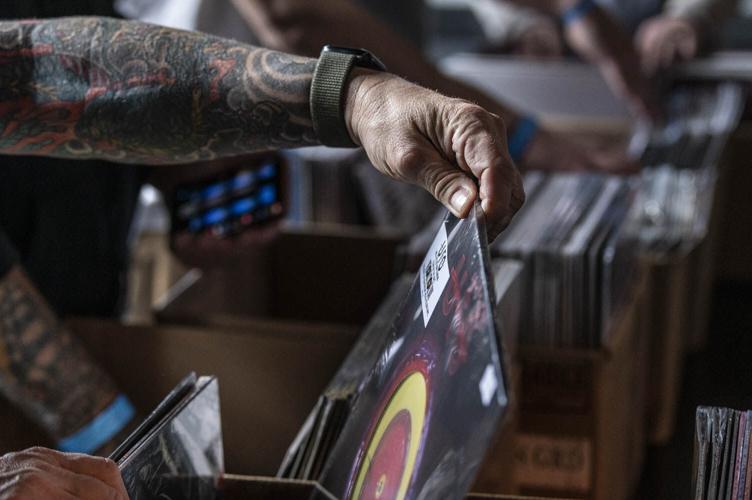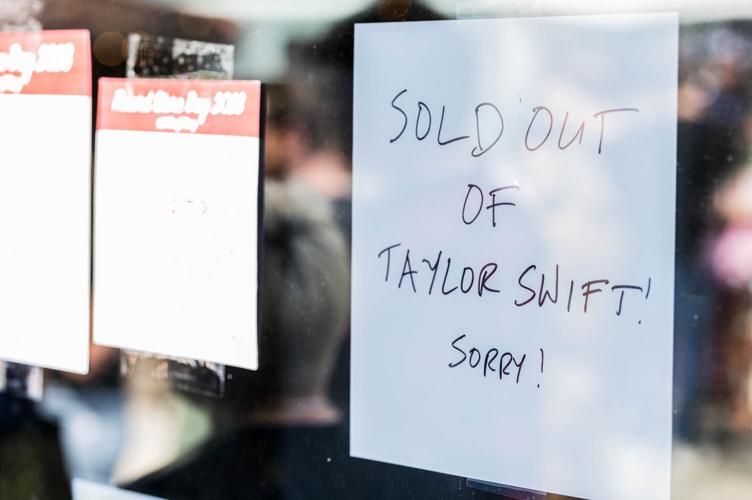 The Spin: Record Store Day 2023
Featuring Brian Brown, Jamiah, Jive Talk and more at The Groove, plus $avvy, Alanna Royale, Annie DiRusso and more at Vinyl Tap