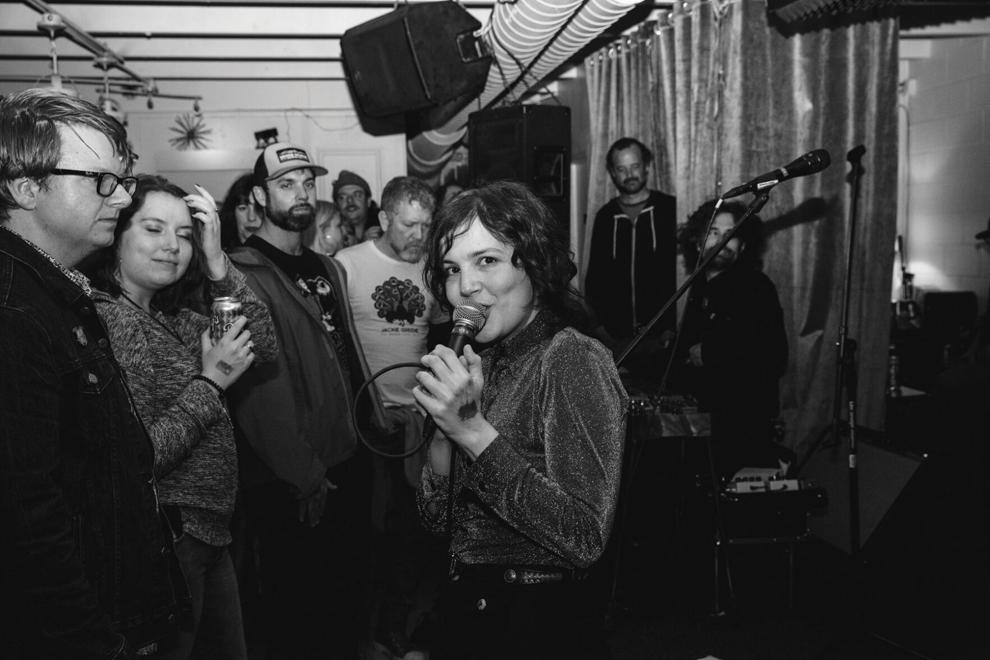 The pandemic added layers of unpredictability to everything, including the already difficult business of booking and promoting shows as an independent in Nashville. Musicians and fans were dismayed when both the three-venue Mercy Lounge complex and the historic Exit/In — two independent spots with long track records of striking the balance between keeping the lights on and serving the music community — went dark in 2022 amid conflicts with new landlords. Both sites are set to reopen as music venues under new management in 2023. The Metro Council approved funding for a study of the needs of indie venues that has not yet been completed. Meanwhile, indie promoters and venue bookers across town have been working hard to offer programming that serves all kinds of community needs. While there's plenty of healthy concern, several representatives of smaller venues are looking confidently at the challenges of 2023.
"We're all kind of in this understanding that this space is for experimenting or exploring or discovering — we're not just trying to fill a room because we have to sell tickets," says Caroline Bowman. She has booked the rotating cast of musicians, DJs and other events at Vinyl Tap since 2016, when owner Todd Hedrick opened the combination bar, record store and performance space in the former home of East Side mainstay The Family Wash. "I don't have to book something I don't like or believe in. There's no pressure to do that, luckily. I think small spaces are really important for that kind of thing."
This kind of agility allows Vinyl Tap to be an incubator for events like the Dare to Fail short-film showcase, which graduated to a bigger venue in less than a year. There aren't layers of decision makers to consult, so Bowman can quickly make calls like turning The Spiral Groove's hip-hop party into a monthly event. One struggle is that the business is a neighborhood bar that's also a record store, so it can't charge a cover for shows; though the guarantees are not as much as Bowman would like, performers do always get paid. She stresses that she wants to hear from community groups that need a way to raise money, because Vinyl Tap can accommodate fundraising DJ nights with little fuss.
"It's not even a competitive market so much as it is a completely closed-door market," says Olivia Scibelli, co-owner of all-ages venue and community space Drkmttr. "You can't find a building in Nashville to rent … that makes sense for many businesses. And you'll see a decline in small business resulting from that. And I feel like venues are obviously really high-risk because it's a low-income situation."
In 2019, Drkmttr moved into what hopefully will be its permanent location at 1111 Dickerson Pike. The building was purchased by a consortium of folks who helped make Lucy's Record Shop a vital place for youth arts culture in Nashville in the 1990s, and their goal has been to keep Drkmttr in place. The business owners have taken advantage of that security by responding to community needs — during COVID lockdown, Drkmttr housed the Nashville Free Store — as well as making the space welcoming for everyone, performers included. Looking ahead, Scibelli says she and the other co-owners have started the process of becoming a federally recognized 501(c)(3) nonprofit organization, which will open up a vast array of grant programs that can help them seize growth opportunities.
Scibelli also notes appreciatively that places like The Blue Room, the music venue at the Nashville headquarters of Jack White's Third Man Records, have been expanding their all-ages offerings. Megan Loveless is a co-founder of DIY show promoter and label To-Go Records and the Nashville Show To-Go Menu, as well as The Blue Room's talent buyer and promoter. Since 2021, the space has opened as a bar on off-nights, and Loveless has programmed local musicians, trivia events and much more during those hours. Though it's still a high-end venue for culturally significant touring artists — like Zambian psych heroes W.I.T.C.H.'s October 2022 stop and the upcoming March 1 visit from Brazilian Tropicália heroes Os Mutantes — the additions to the calendar have made it feel more like a neighborhood hangout.
"It's more and more expensive to put on shows ... trying to balance that out and still keep the venue running and still paying bands well, and trying to book more local acts and smaller bands and try to cultivate the scene a bit more," says Loveless, pointing out the post-lockdown inflation that's affecting many, many businesses. "With a lot of the spaces closing like Mercy and Exit/In, it feels like we have a duty to take on more of those local shows."
The past few years have been even harder than usual for indie promoters and bookers. While it doesn't look like it will get any easier anytime soon, Loveless hopes more young showgoers will develop an interest.
"I'm just putting it out there that I hope more people get inspired to do those types of things," she says, "because they are so important for the music scene here."
From the mayoral race to independent local venues, potential development of the East Bank, TennCare coverage and more, here are eight stories to keep an eye on this year