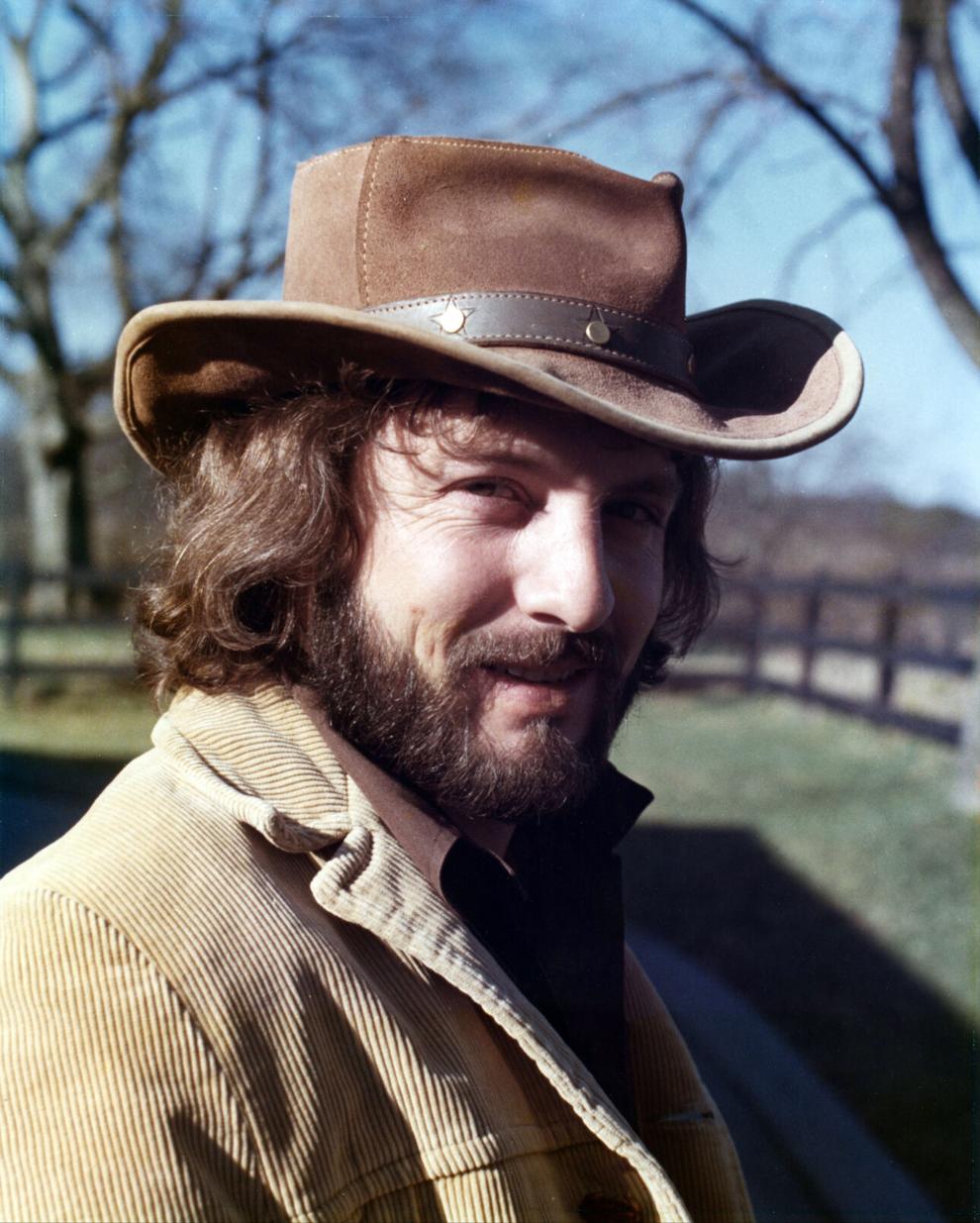 Longtime Scene readers might be familiar with Loney John Hutchins, a music-scene booster, singer-songwriter and head of indie label Cleft Music. If you've ever corresponded with him professionally or on social media, you'll notice that he uses his full name. Part of the reason why is that his father, Loney Fred Hutchins, shares most of his name. And though you might not have heard a lot of his work or seen the elder Hutchins playing around town much in the past couple of decades, he is a fascinating musician.
He's an exceptional songwriter with a fine, gentle voice who made his way to Nashville via a circuitous route from Appalachia and spent much of the 1970s working in a variety of capacities for Johnny Cash and his label, House of Cash. In addition to writing some songs of his own — one of which, "J.E.S.U.S.," Cash cut himself — Hutchins' duties included singing on demo recordings. These were used to pitch songs written by signees to Cash's publishing company to Music Row producers, who were working on records with Cash's contemporaries like Kris Kristofferson and Waylon Jennings. Cash would also listen to the demos as he made decisions about what to record himself. Hutchins sang on demos that weren't for House of Cash writers as well.
Some of the recordings were simple acoustic-guitar-and-vocal affairs, while many were fully produced recordings with bands made up of top session players. After they served their purpose, these reels of tape wound up in an archive that Hutchins maintained — hours upon hours of material that hasn't been heard in decades. However, Hutchinses Sr. and Jr. (with help from others) have been at work on a project that will soon yield Buried Loot: Demos From the House of Cash and Outlaw Era '73-'78, a double LP of choice cuts with the elder Hutchins singing lead.
Today, we're very pleased to premiere one of those tracks. Above, take a listen to "Stoney Creek," a song written by the great Hazel Smith. Smith, who died in 2018, was a superlative songwriter, though she's better known as the music journalist who coined the term "outlaw country" for the highly influential singer-songwriter focused vein of country music that gained steam in the '70s. As Hutchins Sr. explains in a note shared with the Scene, Smith wrote the lyrics to "Stoney Creek," which like John Prine's "Paradise" describes the lasting damage done when corporate behemoths are allowed to operate in rural areas with little or no restrictions. Smith credited her son Billy with the melody, and Chuck Bragg, the son of House of Cash's engineer Charlie Bragg, recorded the demo.
"Early on, while working for House of Cash, I had gone to visit Waylon at the Glaser Bros. offices on Music Row," Hutchins recalls. "He was out that day. But Hazel Smith was there, click-clacking away on that typewriter she was constantly driving. She was also a 'hillbilly' and we immediately hit it off. I visited her nearly every week as I would come down to the row from Hendersonville.
"Though most people knew Hazel as a music journalist, I was familiar with her songwriting, and 'Stoney Creek' spoke to me, as it very nearly mirrored my own life and experience with how strip mining affected Appalachian communities. When I began demoing my songs at House of Cash, I made sure to include it."
Give the track a spin above and find it on your favorite streaming service as well. The record is out Dec. 10, and you can preorder the 180-gram vinyl pressing now via Rough Trade. You can keep an eye on Hutchins' Twitter and Facebook for updates on the release, and see him in person at The 5 Spot on Saturday, Nov. 27; advance tickets are $20. It's a dual record release party, and it'll be filmed: Hutchins and his band will be playing with Caitlin Rose, who's playing her first show in town in several years in celebration of the 10th anniversary edition of her debut Own Side Now.