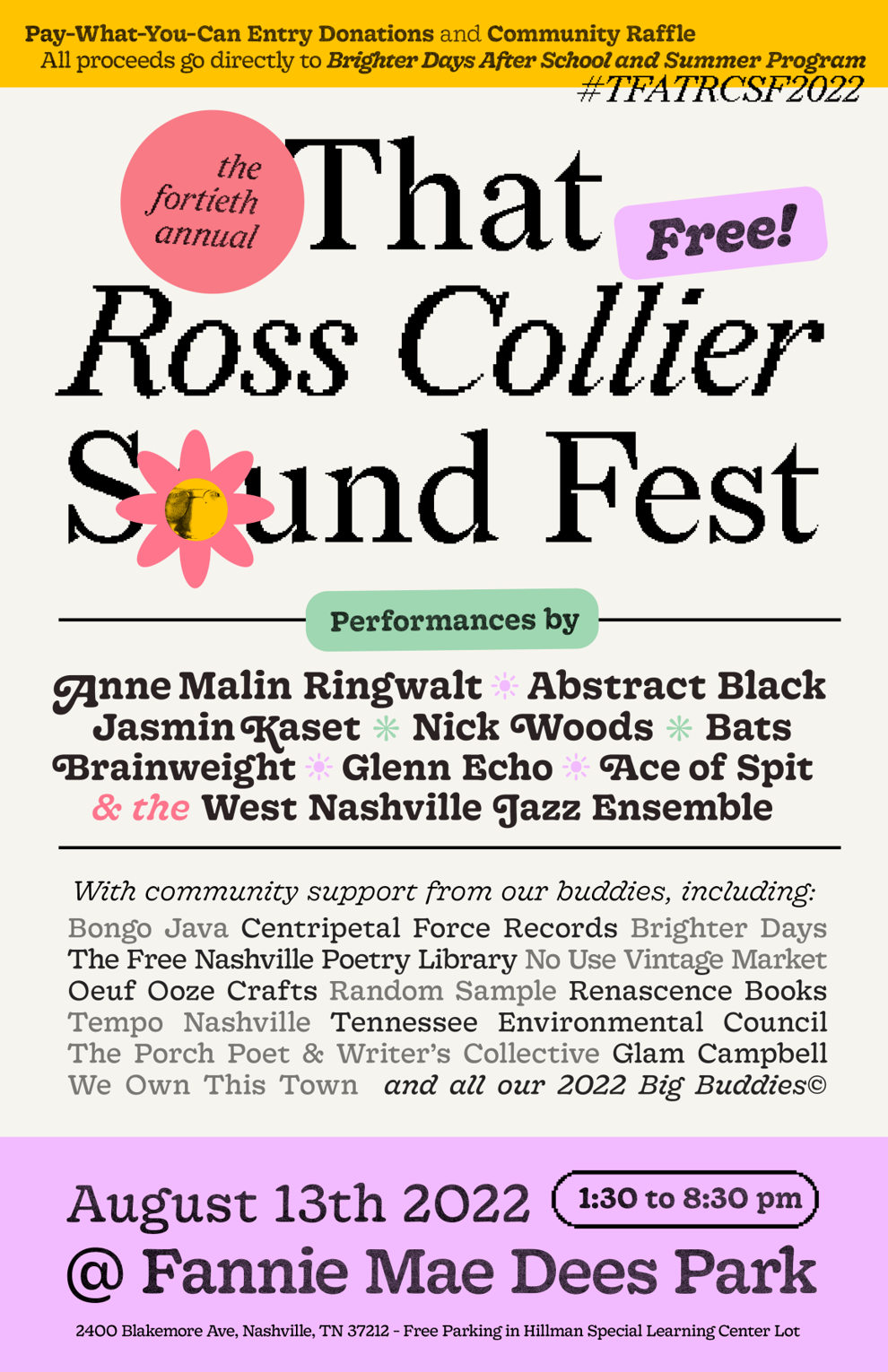 A single person certainly doesn't make a city's music scene, or its collection thereof. But it's crucial to have folks involved who embody the do-it-together spirit that makes music communities such an important part of a place's cultural fabric. 
In Nashville, one such individual is Ross Collier, a musician, producer, audio engineer — whose jobs include front-of-house sound for stellar songsmith Allison Russell — Omnichord repair specialist and general scene booster. He's hosted a more-or-less annual get-together called That Ross Collier Sound Fest for several years (not 40 as the flyer for this year's event playfully implies). Because of a proliferation of responsibilities — and since the self-effacing gag of touting "That Ross Collier Sound" has run its course — he's decided to put the fest to rest, in its current form at least.
But he's not letting it go without one last big shindig. From 1:30 to 8:30 p.m. on Saturday, Aug. 13, he'll host an array of standout local musicians and a few from elsewhere at Fannie Mae Dees Park, aka Dragon Park, the Hillsboro Village green space named for a community activist and beloved for its enormous sea serpent sculpture.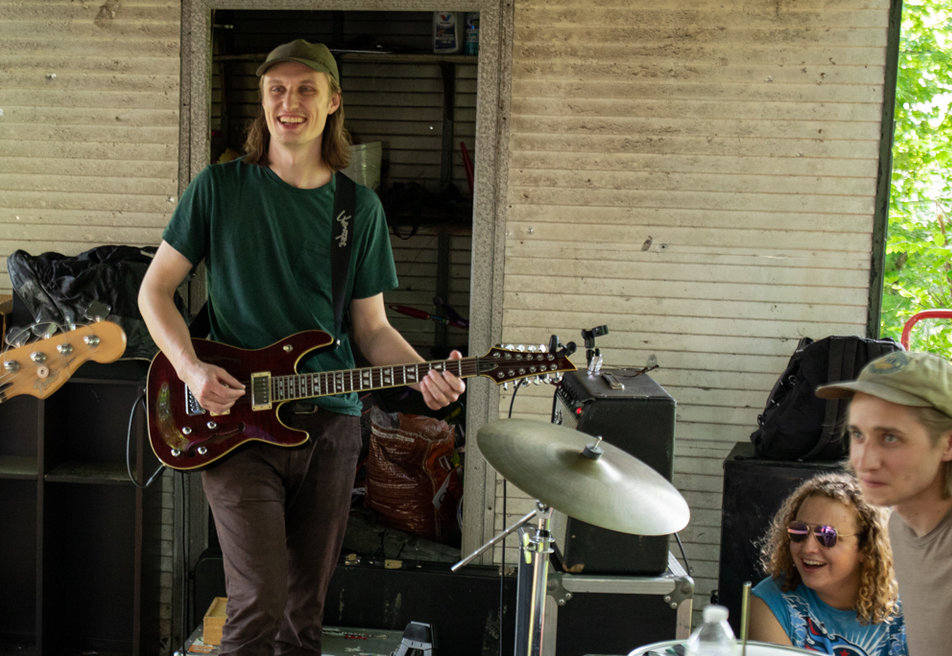 Among the locals, poet and songwriter Anne Malin and her band will be there, fresh off the release of their great LP Summer Angel. Master of reeds JayVe Montgomery, aka Abstract Black, will also play, as will outstanding singer-songwriters Jasmin Kaset and Nick Woods, wistful indie rockers Bats, inventive electronic music composer Brainweight and The West Nashville Jazz Ensemble. New York's Glenn Echo and St. Louis' Ace of Spit round out the bill. 
The event is free and open to all, but donations will be gratefully accepted for the Brighter Days after school program, which will also be the beneficiary of a raffle. Collier notes that photographer DaShawn Lewis is coordinating an exhibit of work from kids enrolled in Brighter Days. Community nonprofit NOAH will be onsite to register voters, and the Tennessee Environmental Council will have a booth, too. If that's not enough, Collier also says Saturday night's show at West Side watering hole Betty's is a sort of unofficial afterparty for the fest (though it's a separate event with its own admission), where guitarist extraordinaire Josh Halper will host something called Guitar Karaoke and post-shoegazers Rig B will play a set. Watch the Facebook event page for updates.