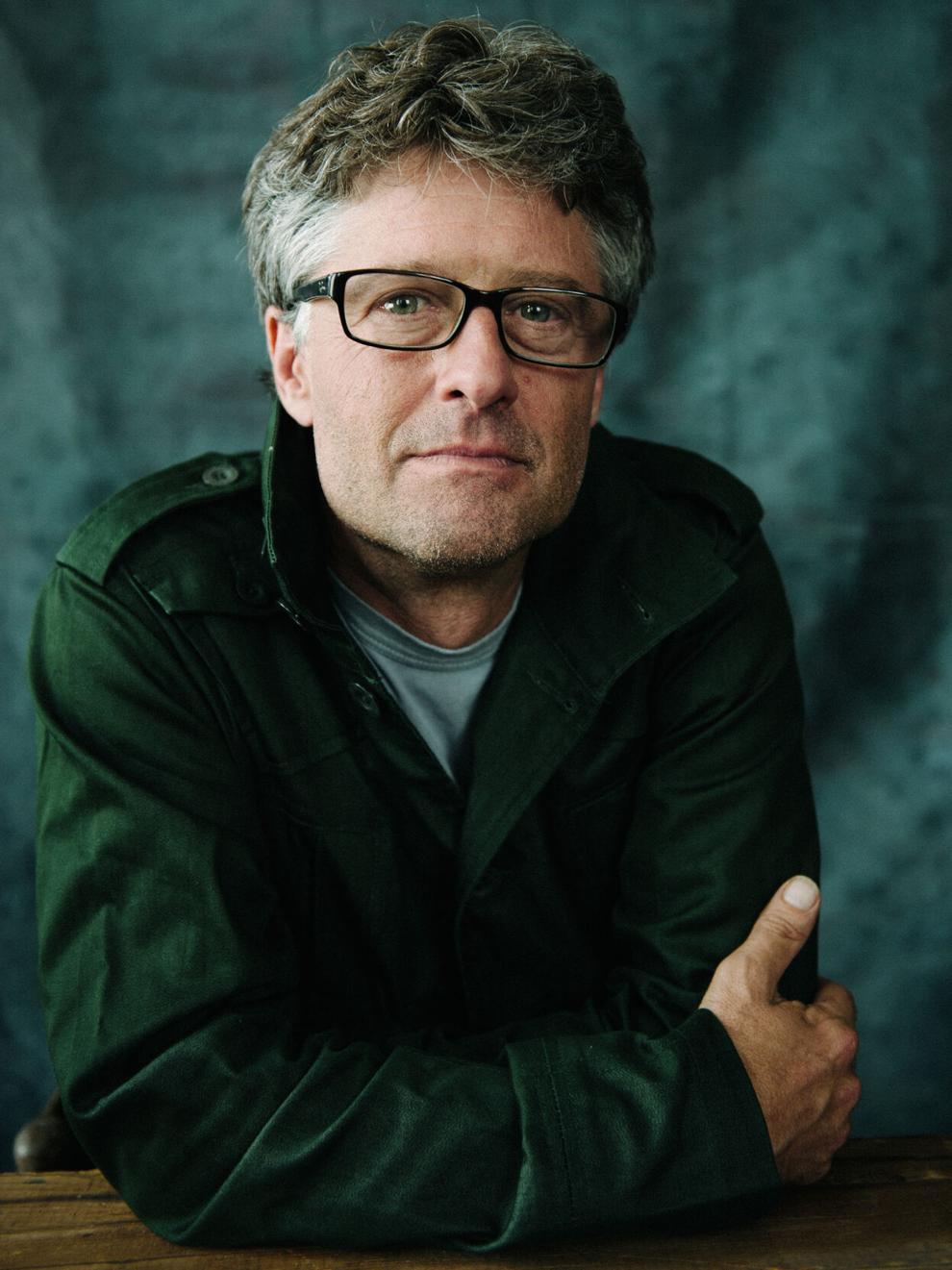 The Americana Music Association does a lot of things, but its flagship event is the annual AmericanaFest. The pandemic forced the organization to turn last year's bash into a virtual gathering. This year, however, AmericanaFest returns as an in-person extravaganza to downtown Nashville that runs through Saturday.
Last year's move to the internet was "devastating," says the association's executive director Jed Hilly. "We lost a lot of money," he says. But out of that crisis came some promising developments. As a trade group, the organization can't accept donations, but they were already in the process of creating a charitable sibling, the Americana Music Association Foundation, which would operate much as the CMA Foundation does for the Country Music Association. The newly launched foundation raised the money for the online Americana gathering; it didn't seem right to call that AmericanaFest, so they retitled it Thriving Roots.
What surprised Hilly was that people were willing to do more than just donate money. Jackson Browne wanted to interview Mavis Staples. Rosanne Cash wanted to lead a panel on the history of protest music. Taj Mahal wanted to interview Rhiannon Giddens. There was a reservoir of goodwill for the organization. All those things helped make Thriving Roots a success, and the Americana Music Association lived to see another day. But just when this year's AmericanaFest seemed a sure thing, along came the Delta variant.
"I got back from the Newport Folk Festival at the end of July," Hilly says, "just as the variant was becoming a real threat. Newport had required vaccinations, but I can't put a fence around AmericanaFest the way they did around their site. We don't own the venues we use during AmericanaFest; they're private businesses who give us their venues for free. True, they get to keep their liquor and food sales — it's a win-win for both of us. But I can't dictate to them how to run their businesses."
As August rolled by — as Bonnaroo and City Winery announced vaccination requirements, as Jason Isbell announced he wouldn't play any venues without such a requirement — the festival was silent about its plans. "I felt I had to reach out to every one of our venues," Hilly explains, "and ask what they thought about protocols. I had to take my time and listen to what each one said."
In the end, a majority of the venues — enough to hold a scaled-down festival — said they wanted protocols. Only then did the fest announce that it would require proof of vaccination or of a recent negative test. "We've had a little pushback," Hilly says, "but not much. The fact that we took our time to talk to people helped. Also I think people who might want to push back were getting tired of doing so."
With fewer venues and a goal of some social distancing, the organization decided to double the price of wristbands to $199 and to limit the number of wristbands available to 50 percent of what's usually offered. To compensate for the price increase, AmericanaFest will this year give wristband wearers the same priority of admission as badge holders.
"If we sell fewer wristbands," Hilly explains, "there'll be more space in the venues. Our intent was not to cram every venue but to create a safe, comfortable environment. The people who will really want to come will come. In part, that was to make the budget work, but it was also a safety measure."
Hilly credits Isbell, who has won multiple AmericanaFest awards, for making the decision easier. "Bravo for Jason," Hilly says. "He spoke his mind. He wasn't saying, 'If you're not vaccinated, you can't come.' He was saying, 'I want to go back to work, and I want the people who come to see me to feel safe.' That made it easier to reach an agreement with the venues, because they all know Jason and trust him."
This is not the first crisis Hilly has faced since taking his job in 2007. The organization has long struggled to diversify itself in terms of race, gender, geography and genre.
"I woke up after the 2013 awards show," Hilly recalls, "and noticed that our special-award honorees were all white and were all men. The competitive awards are chosen by our members, and we don't know who they are until the envelope is opened. But we know who the lifetime achievement awardees will be, and we try to make sure they will show up to accept in person. So before the next awards show, I went to the committee and said, 'I want our first two acceptances to be a woman and a person of color; then we'll move on to other names. You can't tell me there aren't women and people of color who are deserving.' " And that's what happened.
Key to opening the door to nonwhite artists was breaking down the notion that Americana was a euphemism for alt-country. From the beginning, the organization has declared itself an advocate for all forms of American roots music. That includes country, of course, but it also includes blues, gospel, folk, bluegrass, rockabilly and old-school R&B. In recent years, Lifetime Achievement Award winners have included Mavis Staples, Buffy Sainte-Marie, Los Lobos, Buddy Guy, Flaco Jimenez and Robert Cray. This year's lifetime achievement winners include three African American acts (Carla Thomas, Keb' Mo' and The Fisk Jubilee Singers) and a biracial group (The Mavericks). Four of the five nominees for this year's Emerging Act of the Year and three of five acts in the running for Duo/Group of the Year are people of color.
"Our community has undergone a huge change, and that's been hard for some people," says Hilly. "I had a longtime member come up to me and say, 'It's no longer my Americana.' What does that mean? Americana is not just alt-country. [The Americana Music Association] started as a reaction to certain artists being excluded from a community — when country radio stopped playing Emmylou Harris, Dwight Yoakam and Steve Earle. If we start excluding people, we're repeating the mistake that made us start the organization."
But it's easier to diversify the awards show than it is to diversify the membership. You can't force certain people to join up and pay their dues, nor can you force the dues-payers to vote a certain way. All you can do is create the kind of programming that is attractive to all demographics. The organization did launch a Diversity and Inclusion Committee that includes BMI exec Shannon Sanders and two members of Our Native Daughters, Allison Russell and Leyla McCalla.
If it often seems that Nashvillians such as Jason Isbell, Buddy Miller and the late John Prine win an inordinate number of Americana Music Association Awards, that's because the awards voting has an Electoral College problem — that is, some regions have more impact on the voting than others. And because the organization's membership is concentrated in Middle Tennessee, artists from that area do better in the voting. Prine, Isbell and Miller are all deserving artists, but the list of non-Tennessee roots musicians who have never won an award from the Americana Music Association include such major figures as Dave Alvin, BeauSoleil, Paul Kelly, Anais Mitchell, Bettye LaVette, Ray Wylie Hubbard, John Doe, The Bottle Rockets, North Mississippi Allstars, Neko Case and Jimmie Dale Gilmore.
But once again, Hilly argues, he can't do anything about who becomes a member and how they vote on the contemporary awards. On the other hand, the membership has grown from less than 800 to more than 3,000 during his tenure, and now represents 49 states and several countries. So Tennessee's dominance has been diluted if not eliminated. To encourage that broadening of membership, the association has helped launch an Americana Music Association U.K. and an Australian Americana Music Honours show. Before the pandemic, the association co-hosted an Americana concert series at Lincoln Center in New York and now is partnering on an Americana course at NYU.
"We have three elements in the AmericanaFest," Hilly points out. "The Lifetime Achievement awards represent where Americana is coming from, the people who inspired us. Buddy Guy is a blues artist who inspired us; Porter Wagoner is a country artist who inspired us. The competitive awards are where Americana is today. And the showcases are where it may be tomorrow. If you look at our radio charts from 2001 and 2021, they are very different, much more inclusive. Yola was No. 1 on our charts for weeks. That would never have happened 20 years ago, and that's great."
You'll never hear Hilly say a bad word about any Americana artist, label or company. That relentless optimism can sometimes wear on those of us whose job or inclination is to make distinctions between the good and the bad. Americana music needs constructive criticism, but it also needs an unwavering advocate. And Hilly refuses to apologize for embracing that role.
"That's my job," he declares. "I'm here to evangelize. I love these musicians."