AmericanaFest's in-person programming comes roaring back for 2021 with more than 200 in-person performances on deck through Saturday, and we've assembled a quick-reference guide with a handful of our favorite shows among the wide variety on offer. You have priority access to these if you've got a full conference registration or a wristband. A limited number of general admission tickets are available for some of them, while a few are free and open to the public. 
The festival has a blanket COVID-19 protocol requiring proof of vaccination or a negative test less than 72 hours old (read more about that on p. 10), but rules about things like masking might vary slightly depending on the venue. If you have any questions about procedures, it's a good idea to check with the venue before you go out. For up-to-date scheduling and policy information, keep an eye on americanamusic.org or check AmericanaFest's custom app. Side note: You can expect interesting unofficial showcase events to pop up around the city, so keep an eye on social media for information about those.
---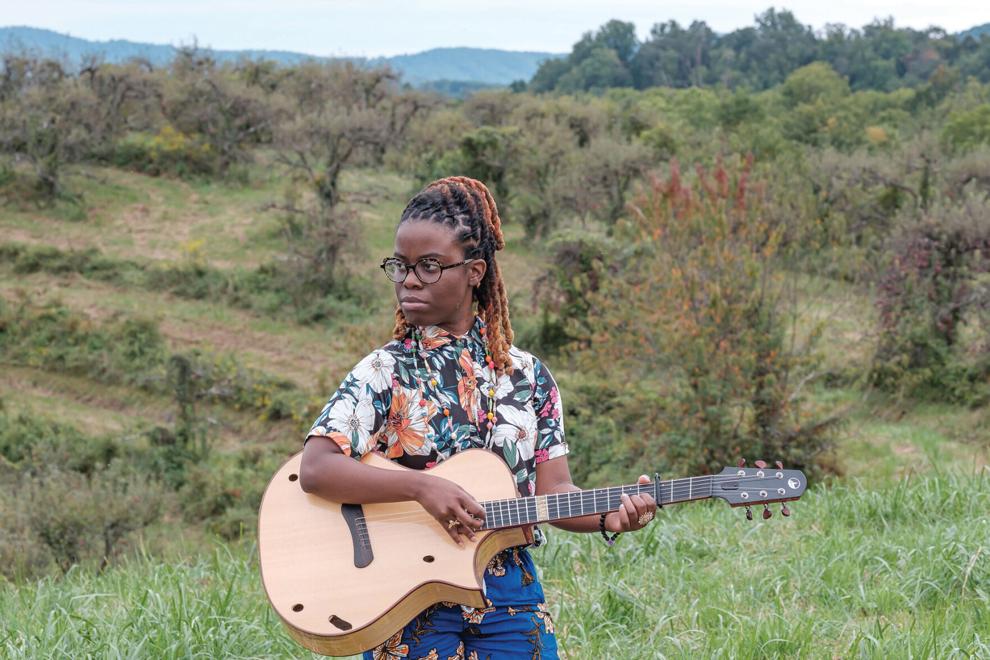 Thursday, Sept. 23
Among Thursday's shows, you'll find somewhat more traditional performers rooted in singer-songwriterdom, blues and outlaw country. To get a picture of the modern exponents of those time-honored traditions, check out the day party that runs from 2 to 6:30 p.m. at Eastside Bowl, a multi-use space in Madison that occupies the site of a former Kmart store. The party comes ahead of the venue, restaurant and bowling alley's official opening later this fall. Austin, Texas, label Nine Mile Records will showcase some of its artists including Nashville blues-soul guitarist and singer Patrick Sweany and rock-pop duo Greyhounds and singer-songwriter Kevin Galloway. Some noteworthy artists signed to other labels are joining in, too, including blues-country singer Sierra Ferrell and songsmith David Ramirez. NPR Music will be broadcasting a series of interviews and performances, billed as AmericanaFest Day Stage, from the site on Friday and Saturday. If songsmiths are your primary interest but you're not able to get out until later, you might plan to head over to Brooklyn Bowl for Allison Russell (see our interview with her on p. 8) at 9 p.m., Kathleen Edwards (whose much-loved Total Freedom, her first album since 2012, came out last year) at 10 p.m. and Hayes Carll (whose new LP You Get It All is set for release Oct. 29) at 11 p.m.
However, this year's AmericanaFest features many brilliant musicians who seek to move country-esque music into the future, without the aid of Nashville's big-ticket music industry. Country Queer is hosting Rainbow Happy Hour from 4 to 7 p.m. at Vinyl Tap, featuring Lilli Lewis, Paisley Fields and more. Miko Marks, who plays Exit/In at 8 p.m., came to Nashville in 2003 with aspirations to be a country star. Marks, who is female and Black, released a pair of excellent albums — 2005's Freeway Bound and 2007's It Feels Good — that sounded more or less like a version of mainstream country, right down to her smooth vocals and instrumental backing that included banjos and mandolins. Marks didn't break through, but earlier this year she released a soul-country-pop album called Our Country, her first LP in more than a decade. In case you feel nostalgic for the hippie-fied country of 1970s pioneers like Commander Cody, Austin, Texas, country-boogie band Mike and the Moonpies plays Exit/In at 11, offering a sly, subversive blend of '80s country and post-Gary Stewart outlaw music. Mike and the Moonpies know their history, and their music suggests that there might just be a place for Stewart and Johnny Paycheck in the increasingly diverse and experimental world of Americana. (Update: After this issue went to press, Mike and the Moonpies had to cancel their performance.)
Speaking of diverse sounds under the big Americana tent: Beginning at 9 p.m. at 6th and Peabody, see the duo of Wu Fei and Abigail Washburn, whose self-titled album highlighting the commonalities between Appalachian and Chinese folk music (performed on the banjo and a Chinese zither called the guzheng) was released just after the start of the pandemic. Following them at 10 p.m. is Yasmin Williams, who will play her meditative, slightly avant-garde acoustic guitar. Her approach is derived from '60s and '70s folk, and you can hear her fingerstyle picking on this year's gorgeous Urban Driftwood.
For a taste of pop country that is also weird and forward-thinking, give a listen to Leah Blevins, who takes the 3rd and Lindsley stage at 10 p.m. Blevins' latest, this year's First Time Feeling, sports a track titled "Clutter" whose eccentric rhythms and deep aural space might make you rethink the struggle between mainstream country and Americana. Stick around to see Kelsey Waldon, who plays at 11. Waldon specializes in intelligent folk-country that takes its cues from artists as diverse as Kris Kristofferson and Nina Simone. —EDD HURT
---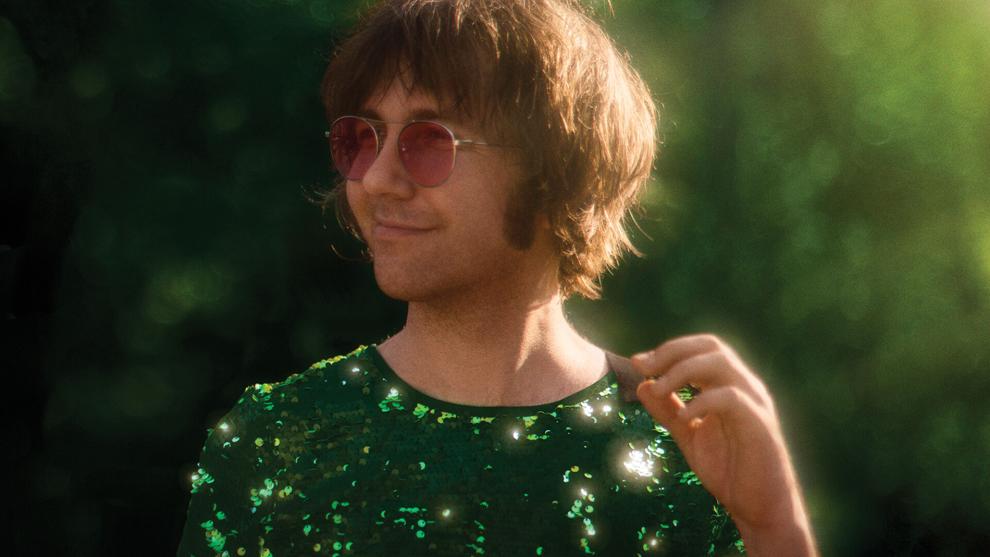 Friday, Sept. 24
If you want to start the party early and are feeling a Broadway vibe, kick it off right with the California Country Showcase, running noon to 5 p.m. on the first floor of Acme Feed and Seed. The all-ages show has enough talent hailing from or inspired by music of the West Coast to keep you camped out for a few hours, including soulful, rockin' locals LadyCouch as well as folks from further afield like Texas-raised The Whitmore Sisters and NYC-based The Mastersons. Those last two groups share Eleanor Whitmore in common; she and husband Chris Masterson have also played with Steve Earle and the Dukes. Expect late addition Ted Russell Kamp, who has played bass for Shooter Jennings and Tanya Tucker among many more, to bring the rock 'n' roll attitude.
Afterward, you can head west to Centennial Park for the evening's AmericanaFest installment of Musicians Corner's September Sundown. (The annual free festival hosts AmericanaFest-affiliated lineups on Thursday, Friday and Saturday.) The show starts on a high note at 5:05 p.m. with Queen Esther, whose recent album Gild the Black Lily features rich country vocals and tunes like "The Black Cowgirl Song." The hits keep coming with performers like Anna Tivel, who plays at 7:15 p.m. — her new album Blue World spotlights her Neko Case-esque haunting voice and her lyrically driven folk songs — and ingenious power-popper Aaron Lee Tasjan, whose headline set begins at 8:10 p.m. 
Once you've had a dinner break, catch Christone "Kingfish" Ingram, starting at 9:30 p.m. at Cannery Ballroom. The Grammy-nominated Ingram is a stellar blues guitarist whose newest album 662 dropped in July. There are a lot of opportunities to dance during AmericanaFest, but Ingram's set ranks among the best. 
Alternatively, you have several chances throughout the fest to see Nashville's own bluegrass and roots legend Jim Lauderdale, hot on the heels of his optimistic LP Hope, including his Friday set at 3rd and Lindsley that kicks off at 9 p.m. At 11 p.m., you'll find the ever-busy Lauderdale at The Basement East for Power to the Music: Songs of 1971 — Fall. It's the last in a series of four sets scheduled for that evening featuring songs released that year, looking back at what was happening in America as Nixon's first term drew to a close. Country singer-songwriter Kristina Murray, indie rocker Drumming Bird and Jillian Andrews (better known as one-half of melodious duo Hush Kids) are among the others on the roster. —ABBY LEE HOOD
---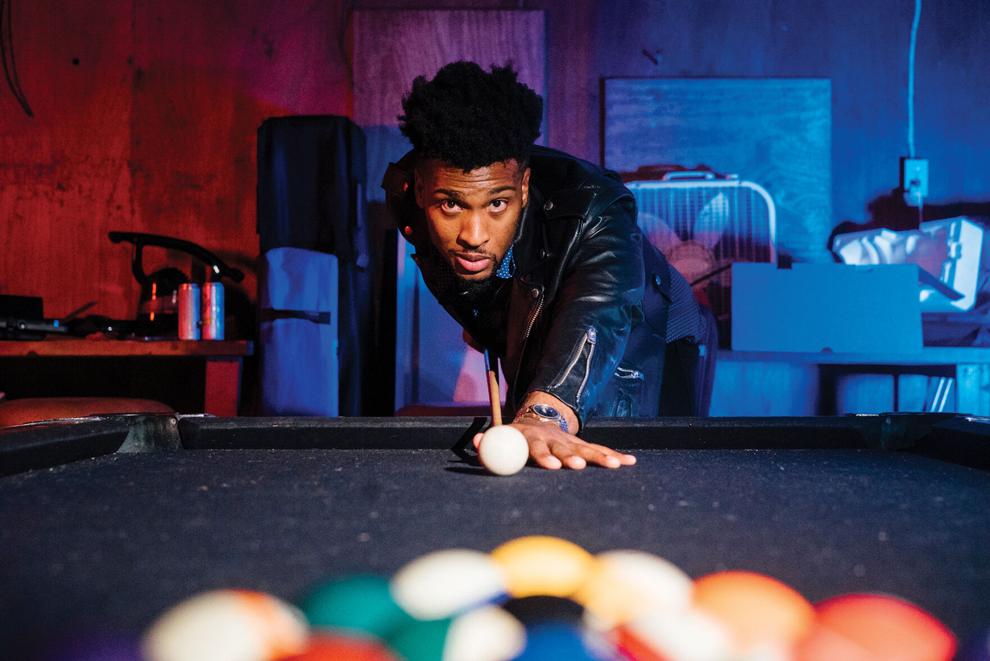 Saturday, Sept. 25
You've got plenty of opportunities to pack as much music as possible into the last day of AmericanaFest 2021. Venerable East Side hangout The 5 Spot has a Brunch Jam from noon to 3 p.m. featuring ace guitarist (and, full disclosure, Scene contributing editor) Jack Silverman. In the wake of his instrumental "crime jazz" EP Now What, he's bringing in guests including bass phenom Viktor Krauss (Lyle Lovett, Bill Frisell) and keyboardist Rob Burger, whose long-as-your-arm résumé includes Iron and Wine, Calexico, John Zorn and Laurie Anderson. 
If your view of Americana skews more toward roots and rock, come back to The 5 Spot later on for folks like Sam Doores, who plays at 9 p.m., and Riley Downing, his bandmate in currently inactive New Orleans outfit The Deslondes. You could also check out a stacked bill at City Winery, including a soul singer and a Nashvillian by way of Chicago, Phillip-Michael Scales. Catch his 7 p.m. set to hear tunes from his exquisitely named LP Sinner-Songwriter, due Oct. 29, and stick around for superb vocal group The McCrary Sisters at 9. 
As you decide how to finish out your festival, you might consider whether you'd prefer top-notch singer-songwriters in a more gentle mode or in a more raucous one. If somewhat more chill suits you, aim for 3rd and Lindsley, where you can hear Rodney Crowell at 8 p.m. (in the wake of his excellent new album Triage), Emily Scott Robinson at 10 p.m. (previewing songs from American Siren, her LP due Oct. 29 on the late John Prine's Oh Boy Records) and Brandy Clark at 11 p.m. (continuing to celebrate her excellent 2020 album Your Life Is a Record). If you'd rather amp it up, head to The Basement East, where you'll see Sarah Shook and the Disarmers at 9 p.m., Lilly Hiatt (who's set to release a new LP called Lately on Oct. 15) at 10 p.m. and the great Carlene Carter at 11 p.m. —STEPHEN TRAGESER