Frankie Staton is gregarious and exuberant. Her laugh starts deep in her soul and ricochets off the walls around her. Her facial expressions — the kinds of looks only Black women can give — often reveal far more than her words ever could. Staton is also 66 years old, so there's no putting on for me and my recorder during our interview. No, as she makes her way through her seventh decade on this planet, Staton is as assured as she's ever been, especially when she's talking about her love of country music. 
"I sat in my house in the great state of North Carolina and saw this movie about this woman driving to radio stations from Butcher Hollow, Ky.," Staton explains. "I said, 'That's what I want to do with my life.' " 
In the spring of 1981, shortly after arriving in Music City, Staton played her first jam session. Years later, she marvels at how that night yanked off the rose-colored lenses through which she'd previously viewed her journey to Nashville. Despite being the first person to sign up for the open mic, Staton was passed over time and time again, only to be questioned about her ability when she was finally allowed to take the stage.
"I told the band I wanna do 'Coal Miner's Daughter' in the key of D," she says. "And they said, 'You know keys?' I said, 'That's the key of the record, right?' They said, 'How do you know that?' And I said, 'Because I play it.' "
Staton brushed off the players' dismissive attitude and kept pushing toward country music stardom, toward her own brown-tinted version of Loretta Lynn fame. In the meantime she landed gigs at restaurants and lounges around town, playing piano and singing, singing, singing. That kept the lights on while she continued to chase bigger stages. It also put her son through private school. 
"In the beginning, I didn't really see all the racism because I was trying to survive," says Staton.
These systemic issues were around before Staton, and they persist to this day, shackling both long-established artists like Mickey Guyton and Rissi Palmer and rising talent like Reyna Roberts and Brittney Spencer. And once Staton fully understood this — once she saw how the industry's baked-in biases would likely prevent her from ever becoming a marquee artist — she shifted her focus to songwriting. No one listening to the radio or attending live shows by white artists who'd cut her songs would ever have to see the Black woman who'd held the pen.
But while Staton made connections around town, she consistently fell short of a real breakthrough. Once, one of her friends heard her humming a tune — an original called "Leading Lady," which Staton wrote with Tammy Wynette in mind — and offered to introduce her to a publisher she knew. Without telling the publisher that Staton was Black, the friend landed the meeting. But after listening to only half of the tune, the publisher accused Staton of bringing in someone else's song. "I don't believe you wrote that," he told her. 
All the while, Staton was still playing gigs, still trying to break in on Music Row. She even landed a spot on Ralph Emery's morning show that she held for 10 years. 
"People were watching, and I had fan mail," Staton says. "But I was never allowed to cross that line."
The truth is, Staton would have just kept going anyway, banging her fists against doors that kept slamming in her face. She would have continued fighting this battle alone, in fact, and she would have said nothing of her bruised and bloodied knuckles. But fate intervened and gave her new purpose.
---
In the fall of 1996, music journalist Bruce Feiler published an article titled "Has Country Music Become a Soundtrack for White Flight?" in The New York Times. The piece addressed the genre's color line that, once drawn by record label execs who sought to divide the sounds of the South into white hillbilly music and Black race records, was now seemingly etched in stone. 
Like Staton in her early days in Nashville, Feiler was hesitant to attribute the dearth of Black faces to racism. For him, "Nashville's new broadened constituency, which is both younger and better educated than in the past, makes such blanket dismissals hard to support." Instead, Feiler believed that the country music industry served as visible proof that Black and white audiences were drawn to different kinds of music. He even quoted a Music Row executive who upheld the notion that there weren't any Black people in country music because Black people just weren't interested in it.
''I'm not saying that bigotry and racism don't exist in our business,'' Tim DuBois, then the head of Arista Nashville, told Feiler, ''because they do. But I guarantee you that if there were a marketplace and if there were a talented person out there, few people in this town wouldn't sign that talent.''
When Staton read Feiler's article, she nearly choked. She saw DuBois' words as an insult and an attack. Most importantly, she knew they were a lie. Staton had been in Nashville 15 years by then — a full 50 percent longer than the decade most folks around town say that it takes to break in. She'd seen firsthand that talent couldn't keep doors from slamming in your face. Not if you were Black.
In the end, Staton also viewed DuBois' words as a rallying cry. If he didn't believe there was Black talent in Nashville, she was going to show him. And once she did, she expected the label and publishing deals to rush in like a flood. 
Staton co-founded a nonprofit called the Black Country Music Association, and began hosting regular showcases at songwriter haven The Bluebird Cafe, creating a space for the best Black performers to prove themselves worthy of a genre that their forebears helped to create. There were artists who flew in from around the country to be a part of the show, and she vetted them all, even choosing the music they would sing. Thanks to her industry connections, she was able to secure songs that had been put on hold by signed artists.
Staton the Aspiring Country Singer-Songwriter had become Staton the Fairy Godmother, and she was hell-bent on proving Feiler, DuBois and similar white folk wrong. Even when she was called a control freak by the Black artists who wanted to sing songs they'd written, she never let up. If she controlled the narrative, she assumed, she could ensure a Happily Ever After. 
Unfortunately, despite earning national and local press coverage for the showcase, not one artist ever saw success beyond the Bluebird stage. That was bad enough for Staton, but the plight of one artist in particular shook her to her core. 
Valierie Ellis, a Black woman from Ashland City, Tenn., with a voice both big and buttery, should have been a contemporary of Faith Hill and Martina McBride. Instead, Staton recalls, Ellis became a volunteer firefighter in her hometown and helped maintain the family farm.
"When Valierie didn't make it, that broke me," Staton says. "There was just no excuse. None."
---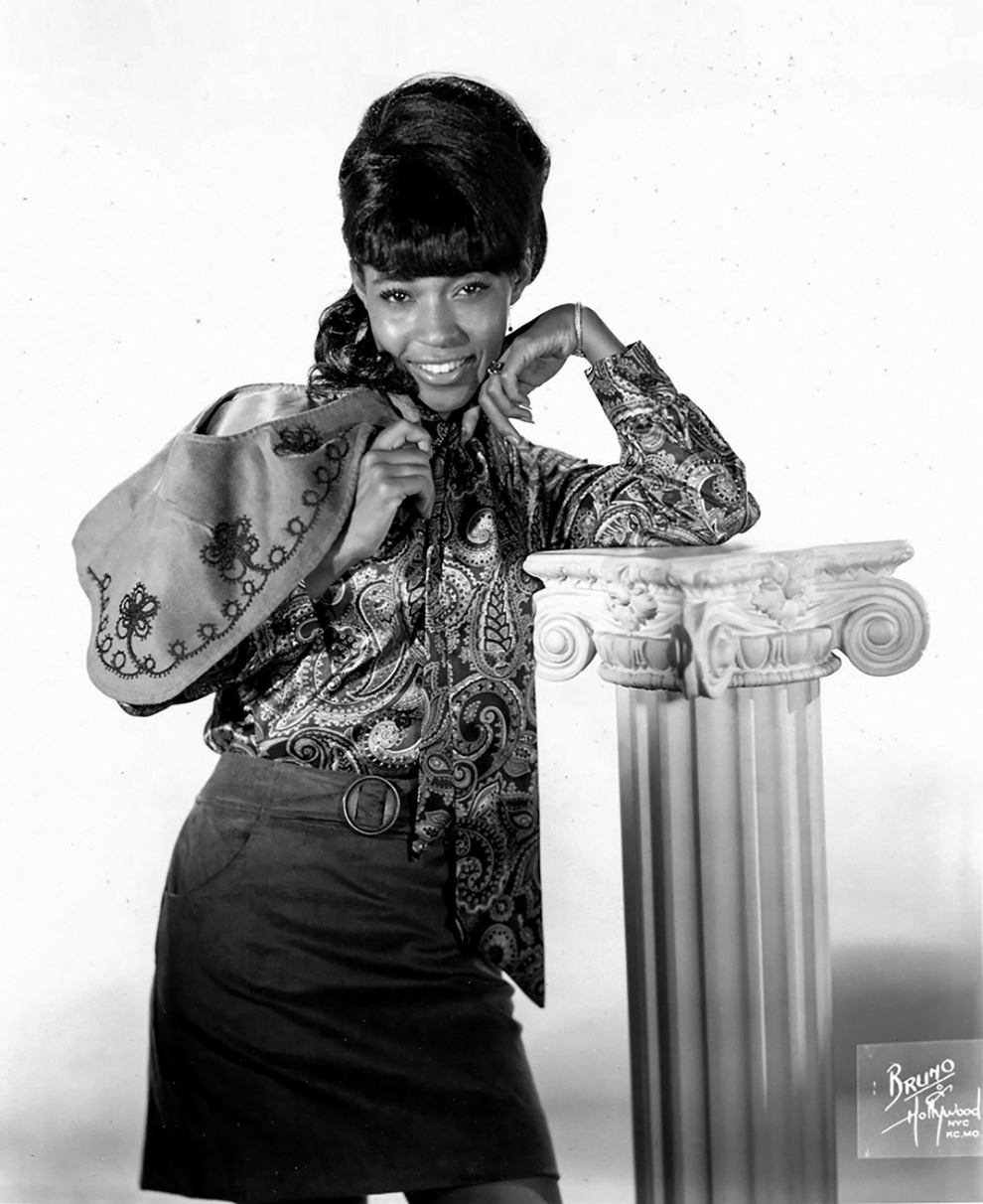 To be clear, Staton's heartbreak didn't have to happen.
In 1969, a dozen years before Staton came to Nashville, another Black woman arrived from South Carolina. Her stage name was Linda Martell, and she'd been playing R&B and soul music in clubs around Columbia, S.C., since she was 14 years old. Indeed, she probably would have kept singing soul music if not for a show performed in front of a rowdy group of Air Force men in the spring of '69. The crowd dared her to play some country music, and Martell, a Southern girl with Southern music pumping hard in her veins, happily obliged.
"The show we ended up doing was a mixture of R&B and country and Western," Martell told Tennessean reporter Jack Hurst that June. "I can't remember any of the others now for sure, but I know I sang 'I Can't Stop Loving You' and 'Your Cheatin' Heart.' "
Martell's renditions of the Don Gibson and Hank Williams standards were impressive, certainly as much as Staton's jam-session take on Loretta Lynn. But the two women have massively different career trajectories, namely because Martell was fortunate enough to follow the meteoric, albeit improbable, rise of Charley Pride. 
Beginning with 1966's "Just Between You and Me," Pride landed nine consecutive singles in the top 10 of Billboard's Hot Country Songs chart through the close of the decade. 1969's "All I Have to Offer You (Is Me)" and "(I'm So) Afraid of Losing You Again" rose to No. 1, and they were just the first two of 29 No. 1 hits Pride has had to date. Not bad for a former Negro League baseball player, a man known to disarm all-white and potentially hostile audiences by joking about his "permanent tan." 
Pride's success was enough to make the idea of Black artists more palatable for execs who would have never considered the prospect years before. As a result, when Shelby Singleton — owner of a stable of independent labels known for releasing Jeannie C. Reilly's "Harper Valley P.T.A." — heard the demo Martell cut after her impromptu country gig, he was all-in. Martell became the first Black woman to play the Grand Ole Opry in 1969 and the first Black woman to chart a country song with 1969's "Color Him Father." In 1970 she released her debut album, Color Me Country, on Singleton's Plantation Records.
It was the only country album she ever recorded. 
"Linda Martell just didn't have the industry support Pride had, who was on RCA and had the huge support of both his producer Jack Clement and Chet Atkins," explains Amanda Marie Martinez, a Ph.D. candidate in history at UCLA who is completing a dissertation on race and the country music industry from the 1970s to the 1990s. "Martell was recorded by Shelby Singleton, an odd and divisive character in Nashville who borderline marketed her as a novelty. Second, being Black and a woman brought her increased skepticism throughout the industry. And besides these factors, CMA marketing leadership encouraged the industry to continue to market the genre as a product for whites only."
Unfortunately for Staton and every other Black woman who would follow, Martell's failure to break big has been treated as a pessimistic prophecy. In an industry that fails to do right even by white women, the prospect of a Black woman ascending to stardom needs the support of a success story. There must be an artist who the skeptical suits could look to before pulling out their checkbooks — like they pointed to Pride before Darius Rucker, and Rucker before contemporary chart-toppers Jimmie Allen and Kane Brown. But Martell couldn't provide that. 
"By the Reagan era, fewer Black artists broke through," Martinez explains, "and this, combined with the lack of much precedent for being a Black woman in country music, has made it all but impossible for a Black woman to make it in country."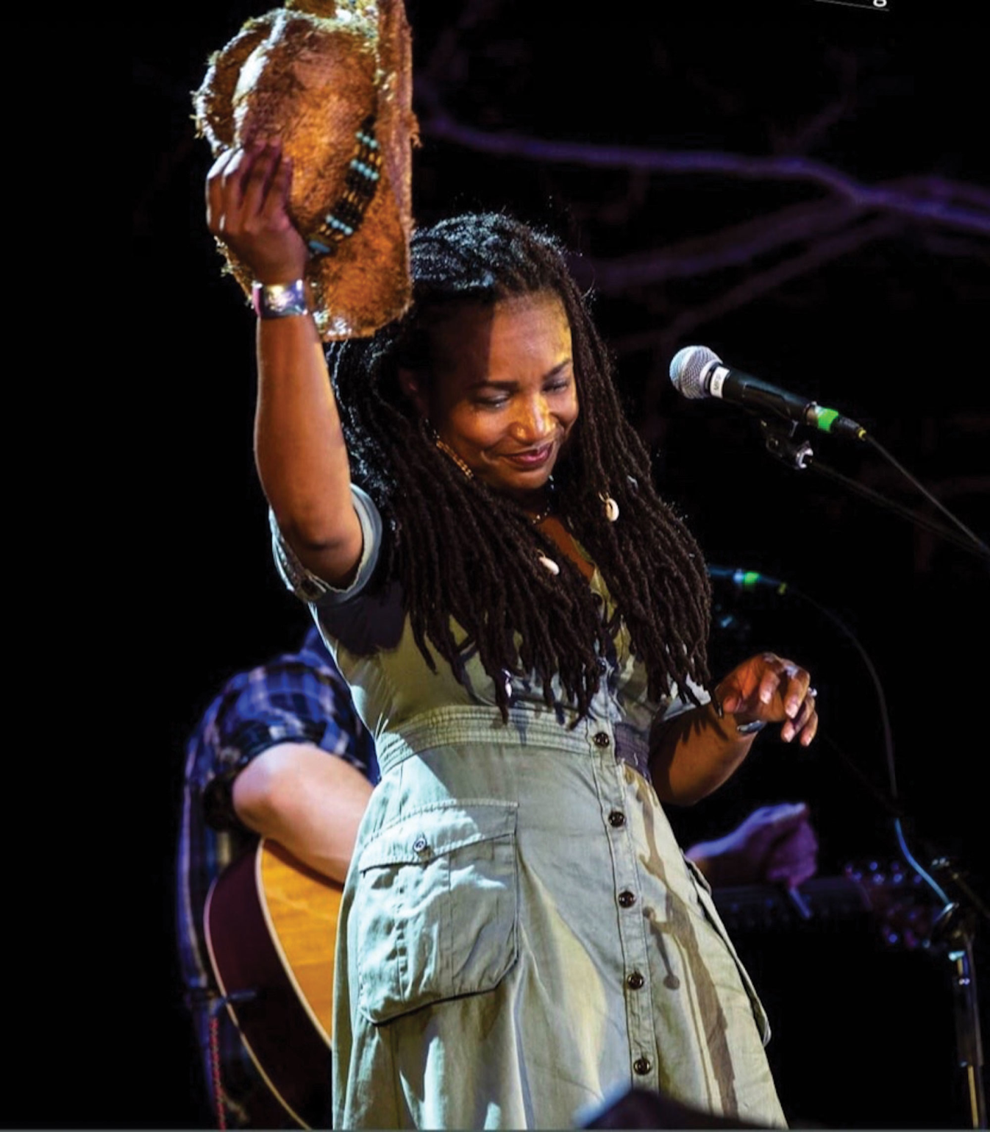 But that hasn't stopped Black women from trying. We are nothing if not persistent. Just ask Miko Marks, who made her way to Music City in 2003 after growing up listening to Patsy Cline and Waylon Jennings in Flint, Mich. Her work got recognized by national outlets like People Magazine, and she'd spent her college years at Grambling State University performing in a band with future neo-soul icon Erykah Badu. Still, success proved elusive.
Marks played the CMA Fest three years in a row, but as her crowd grew each year, so did efforts to tamp down her progress. 
"The third year, I was left without a sound engineer," says Marks, "and my husband had to work the machine. But we still left with a standing ovation." 
The last blow sent Marks to California for good. She was informed of a new rule that required performers to hit a sales threshold and have a song in the top 40 of Hot Country Songs before being allowed to play the largest showcases. These were criteria nearly impossible for an independent artist like her. 
Marks' voice aches with longing as she reflects on the years she spent chasing Music City success. "In trying to pursue the gates of Nashville, I discovered that they were high fences made of stone." 
Marks may have been forbidden from scaling the fences that greeted her in Nashville, but her very presence, along with the heavy lifting done by Staton and Martell in the years prior, began to dismantle them, stone by stone. And thanks to Marks, Staton and Martell's decisions to stand proudly as Black women in country music, those stones have been laid end to end. The path is far from complete, but the beginnings of it are there for today's artists to follow and build upon.