In the NFL, you take a lot of hits. Big ups might be followed by big downs. Breakout Titans cornerback Kristian Fulton and his brother Keith decided that whatever happened, they'd go through it together.
Fulton's rookie contract ($5.3 million over four years) gave him a commitment to Nashville and the resources to invest in it. The brothers set up shop — an actual shop — on Nashville's North Side in the spring. The Trenches features apparel, shoes and art from Black designers, the kind of store the native New Orleanians looked for in Nashville but couldn't find.
"We love clothes, we love fashion, we love shoes," says Keith, sitting on a couch in The Trenches' showroom in early November. "In New Orleans, there's a bunch of stores like that. We wanted to create that space. We're invested in this community, [in] this city, in being a part of the change and the wave and bringing it up to a new level."
Sometime in college, it became clear that Kristian, younger by two years, had a good shot at the league. In 2020, he finished a dream season at Louisiana State University and emerged as a top prospect.  Meanwhile, Keith stepped back from his own playing days ­— he was a wide receiver at LSU —  and learned about the business side of the NFL. Keith became his brother's manager, an uncommon — but not unheard of — arrangement, and laid the groundwork for draft day. In the second round, Kristian got a call from Nashville.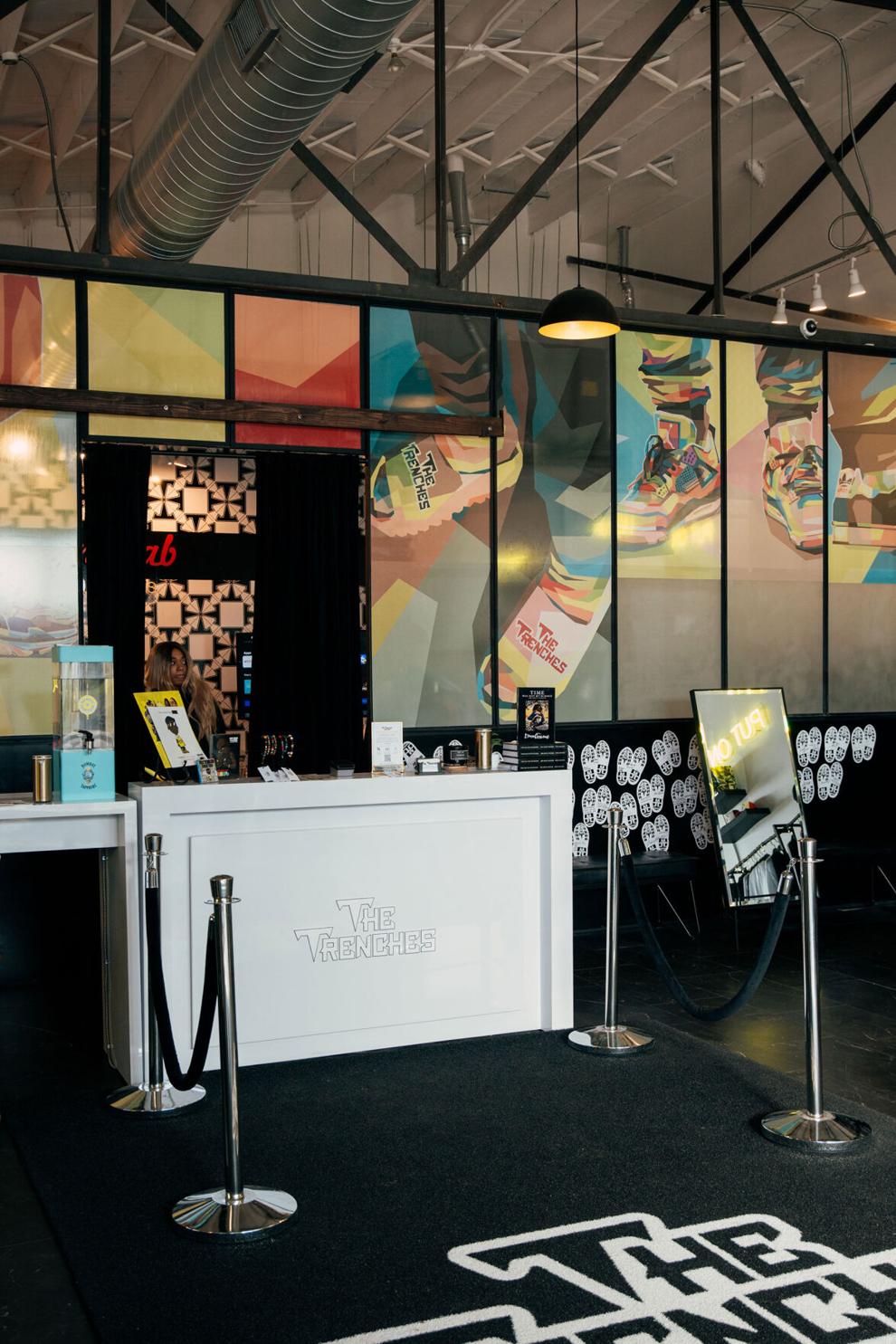 NFL careers can be short and precarious. Football players typically have less than a decade in their prime, even in the best cases. A career's worth of hits takes a physical toll on many players, most notably traumatic brain injuries, and a good or bad season could change a player's expected earnings by millions of dollars. A wrong step could mean a season-ending injury with career implications. Together, the Fultons are navigating a quickly accelerating career in an ever-changing line of work — Kristian on the field, Keith off the field. The Trenches is part of a larger vision, a chance to parlay Kristian's platform and career into opportunities for entrepreneurship for themselves and their family.
Situated on the corner of Buchanan Street and Ninth Avenue North, The Trenches is part of a growing commercial district in North Nashville where Black-owned businesses have historically been the rule, not the exception. Until a few years ago, the area operated below capacity. Storefronts had shuttered under compounding crises in the past few decades: high rates of policing and incarceration, deficient support from city and state governments, the legacy of I-40's construction in the neighborhood. But as investments and people come to Nashville, Buchanan is buzzing again, bringing up questions about how growth can strengthen a neighborhood or replace it.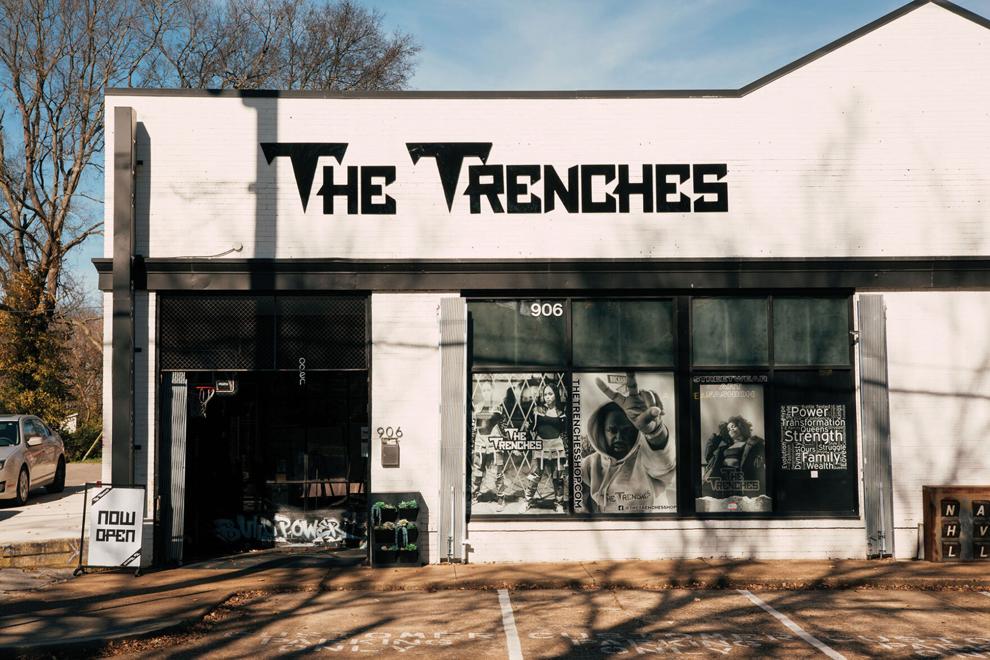 Simone Boyd lives around the corner from The Trenches and has written about North Nashville for the Scene. Boyd has grown aware of the potential impact on the neighborhood when property changes hands. "I absolutely hold my breath," she says. "There's anxiety about who's coming and how they will engage." She remembers the first time she saw The Trenches coming to life.
"I was driving down Buchanan," says Boyd. "I had just picked up my son from school, and I saw doughjoe out there painting [the building]." Joseph Love, who goes by doughjoe, is a local artist who works extensively in North Nashville. "I just had this sense of relief, because if doughjoe is painting the building, whoever is going in there is thinking about the community." 
Boyd draws a careful distinction between community-focused and community-controlled. Black-owned businesses sometimes pay rent to landowners who live across town, particularly as the area faces speculative investment in a red-hot market. Since moving in, The Trenches has considered community part of its bottom line, sponsoring a team in the Nashville Pro-Am Basketball League and partnering with nearby Tennessee State University to showcase student talent. More broadly, the Fultons hope to be an example of Black entrepreneurship.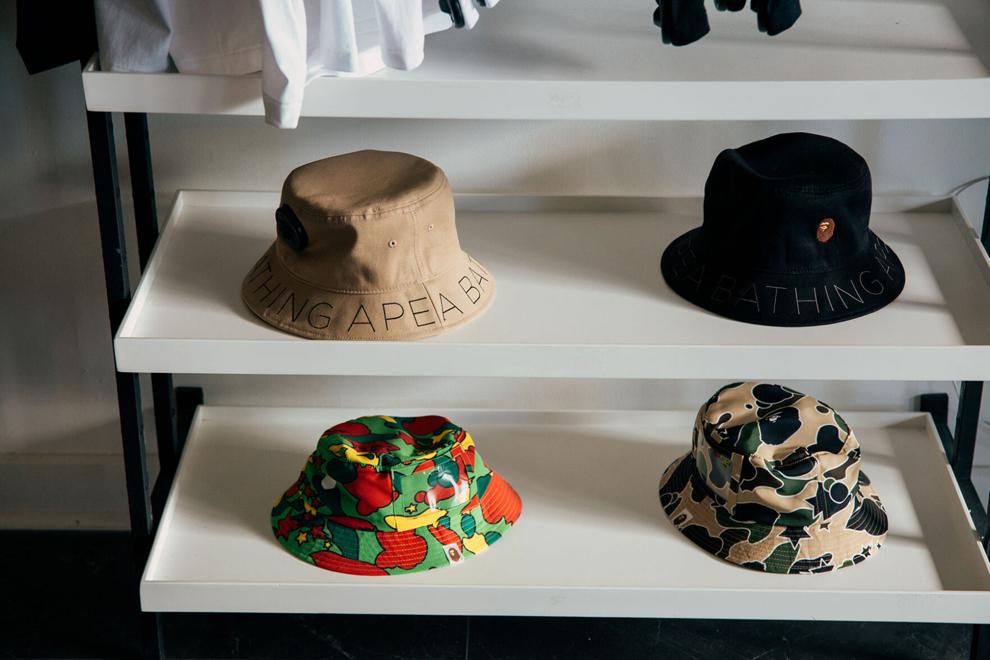 Clint Gray, a co-founder of Slim & Husky's Pizza Beeria, emphasizes the importance of that last point. Regarded as the block's anchor business, Slim & Husky's opened in 2017 and established itself as a destination for pizza, beer and, later, cinnamon rolls. 
"It's a very intricate time right now in Nashville," Gray tells the Scene. "North Nashville has to continue to be a Black mecca — to continue to represent Black excellence because we were educated here and we've grown to love this place." 
Gray sees an economic center as a way to defend the neighborhood from residential turnover, driven by a demand-heavy real estate market, a tax burden that hits gentrifying areas more heavily, and housing insecurity following the March 2020 tornado.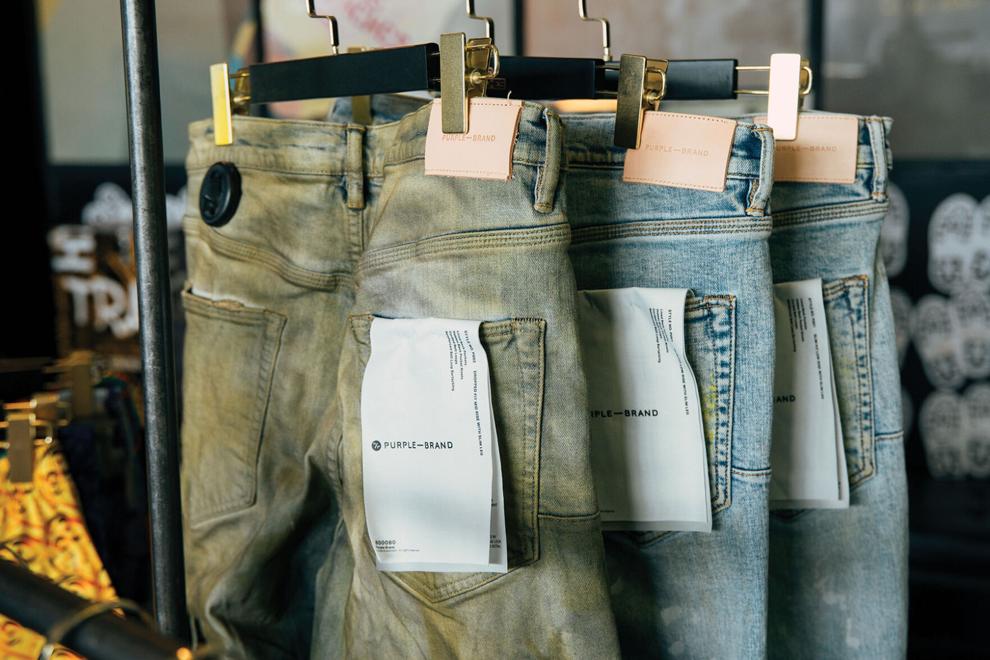 "It's very important that we work very hard [to ensure] that the commercial businesses continue to circulate Black dollars," says Gray. "As long as we can do that, we can have a presence here. Eventually it will continue to evolve in the residential side, where more young Black people want to come move here because there are concepts, entertainment and food that appeal to them."
Successful businesses allow some sovereignty in a city growing more expensive and more crowded. For the Fultons, the shop is a piece of a larger puzzle to gain that sovereignty. They named their store The Trenches as a callback to a rough childhood in New Orleans. 
As Kristian breaks out, things are looking up. During our interview, Keith is visibly excited to talk about his brother's return to practice after being sidelined for a few games with a hamstring injury. Buchanan is coming off the sidelines too. New Buchanan businesses like Minerva Avenue, Willie B's and The Southern V complement longtime culinary institutions like Ed's Fish & Pizza House.  
"It worked out even better than I expected it to," says Keith, reflecting on his time since moving to Nashville a little more than a year ago. "More businesses, more Black businesses, a lot going on. They're just trying to make the whole street the newest attraction of Nashville. We came at the right time."