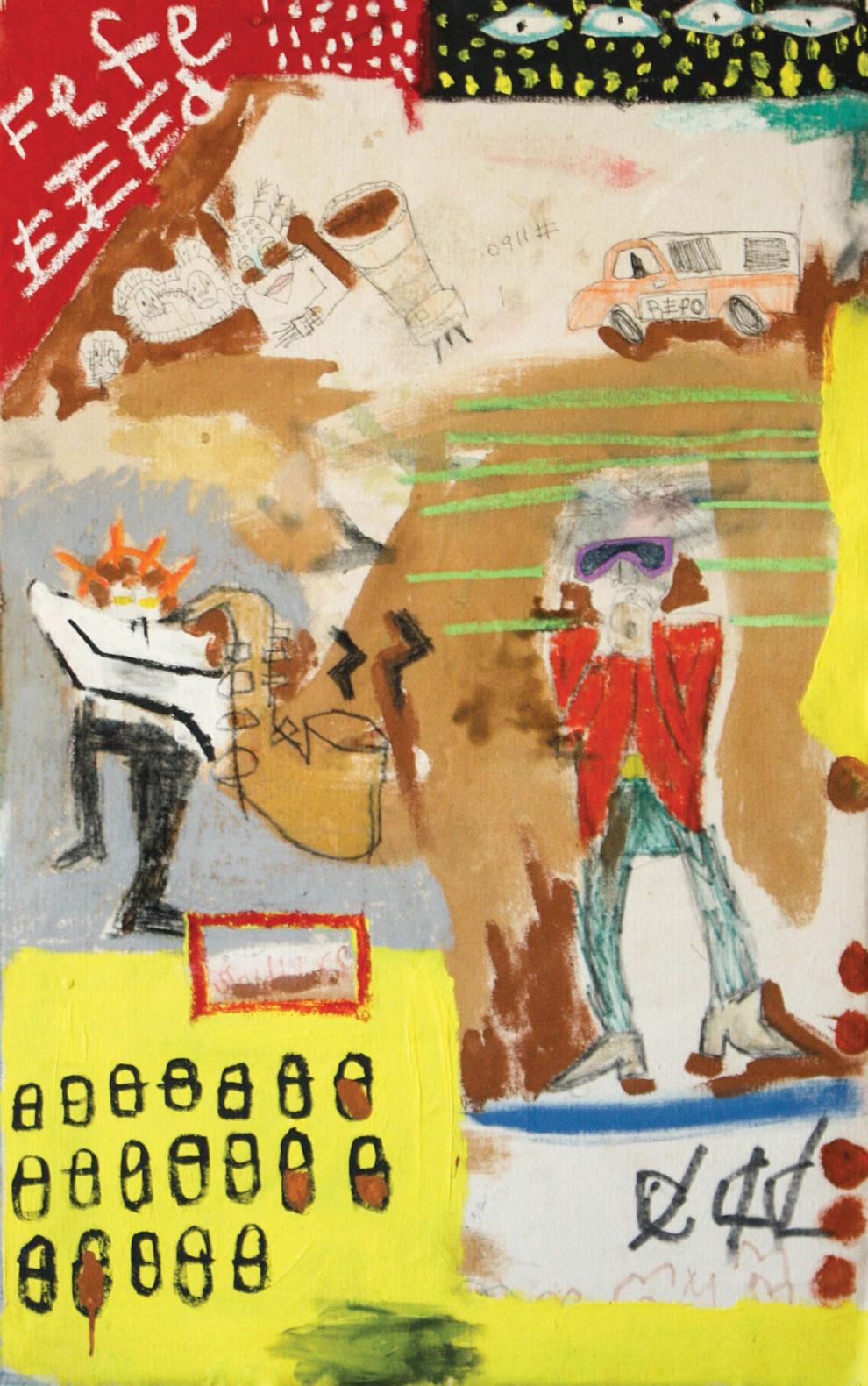 Fall is our favorite season for gallery-going, and this year's autumnal offerings include a cornucopia of creations for every taste. Here are our pumpkin-spiced picks for chilly-weather arting. 
September
East Nashville's best gallery is The Red Arrow Gallery, and it's finishing the year with a trio of shows by noted locals, putting a spotlight on a surging art scene that's proven to be thoroughly resilient in the face of the pandemic challenges. First up is Marlos E'van, whose September 2019 solo show Slightly Dangerous took over the space with a display of paintings and sculpture. E'van is a prolific creator, and Land of tha Brave, Home of tha Slave finds the artist still restlessly experimenting with styles and subjects almost exactly two years after their first solo show at the gallery. E'van's latest subjects range from Tupac Shakur to slave-ship-captain-turned-abolitionist John Newton, and a self-portrait on canvas features the kind of exposed stretcher bars that studio assistant Stephen Torton built for Jean-Michel Basquiat in the early 1980s. E'van's work is filled with messages about race, violence and pop culture, but their crude lines and bold colors make even their most provocative work eminently approachable and engaging.  
Gavin Benjamin and Omari Booker will kick off the fall art scene at Channel to Channel in September. Benjamin was born in Guyana, South America, and raised in Brooklyn. The photographer references legendary Italian and Dutch painters to explore contemporary Black masculinity at the intersection of culture, media, politics, fashion and design. I admire Benjamin's varied output, and while I can't exactly predict what he has in mind for this new exhibition, his website banner offers these single-word declarations about the artist's practice: baroque, cinematic, contemporary, beautiful. Booker is a local fave who won a 2020 Best of Nashville award for his Red Line show, which we at the Scene named the Best Exhibition Addressing Social Issues. His recent portraits picture everyday Black Nashvillians alongside pop-culture heroes like Colin Kaepernick and Miles Davis. Benjamin and Booker are a great match, and I'm anxious to see how their works overlap and differ in this display.  
Tinney Contemporary opens Renaissance: The Contemporary Expression of the Ancestral Spirit in September. This group exhibition is curated by Fisk University graduate Michael Ewing, and traces the historical connections between Nashville and the Harlem Renaissance. It's a fascinating history lesson that reminds gallery-goers that North Nashville has always been the heart of our city's visual art culture.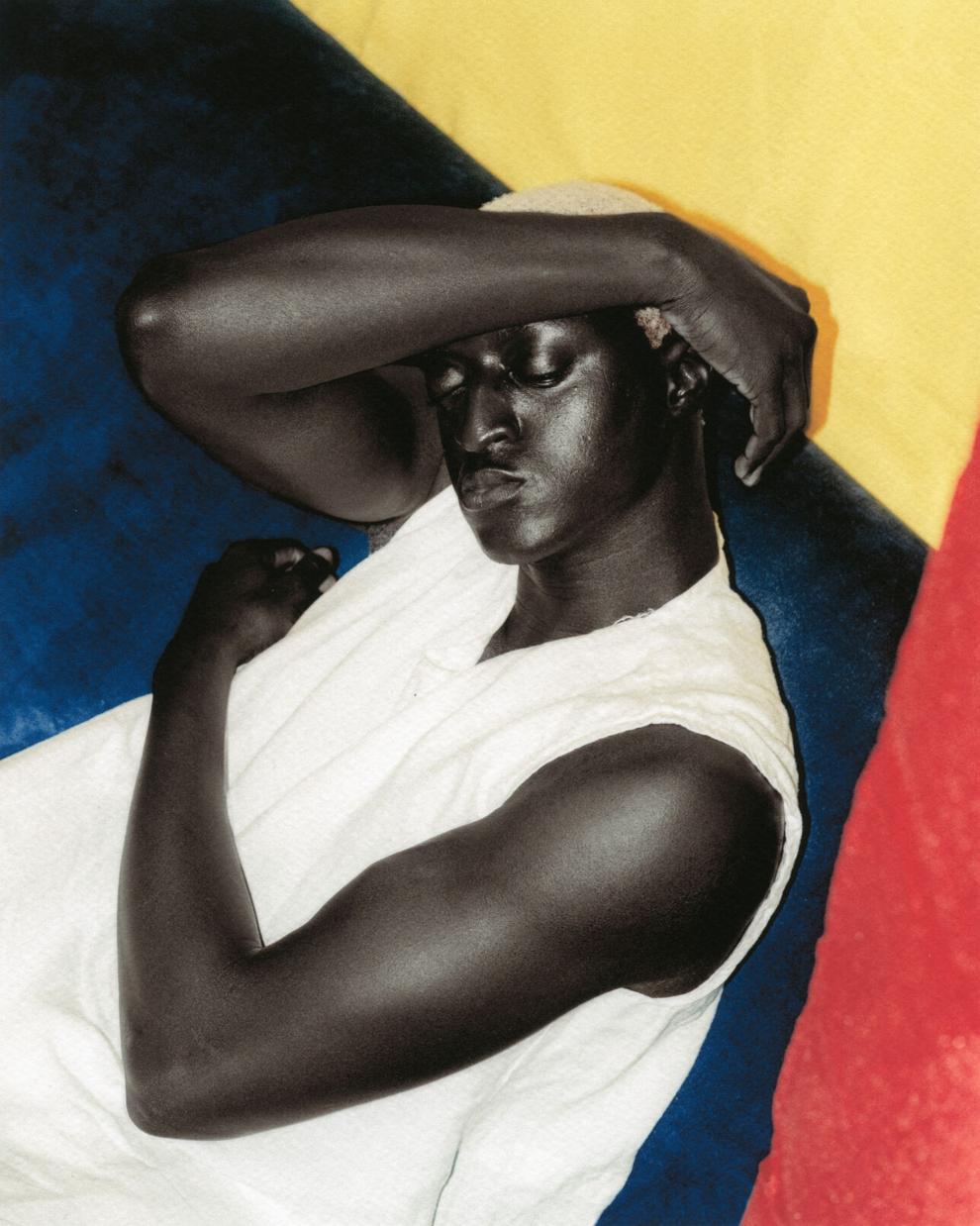 October
Nashville native Marcus Maddox's very large photographic portraits of himself and other Black men and women all focus on color: the way black and white complement and define one another, and the way in which the addition of bold greens, reds and soft pinks can highlight those extremes of the color spectrum. Maddox's work is a showcase for Black skin, and a celebration of the beauty of everyday people. His upcoming show is also one of those exhibits that is hard to envision through digital images attached to a press-release email. If the pandemic has taught the art world anything, it's that most art will never fully translate through virtual platforms, and you'll want to see these big, bold works in person at The Red Arrow Gallery.  
We love to see artists innovating, and it's also understandable that established artists with recognizable — and lucrative — styles do that less than emerging creators. That's why Jack Spencer's October show at David Lusk Gallery has us more than a little curious. Spencer is celebrated for both his portraits and landscape photography, but this exhibit will include 3-D photo-collages, sculptures and even brutalist wooden furniture.  
Julia Martin Gallery will also open a show by an established artist in October. Chattanooga's strangest son Wayne White will make a short trip to Nashville for Radio Magic 8-Ball — a display of his signature text paintings on found vintage thrift store prints. Martin has shown White's work before, but this is the gallery's first display of the artist's unmistakable text paintings, which are one part Ed Ruscha, one part Southern smartass, and altogether iconic.  
November
Nuveen Barwari opens her first solo show at The Red Arrow Gallery. Titled Gul Barin — the Kurdish phrase for "the state of being showered with flowers" — the show finds Barwari deploying painting, fashion and sculpture to continue her exploration of experiences growing up as a "third-culture kid" in Nashville's Kurdish community. Barwari's work often deconstructs the meaning and the actual materials of found objects, and her work with traditional rugs is always a highlight of her installations. I'm expecting a culmination of Barwari's familiar forms and techniques in a big display that embodies the emerging creator's developing voice.  
Yuri Figueroa will take over Channel to Channel in November. The multimedia artist has an admirably open approach to making work, stating on his website: "I use the media and method that makes the most sense in the moment to create something towards whatever is concerning me at the time." Generally, Figueroa is concerned with both his identity as a Mexican man and his expressions as an individual artist, and the artist's best abstract paintings and drawings, and his Francis Bacon-esque portraits, seem to generate spontaneously from his subconscious mind.  
Native American photographer and filmmaker Adam Sings In The Timber brings his documentary images to Coop Gallery in November. The artist aims to bring Native voices back into the conversation about the history of the Native experience by filming and snapping pictures of contemporary Native life. The proximity of the show to Thanksgiving makes for perfect timing for this type of history lesson, and the artist's colorful, dynamic photos documenting Native events, protests and foodways are engaging in any context. 
Elephant Gallery opens To Get to the Other Side: A Death and Time Travel Show in November. Elephant has hosted lots of open-call group exhibitions organized around themes like clowns, plants and the joys of smoking. This latest display looks at extratemporal liberation in the forms of physical death and advanced technology. It's a unique take on a time when so many are grieving the loss of livelihoods, liberties and loved ones — and might want to hit a fast-forward button to the other side of the limbo of these plagued days.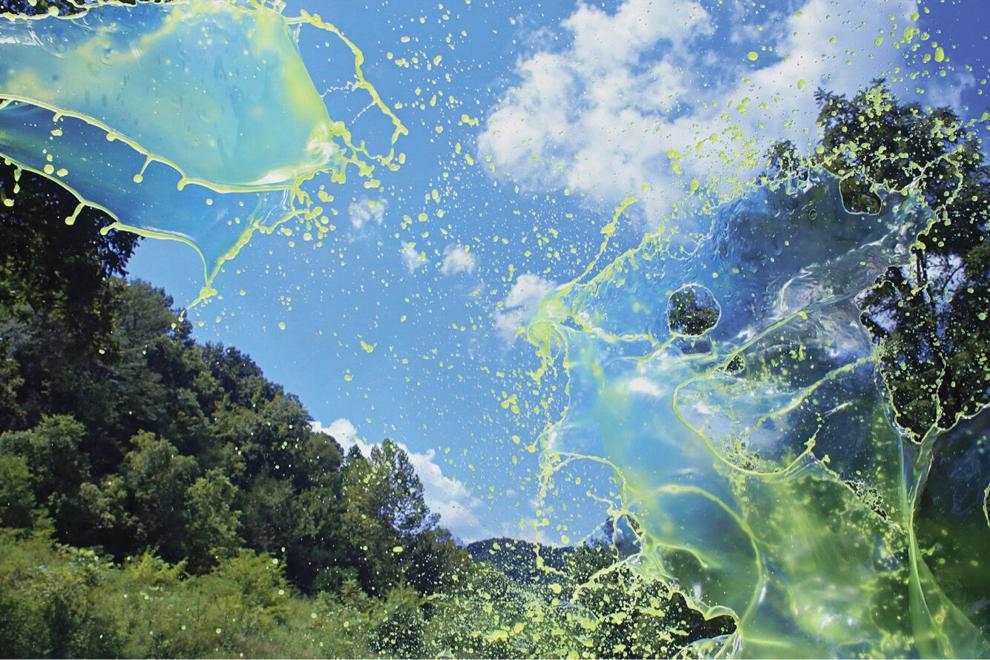 The Scene's arts editor Laura Hutson Hunter curates Futurephilia: Sex and Science Fiction in Contemporary Art at East Nashville's Main Street Gallery in November. It's the latest in the ongoing Scene-sponsored Adult Contemporary exhibition series of sex-positive work. Futurephilia examines the erotic implications of our desires for a more perfect tomorrow, and it includes a roster of international artists along with local faves like David Onri Anderson, Sam Dunson and Benjy Russell.