At Cheekwood, the extensive exhibit The Sculpture of William Edmondson: Tombstones, Garden Ornaments, and Stonework is an excellent way to take in a large amount of work from the prolific and influential artist. Edmondson famously began his artist's career making tombstones for friends and family in the early 1900s in Nashville, and several of the works in this exhibit show that influence — sheep gazing skyward, a naked man lying prostrate, a crucifixion scene. But there are also examples of Edmondson's more idiosyncratic offerings, like a roughly pentagonal shape that suggests a smiling bison, or a pair of women with their knees and legs showing beneath their skirts. More information and timed-entry tickets are available at cheekwood.org.
Also on deck for fall is a duo of exhibits that meets the Frist Art Museum standard of balancing mass appeal and quality, while adding a little something extra for discerning regulars. American Art Deco: Designing for the People, 1918-1939is especially perfect for the Frist, which is located inside one of Nashville's most iconic historical buildings — itself an American Art Deco masterpiece. The design of that period is a great metric for understanding American history in the time between the World Wars, from the optimistic '20s through the Great Depression. The show features an array of works, from paintings by Thomas Hart Benton and a 1925 René Lalique glass vase to a 1930 Ford Model A. To commemorate the exhibition's opening, a curator's talk with the Brooklyn Museum's Catherine Futter will take place on Friday, Oct. 8. Details are at fristartmuseum.org.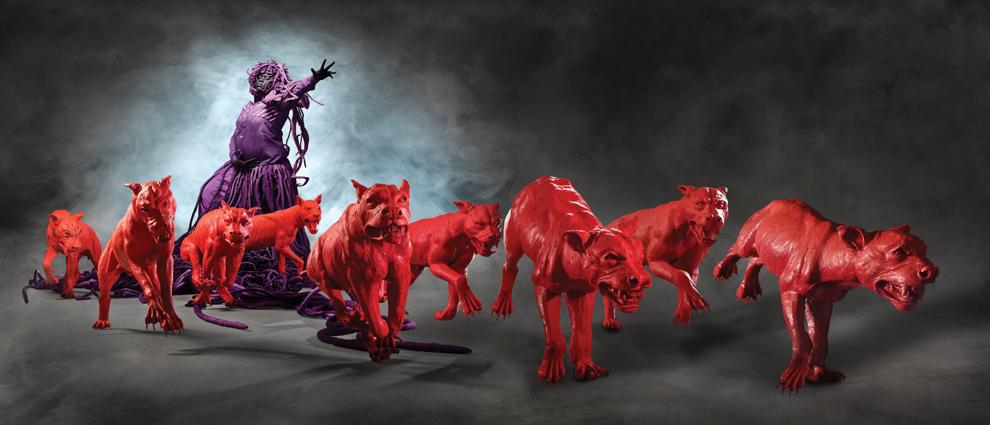 Concurrent with the Art Deco exhibit is the Frist's contemporary solo exhibition Mary Sibande: Blue Purple Red. The South African artist makes hyperrealistic sculptures cast from her own face and body to critique stereotypes of Black South African women, and color-codes them to reflect the very real emotions that occurred in her country's recent history. It's powerful, relevant stuff reminiscent of both Maria Magdalena Campos-Pons and Yinka Shonibare. The artist will speak on her work on Saturday, Oct. 9. Register at fristartmuseum.org.