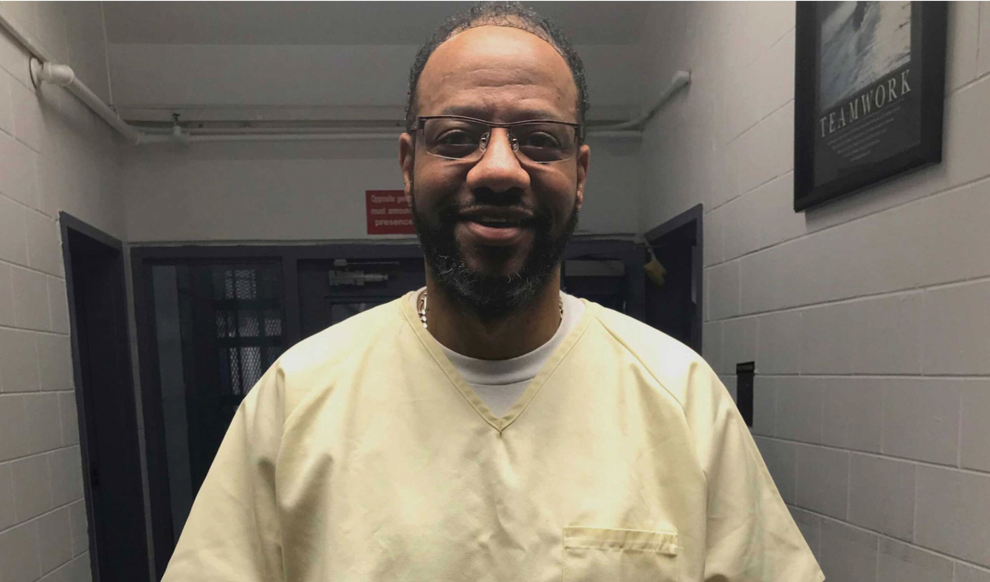 Pervis Payne didn't know why his attorneys were calling him late Thursday afternoon. 
"How ya doing?" he asked Kelley Henry, the Nashville-based supervising assistant federal public defender who has been fighting for years to prove his innocence and see his life spared. Payne has been living under a sentence of death for more than 30 years.  
"I have some very good news," she told him. "You're coming off death row." 
Payne was in disbelief, Henry tells the Scene. 
"What?" he said. 
"Yup, you're coming off death row, buddy," she told him. 
"I can't believe it," he said. "Are you kidding me?"
She was not. 
Memphis District Attorney Amy Weirich announced Thursday that her office was abandoning its effort to see Payne executed and would instead ask a court to give him two life sentences. Weirich said the latest assessment from the state's expert could not rule out intellectual disability, leading her to concede the legal fight over Payne's status.
The news comes less than two weeks after a Nashville judge approved an agreement to take another Black man, Abu-Ali Abdur'Rahman, off of death row because of "overt racial bias" in jury selection at his 1987 trial. 
Prosecutors and Payne's legal team had been preparing for a Dec. 13 hearing over whether Payne was too intellectually disabled to be executed legally. His attorneys say he has a functional IQ of 68. A new law passed by the legislature earlier this year gave him a way to present evidence of his intellectual disability to a court. 
Payne, a Black man, was convicted and sentenced to death for the 1987 murders of a white woman named Charisse Christopher and her 2-year-old daughter Lacie Jo. Prosecutors at the time portrayed him as a drug user who attacked Christopher after she rejected a sexual advance. But Payne has always maintained his innocence, and has always told the same story: that he came upon a horrifying murder scene while checking to see if his girlfriend was at her apartment across the hall, tried to help, then fled in fear.
With added support from the Innocence Project, Payne succeeded in getting DNA testing on previously untested evidence last year. That testing, according to his attorneys, found male DNA from an unknown third party on key evidence including the murder weapon. It's not enough to exonerate him, but his attorneys argue it's consistent with his innocence claim. Efforts to prove his innocence will continue. But for now, he will at least not be executed. 
"We look forward to Mr. Payne's resentencing hearing," Henry said in a written statement. "This is some measure of justice for Mr. Payne and his family, but our fight for full exoneration of this innocent man will continue."
Thirty minutes after hearing the news that the brother she knows as "Bubba" would not be put to death, Rolanda Holman tells the Scene she is "almost in disbelief but ecstatic as well."
She says she'd spent the day thinking of and praying for Julius Jones, a Black Oklahoma man who was set to be executed today despite serious questions about his guilt. Oklahoma Gov. Kevin Stitt granted Jones clemency hours before his execution earlier today. 
Holman says she could relate to Jones' family. Her brother once came so close to execution that she and the rest of her family received a letter from the state formally inviting them to witness it. When she saw the news about Jones' life being spared, she started praying again.
"I asked the Lord, 'If you can do that for Julius, you can do that for Bubba.'" 
Hours later, she got the call from Henry telling her that Payne's death sentence would be set aside. And minutes before she spoke to the Scene, she was on the phone with him. He'd called from the prison. 
"We just had a moment," Holman says. "We shed some tears. Just to be grateful."
After more than 30 years believing that her brother was on death row for a crime he didn't commit, Holman knows now that, at least, the state won't be asking her to watch him put to death. 
"This is a good day," she says. "This is a good day for me."