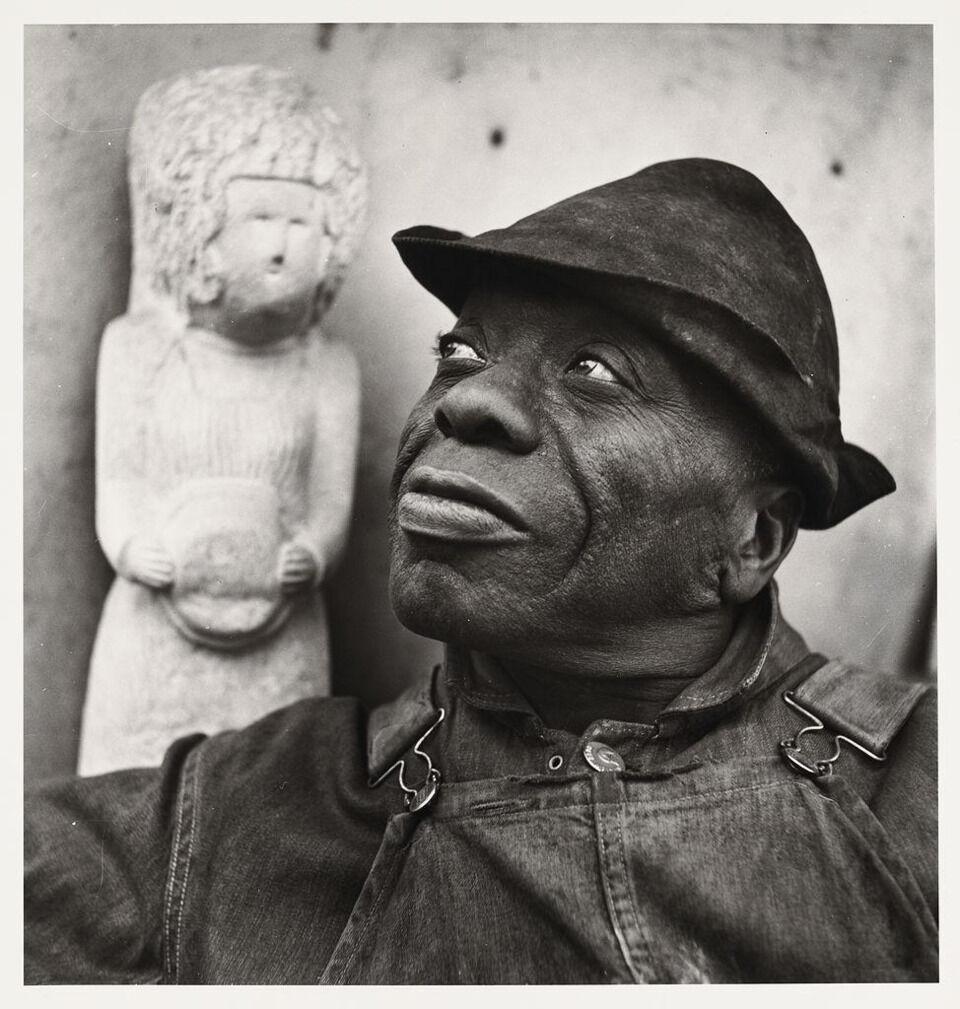 Angela Sutton is a professor over at Vanderbilt who is heading up a digital humanities project on Fort Negley and the surrounding historically Black neighborhoods. Last week, she contacted me with a weirdness in the Fort Negley records. They were showing that Orange Edmondson had died before 1865, while working on fortifying Nashville during the Civil War.
This would be quite a feat if this was the Orange Edmondson we know about — the father of famed Nashville sculptor, William Edmondson — since William wasn't born until 1874. There were other discrepancies between what we know about William Edmondson's family and this Orange, namely that the known Orange Edmondson was enslaved on the Felix Compton farm; this Orange Edmondson was enslaved on the white William Edmondson's farm.
These are relatively close farms. Felix Compton's place was at the corner of Hillsboro and Harding, in what is now Green Hills. William Edmondson's place was just south of there, near the corner of Hillsboro and Old Hickory. I have always figured, based on Orange's last name and his son's whole name, that he had roots on William Edmondson's place.
If there are — as there seem to be — two Orange Edmondsons, then that would support the idea that sculptor William's dad did have ties to enslaver William's farm, since other than the unknown Orange, every other man in Nashville history named Orange Edmondson has been very closely related. (Sculptor William's dad, brother and nephew.) It seems logical to assume the heretofore unknown Orange is also a close relative.
Let's digress for a second. The thing about William Edmondson, first African American artist to have a show at MoMA, is that he's often called an "outsider artist," meaning he's not taking part in the artistic tradition. He's not influenced by anyone, and no one was influenced by him. He was a lonely artistic island, a self-taught anomaly and curiosity. When I went around looking for headstones carved by Edmondson, it was immediately clear to me how wrong this typification of him was. He was immensely and obviously influenced by the shapes and forms of Nashville stonemasons who had come before him. And there are stones that look like they were carved by Edmondson, but could not have been, since he died before they were made.
He's not an artist without a place in tradition. He's an artist whose tradition has been utterly overlooked.
Which brings us back to the Oranges. One of the Oranges who worked on Fort Negley and other fortifications in town was William's father. The other one was most likely kinfolk of some kind. And at least for the duration of the project, they were stonemasons. They carved stone. As did William.
And when William and his family moved to town after their Orange died, they lived within easy walking distance of Fort Negley. How cool is that?
Angela gave me the names of all the fortification workers who were listed as being enslaved by the white William Edmondson: Joe, Jordan, Persil, Richard and Orange. I couldn't find Persil or even give a good guess as to what he might have called himself. I want to come back to Richard in a second. But Joe and Jordon I did know.
Joseph (incorrectly referred to as James in one census) was born in the 1830s and married Adelaide Scruggs. They had a son named William before 1860 and then no children until 1866, suggesting that Joe may have been doing something else during that time — like building a giant fort.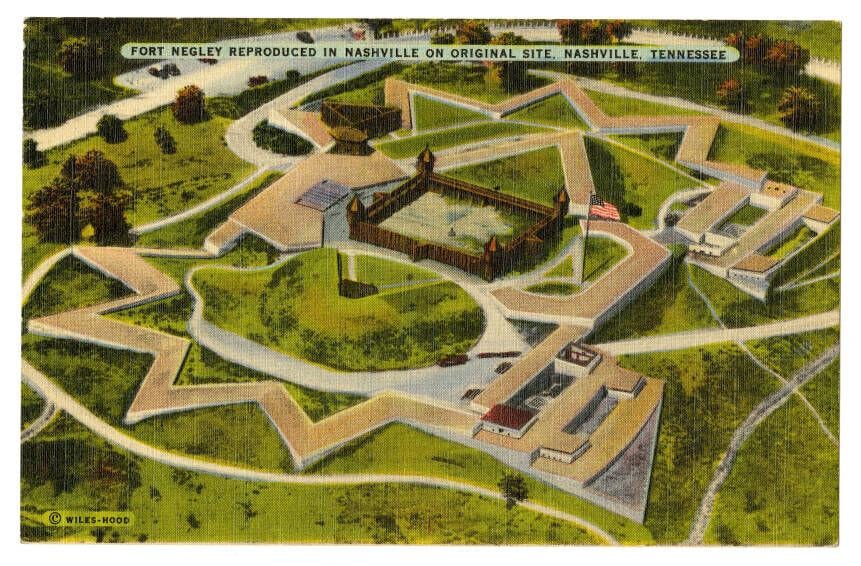 After the war, they moved up along Jefferson, but eventually settled on Vine, and Joseph worked as a laborer and a carpenter. His son Charles worked as a stonemason.
Joe and his family appear to have stayed close to Jordan (sometimes called Judge) and his family, though Jordan lived on Factory Street, in the heart of South Nashville. Because the universe loves coincidences, there's a granite supplier just off Factory now.
These two were also very close to a Robert Edmondson.
I couldn't sort out what might have become of Richard. Between 1871 and 1896, there were at least two Richard Edmondsons in the city directory. One was a porter who lived just north of Charlotte by the Capitol. One was a laborer who lived in East Nashville. The same year that there was a Richard Edmondson being a blacksmith and living on Wharf, there was an expressman living on Ewing with the same name.
But here's the thing that strikes me. William had a brother named Richard. They were very close. They lived next door to each other for decades. When William was a janitor in the census, so was Richard. But the job Richard settled on for most of his life? Stonemason.
Look at this from a little further back. Edmondson men who came off the white William Edmondson's farm and who built stone fortifications: Orange, Orange, Joe, Jordan, Persil and Richard.
Joe had a son named William and a stonemason son named Charles.
Orange had a stonemason son named William and a stonemason son named Richard.
I'm trying to get at two things. One is that clearly working at Fort Negley had a transformative effect on these families. These men built the fort, and some parts of their families settled nearby it when they moved to town. Some sons became stonemasons.
But the other is that there is a gap in our language where the relationships that sustained people during slavery exists. I feel, like, 75 percent sure that the heretofore unknown Orange is probably William's grandfather or great-uncle. But I'm 100 percent sure that he was someone very important and meaningful to the known Orange's parents, and they wanted to codify that these two individuals went together.
We know that Joe and Jordan remained close after emancipation. Were they brothers? Cousins? Just close friends who had been through a couple of hells together? I don't know if we'll ever know.
And was Richard the stonemason named for the Richard who worked on Fort Negley? Again, we probably won't ever know.
But based on their ties to each other and their staying in each other's lives and the ways the same names keep popping up, we're looking at a community of caring, if not necessarily a family by blood. And this is something we keep seeing over and over again — these communities of caring that aided people in making it through terrible times.
That's the lesson I'm taking from our history: Form deep bonds with people you care about, and then look out for each other. As imperfect and small as it is, that's what works.