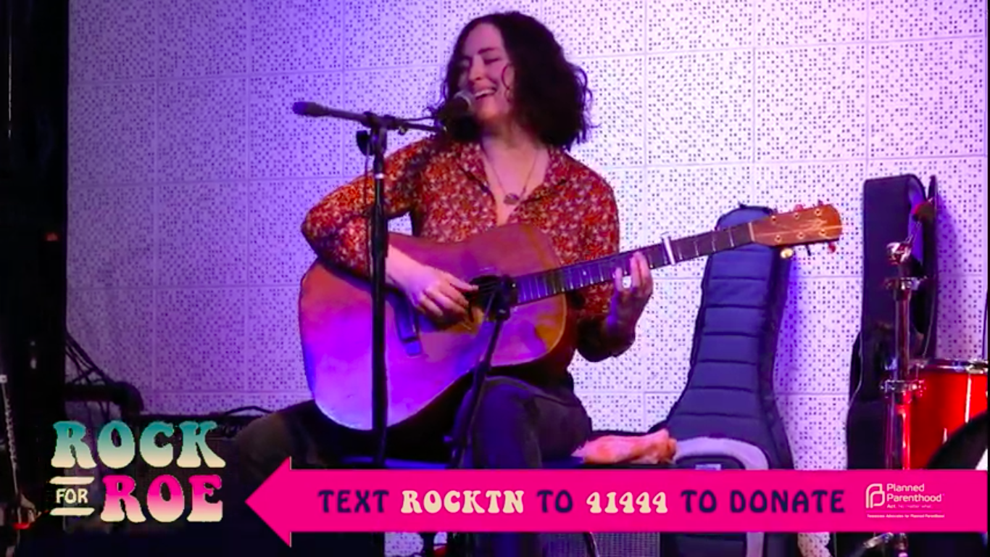 Reverting back to streaming concerts after getting to experience in-person shows when pandemic restrictions eased up in 2021 is an unappealing proposition to any lover of live music, to be sure. However, few continue to bring as much creativity and fun to the livestream format as the folks at Third Man Records, whose early-2020 TMR Public Access series highlighted Nashville artists like Luke Schneider, William Tyler and Adia Victoria. Later that year, the label and venue's Musicians for Marquita telethon raised more than $15,000 for Memphis activist-turned-candidate Marquita Bradshaw's U.S. Senate bid. 
That October 2020 event's format and old-school public access TV vibe was reprised for Saturday's Rock for Roe virtual benefit. The show, held on the 49th anniversary of the landmark Roe v. Wade decision that guaranteed a woman's right to an abortion in the U.S., was aimed at raising funds for Tennessee Advocates for Planned Parenthood and awareness of the very real threat of an abortion ban in Tennessee. Performances by five local musicians and one comedian — Nicole Atkins and Tristen were originally set to play, but were late scratches — were bookended by educational sound bites from Tennessee politicians and activists. There were also live Q&As with Francie Hunt, executive director of TAPP, and Odessa Kelly, a nonprofit leader who's launched a campaign for Congress.

Ziona Riley, joined by father-and-son team Jim and Austin Hoke, took the stage at Third Man's Blue Room first on Saturday. They kicked off the two-hour concert with delicate and precise acoustic folk with autoharp and mountain dulcimer accouterments. A song Riley identified as "Texas Bodhisattva" was particularly lyrically evocative. Host Bebe McQueen aptly described the Indiana-born singer-songwriter's set as "the softest, prettiest punk rock I've ever heard."
Then came a short-and-sweet set from Becca Mancari, who married mantra-like vocal hooks with electric guitar work equal parts atmospheric and driving. Afterward, local stand-up (and sometime Scene video contributor) Josh Black hit the stage for a set that was amusing, if a bit scattered.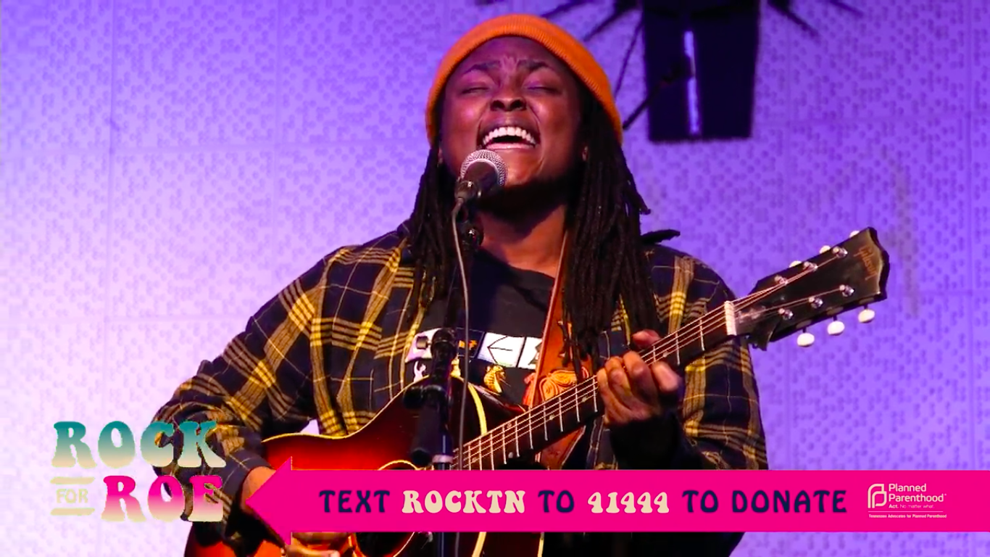 Later, Joy Oladokun's soulful acoustic tunes, like the unflinching and anguished "I See America" and the yearning "Sunday," felt as casual and familiar as her go-to earth-toned flannel shirt and bright-orange beanie. Being onstage is a very weird experience, but she's really gotten at ease with it — even more than when I first saw her on a June 2020 benefit stream for Musicians Health Alliance. Aaron Lee Tasjan, another Nashvillian who's done his best to not let the pandemic slow him down, rolled in with a full four-piece band, lending an orchestral flair to his spirited retro-pop songcraft.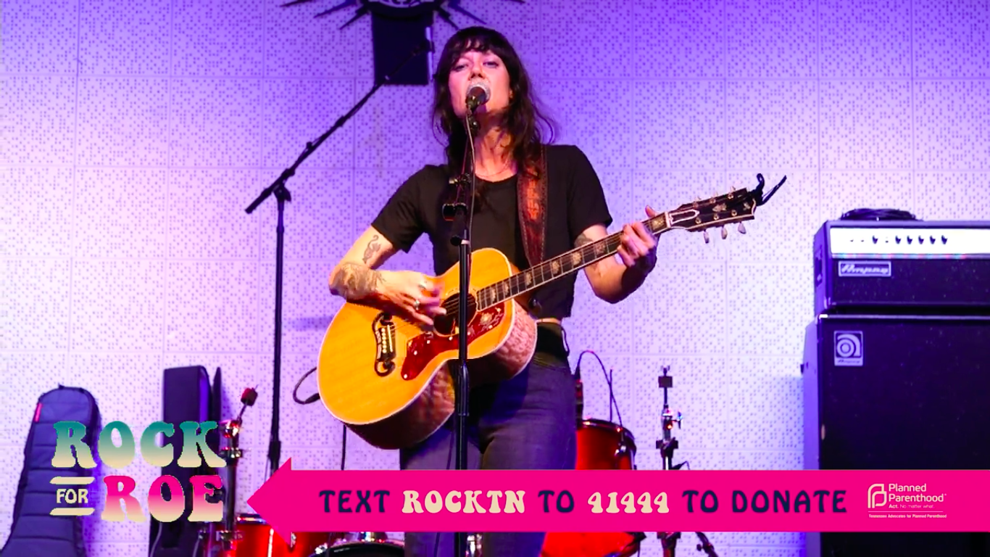 The standout performance of the evening came from Lilly Hiatt. She rode into the night on the momentum from her excellent fifth album, her late 2021 release Lately. She capped her rollicking, joyous mini set with a Lucinda Williams cover, "Passionate Kisses" — a song whose simple demands of respect, love and basic human rights both nicely complemented Hiatt's originals and felt well-suited to the occasion.
The concert raised more than $20,000 for TAPP (you can still donate or volunteer via their website), and you can see it in full on Third Man's YouTube channel. There's still nothing quite like an in-person show, but streams like this one, especially when they support a worthy cause, can still play a vital role.