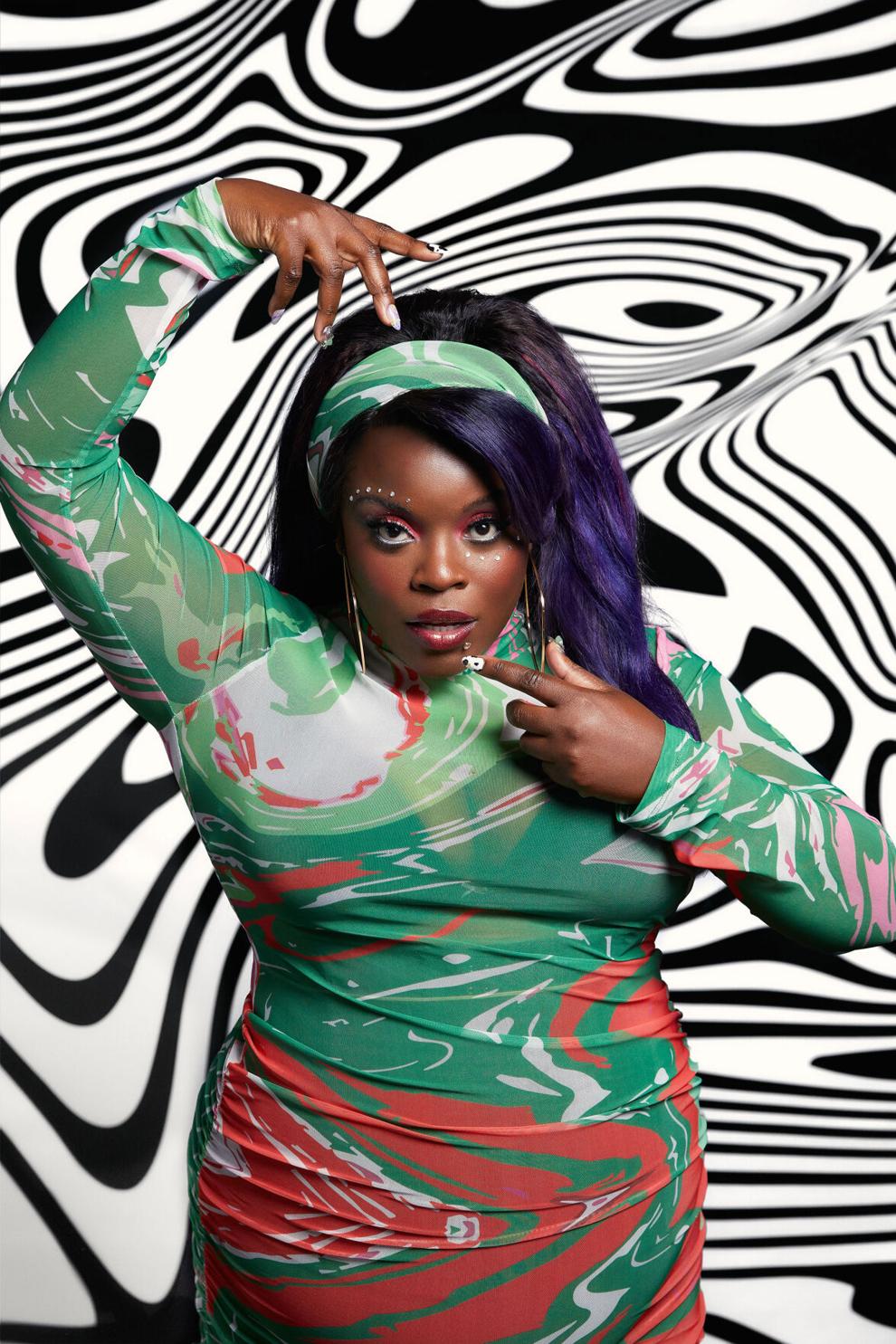 In 2019, Yola graced the cover of the Scene's annual overview of AmericanaFest. The roots- and soul-schooled singer-songwriter came into the fest on the heels of high praise for her stunning debut album Walk Through Fire, which she performed songs from for awed audiences. She also had two major nominations for the annual Honors and Awards. Her star continued to rise rapidly into early 2020, when she notched four nominations at the Grammy Awards and accepted the role of Sister Rosetta Tharpe in Baz Luhrmann's forthcoming film about the life of Elvis Presley.
Like all of us, Yola hit a series of roadblocks as the COVID-19 pandemic took hold. Production on the film halted, as did the entire live-music industry, leaving the Bristol, U.K., native stuck in Nashville. Undeterred, Yola set up a residence here and took time to get quiet and get back in touch with herself, a task that had been impossible within her increasingly packed schedule. That introspection birthed Yola's new album Stand for Myself, out Friday via Easy Eye Sound.
While Stand for Myself shares similarities with its predecessor — once again, she tapped Black Keys frontman and Easy Eye owner Dan Auerbach as producer — the album is Yola's most potent, personal work thus far. Its powerful lyrical content is complemented by an even broader assemblage of sounds, adding funk, R&B and alternative rock to Yola's already commanding combination of country, folk and soul. The Scene caught up with Yola to talk about all she's accomplished since that last conversation, her experiences with racial tokenism in the music industry and, of course, her fantastic new album.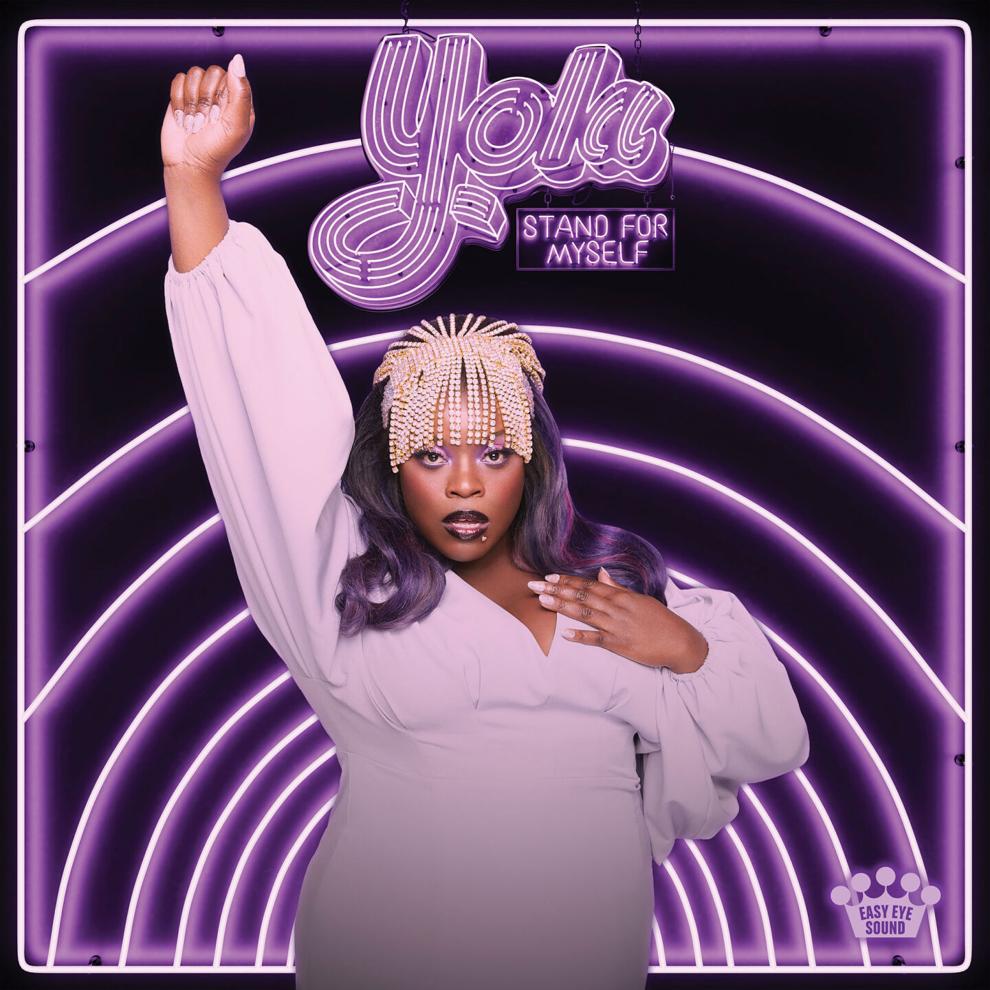 Last time we spoke for the Scene was around this time two years ago. When you think back to that time, and everything that you've accomplished since then, how does it compare to now?
Almost everything has changed, in short. In long, to be blunt about it, the bloody Grammy Awards. I got nominated for four bloody Grammys, including Best New Artist … trying to duke it out with Lizzo and Lil Nas X and Billie Eilish. I didn't have that on my to-do list. That changed a lot of things.
Outside of awards and things like that, I actually got to know some people in Nashville. I was working so much, for pretty much all of 2019, and I finally got to make some real connections. That gave me that sense of home that I was looking for, so that I could speak on subjects that are even closer to my life experiences that maybe I couldn't have on the last record, because I didn't know anyone I was working with. It's very hard to go into what it's like to be a token Black lady that's English with white men that are American. So that was one thing that I was able to remedy on this record.
To your point about being able to work with people who have a real understanding of your experience, how did that change your energy when it came time to write and go into the studio? I imagine you'd feel a palpable difference with what you were willing to express and share.
If I were to talk chronologically, there were songs I had already written and played out that I wanted to take into the studio and finish. … In those situations, it allowed me to go, "I know what this song needs." For a song like "Diamond Studded Shoes," me and Aaron Lee Tasjan started it over a bottle of wine, talking about life. Then I played it in Scotland and the crowd went nuts. That was 2018.
Because of the kind of song it is, quite inspired by something political but human in its way, I was like, "If someone doesn't understand the angle I'm coming from with it, it's going to be hard for them to get in the room and contribute." And I found that with a number of songs that had a political bent or a particularly personal bent based on me being a Black woman, and a token Black woman at that — I need people in the room who can speak on that and contribute. … I want the art to have the ability to do what it wants to do. I want it to be born. That meant I had to find people who could finish songs with me and understand what I'm trying to say. … A lot of the time that was Natalie Hemby. She's credited a lot on this record.
She's incredible at her job.
She really is. But she's also an arch empath. Maybe she isn't clued in to everyone's life experience all of the time, but she's an empath and she can't help but feel. She's that type of person. You can talk to her about anything, and she'll find her way to it. That's what great writers do.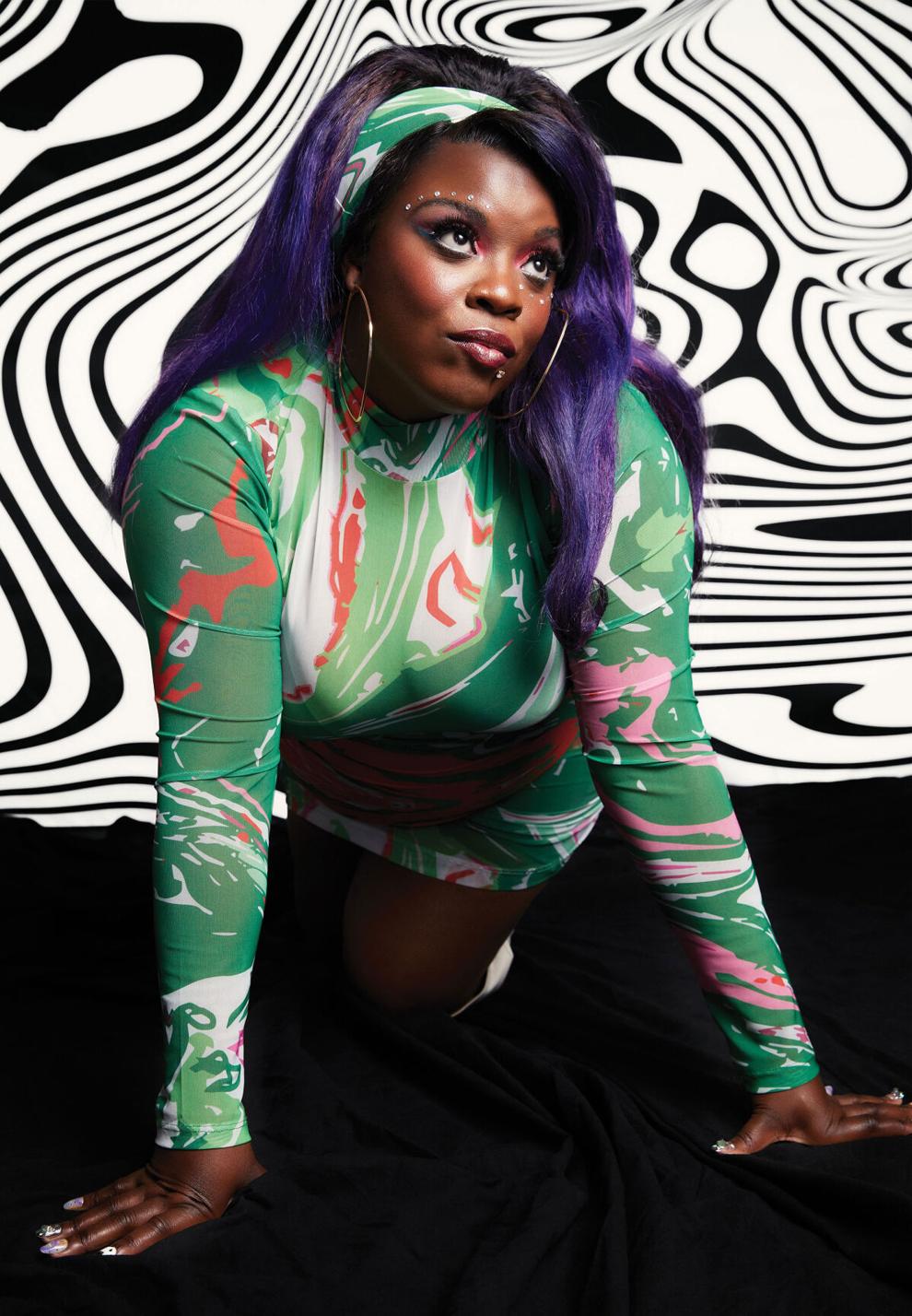 You've already spoken a bit about your experiences with tokenism as a Black woman, including how conversations with contemporaries like Joy Oladokun allowed you to be more open and vulnerable in your music.
Joy and I had a lot of similar experiences. We had the experiences of being threatening in a creative space to our white peers, sometimes — and maybe more commonly, our white female peers — and having to minimize ourselves so that they felt comfortable in our space. Sometimes, even when they were singing something like soul music or something ostensibly, from my point of view, where my body is made to churn out that kind of sound, and then feeling like you have to minimize your ability to deliver to make someone feel comfortable. Or you're in the studio and you're writing in your early career and the idea of "knowing your place" starts cropping up. And not because you aren't in the room to be creative, but because people don't want you to be the person in charge of proceeding.
When you're always the token, you're never fully relaxed. You're always going to be skewing to someone else's life experience, someone else's story. And you're told that what you want to talk about isn't a common enough experience to talk about — being made to feel like you don't belong is a very common experience for a lot of people.
They only want the parts of you they feel comfortable with or feel that they can use, then they reject the rest?
Yes. "That made that person feel uncomfortable, so could you just not be?" That's not conducive to love. It's conducive to exploitation and control. To be in an environment that allows you to speak on your truth and doesn't heel-turn the moment you start serving it has everything to do with not just this record but the conversations I was having, and the ability to write something that really is our life experience.
How can you make real, authentic art if you can't be yourself? That's just a contradiction.
It sounds so obvious to say, right? One-hundred percent. It seems almost trite to say it. But it's the most true thing. It's really hard. To make authentic art you actually have to be yourself. But think about the number of times you've heard of artists speaking on their experience and how they haven't been able to be themselves. Loads! Which is insane. People go, "Oh, I don't feel like music is the way it used to be." But you're going to struggle to find people who are authentic if you don't allow them to be who they are, or if you make them afraid to be who they are. That was more in line with the conversation. It was that instilling of fear, that if you are you, bad things will happen.
That's a powerful tool that seems to get wielded a lot — everywhere, but especially here in Nashville.
It is. And it's not always people who want to do you wrong. It's often people who love you who just want to protect you from being rejected, or protect you from not getting an opportunity. But I want to tell you something now. For me, personally, the worst thing that can happen is the people that love you telling you to change. The people that are supposed to be uplifting you telling you to minimize yourself, or the people you trust and work with betraying you. All of these things pertain to being cared for, being well-tended. As artists, we really need this. I don't know if that is a conversation that is often had. But we need to be well-tended, because this lifestyle is arduous.
There's such a sense of joy in this record, even on tracks with difficult subject matter. How do you feel that aspect of the album is connected to this greater sense of freedom you found?
When we were getting ready to track this record, Dan [Auerbach] said, "OK, what are you thinking for this one?" And I said, "We need a drummer like James Gadson. We need a bass player like James Jamerson. We need a rhythm-section philosophy to govern this record, because I feel as though I have a bone to pick with time." And by that I mean feel, and pocket. We've been in the land of "Nashville time," which is so straight-ahead, but I really wanted to explore what it would be like to take some Nashville players and some New York players, people who maybe had a background in jazz, and see what it would mean to play with that kind of feel in this environment.
What happened to the countrified soul? What happened to that kind of "wall of sound" classic pop song? … I really wanted it to be sexier. I felt that the last album was beautiful and very clean. But I was like, "I really want to feel less clean on this record, and feel sexier." So when we're recording, and I'm feeling this and everyone is playing the living daylights out of their instruments, I'm happy that it's a bit dirty. Because I'm a bit dirty.