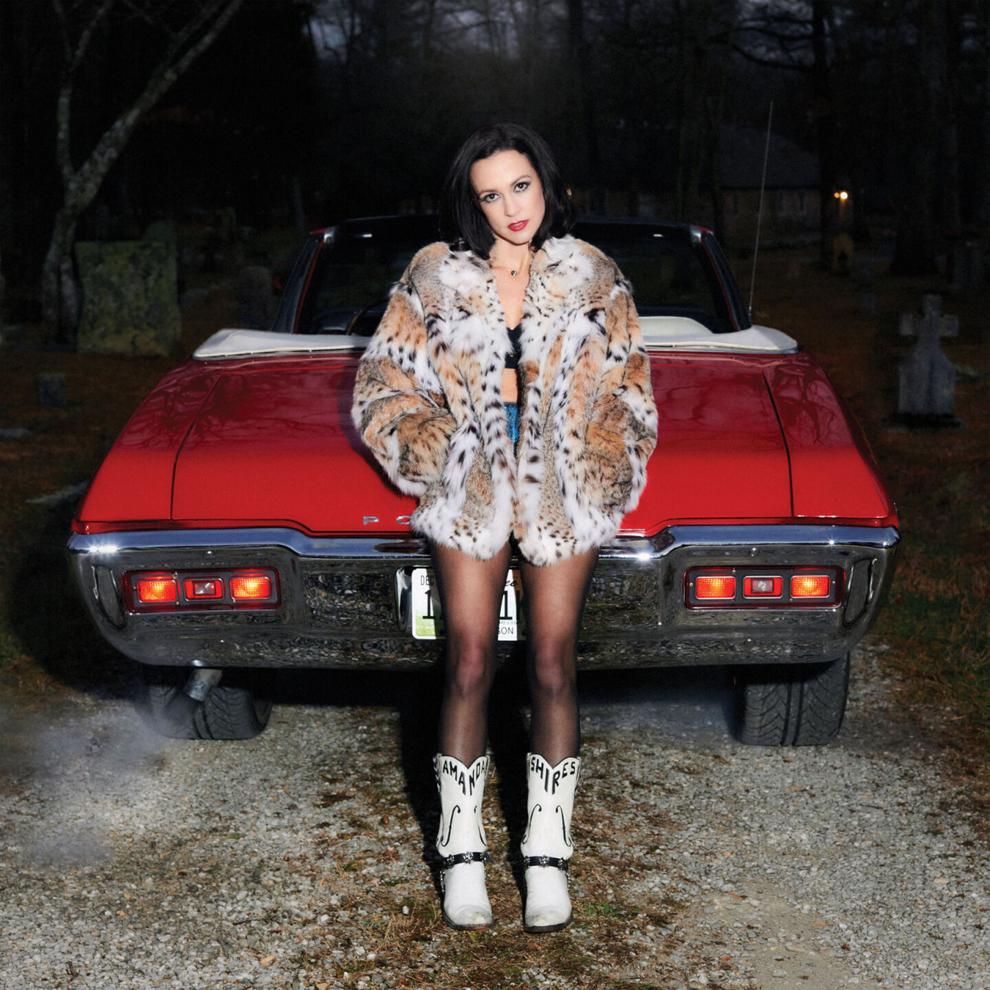 Amanda Shires was done. In the months following the onslaught of the COVID-19 pandemic, the award-winning singer, songwriter and violinist couldn't even entertain the thought of getting back into the studio or performing onstage again.
"I was just a painter, and I was fine with that," Shires says. "Except that I wasn't fine. My heart was broken because I had quit."
Before the world shut down, Shires' music career seemed to be flourishing. Her 2018 solo record To the Sunset won widespread critical acclaim. Her dream of forming a female-led supergroup to help combat the sexism, ageism and exclusion plaguing country music became a reality. The Highwomen — Shires' project with Brandi Carlile, Maren Morris and Natalie Hemby — made waves in the industry when they released their excellent and defiant self-titled album in 2019.
All of that forward traction came to an abrupt halt just a few months later. Shires and her husband Jason Isbell hunkered down at home as lockdowns were put into effect across the globe. She mourned the loss of close friend and legendary songwriter John Prine, who died from COVID complications in April 2020, and juggled the daily responsibilities and stresses of motherhood, all while trying to work through marital issues. There wasn't much time left to think about the future of the music industry — if there was going to be one at all.
But the trajectory of Shires' creative path suddenly shifted after a singer-songwriter named Lawrence Rothman reached out to her with a request. They were recording their own sophomore album, Good Morning, America, and thought Shires' harmonies would fit perfectly on one of their new tracks.
Many artists might simply ignore these kinds of cold-call requests from strangers, but Shires thought of Prine, and how he always made a conscious effort to listen to any songs that were sent his way. She gave it a chance. Intrigued by what she heard, Shires reached out to Rothman and voiced her interest in working together. They quickly formed a close connection, communicating back and forth over texts for hours. While their friendship was blossoming, Shires was simultaneously facing an especially challenging period in her marriage.
"During this time, the disconnect [between Jason and me] hadn't connected again," she says. "It was a big blur of not being able to get through. So I thought, 'Maybe I'll write a song with my feelings and send it to Jason.' "
The result was "Fault Lines," an achingly raw assessment of where their relationship was and where it could be heading. She sent a demo recording to Isbell, hoping that her message would come through loud and clear.
Instead, he left the song unplayed. Shires sent the track along to Rothman.
"I told them, 'You've got to hear this song — I wrote about where I am in my marriage,' " Shires explains. "They listened to it and they said, 'That's really great. We should record it!' "
But she had already made a decision not to go back into the studio. Her albums, which support her poetic lyrics with an inviting and haunting blend of folk and country sounds that also draws strength from rock 'n' roll, have earned Shires widespread praise. However, harsh criticism and insults from previous recording sessions — "I haven't had a good recording experience in years," she says — burned away her confidence and left her to bear the weight of the trauma.
" 'I'm not recording music anymore,' " she recalls telling Rothman at the time. "I just wanted somebody to hear ['Fault Lines']. I really don't want to get into a recording scenario again, because that's where I sustained my biggest injuries. … We got deep in conversations, but at the same time, I had this guard up."
Rothman continued to encourage Shires, but the risk of reopening those emotional wounds still seemed greater than the lingering need to channel her emotions through music. Eventually, she agreed to a trial day in the studio to test the creative waters. Much to Shires' surprise, the pair immediately hit it off and made plans to make a full album together. There was just one problem: She hadn't written any songs.
With a new creative spark ignited, Shires began combing through her collection of journals that dated back to 2018. She wrote fragments and lines from those entries out on index cards, which she then attached to the walls of her barn with painter's tape.
"It's kind of a way to look at yourself from the outside," she says, "to look into all your ruminations and see how things connect."
After she finished her work, Shires put those cards and journals into a shredder to be composted. She'd rather have the fragments return to the soil than to face the fate of diaries from artists like Kurt Cobain and Andy Warhol, who weren't around to bring context to their words when they were published posthumously.
"I have a huge fear of misinterpretation," says Shires. "I also just don't like the idea of somebody getting on eBay and selling it for $500."
In less than a month, Shires wrote 26 new songs that give a voice to her thoughts, feelings and experiences since she wrapped production on To the Sunset. The final product of this transformative creative chapter is the Rothman-produced Take It Like a Man, Shires' strongest and most autobiographical album to date. She'll mark the release with a sold-out show at Third Man Records' Blue Room on Thursday, and another on Friday for fans who preordered the album at Grimey's, as she gears up for a lengthy fall tour; Shires will also open one of Isbell's shows at the Ryman on Friday, Oct. 21.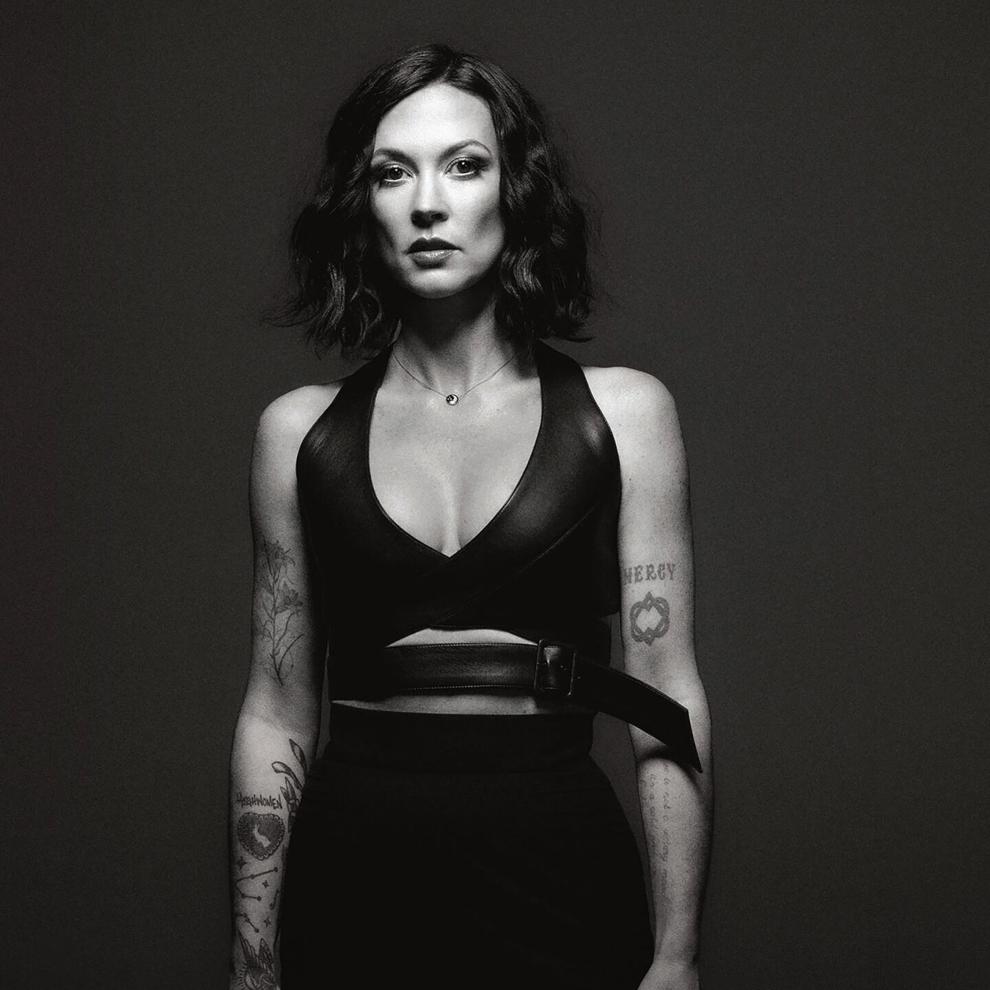 Lead single "Hawk for the Dove" is sultry, seductive and empowering. "Don't Be Alarmed," which she co-wrote with Ruston Kelly, Liz Rose and Isbell, depicts two lovers trying to break the divide that's been built between them in a way that feels incredibly real.
"All of us have had turmoil within our respective marriages, and it was definitely coming from a place of vulnerability," Shires says. "In one word, that's how I would describe how I picked every song for the record. You have the choice to be vulnerable or not. However you handle yourself, it's all about choice."
Somehow, Shires knows how to channel even the most complicated of emotions into lyrics that stay with you for the long haul. She voices the electric pull of attraction in "Here He Comes," and the yearning to hold on for the long haul in "Lonely at Night" and the soul-kissed "Stupid Love."
Driven by a lively horn section and Shires' searing, amped-up violin, the somewhat risqué "Bad Behavior" features Morris on backing vocals, as well as Brittney Spencer, who provides a playful, impromptu riff mid-song. The addition came organically, birthed from a spontaneous moment of joy that Shires felt was essential to the song.
"That's what music is about — when you're doing the thing that you love and you feel great about, and you're in that space with other people," she says. "That's what music is supposed to be. It's supposed to feel good."
Rothman's endless encouragement and a safe, welcoming studio environment were two important elements in cultivating Shires' creative rebirth. But this important new chapter would never have begun without her decision to recenter her own wants and needs. She's embracing herself more than ever, standing resolute instead of shrinking down to fit anyone else's expectations. The feedback Shires has received about the album so far reiterates just how important and impactful this era of personal reinvention has been.
"A lot of them have been like, 'Oh, I can hear your voice! You're singing with a lot more confidence and power.' I have that. And it's not because I believe in my voice any more than before. It's just that I believe in myself more."