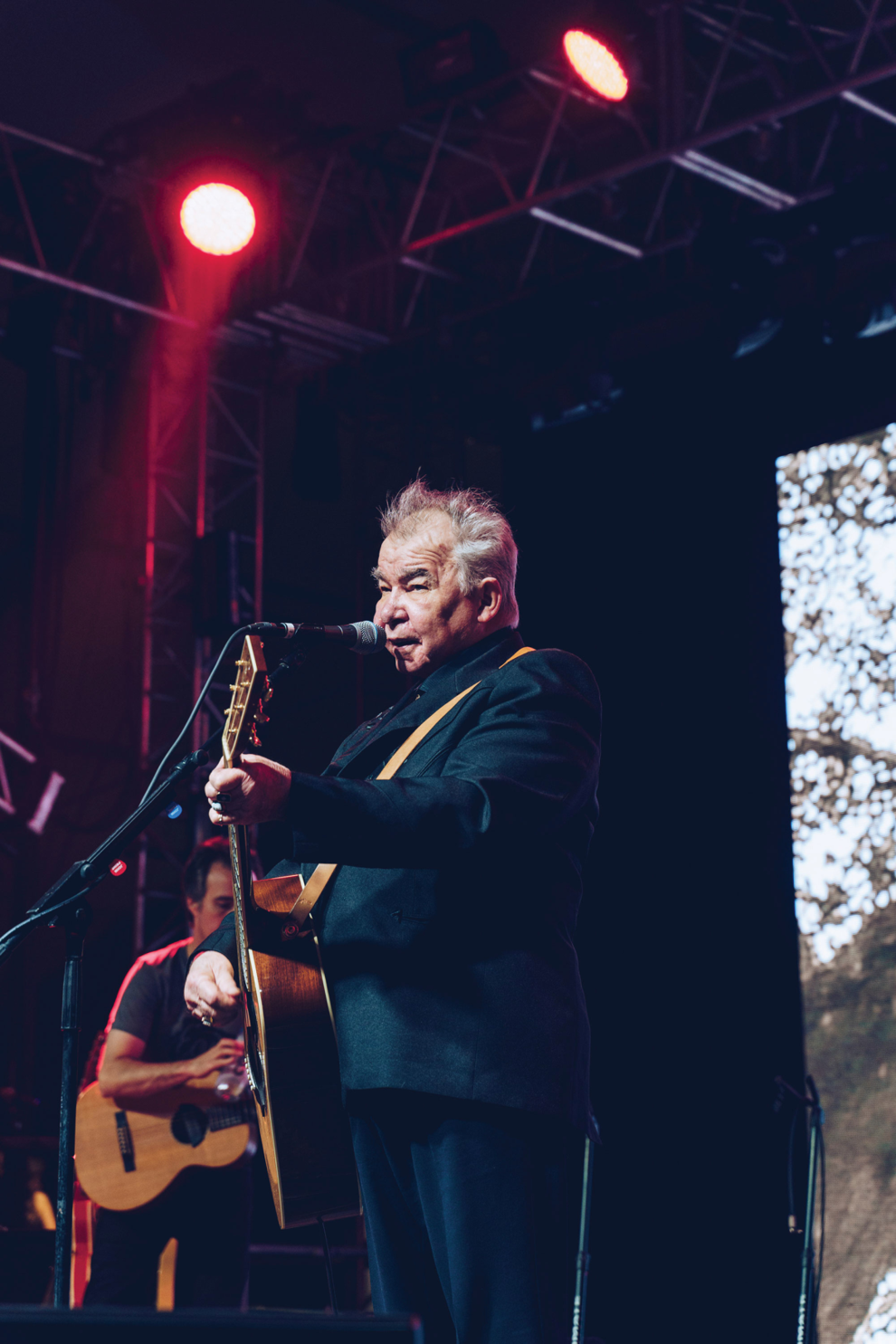 A songwriter's songwriter, a singular human and a guiding light for generations of musicians is gone. On Tuesday, April 7, John Prine died of complications from COVID-19 at Vanderbilt University Medical Center. He was 73 years old. He is survived by his wife, Fiona Whelan Prine, and three sons, Jody, Jack and Tommy. In lieu of flowers, the family asks you to please consider a memorial donation to one (or more) of three local nonprofits that serve vulnerable people: the Nashville Rescue Mission, Room In The Inn and Thistle Farms.
Prine grew up in the Chicago suburb of Maywood, Ill., and he drew a great deal of inspiration from his family's roots in rural Kentucky. He was working as a postal carrier when he began attracting attention for his extraordinary folk-schooled songs. In tunes spread over 18 studio albums — from "Illegal Smile," the opener of 1971's John Prine, to "When I Get to Heaven," which closes 2018's The Tree of Forgiveness — Prine perfected the practice of illuminating characters from the inside. 
He told profound truths about the complexities of human nature in songs that feel as casual as a conversation with your favorite uncle. In lyrics that were often devastatingly sad and slyly funny at the same time, he made you feel proud of being human, and maybe even a little hopeful. His singing voice was never particularly refined, and was made rougher and deeper by treatment that helped him survive squamous cell cancer in his neck in 1998. But Prine knew how to use that voice to share stories that told you something important about living, whether the songs were his or not. You can hear that on his 1999 LP of duets In Spite of Ourselves, which consists of 15 covers plus one original. That song, "In Spite of Ourselves," remains one of the most beloved in Prine's entire catalog.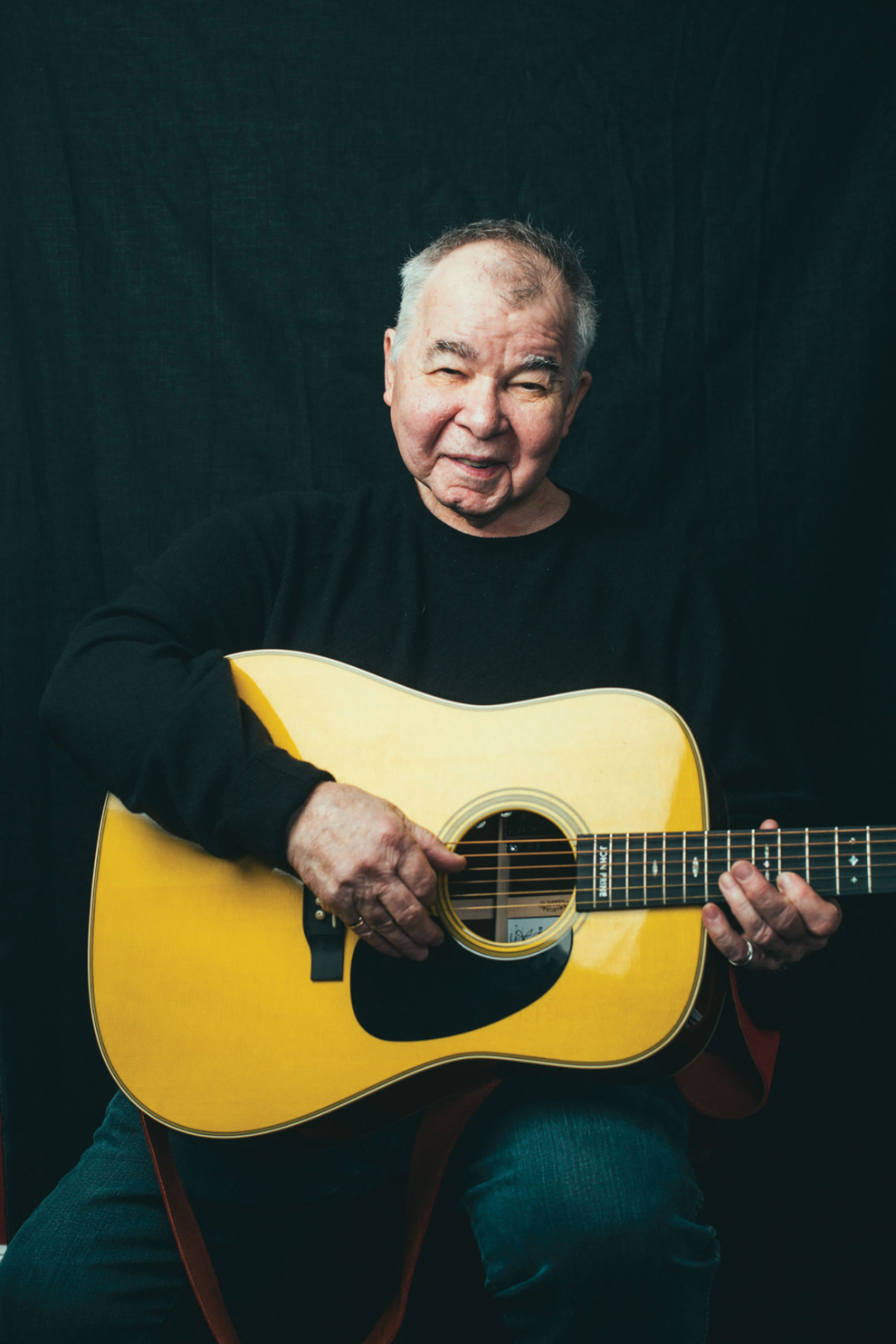 Prine earned two Grammys for Best Contemporary Folk Album as well as a Lifetime Achievement Award from The Recording Academy, and he was the Americana Music Association's Artist of the Year three times. As much as he is revered for his work, he's beloved for the way he lived his life as a genial, easygoing, generous person who could have stepped out of one of his songs. In the days following his death, heartfelt tributes filled print, broadcast and social media. They came from fans, from Ireland's President Michael D. Higgins, from duet partners like Iris DeMent and from peers like Bruce Springsteen. They also came from younger artists whom Prine made to feel like peers. 
Sturgill Simpson, with whom Prine shared an office space in Germantown, remembered him as a wonderful listener and a gentle prankster. Margo Price and Jeremy Ivey recalled his love for his family and his fans. Amanda Shires and her husband Jason Isbell reminisced about the ways he made up-and-coming musicians feel at ease. Those sentiments were echoed by Kelsey Waldon and Tré Burt, the two most recent signees to Oh Boy Records. Prine co-founded the independent label with manager Al Bunetta and friend Dan Einstein in 1981, not long after he moved to Nashville. 
Below, we've gathered a handful of remembrances from Nashvillians who knew Prine in other ways.
From Tyler Glaser, record store and theater staffer:
My first personal interaction with John Prine was also one of my biggest comedic failures. John came into Grimey's, where I had recently started working. We hit it off and started talking about 78s. John had recently acquired an old Victrola and wanted to start his 78 collection. About 10 minutes into our conversation, the store phone rings. Says the customer on the other end of the line: "Hi, I'm looking for John Prine ... Missing Years." It took every ounce of restraint in my nervous body to not blurt out, "He's not missing, he's right here," and then hand the phone to John. 
I held off at the time, but after a few run-ins with John, I came to realize that is EXACTLY what he would have wanted me to do. He would frequently come into Grimey's with his brother Billy, as well as my other workplace, the Belcourt, with his wife Fiona or one of his sons. In addition to discovering his sense of humor, I learned that he was the definition of a family man. He never boasted about it, but you could feel the pride he had in his family radiating off of him whenever he was out with them.
The last time I spoke with John was on New Year's Day. My girlfriend and I had gone to his New Year's Eve show at the Grand Ole Opry House, and I had to open the Belcourt the next day. Running on fumes from being at the show until 2:30 a.m., I was shocked to see John and Fiona come in for the opening 2:30 p.m. screening of Gilda. 
After the film, I went up to them and said, "Hey, I was at the show last night, and it was so amazing, but I don't even understand why you're here this early." Fiona said they'd gotten home at 4 a.m., and John chimed in, saying, "Took a little nap and decided to come watch a movie."
From Fats Kaplin, a masterful multi-instrumentalist who joined Prine's band for tours following The Tree of Forgiveness:
I'd only been in John's band for a few months when I rode with him from a show in northern Alabama to the next show in Memphis. Just the two of us in his black SUV. John said he would take the wheel for the first half of the trip, as he loved to drive, so off we went on the back roads.
I recall a gentleness about the trip, as John would quietly comment on signs or interesting town names — he was always very observant. Old cars, hamburgers and songwriting played big roles in the conversation. We were listening to Buck Owens on the radio.
He wound up driving most of the way before pulling into a Dairy Queen, a John Prine favorite. "Best cheeseburger and fries on the road," he said.
As time went on, there were many more opportunities to get to know John, his wonderful wife Fiona, my band of brothers and all the wonderful people that he draws to him. But there will always be something about the memory of that drive to Memphis, on a beautiful day when I was just beginning to enter his world, that I will especially treasure.
On that day, all was right with the world.
I will always be grateful for every note I got to play and every moment I got to spend with John Prine.
From former Nashville Mayor Megan Barry and her husband (and former Scene contributor) Bruce, whose late son Max was a close friend of Prine's children:
So many others can talk about John Prine's musical impact, his songwriting and his brilliance. Our story about John is perhaps more prosaic than profound.
When our son, Max, was young, he came home from a new friend's house and said he had been at the Prines'. We looked at each other and said, "John Prine? The musician? Like — THE John Prine?"
We were, and are, huge fans. We remarked to Max how cool it was, and asked if he knew how special it was to be in John Prine's presence, to be hanging out with him.
He looked at us and said, "Geez, guys, Mr. Prine is just Tommy and Jack's dad."
And that's who he was to Max — a parent who, along with Fiona, welcomed our son into their home and lives, who invited him to meals (he might have eaten more at their house in his senior year of high school than ours!), who loved him. John was so much to so many — and not the least Tommy and Jack's dad.
Compiled by Stephen Trageser with additional reporting by Stephen Elliott.