"I've been ticked-off ever since I read Pluto was no longer a planet," says John Prine, sitting at the dining table in his Green Hills home. He's dressed all in black and drinking a caffeine-free Diet Coke. Moving boxes are stacked nearby in threes, and various items of youthful interest, like a vintage set of dominoes and a Little Slugger bat, are scattered about the room. Science tends to bore the 71-year-old songwriter: It's too rigid, with no room for imagination, and Prine likes to make things up. But there was something about the idea of poor scorned Pluto, stripped of its planetary glory, that really irked him. 
"I picture Pluto like a person," says Prine. "He doesn't have any friends anymore. He doesn't get to go to all the big dances, while all the other planets get to go to the ball. He's kinda like Cinderella." 
That take on Pluto's story made its way into a song called "The Lonesome Friends of Science" from Prine's beguilingly good new album The Tree of Forgiveness. The record, produced by Dave Cobb, is out Friday on Prine's own Oh Boy Records. It's his first LP of originals since 2005's Grammy-winning Fair & Square, and it features appearances by his friends Brandi Carlile, Dan Auerbach, Jason Isbell and Amanda Shires. Prine tends to co-write a lot these days, but he tackled "Lonesome Friends" solo. It begins with about four seconds of spacey Theremin that dissipates into the ether, leaving his signature chugging acoustic guitar and twisting, turning characters: Pluto, hanging out on his own in a weird Hollywood sushi bar, watches as Venus skips out on her beau to run away with Mars. In Prine's world, planets have feelings, appetites and souls, and reality is open to interpretation. Everybody hurts — even celestial spheres of ice, gas and rock.
Prine's songs have been recorded by dozens of musicians, from Bonnie Raitt to Johnny Cash to Miranda Lambert, and his writing is often lauded for the way it melds humor and heartbreak and finds beauty in bizarre details. A good tale is of the utmost importance, but Prine doesn't just write stories for their own sake. From his 1971 self-titled debut, which contains classics like "Hello in There" and "Illegal Smile," up through The Tree of Forgiveness, what he cooks up reveals truths about humanity's blessings as well as its curses. He's not passing out spoonfuls of sugar to make the medicine go down. Instead, he's trying to help us tolerate the bitter taste left by bewildering, painful experiences like death and love. It makes everything else seem that much sweeter.
"You aren't as afraid if you put a name on things," Prine says, "let alone a song."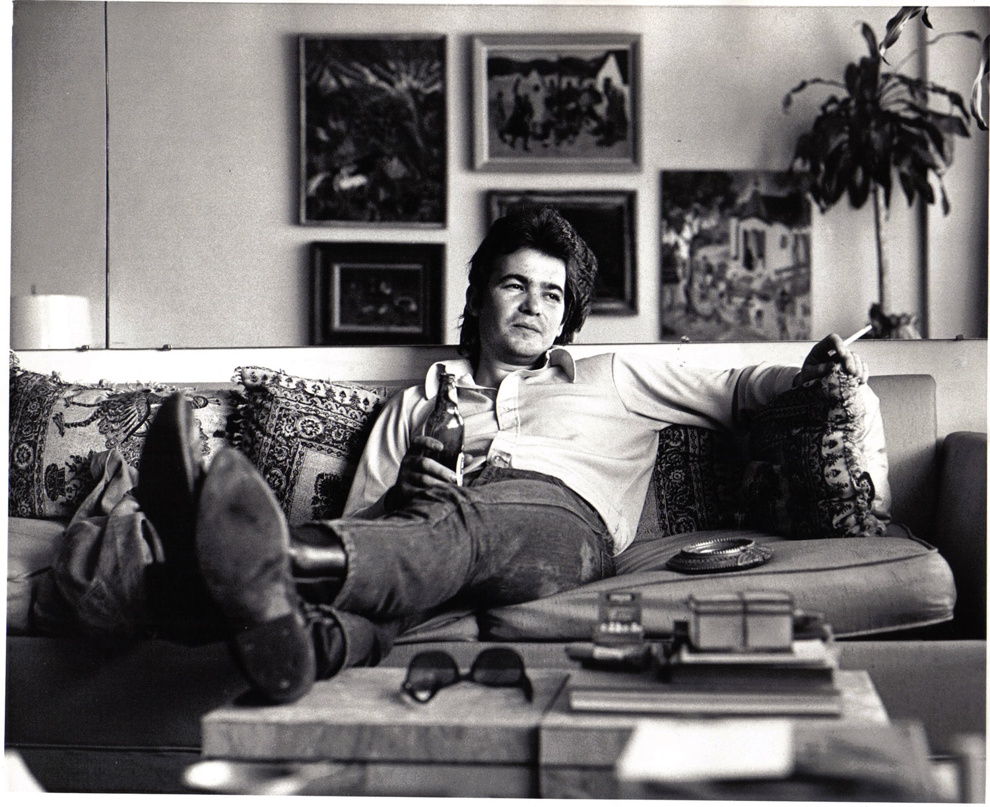 The afternoon we meet, Prine is just bummed to have missed the meatloaf. The plan was to head to Arnold's — Prine's got the weekly menu memorized — but his knee started to ache from recent surgery, so he decided to meet up at his home, where one of his prized old black Cadillacs sits outside. He and his wife Fiona Whelan are moving soon, to a place with space for more antique cars (he's got his eye on a '62 Chrysler Imperial, a "big, ugly car with fins") and to get away from the passing Homes of the Stars tours, which now make a stop at Prine's house after visiting his neighbor, country singer and talk-show co-host Kellie Pickler. 
That kind of attention is fairly new for Prine, who's lived in Nashville since 1980, splitting his time between here and Whelan's home country of Ireland when he's not on the road. He still likes Nashville, despite all the traffic, tourists and construction, though he hates the potholes. "You could lose a car in them," he says. 
As Prine's manager, Whelan also presides over Oh Boy with one of their sons, Jody. Whelan pops in to say hello in jeans and a T. Rex band tee. She says proudly: "My mom wouldn't let me hang their posters, so now I get to wear this shirt." The next time she surfaces, it's to ask Prine if he needs anything. 
"I could use a rhyming dictionary," he replies casually. She laughs, because Prine asking for a rhyming dictionary is a bit like Michael Jordan dragging a stepladder onto the court to dunk. On The Tree of Forgiveness, there are wry verbal gymnastics aplenty. In Prine's hands, even death ain't too bad, as heard on the album's rowdy, kazoo-filled closer, "When I Get to Heaven." With help from his family as well as Carlile, Shires and Isbell on the choruses, Prine envisions his perfect afterlife: endless cigarettes, his favorite cocktail (a vodka-and-ginger-ale concoction called a Handsome Johnny) and the chance to ditch his wristwatch. He likes watches themselves, as jewelry at least — during our talk, he wears a Rolex from 1946, the year he was born. But time itself is less valuable in the long run, as he sings: "What are you gonna do with time after you've bought the farm?"
"The Tree of Forgiveness" itself appears in the song as a heavenly nightclub, where Prine can gig for eternity. Even critics ("those syphilitic parasitics") are invited to join the party, be forgiven for their sins and have a beer. Prine got the idea for the name from a Mediterranean restaurant he and Whelan visited in Ireland called The Tree of Idleness. The name, like many things, stuck in his head. "I liked that title so much I stole the ashtray from there," he says. "I still got it around here somewhere. Once I get ahold of an idea, it will stay with me forever until I finally use it in something."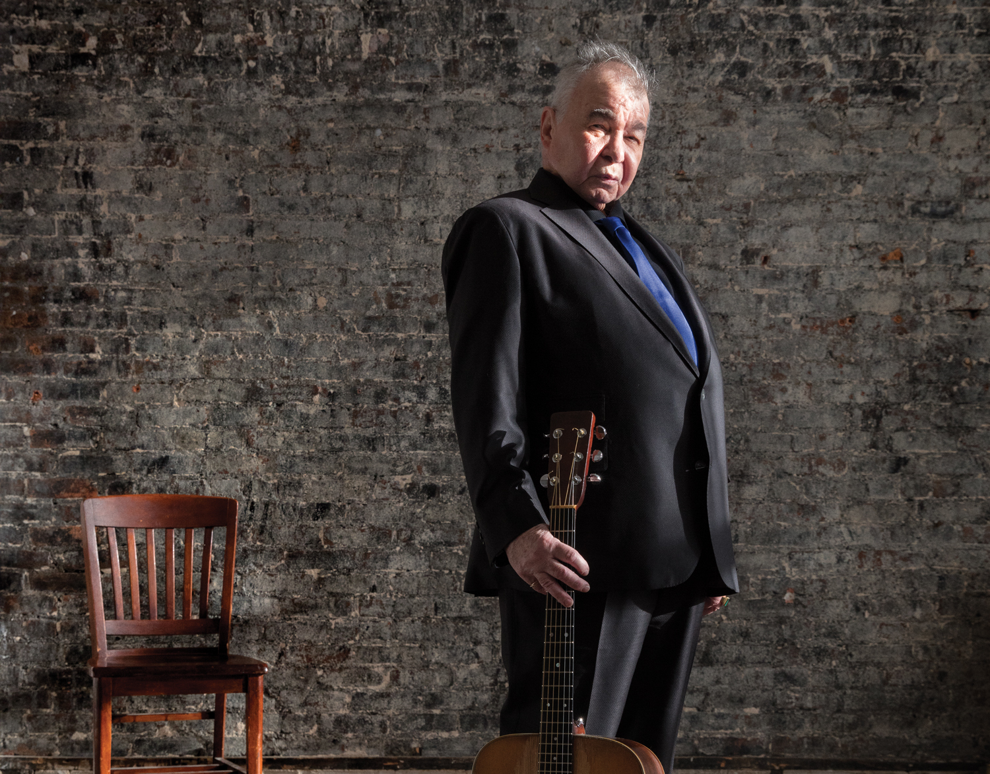 There's another line in "When I Get to Heaven" that Prine has been holding on to even longer, from when he was a boy growing up in the small town of Maywood, Ill. Prine's father William died suddenly at age 55 (an event Prine describes in "Mexican Home" from 1973's Sweet Revenge). One thing William used to say to Prine and his brothers when things got too serious has lingered.
"Any time you talked about mortality or religion," Prine says, pouring some Diet Coke into a pint glass, "he'd stand there and go, 'Buddy, when you're dead, you're a dead peckerhead.' "
Prine laughs and adds, "Well, that and 'Don't bullshit the bullshitter.' "
The sentiment about dead peckerheads made its way into "When I Get to Heaven": "I hope to prove him wrong," Prine sings, "That is — when I get to heaven." 
The afterlife Prine envisions accepts humans as they are, flaws and all. "I always had it in the back of my head there was some sort of afterlife, but if I thought it was all right-wing Christians, I'd cancel my reservations," he says. "I'd have to think it would be a place you'd like to go. And where I could resume smoking in public." Prine had to quit smoking after treatment for throat cancer cost him a part of his neck, and he hasn't had a cigarette in 20 years. He still misses it desperately. If he's around someone having a puff, he says, he'll stand next to them just for the smell.  
Though Prine may be picturing the afterlife, he's more connected to younger generations than ever. He's recorded with Isbell, Shires and Carlile, and sometimes performs with friends like Sturgill Simpson and Margo Price. And they're all enthusiastic about him, too: There's possibly no living figure more influential on the current class of artists in roots, country and Americana than Prine, particularly in the past several years, when he's seen a huge rise in his audience. Kacey Musgraves wrote a song about her dream of smoking weed with him. "He's the mountaintop," says Auerbach, "and everybody knows it." 
"He is truly one of the founding fathers of Americana," says Jed Hilly, president of the Americana Music Association, which crowned Prine Artist of the Year in 2017. "His keen interest in the work of others, especially the next generation, not only informs him as a writer, but also sets the standard for new artists." 
Prine is not just content to be an influence on those artists. He wants to work with them and have them be as vital a part of his craft as he is theirs. "If you go to John's house, he's playing their records," says producer Cobb.
Prine's outlook on the up-and-coming generation wasn't always this positive. "There's a lot of good stuff going on now, but for a while there wasn't," he says. "To see Jason Isbell and Sturgill and Chris Stapleton and the others, it gives you hope." He has equally kind words for Carlile, Auerbach, Shires and Price. 
"I just really believe in her," he says of Price, with whom he's sung, toured and slung cocktails. "I think she's going to be a really big star. She's been through it before, and she's hungry in a different way." The two also share an inside joke about a particular facial feature. 
"John Prine has told me on several occasions how much he loves my broken nose," says Price. "I've always hated it, even debated rhinoplasty, but he found the beauty and uniqueness in it. Now every time we sing 'In Spite of Ourselves' together, I smile so big when that line comes: 'We're gonna spite our noses right off of our faces.' I love singing with him. He's still sharp as ever."
Prine is also very close to Isbell and Shires, and is godfather to their daughter Mercy. "Our relationship with the Prines is very important to us," says Shires. "We consider them family, whether they want us or not. Our daughter knows 'Clocks and Spoons' by heart." On the road, Shires and Prine eat sushi and watch Saturday Night Live together. They've also started but have yet to finish a song about oysters. It provides an opportunity to continue the tradition of prodding her friend with jokes. 
"John, if you don't finish this song with me," she states to the Scene, expecting Prine to read her words later, "I will tell everyone about the time you locked yourself out of your hotel room going to get ice, and you had to go to the front desk in only your socks and underwear to get a new key." 
"No matter what I could say about John, it would never capture the love and admiration and gratitude I feel in my heart for him," says Simpson. "There is no other and there will never be another John Prine. He has no idea, but he has probably always been the coolest guy in the room his entire life. I think a great deal of that is because he really listens. He's always listening, processing. He has at times given me some of the best advice I've ever had from anyone, but the times I've probably learned the most from him was sitting in a room when he didn't say anything at all."
The admiration is mutual. "I love the way Sturgill turns it all on its head," Prine says. "I just feel blessed to know these people." 
Prine and Simpson share a writing space, though neither has actually used it for writing. Mostly Prine just stores a large pool table there that he can't fit anywhere else. He also didn't visit the space while crafting The Tree of Forgiveness — much of the record was written at the Omni Hotel downtown in July. He recalls showing up "looking like Howard Hughes" with four guitars (eventually, he brought a ukulele as well) and boxes of notes and lyrics he and Whelan found when they started to pack up the house. The hotel was her idea. She thought he'd work better there, since some of his most famous songs, like "Dear Abby," were written in hotels. So she booked a suite and slapped him with a deadline. He'd work through the night, ordering room service at 4 a.m. and stopping by the pool around happy hour when it had cleared out.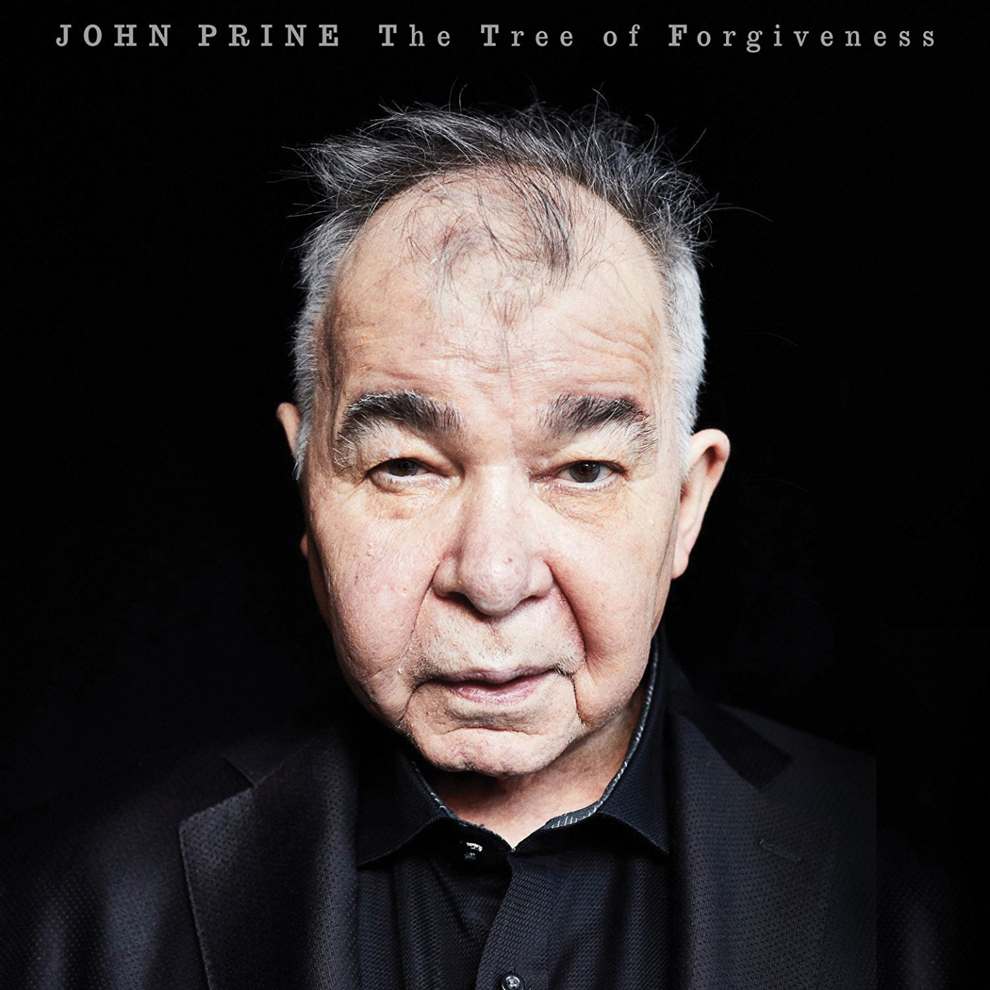 During those writing sessions, Prine started thinking about mythology and poor Pluto again, as well as Vulcan, the Roman god of fire and metalwork — or at least the iron statue of him cast for the St. Louis World's Fair in 1904 that now towers over Birmingham, Ala. Prine has been fascinated with it for years, and he has a half-finished song dedicated to it. Vulcan also appears in "The Lonesome Friends of Science," as the paramour whom Venus ditches for Mars while the down-and-out Pluto looks on. 
"[Myths] sound like Nashville and country music," Prine says. "Venus running off with Mars, and a humiliated planet. It all sounds like show business." 
Prine also tried writing some songs about President Trump, who is "almost too humorous to make fun of," he says. "Any time I approach anything political, I prefer to do it with a dose of humor. It's easier to make fun of people with humor. It's hard for someone to punch you if they're laughing." 
That tells you something else about Prine: It's just as hard for someone to cry if they're laughing. 
The closest Prine came to politics on The Tree of Forgiveness is "Caravan of Fools," a minor-key dirge that portends something dangerous — a reaction to the air of unease that marks our cultural zeitgeist. He uses those minor keys sparingly. 
"Nothing good ever happens in a minor chord," he says. "You can be going along fine in a song, but when you hit that minor chord, someone is going to get sick or die." He wrote the song with Auerbach and two longtime buddies, David Ferguson and Pat McLaughlin. When he played it on a recent visit to NPR's Tiny Desk in Washington, D.C., he was careful to say that it was not meant to be a knock on the Trump administration. 
"To me it, sounds like it [is], though, so that's why I wanted to put a disclaimer on there," says Prine. He pauses and adds, chuckling, "Which to me means, of course, it is" about Trump. 
Prine's been approaching politics in this way since he was a mailman back in Chicago, writing songs like "Your Flag Decal Won't Get You Into Heaven Anymore," which appeared on John Prine in 1971. Prine was out on his daily route, and saw the stickers stashed in copies of Reader's Digest headed to subscribers. He'd just gotten home from the Army himself, and the pageantry of patriotism rang hollow.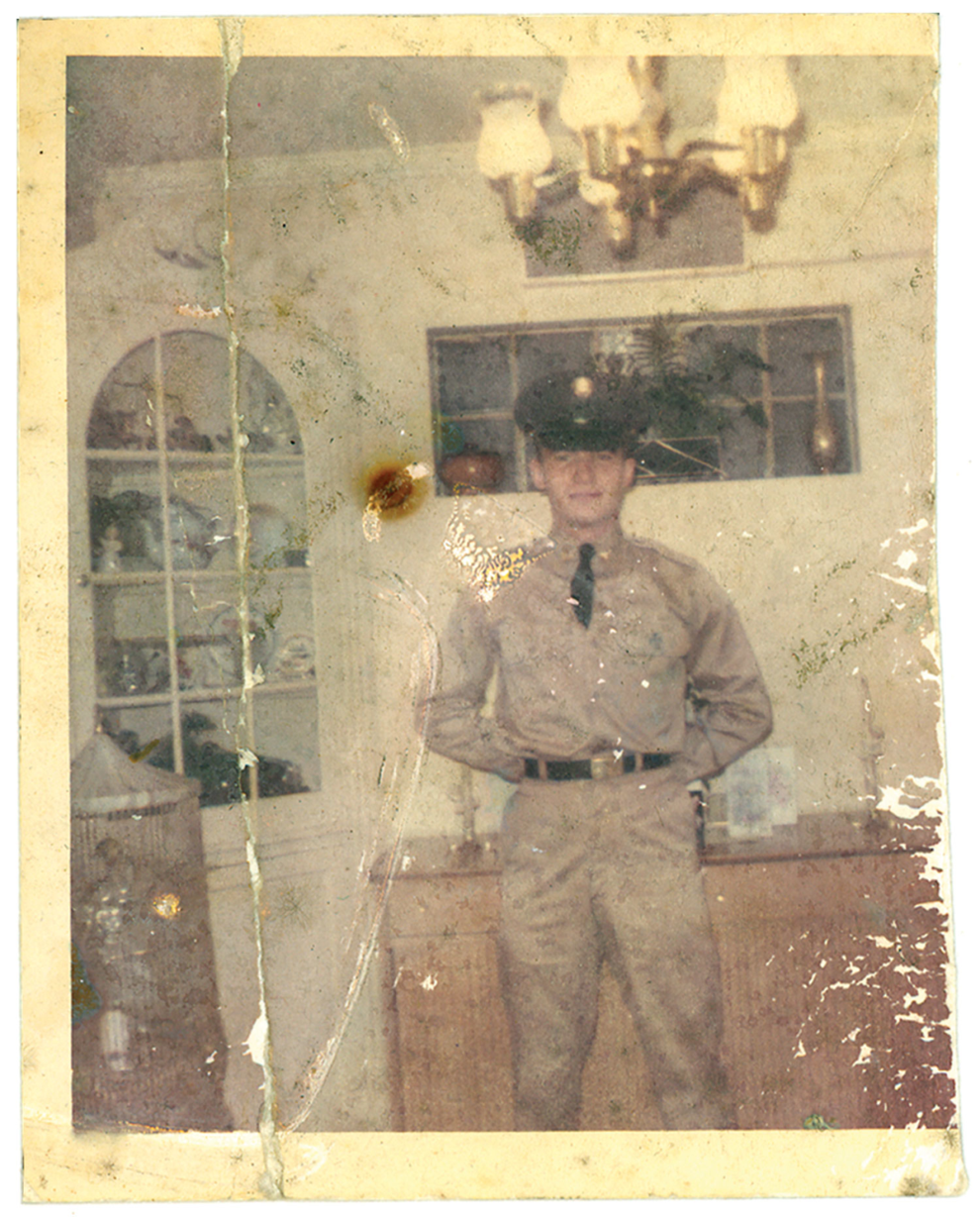 "To my surprise, the next day everyone had used them," Prine says. "On their front door, their bumpers. They were the silent majority, and they wanted to have some sort of voice, to say, 'I'm fed-up with the hippies.' The times were not too different than they are now. I would have thought that song would have outlived its usefulness within two years or so. But I still sing it every night." 
Timelessness is the rule, rather than the exception, with Prine's songs. "Sam Stone," another song recorded for his 1971 debut, is about a Vietnam veteran who succumbs to heroin addiction. It still resonates in the context of today's opioid epidemic. The Tree of Forgiveness is dedicated to the memory of Max Barry, the son of former Mayor Megan Barry, who died of a drug overdose. 
Once the writing was completed, Prine headed to RCA Studio A with Cobb, where he recorded The Tree of Forgiveness in just a few days. He came armed with his beloved Christmas decorations (a white tree with homemade ornaments, including one of Miley Cyrus riding a wrecking ball) and an array of family photos. There were Handsome Johnnys poured and plenty of fried chicken. 
"Usually in the studio you gotta order something cool, like Thai food," says Cobb, with a laugh. "But John wanted KFC, so we got it four times in a row."
The process was a loose family affair, and Prine's young grandson, also named John, made it onto the record too. Stapleton hosted a party in the studio the night before Prine & Co. recorded "When I Get to Heaven," and the tons of gold balloons he'd brought in for the occasion were still there. Naturally, the little boy was thrilled to see them. 
"I started into the song and here comes John ripping through the room, laughing," says Prine, his smile bigger than it's been all afternoon. "To have kids running around laughing, that's the part I liked about it. One of those silly mistakes where it all worked out. What's the word for that? I can't think of it." He pauses for a minute before moving on. Later, Whelan sends a text: "John wanted me to let you know that the word he couldn't find the other day is 'synchronicity'!"
There's a synchronicity to the album itself. Prine didn't set out to write with a theme, but Whelan pointed out to him some persistent ideas. "By the time I was done with the record she said, 'Me and Jody were talking, and we love the theme,' " he says. "And I said, 'What theme? This isn't Sgt. Pepper's, it's just 10 songs.' So she said, 'You don't see a theme? It's love and mortality and all these different things.' " 
"For me, it was less of a lyrical common thread and more about a feeling," says Cobb. "I think on this record you can feel humanity, love and the pure happiness of someone who knows who he is. There is a really beautiful openness and confidence."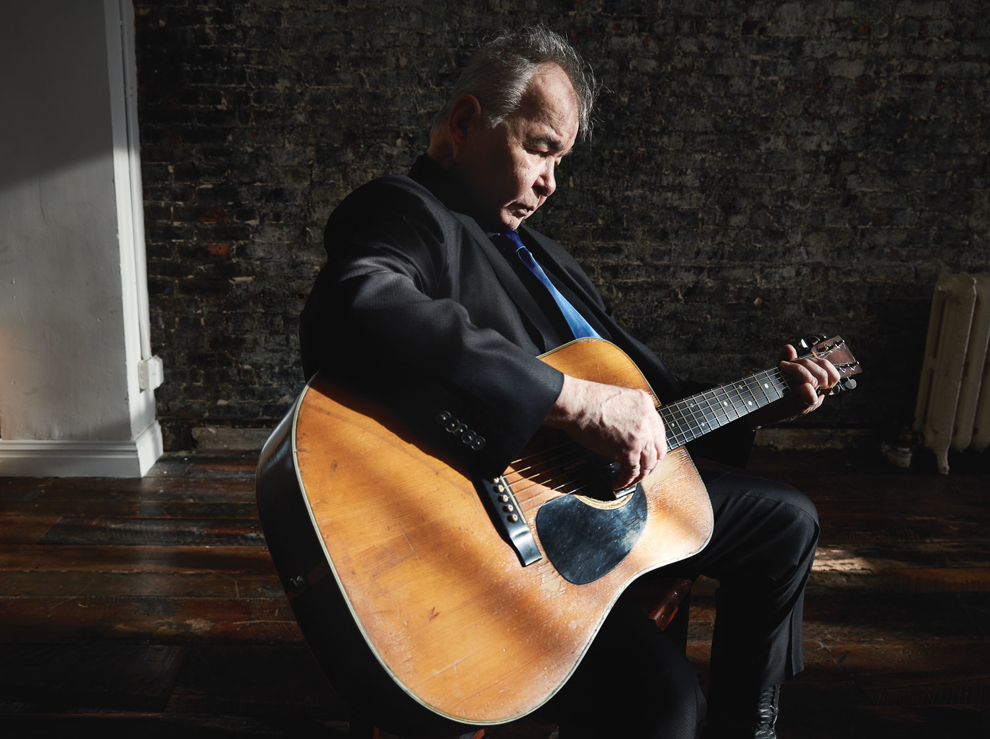 Prine himself likens it to Big Fish, Tim Burton's 2003 film about a traveling salesman with a penchant for tall tales, who's telling stories from his deathbed. "Everyone thinks he's a big bullshitter, but they enjoy his bullshit," Prine says. But at the end of the movie, the man's family realizes he wasn't making it all up — in their closed-mindedness, they didn't believe that real life could have that much color. "The old man passes away, and at the funeral, all of these characters from the stories show up. Their only common thread was him."
Prine writes insightfully about the passage of time, and he's weathered illness that has forced him to confront mortality head on, but he's not thinking about throwing in the towel anytime soon. Fretting about the future doesn't interest him as much as love, a smart rhyme, or a good meatloaf, anyway. He's hitting the road this month, and he'll play an intimate show at The Basement East on April 30 — though that one's already sold out. He'll play Nashville again when he comes to the Ryman Oct. 5-6. 
"Most of the time I'm thinking about the here-and-now — the wow of now," he says.
And the now's pretty good for John Prine. Besides, why worry about time? What are you gonna do with it after you've bought the farm?
"Youth is wasted on anxiety about the future," he says, before letting out a laugh. "And I got through the future OK."