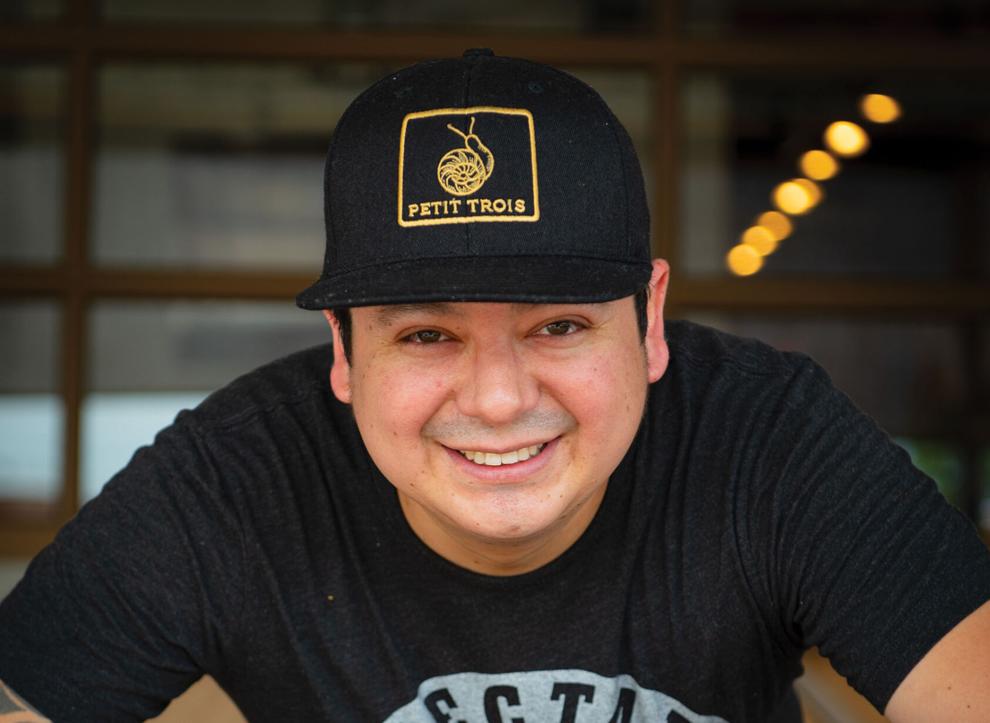 Julio Hernandez likes corn. A lot. But more than that, corn — or maiz in Spanish — is a part of his family history and his Mexican culture. It's not uncommon to hear him say, "Sin maiz, no hay paiz" — "Without corn, there is no country." 
"Where I grew up, we always depended on the corn," Hernandez tells the Scene. His early memories of Tlaxcala, Mexico, include playing among the heaps of corn that his family harvested.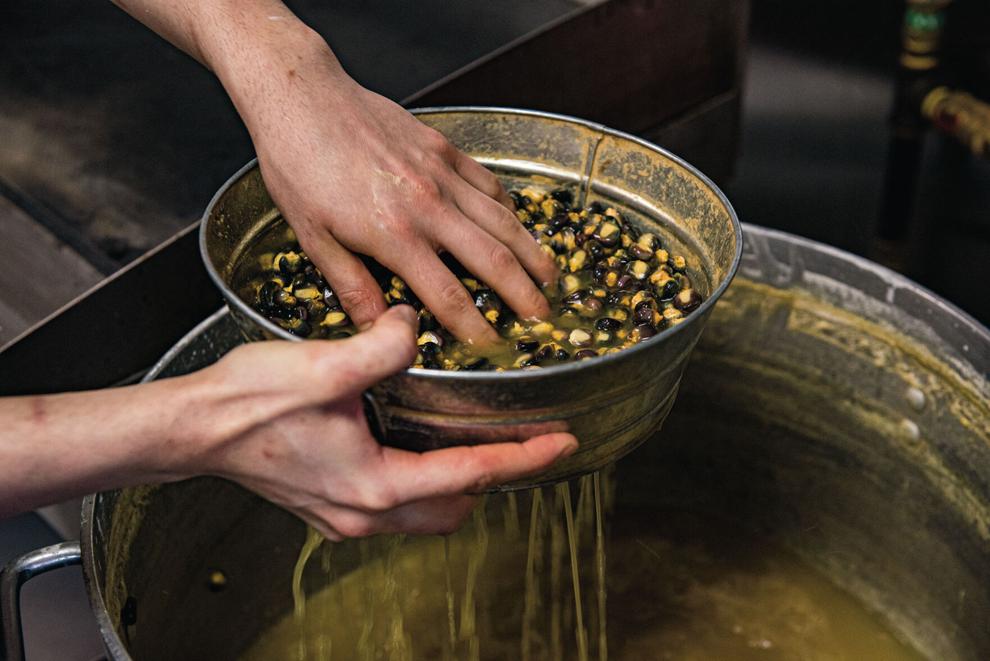 Hernandez researched and practiced the process of making tortillas for years. After the COVID-19 pandemic hit, he took a leap of faith and poured his savings into buying a five-horsepower, 600-pound molino, or mill, along with 3,000 pounds of dried heirloom corn from Mexico. Heirloom corn is an organic kind of corn in which the seeds have been preserved and passed down through generations, unlike most of the corn you'll find in U.S. markets, which has been genetically modified.  
And Hernandez's tortillas definitely aren't your typical store-bought tortillas. They're made using a traditional process called nixtamalization, wherein dried corn is soaked in a mixture of water and calcium hydroxide, set to rest and then processed through a mill to make masa, or dough. The masa is then shaped and pressed into tortillas and cooked. Hernandez orders corn from Mexico in a variety of colors, including yellow, blue and red. Though the process is the same no matter which type of corn is used, different varieties require different cooking times and temperatures. 
"[Making tortillas] looks super easy, but it's not," says Hernandez. "It definitely has its own art and technique to it."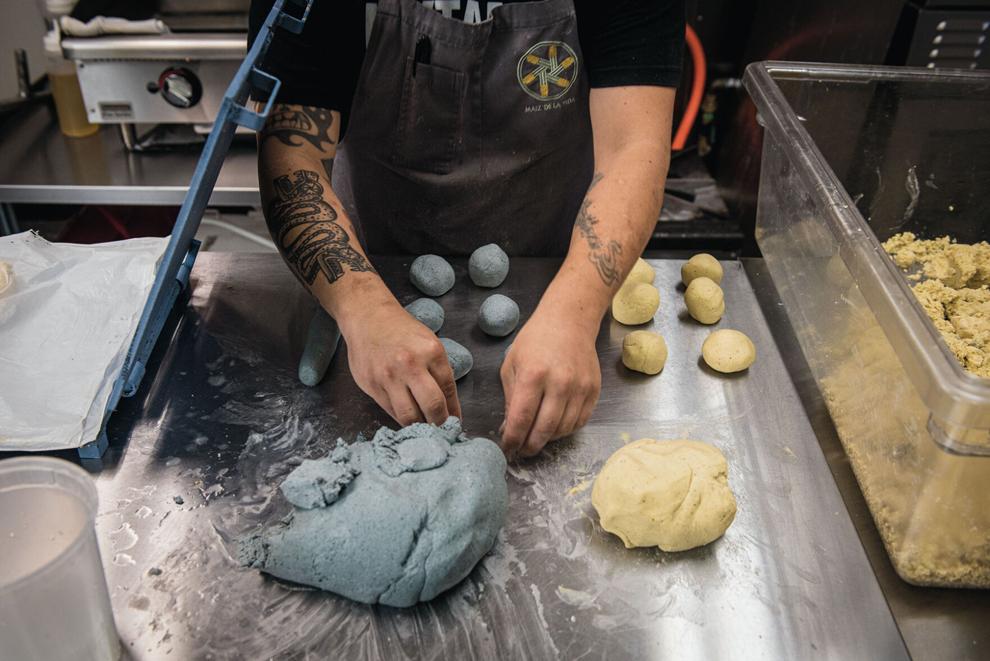 Throughout 2020, Hernandez shared his tortillas at pop-ups across town under the moniker Maiz de la Vida, and has since collaborated with myriad local food legends old and new at places like Arnold's Country Kitchen, Bastion, Hathorne, Redheaded Stranger and Bar Sovereign, as well as with Sean Brock's Embers Only pop-up team. He also shared a recipe for the Scene's cookbook, Nourish.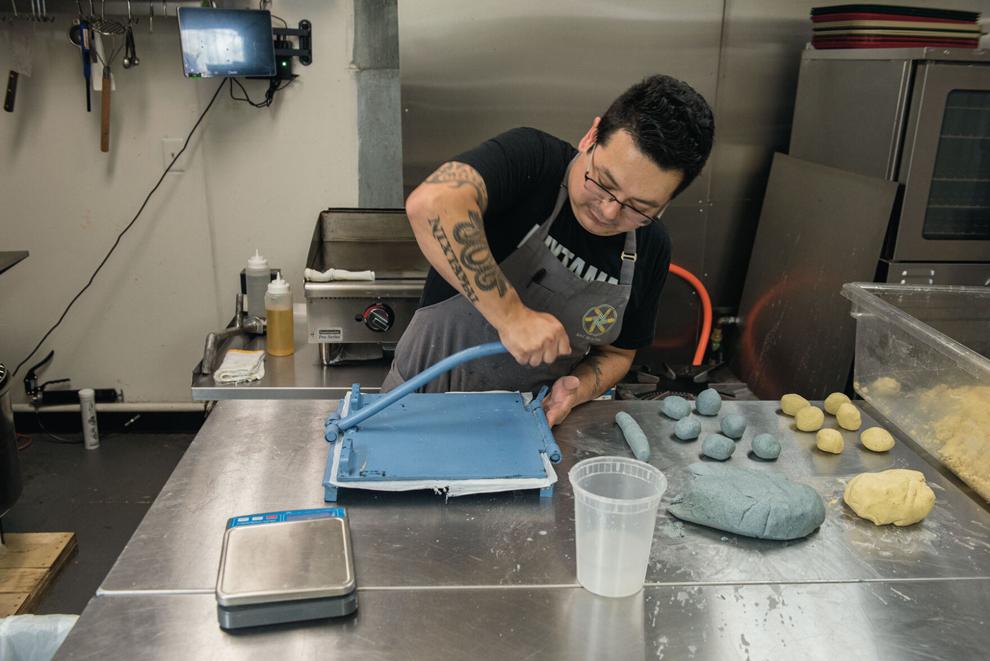 Eventually, the pop-ups began taking up more and more of Hernandez's time, so in September he amicably resigned from his role as executive chef at Donelson's Nectar Urban Cantina. He then started selling his tortillas at farmers markets. He stuck with tradition in the process of making the tortillas, but utilized modern marketing to grow his business via Instagram. By October, he secured a food truck from his brother, who owns the Colombian restaurant La Cucharita.
"The main thing that got me going with the truck was that I had such an amazing product," says Hernandez. "[In] my belief, people didn't appreciate it or know how to use it. ... At first I did not think [Maiz de la Vida] would go into the cooking side — I wanted to be more of a manufacturer, but I started to notice that it was gonna be hard because you need to raise a culture about it. So then we pulled the trigger and used every penny we had to pull off half a school bus, and made a food truck out of it."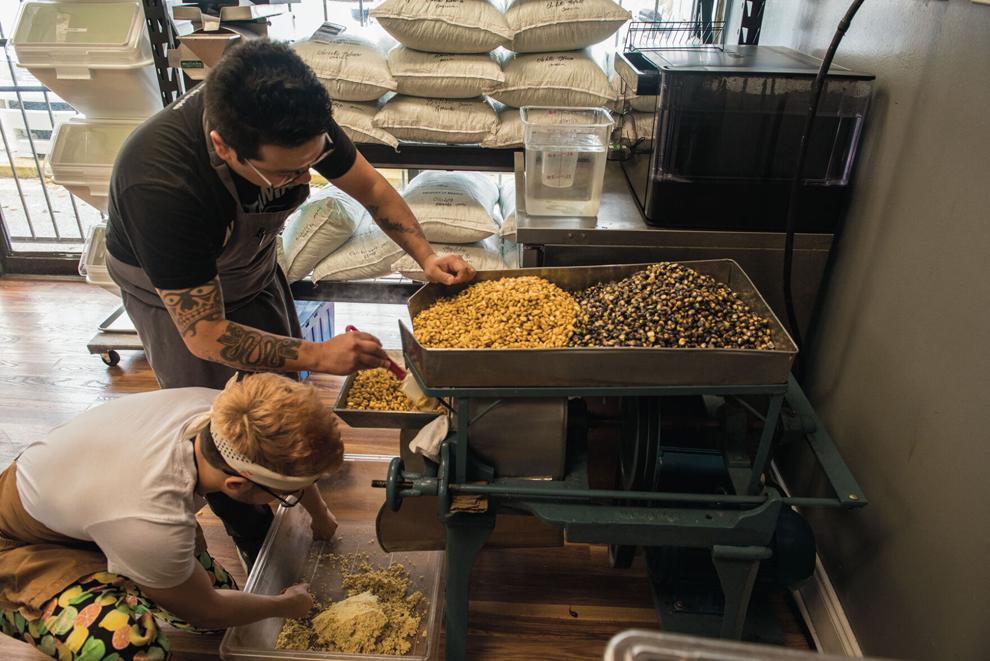 Hernandez parked that mini school bus outside East Nashville tiki bar Chopper, serving tacos there every weekend, and making his way to places like the Richland Park and East Nashville farmers markets on other days. In October, Maiz de la Vida started a residency with Chopper. Now, six days a week, the food truck serves a variety of delicious offerings that split the difference between traditional and innovative. The changing menu features items like quesabirria, tacos, quesadillas, elote and churros. A growing team of chefs at Maiz also experiments with new flavors while trying to reduce food waste. One taco on the menu features what's known as maizo, made from leftover fermented masa, and Hernandez says the team also uses leftover limes from Chopper's tiki-themed drinks for brine. On Tuesdays, he features a hard-shell cheeseburger taco.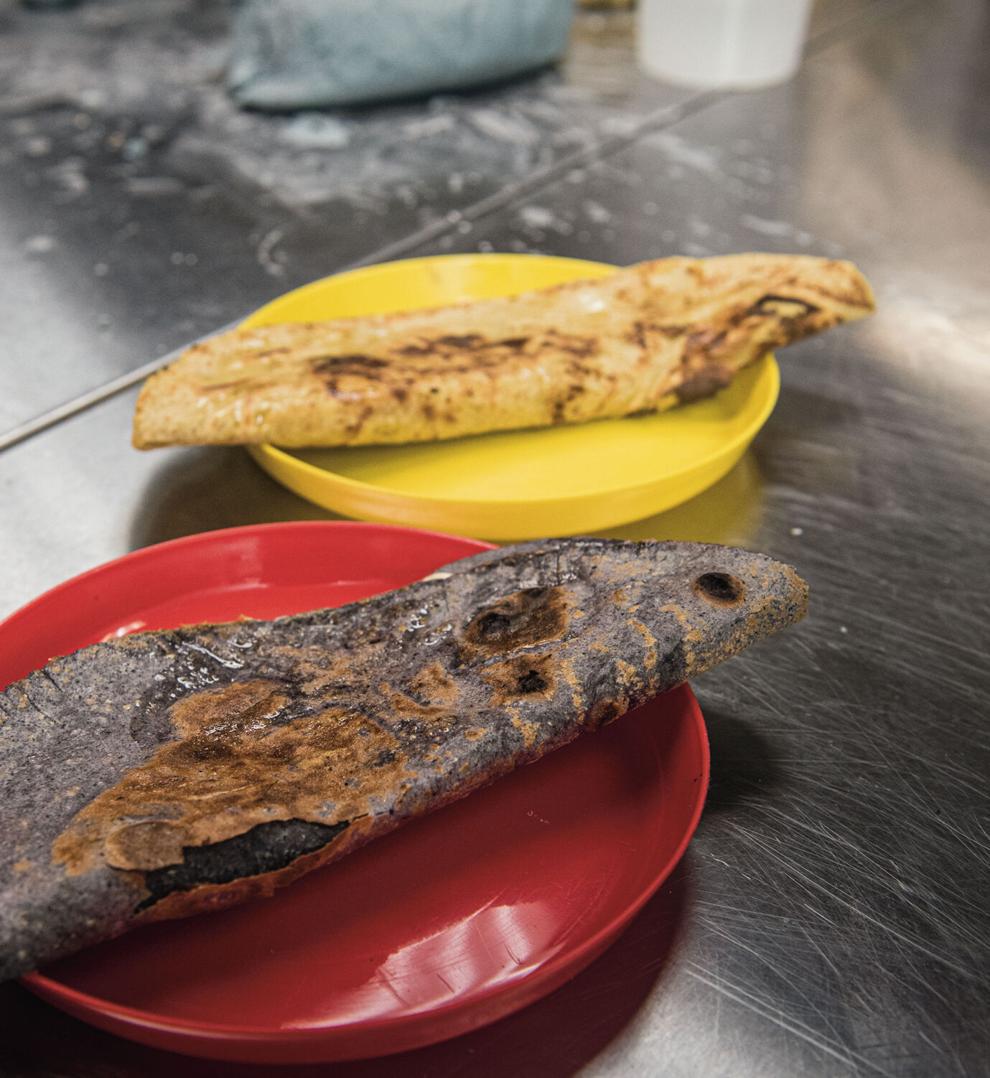 Building on its increasing momentum, Maiz de la Vida recently announced a brick-and-mortar location set to open in the spring. Hernandez is partnering with Andy Mumma of Chopper and Barista Parlor to open a 3,000-square-foot location in the Gulch area. The restaurant will be called Maiz DLV and will feature brunch, lunch and dinner, along with a full bar specializing in tequila and mezcal.
And if all of this progress isn't cool enough, Hernandez also shot with Philip Rosenthal for the next season of Netflix's Somebody Feed Phil, representing both Mexico and Nashville with his tortillas.
For Hernandez, making tortillas is about more than just corn. It's about culture.
"I have had tortillas made with corn from Kentucky, from who knows where, and it's just not there," he says. "The same magic doesn't exist."