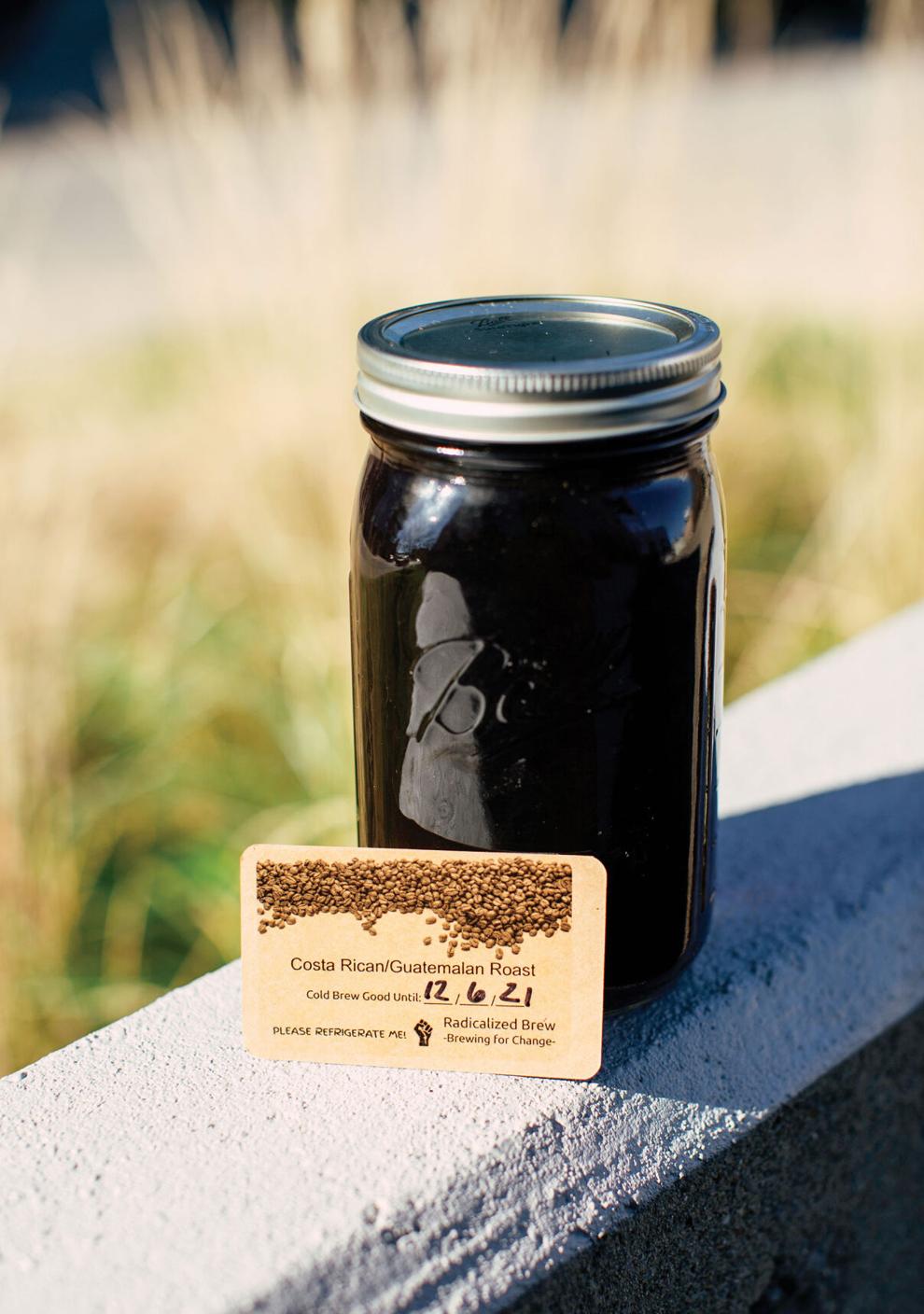 Xtiana Roberson remembers the moment when she was radicalized. She was living in her hometown, St. Louis, in 2014 when 18-year-old Mike Brown was shot and killed by Darren Wilson, a white police officer. 
"It drastically shifted my worldview, and all of a sudden there was a new goal in life," Roberson tells the Scene. "It alters you." 
Four years later, following the murder of George Floyd by Minneapolis police officer Derek Chauvin, Roberson was one of dozens of activists who occupied Nashville's Legislative Plaza for 62 days. Calling the space the People's Plaza, the activists sought a meeting with Gov. Bill Lee to discuss racial injustice and the removal of the bust of the slave trader, Confederate general and early Ku Klux Klan leader Nathan Bedford Forrest from its place in the state Capitol building outside the Senate chamber. 
"I was going through it mentally, especially as a Black woman during this time," says Roberson. "I felt like the weight of the world was on me." She was managing a Starbucks, a job she had previously enjoyed, but she found it difficult to make coffee all day and act like everything was right in the world. She decided to take some long-overdue vacation time so she could show up at the plaza daily. 
At a rally on July 4, Roberson was arrested along with 54 other protesters. She and other activists described crowded and unsanitary conditions at the Davidson County Downtown Detention Center, where they were held for 12 hours. After her release, Roberson says she tested positive for COVID-19 and was also diagnosed with pneumonia and strep throat. She's a COVID longhauler, still experiencing virus-related symptoms 16 months later. 
The plaza occupation was taking an emotional toll on Roberson as well. ​​After meeting with a therapist who volunteered her services for the activists, Roberson was able to assess her situation and make a plan. 
"It was not sustainable for me to be out in the streets all the time," she says. "It will ruin your mental health. I can't do that, so why not do something I'm good at in order to get the money to the people who are doing the work?" 
Roberson founded Radicalized Brew a year ago with a mission. She would donate 10 percent of her coffee profits to a different social justice organization every month. She started with the Nashville Community Bail Fund, which assisted the plaza activists frequently during their occupation.
Her brew is excellent — rich and mellow, but not acidic. It's perfect for a hot day or — if you, like me, can't deal with the acidity of hot-brewed coffee — warmed up on cold mornings. Customers know that their money is supporting a good cause. 
Roberson takes orders via her website (radicalized-brew.myshopify.com) and delivers her brew in 32-ounce mason jars twice a week. As for the donations, she asks her customers to nominate organizations and vote for them on Instagram, and she's sent money to 11 groups, including Brooklyn Heights Community Garden, Elmahaba Center and Open Table Nashville. The recipient of donations in December will be Shower the People, an organization that provides mobile showers and hygiene items to unhoused Nashvillians.
"We have so many resources in Nashville," says Roberson. "It's just a matter of getting people rallied up behind them and making sure they have the funds to do it." 
The bust of Nathan Bedford Forrest was removed from the state Capitol on July 23, 2021. And as for Roberson, she hopes her business will be a catalyst for others to take action for social reform.