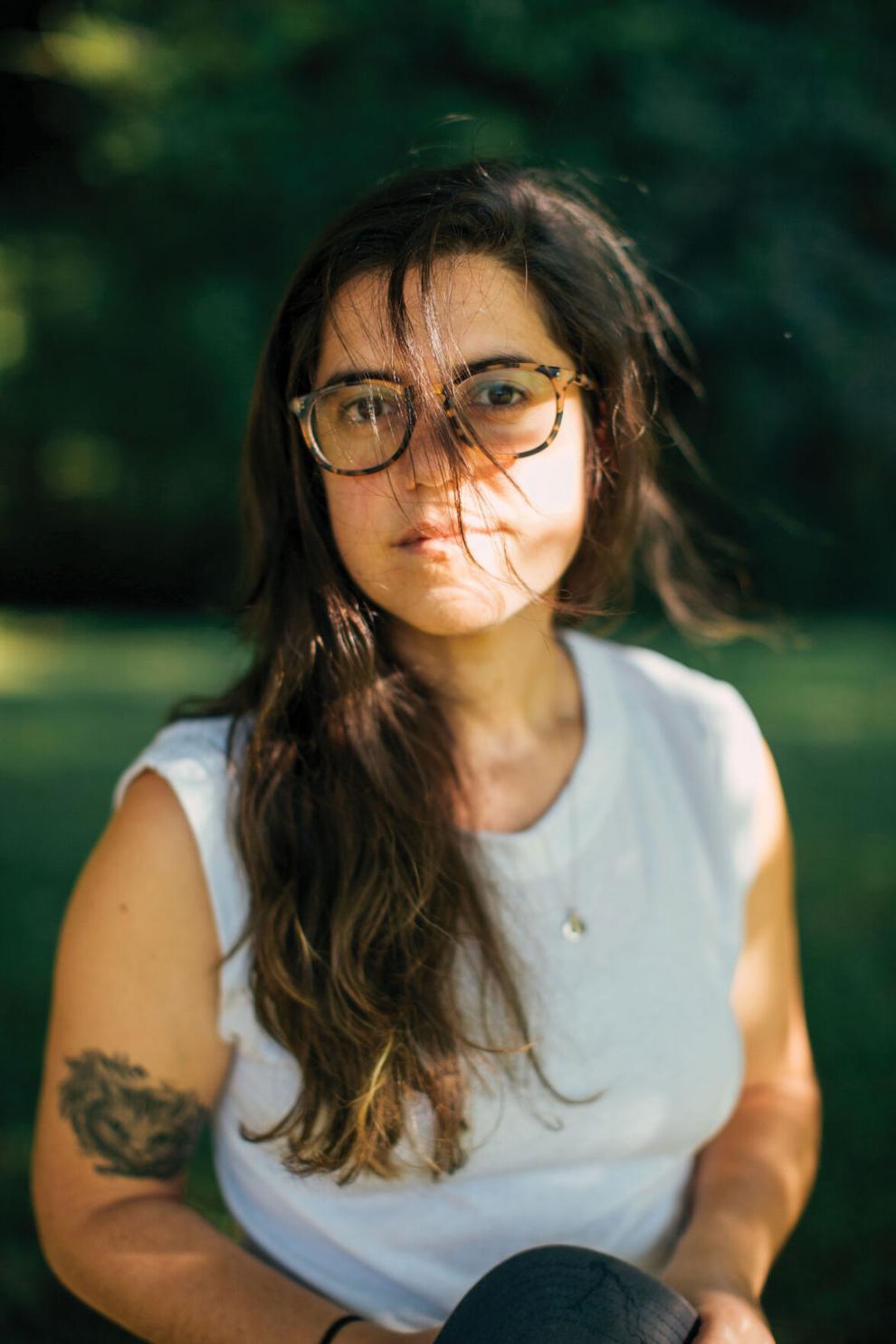 When the world shut down in March 2020, photographer Emily April Allen launched Nashville Queers in Quarantine, a portrait series in which she photographed LGBTQ Nashvillians outside their homes from a safe distance.  
"It's not as much about the photo as it is about what the photo represents," Allen explains. "In this case, it's the queer community still being here in Nashville, and people living their lives in their homes and discovering new things about themselves. It was about maintaining visibility when everybody was behind closed doors."
Allen photographed more than 150 people for the series, posting the portraits on her Instagram account (@emdashphotos) with captions about who is pictured. Some people appear with partners, family members and pets. Some are decked out, their wardrobes, hair and makeup meticulously styled. Others appear in pajamas. A local hemp grower wears a pink unicorn costume, her dog by her side. Another participant pushes a lawn mower while wearing a ball gown and a denim jacket. An artist leaps high into the air, his arms posed as if he's sprinting. 
"I feel honored that people trust me to help document their lives," Allen says, "especially some really significant or intimate moments. When you're queer, it's important to have that be done in a space that feels authentic and comfortable and safe."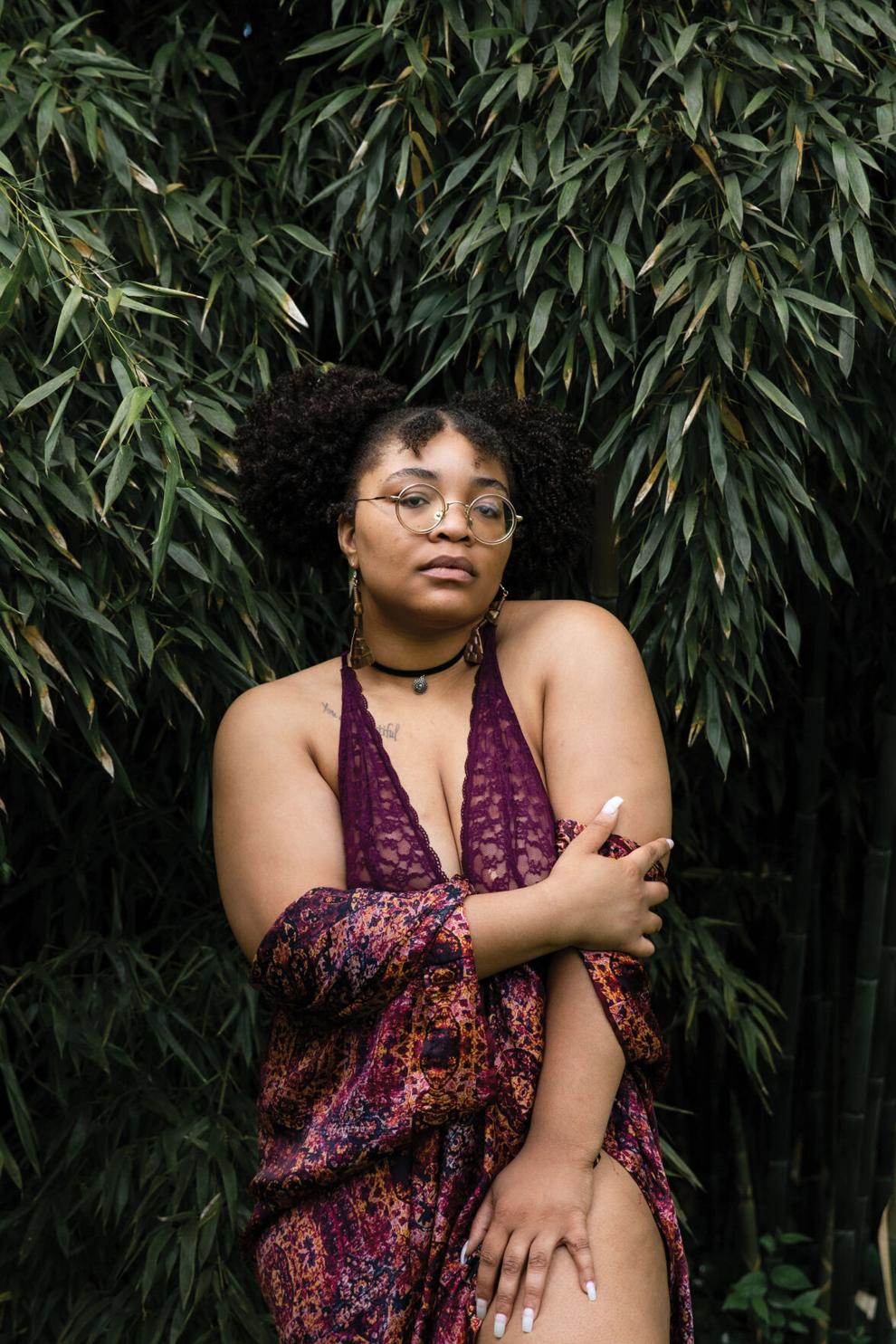 Allen — who maintains a part-time job and also freelances as a portrait and event photographer — just wrapped up another project with activist Amo Elizabeth in which she photographed local businesses and organizations that support and celebrate trans lives. Restaurants, boutiques, health care centers and many others participated and spread the love to our trans community. Without stopping for a break, she's launched a new series that has special meaning for her. 
"I wanted to do a project that focused on the expansiveness of the bi-plus spectrum and all of the different emotions that come from it — the excitement of realizing, 'Oh! I'm bi!' and claiming that. But then being like, 'Oh, but where do I fit?' "
Allen grew up in a family with two queer brothers and extremely supportive parents. She was the director of her college's queer assembly and volunteered as an advocate for LGBTQ organizations. Most of her friends were on the LGBTQ spectrum. But it wasn't until she was 26 that she came out as bisexual. In The Nashville Bi Diaries, she's taking portraits of bisexual people outside of their homes with the intention of making the expansiveness of their experiences visible. 
"What I hear a lot from bisexual people — especially in reference to this project — is, 'I don't want to take up space in the community because I'm living this seemingly heterosexual life,' " says Allen. Of course, she says, that's not the case for everyone. Plenty of bisexual people are in relationships that "look" queer from the outside. But for others who are in straight-passing relationships, owning one's bisexuality can feel like straddling a line between two states, and wanting to live in them both each day.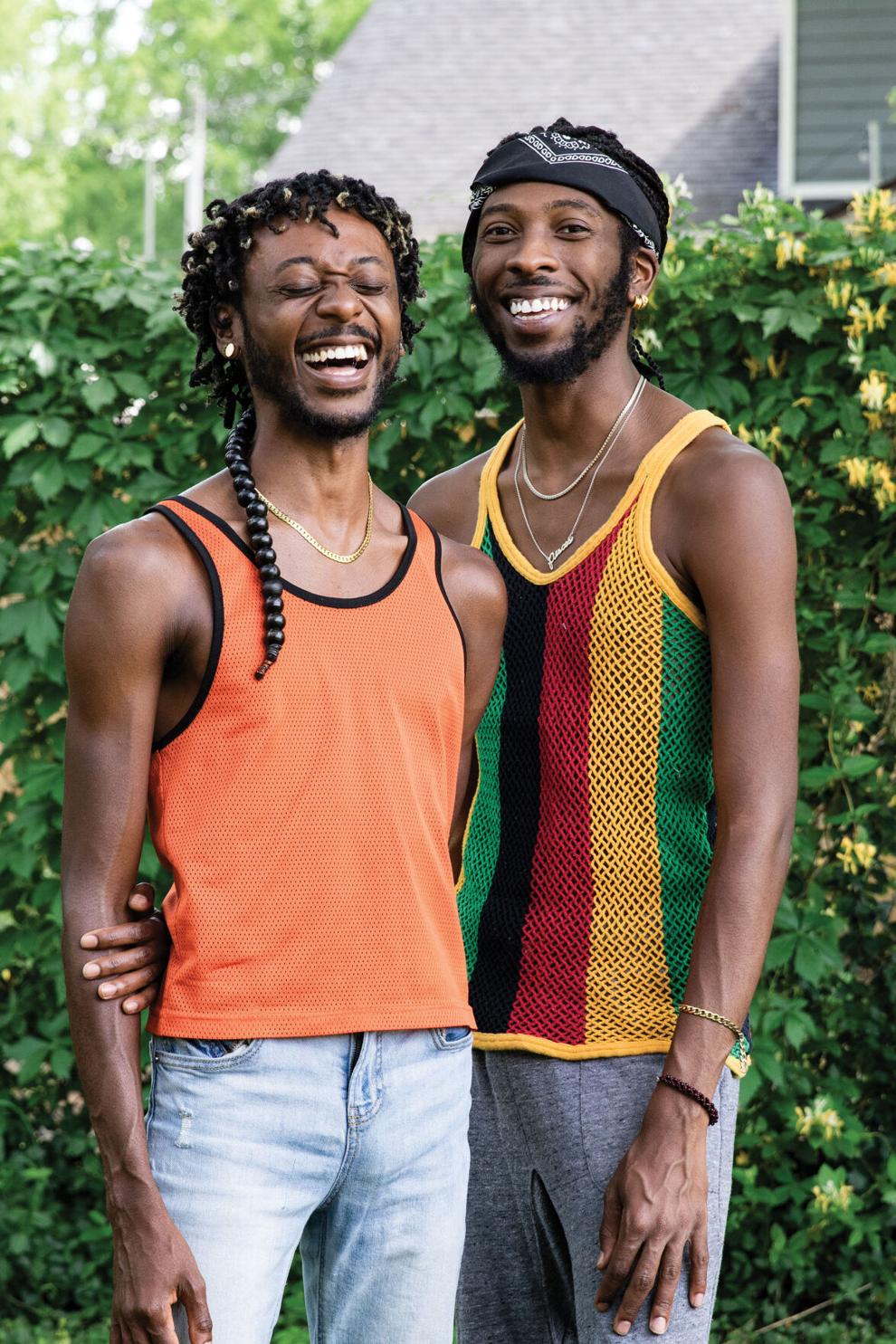 She acknowledges that there is a lot of privilege that comes with being bisexual. Technically, you can hide in plain sight. "The government or the person down the street will just assume," says Allen, "and you're afforded all of these rights and protections and safety [of straight people]." But inside, she says, "There's a curiosity. There's a joy and there's a pain and there's a freedom. There's this expansiveness that you never quite realized, and the expansiveness gets larger and larger each day." 
That's where her photography comes in. "Having a queer photographer, or a photographer who is very familiar with queerness, you need to be able to let out that breath," she says. "To strip away all of those societal barriers and just be there in the portrait, capturing visually and internally who you are in that moment. That's something very, very special to me as a photographer, and as a queer person, it's something I feel within myself."
As part of the project, she's asking bisexual Nashvillians to handwrite a page about themselves, diary style. These will appear on Instagram along with the portraits, and Allen hopes to see the project in print eventually as an exhibition or book. As it happens, Nashville Pride is taking place during Bi Visibility Week, when bis throughout the land call ourselves to be counted, in all of our vast and varied experiences. 
"Through my photography," says Allen, "I feel like I am always connecting to my queerness. It's the lens through which I see the world. It's how I connect with other people. It's where I feel comfortable. It's where I feel like home.