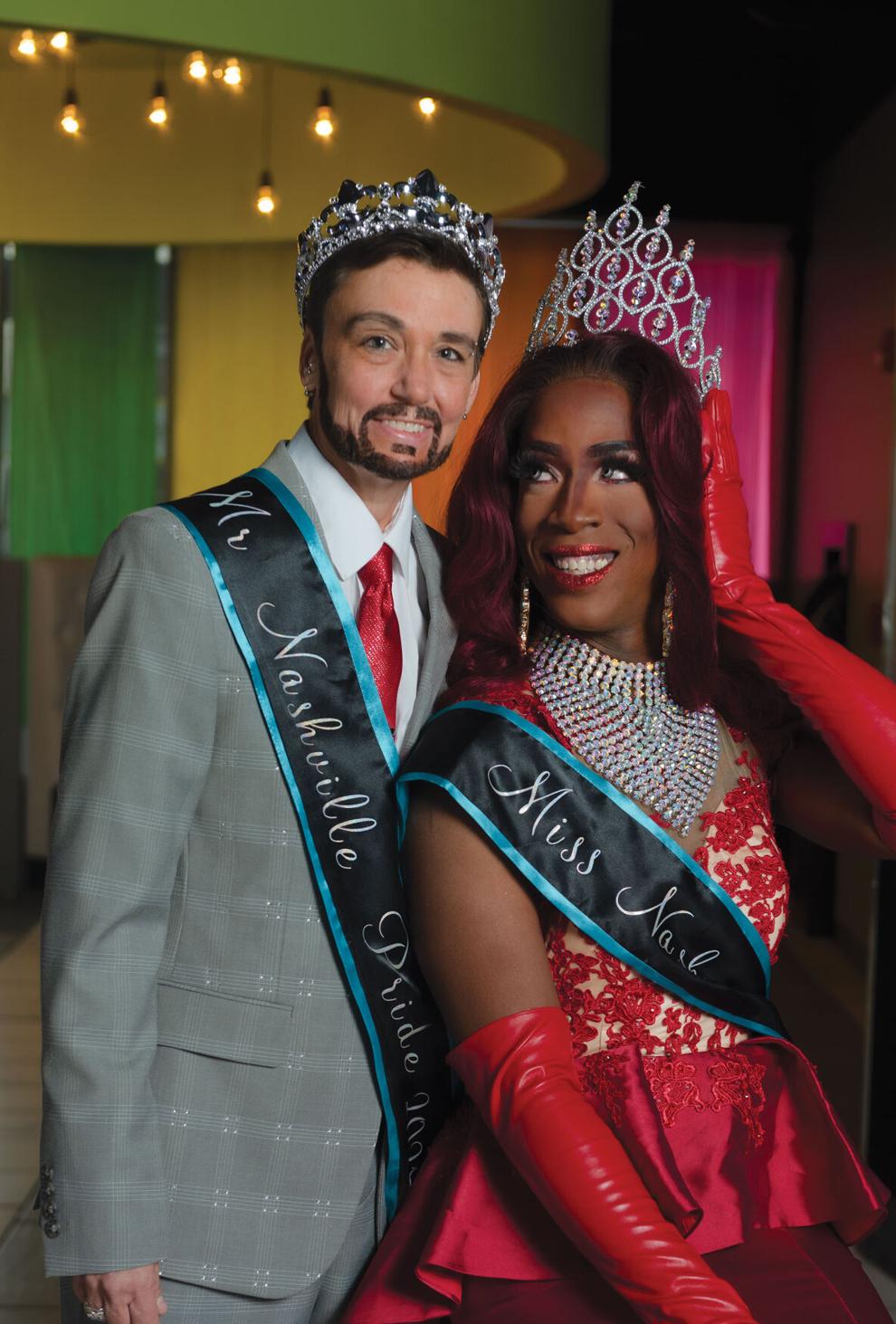 Stand before Nykema Chiles and Graysin Hale, and know you're in the company of greatness. 
Mr. Nashville Pride, Graysin Hale, has claimed three drag-king titles in two months. That's quite an achievement, especially considering the fact that he's a relative newcomer to drag, having donned a beard for the first time about two years ago. The transformation was more than just a physical one — his partner Tina remembers seeing an almost immediate change. 
"[Graysin]'s such an introvert," Tina tells the Scene during our photo shoot at Play Dance Bar. "But as soon as the beard came on, he became extroverted."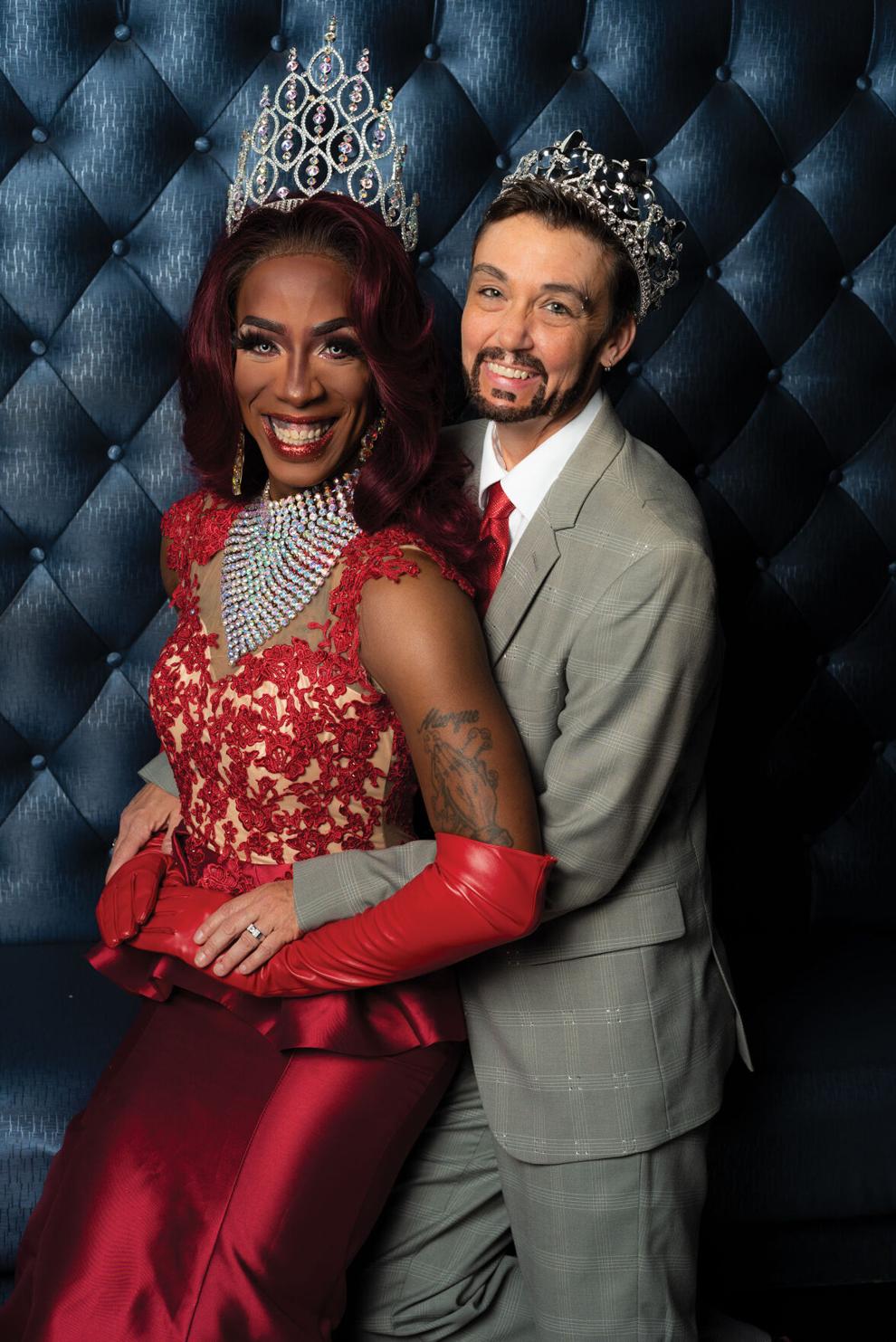 "It's like an alter ego," says Graysin. "When I get onstage, something else comes out — somebody else who's not me." 
Miss Nashville Pride, Nykema Chiles, describes a similar transformation.
"I'm two totally different people," she says. "Drag is something I've wanted to do ever since I came here in 2006 to go to TSU." She beams, her bright-red glitter-covered lips matching her elbow-length leather gloves.
She was able to financially support herself as a drag performer — being Nykema helped her pay her way through school. 
"It took me a while to polish my brand," she says of her act, 16 years in the making. She's well-decorated, and has been crowned Miss Americana, Miss Glamor and Miss Mid-South Pride. She currently performs at Illusions Drag as both Cardi B and Megan Thee Stallion. For this year's Pride pageant, however, she performed a monologue and song from Broadway's The Color Purple. The theme of the pageant, which took place last month at Play, was "Sex, Drag, and Rock and Roll," with the contestants judged in the categories of Creative Presentation, Evening Gown/Formal Wear and Talent.
Graysin's pageant performance was a little different — he performed Godsmack's "Under Your Scars." He also often performs as Eric Church. 
"I like to stay versatile," he says. He cleans up well — the rhinestone-encrusted suit he wears to the photo shoot is his own creation. He'd stayed up until  2 a.m. the night before putting the sparkly details together, and paired it with red patent oxfords that match Nykema's gown perfectly.
Nykema's attention to detail is similarly well-honed — she is instantly striking with "ring-light gray" colored contacts and eyelashes so long that they graze her brows. 
"I always wanted to be a part of Pride, and this year my dreams came true," she says. "Nykema has truly made me a better person. She just made me a lover — a lover of life, and a lover of happiness."