Drag shows, depending on the definition, date back as long as culture itself. 
In a broad sense, humans have been entertained by men dressed up as women for millennia. Greek drama featured men as women, and so famously did Shakespeare. For a real mind warp, think about this: Twelfth Night's plot is based on men dressing as women and vice versa, but when it was first performed, all the parts were played by men. So whoever debuted, say, Viola was a man playing a woman playing a man.
Of course, what we in 2021 consider drag is something wholly different. For most of its existence, it was confined to gay bars and nightclubs, well outside the mainstream but thriving as a very specific part of the gay subculture — particularly in communities of color, as examined in the brilliant 1990 documentary Paris Is Burning. Drag now has its own lingua franca, mixing carnival lingo and gay slang and borrowing liberally from God knows what else.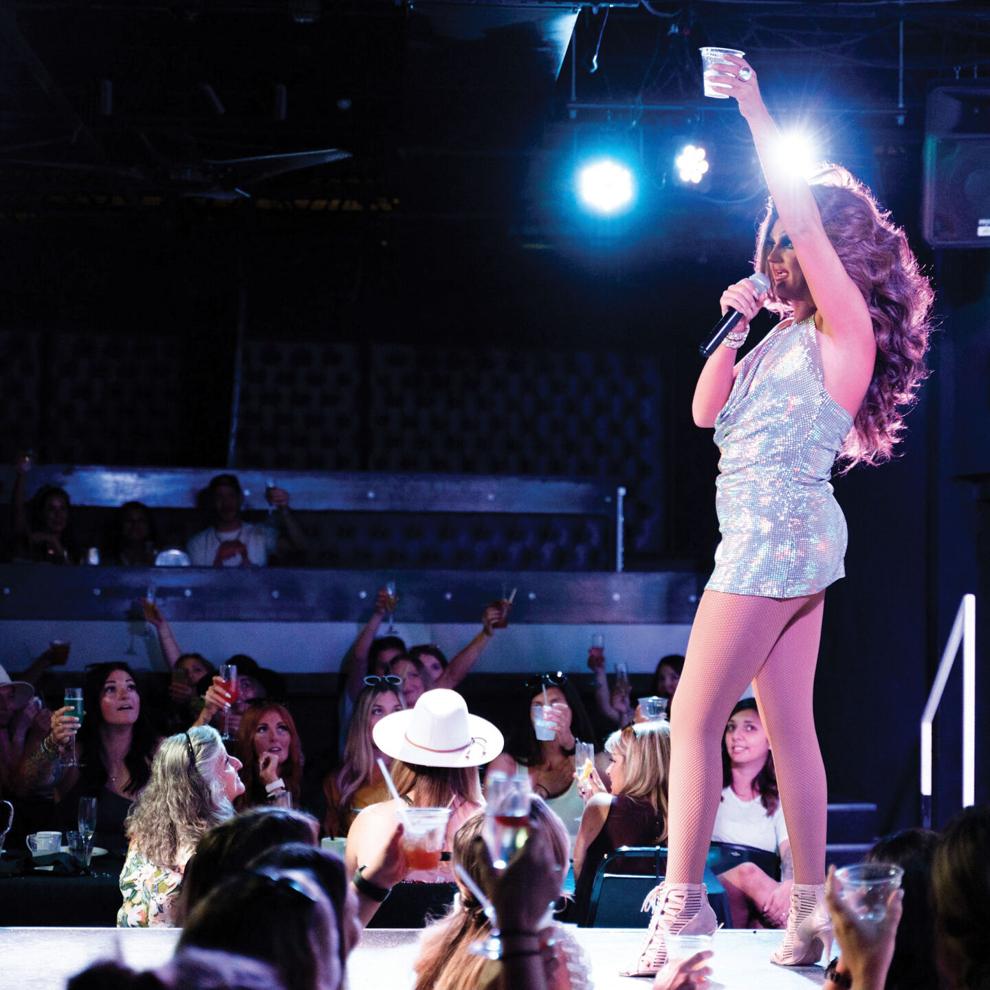 Queen supreme RuPaul's emergence as a cultural icon, starring in music videos and recording songs in her own right, along with co-opter supreme Madonna's hit single "Vogue," dragged (forgive me) drag into the mainstream, peaking with the cultural phenomenon that is Ru's Drag Race, now in its 13th season. Much to the chagrin of fuddy-duddies everywhere, queens are everywhere now — including, yes, hosting storytime at libraries. And why the hell not? Drag queens are great: as quippy as a Borscht Belt legend, as quick with the comeback as a Dean Martin roast regular and, yes, stunning to look at. 
Sure, late-night shows at the club are still fun and still the best way to get the true drag experience: the lip-synching, the dancing, the dollar bills and the kisses. But after a long night out, what's better than a hearty brunch? And one of the few things that could improve the best meal of the week? Drag queens.
Those looking to combine eggs Benedict, faces beat to the gods and, yes, bachelorettes (one local queen has the excellent habit of referring to partying brides-to-be as "Pumpkin Spice Latte" while reading them for filth) have a surfeit of options.
The original and still best-known is chef Arnold Myint's Drag'n Brunch at Suzy Wong's House of Yum on Church Street. With one show on Friday and two on each day of the weekend, there's plenty of opportunity to indulge in the fusion of queen and brunch (itself a fusion of standard American fare and the Asian dishes Myint is known for). But be warned: There's a reason the Drag'n Brunch is still in business after all these years. It's extraordinarily popular, with the Saturday and Sunday seatings in particular booked up weeks in advance, especially during bachelorette season. Suzy Wong's sister business, The Big Drag Bus, is a transpotainment alternative if brunch is booked (or if no one is in the mood to eat).
Excellence breeds imitation, naturally, so Suzy Wong's is no longer the only game in town. Hosted by sharp-tongued local favorites Cya Inhale and Vidalia Anne Gentry, Tavern Drag Brunch at The Bobby Hotel's Tavern is a little pricier than most ($45 for the prix-fixe menu). But the atmosphere is not unlike a Brat Packy night out (even if it is Sunday afternoon), with the restaurant decked in dark woods. Cya and Vidalia Anne are fixtures, but they regularly welcome other local and national favorites to their Sunday sashay sessions with plenty of floor room for all the voguing you can handle.
While Tavern and Suzy Wong's offer consistent (and consistently great) brunches weekly, plenty of other venues around town are known to schedule regular and semiregular shows — including Illusions, the Show every weekend in downtown Nashville, where performers specialize in celebrity impressions. And if brunch isn't your thing, first of all, you are a monster. Secondly, drag's increasing ubiquity means you don't have to like omelets, dark nightclubs or party buses to watch the beauties bounce. 
Just keep your eyes peeled and your dollar bills ready.