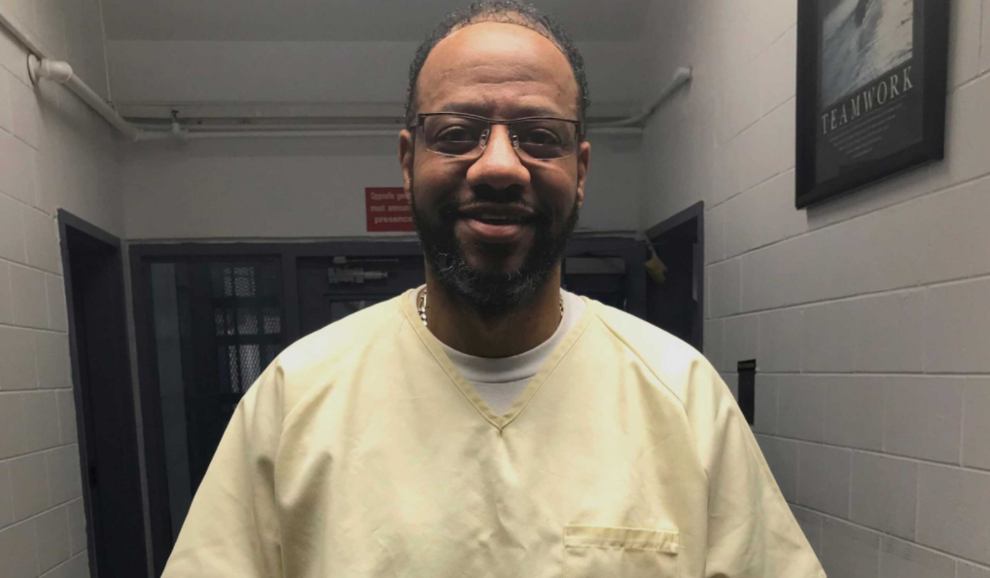 Earlier this month, Gov. Bill Lee invoked perhaps his most significant power for the first time when he granted a reprieve to Harold Nichols less than three weeks before Nichols was set to be executed. Lee has allowed four men to be executed since he became governor in January 2019. He denied pleas for clemency from those men and has not used the power to commute the sentences of anyone in prison, or to grant any pardons.
That's not particularly unusual. Governors are often hesitant to grant executive clemency, fearing a political backlash. That's why it's typically reserved for one's final days in office. But it doesn't have to be that way — Lee can show mercy whenever he wants to. 
In Nichols' case, the governor's intervention was not motivated by questions about the man's guilt. Nichols confessed to the 1988 rape and murder of Karen Pulley, as well as a series of other rapes in the Chattanooga area. There are reasons his attorneys and supporters thought clemency was warranted — among them, testimony that he is a changed man and the fact that Chattanooga prosecutors agreed two years ago that Nichols was eligible to be resentenced to life in prison. But Lee's hand was forced by "the challenges and disruptions caused by the COVID-19 pandemic," according to a short statement from his office announcing the reprieve. That will keep Nichols out of the death chamber through the end of the year. 
But the cases of two other men — one still on this year's execution calendar and another long since executed — cry out for the governor's attention. Both were convicted and sentenced to death in Shelby County, which is home to less than 14 percent of the state's population but accounts for nearly half of the state's death row.
Last year, with the backing of federal public defenders and the Innocence Project, April Alley announced a renewed effort to have DNA testing done on evidence that could prove her father, Sedley Alley, was innocent when he was executed by the state of Tennessee in 2006. Alley was convicted for the brutal 1985 rape and murder of Suzanne Collins. He confessed to the crime under police interrogation, but attorneys have argued that his case has all the signs of a false confession. Parts of his confession, for instance, matched police theories at the time that turned out to be erroneous. Alley had also told April that he had no memory of committing the crime.
Alley's attorneys fought for DNA testing before his execution, insisting that it could prove his innocence. The state Board of Probation and Parole recommended that then-Gov. Phil Bredesen stay Alley's execution so that DNA testing could be performed. Bredesen granted a stay, but punted on the matter of DNA testing, leaving it to the courts. The courts blocked the testing in a decision that the Tennessee Supreme Court has since found to be in error. 
In a letter sent to Lee last year, attorneys for April Alley asked the governor to do what his predecessor had not — order DNA testing on the evidence. A Shelby County judge would later dismiss a petition seeking testing in the case, but Alley's attorneys argued in the letter that Lee still has the authority to intervene. 
"While we believe the court has the authority to order the DNA testing of the evidence, you also have that authority, which constitutionally is broader than the authority of the courts in this matter," the attorneys wrote. "You can order the DNA testing in the course of considering the issuance of a pardon and exoneration for Sedley Alley." 
In the Alley case, DNA testing could clear a man's name and reveal that the state of Tennessee committed an unimaginable and irreversible act. But in the case of Pervis Payne, DNA testing could keep the state from doing so. 
Payne is an intellectually disabled Black man who was convicted and sentenced to death for the 1987 murder of a white woman named Charisse Christopher and her 2-year-old daughter Lacie Jo. He has always maintained his innocence, saying he came upon the bloody crime scene while checking to see if his girlfriend — who lived across the hall — was at her apartment. Overwhelmed by the horror before him, Payne testified in court that he fumbled around trying to help before he ran off, afraid that the police would instantly believe he was the murderer. They did.
But more than 30 years later, Payne's attorney Kelley Henry, who also represented Alley, discovered previously undisclosed evidence — a bloodied comforter, sheets and pillow — that had never been tested. In a Dec. 30 court filing, Henry wrote that the case against Payne had been "concocted out of whole cloth" and based on "outdated racial stereotyping." At the very least, DNA evidence that was apparently hidden from the defense does nothing to make one doubt her characterization of the case.
Now, the Innocence Project has also taken up Payne's case. Last week, attorneys filed a petition seeking DNA testing. 
The court may well side with them. But the governor could step in right now. Never mind the pandemic, which has now caused the delay of three executions scheduled in Tennessee this year and could also lead to a stay for Payne. Lee could arguably announce a reprieve right now, declaring that Payne will not be executed without DNA testing on evidence that was withheld from his attorneys for three decades. 
In response to a request for comment on the Payne case — and questions about whether the governor agrees with death row attorneys that he can order DNA testing — Lee's spokesman Gillum Ferguson said that Lee "reviews all clemency cases in detail before making any decisions and he will have more to say about Mr. Payne's case upon further reviews." 
Every Tennessean should want to know whether the state executed an innocent man nearly 15 years ago, and whether it is mere months away from executing another. Does the governor?