On the afternoon of Oct. 17, Buchanan Street will be closed to cars so North Nashville residents and visitors can dance, play, bike and shop in the streets. It's part of the Open Streets program organized by transit advocacy organization Walk Bike Nashville, and it came together with the assistance of North Nashville businesses and community leaders.
"Our hope for this is to show what [happens] when we allow streets to have a multitude of uses, to really just allow that space for communities to play and do as they wish," says Brenda Pérez, Walk Bike Nashville's community engagement coordinator.
It's no secret that Nashville isn't a particularly walkable city. In fact, the streets have become more dangerous for walkers over the past few years — in 2020, 39 pedestrians were killed by vehicles, an increase from 32 in 2019. What's more, accidents like these are more common in working-class and low-income neighborhoods.
Open Streets started in 2015 in the Gulch, later relocating to 12South. Walk Bike Nashville hosted the event at Buchanan Street for the first time in 2019, and after being canceled due to the pandemic in 2020, it's back this weekend in North Nashville. Other cities in the U.S. hold Open Streets programs, among them Atlanta, San Francisco and Minneapolis, and Walk Bike Nashville credits the program's origins to Bogota, Colombia. The event is framed as a way to rethink roads and infrastructure.
Pérez says it's important to coordinate and listen to the community when hosting an event like this. One of the community leaders Walk Bike Nashville has worked with closely to organize Open Streets is writer and North Nashville resident M. Simone Boyd.
"When they approached us about doing it in North Nashville, I said, 'Hey, you know, people don't really know what Open Streets is, and we have to make the event feel like us,' " says Boyd. (Disclosure: Boyd has previously written for the Scene.)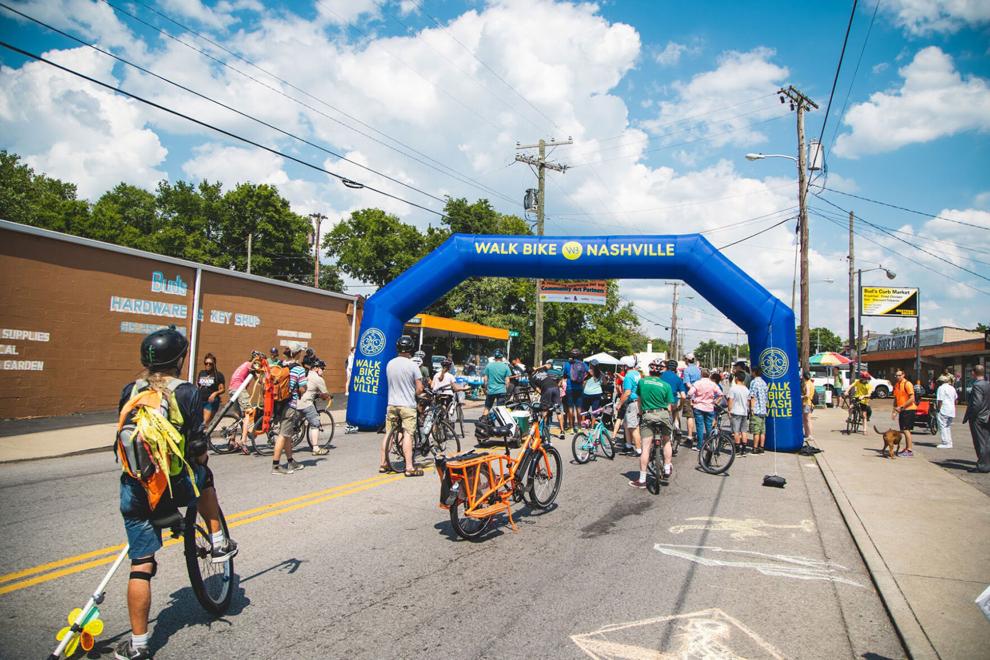 Boyd advocated for the event as a way to celebrate arts,–– history and culture. In 2019, Boyd and collaborators helped raise more than $30,000 for the event from local businesses, which helped fund 11 projects and exhibits at Open Streets — more than 40 individual artists were featured that afternoon. There will be plenty of art at the 2021 event as well, including singers, dancers and youth artists who will tackle themes from identity to food sustainability with their exhibits.
Boyd warns participants to dress comfortably and be ready to sweat, thanks to line-dancing, double-dutch, fitness classes and more. "It is not an observer event!" she says.
Among the local business owners participating in Open Streets is Keith Fulton, co-owner of streetwear shop The Trenches. Fulton moved to Nashville from New Orleans earlier this year after his younger brother Kristian scored a coveted gig in town: He was drafted as a cornerback for the Tennessee Titans.
"We had been out here for a couple of months just noticing the lack of streetwear stores, shoe stores, things like that," says Keith Fulton. The brothers set up shop in North Nashville in the spring, and Fulton says the store has been an opportunity to introduce his brother as a businessman as well as an athlete. The neighborhood and its history also remind the brothers of their hometown.
Fulton says Open Streets is a great chance to "check out all the Black-owned businesses and meet everybody — meet the businesses that are going to continue to grow." The Trenches will have some merchandise at the event, as well as a three-point shot contest.
While walkability can be a boon for any neighborhood, including working-class ones, there are also concerns that walkability is linked to gentrification — 12South is a local example of the issue. Pérez says investment in communities like North Nashville isn't about attracting developers, but rather listening to residents and finding what they want and need. Pérez adds that communities shouldn't have to forgo improvements to avoid displacement.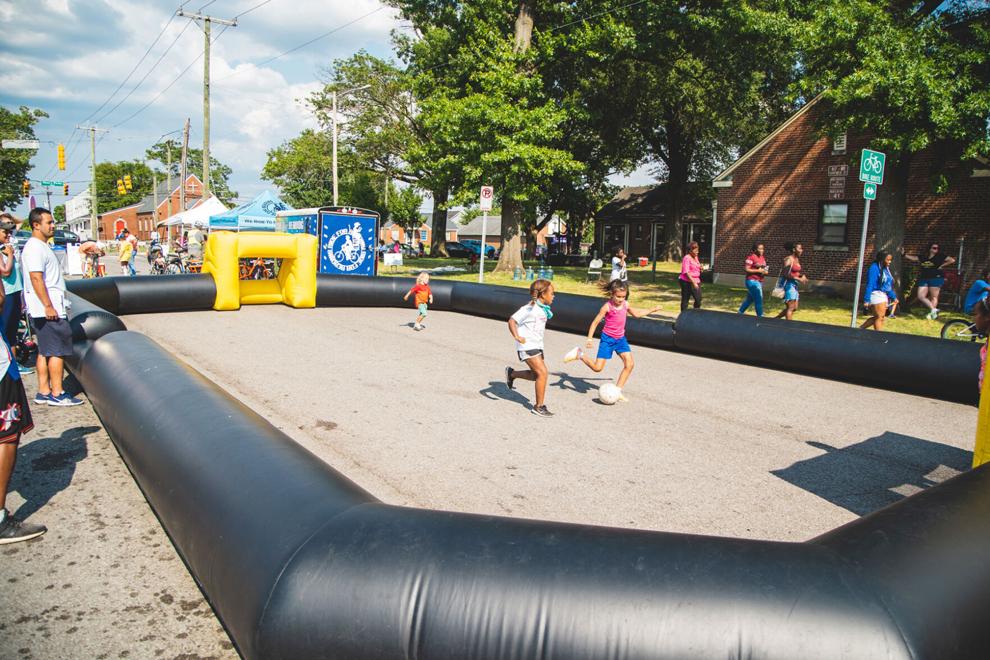 "We deserve to have places where we can be outside safely and not be scared by the traffic," says Pérez.
Boyd says a lot of the narratives concerning North Nashville are about either real estate or violence and crime. After the March 2020 tornado hit North Nashville, predatory investors swooped in to make offers on devastated homes and neighboring buildings, raising concerns about post-disaster gentrification.
But "North Nashville has so many stories," Boyd says. While she says she doesn't know how to stop gentrification — a puzzle that cities and activists across the country are struggling with — she believes it will be important to celebrate and amplify community voices, including with events like this one.
"There's a strong community here," she says. "There's a strong culture here. And we invite you to celebrate with us."