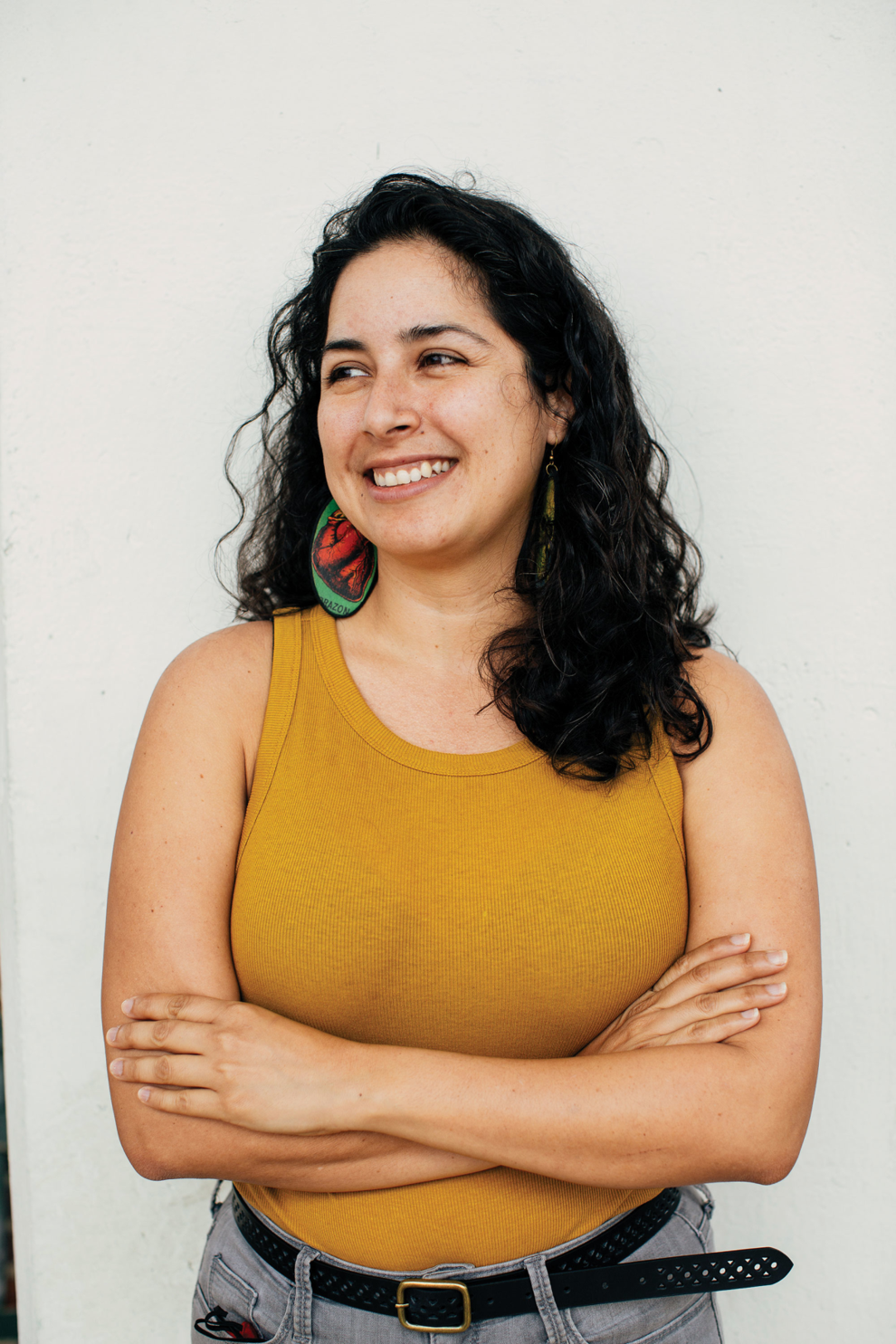 No political or social issue really exists in a vacuum — just ask Brenda Pérez, who is happy to explain how the worlds of transportation, immigration and class intersect regularly. Some of it is pulled from her own experiences as an undocumented immigrant navigating car-centric Nashville.
"One of the reasons why I started riding my bike in adulthood was [because] I was working at a grocery store that was like two-and-a-half miles from where I lived," Pérez tells the Scene. "And it felt like really risky behavior when I was driving a car because I didn't have a license, and at that time there were some stricter laws … that allowed for a more direct collaboration between police departments, sheriff's departments and ICE. So people in Nashville were getting picked up and deported for things like driving without a license."
She says she would get stressed just sitting in the driver's seat.
"My body would tense up and it's just like, 'Do I need to do this, or are there other ways?' So I got a bicycle and started biking to work, and it was fun!"
She started experiencing other parts of the city, navigating greenways on her bike. As the new community engagement coordinator of Walk Bike Nashville, a transit advocacy organization, she wants locals — especially those from working-class and immigrant communities — to experience the same.
"The ability to move around is just such a freeing, beautiful experience."
Pérez's family arrived in the States in 1989 when she was 6 years old, relocating from a border town in Mexico to a border town in Texas. In 2001, they moved to Nashville. Pérez calls herself a "Dreamer with canas," or gray hair, and an "undocumented Nashville native," referring to how long she's been in the city. And thanks to the Deferred Action for Childhood Arrival program, Pérez was ultimately able to get a driver's license without the threat of deportation.
Before joining the team at Walk Bike Nashville in September, Pérez worked with immigrant rights and labor rights organizations. She notes that a lot of the communities she worked with in the past — working-class folks and immigrants — are the ones who are often most affected by transit issues like cuts to bus service. She wants to pursue how those issues interact and overlap.
"Issues of walking and biking and pedestrian advocacy, they feel so down-the-road, when we think of … the struggles that people have around wages and housing," says Perez. "But the street collects a lot of our stories, and having the infrastructure such as sidewalks connects our neighbors, connects our neighborhoods."
Starting a community-focused job during a pandemic is, unsurprisingly, challenging — especially when reaching out to Black and Latino communities that have been disproportionately affected by the pandemic, says Pérez. At the same time, she wanted to encourage folks to get outside and enjoy healthy activities like walking and biking. (The Centers for Disease Control and Prevention considers outdoor activities much safer than indoor ones.)
With that in mind, in the fall Walk Bike organized a few community rides along Murfreesboro Road in South Nashville to get people on their bikes, introduce folks to the organization and teach them a bit about bike safety. (Pérez also notes that Murfreesboro Road was a dangerous road for pedestrians last year.) But her job also involves working with and supporting groups who are already in these communities doing transit advocacy work, like the local chapter of Black Girls Do Bike, an organization that promotes cycling for Black women and girls.
There are many challenges facing working-class commuters, many of whom rely on a public bus system that has endured service cuts. Pérez says it's important to prioritize their voices when looking for solutions.
"We already know that there are so many things that need to be fixed," she says. "And sometimes there's a gap between what professionals think that a community needs versus what a community wants." It might not be bike lanes but crosswalks, for example.
Transportation policy can get dense and wonky, but for Pérez, it also comes down to issues about joy and freedom — the right to go outside and safely move about and have fun.
"Just being able to ride your bike, to go outside to the park, take a walk — we deserve to have those beautiful moments too," says Pérez. "We deserve to have moments of joy and rest and to create beautiful memories with our families and neighbors because we are able to go outside.
"Asking for this infrastructure and these investments … it's really just asking for a better, more dignified place."
Photographed by Daniel Meigs at Hadley Park.