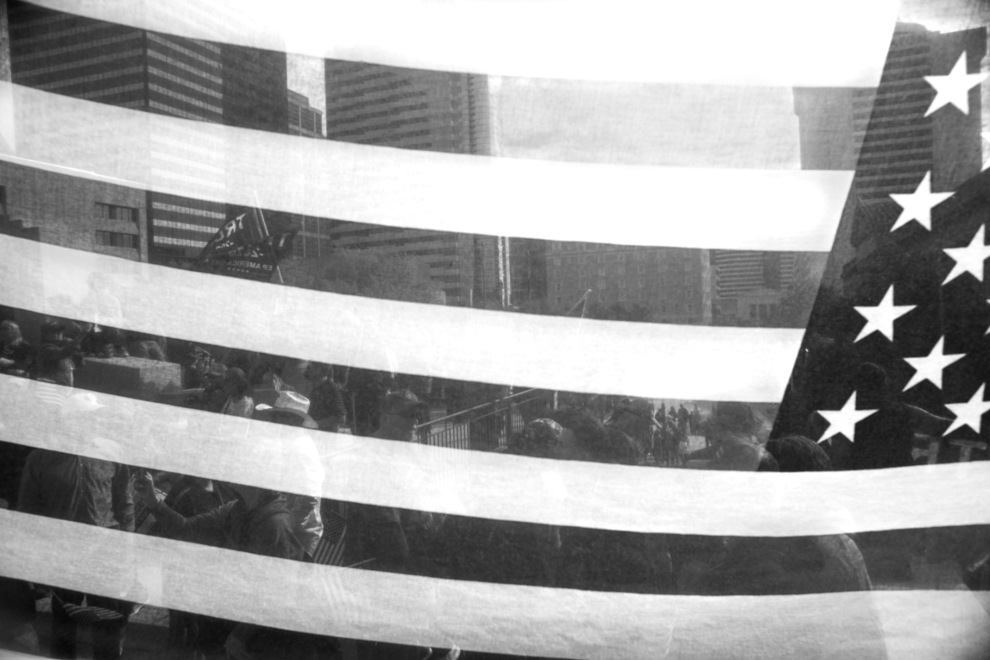 Wednesday, Jan. 6. As I think back to that day, my heart goes out to our nation. Five people's lives were lost so needlessly in the protest-turned-riot at our Capitol, and it's one of the saddest moments I can recall. Who would have thought we'd see a day when our nation's leader would encourage a riot, much less a riot on the steps and in the halls of the building that symbolizes the democracy most Americans hold so dear?
But that's what we witnessed — a stunning sequence of events.
On Jan. 6, as Congress met to certify election results, President Donald Trump held a rally encouraging supporters to go to the Capitol, purportedly to support lawmakers who were planning to object to electoral vote outcomes of swing states in the certification process. The president repeatedly insisted the votes and outcomes were "rigged" despite multiple lawmakers and courts — many of them with Trump-appointed judges — finding no such proof. The seeds of this sorry moment were sown with a Dec. 20 tweet, in which Trump announced: "Big protest in DC on January 6th. Be there, will be wild!" The president obviously expected mayhem. He told his supporters to "fight," saying "never concede." Obviously, those who invaded the Capitol took his words to heart. 
The president did tell the mob to "be peaceful," and as they overtook the Capitol he was silent. He did not call them off; he did not ask them to vacate the property. He certainly did not reprimand them, which he did to Portland, Ore., protesters on July 27, tweeting: "Anarchists, Agitators or Protestors who vandalize or damage our Federal Courthouse in Portland, or any Federal Buildings in any of our Cities or States, will be prosecuted under our recently re-enacted Statues & Monuments Act. MINIMUM TEN YEARS IN PRISON. Don't do it!" 
No. On the first Wednesday of 2021, he showed little regard for the safety of his supporters or for the safety of those inside the Capitol, and he showed reluctance at calling in the National Guard. In fact, The New York Times reports that it was Vice President Mike Pence who coordinated to deploy the National Guard to assist. It wasn't until 5:01 p.m. that the president finally tweeted: "These are the things and events that happen when a sacred landslide election victory is so unceremoniously & viciously stripped away from the great patriots who have been badly & unfairly treated for so long. Go home with love & in peace. Remember this day forever!" 
That tweet was later deleted, and Twitter froze — and later permanently banned — the president's account due to "risks of further inciting violence." Facebook CEO Mark Zuckerberg suspended the president's account until at least Jan. 21, stating "the risks of allowing the President to continue to use our service during this period are simply too great." 
After experiencing the Jan. 6 event, lawmakers in the president's own party quickly moved to distance themselves from him — some who'd originally planned to object to Biden's certification reversed their positions, including Sen. Kelly Loeffler of Georgia and Sen. James Lankford of Oklahoma. Republican Sen. Lisa Murkowski of Alaska called for Trump's resignation, saying, "He has caused enough damage." Sen. Ben Sasse of Nebraska said he believes "the president has disregarded his oath of office," and "what he did was wicked."
Senate Majority Leader Mitch McConnell of Kentucky had rejected the president's claims of election fraud, and upon restarting the proceedings after the mob had been removed from the Capitol, McConnell stated: "They tried to disrupt our democracy. They failed. This failed insurrection only underscores how crucial the task before us is for our republic." The senator has now said he doesn't wish to speak with President Trump ever again. Former Indiana Rep. Mark Souder also spoke out, saying the president should have immediately asked the people to leave: "It'll be a stain on the Republican Party. No matter which side you're on … either we respect the process and law and order, or we have chaos and break down America." Multiple Trump administration officials, including Education Secretary Betsy DeVos and Transportation Secretary Elaine Chao, have resigned from their cabinet posts.
Some of our own state lawmakers stood shoulder-to-shoulder with the president far too long, enabling and supporting the president until the rioting mob appeared on the scene. I wonder how they are feeling about themselves today — do they recognize their role in this? What consequences will they pay? 
Despite this tragedy and his crumbling administration, the president still takes no responsibility for his role in inciting violence. Further, though he says he will offer a "smooth transition" and transfer of power to President-elect Joe Biden, Trump has no plans to attend the inauguration. The last time a sitting president refused to attend his successor's inauguration was 152 years ago, when President Andrew Johnson failed to attend the inauguration of Ulysses S. Grant. It's Trump's final act of rebellion as president, and his actions once again speak so loudly that I can't hear a word he says.
Bill Freeman 
Bill Freeman is the owner of FW Publishing, the publishing company that produces the Nashville Scene, Nfocus, the Nashville Post and Home Page Media Group in Williamson County.