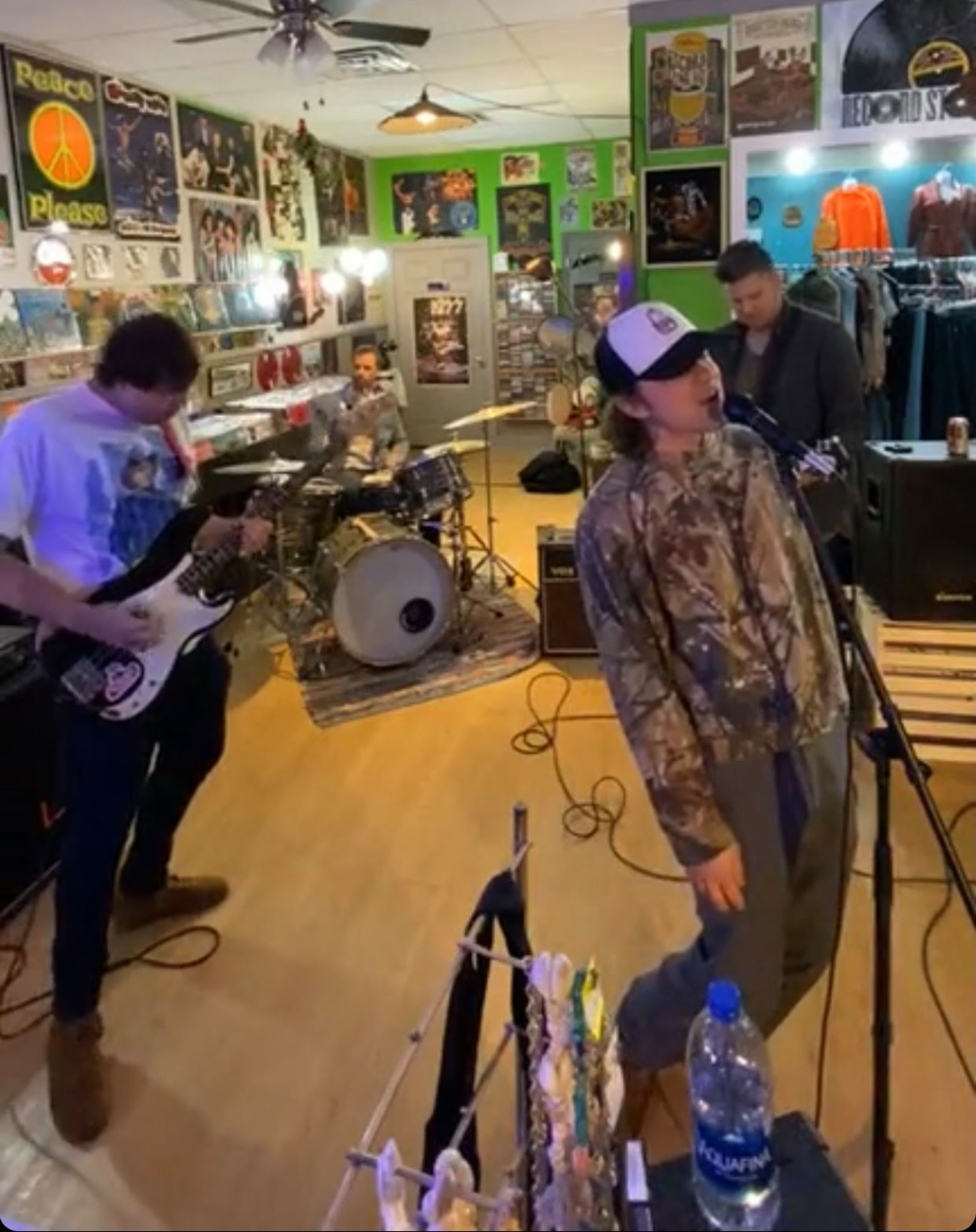 The first thing that stands out about Fist Fight, the debut full-length from The Cancellations, is the catchiness of the songs. The second is frontman Elijah Jones' lyrics about breakups (of both the band and romantic kinds) and cycles of addiction, institutionalization and recidivism, which are too dead-on to not be the stuff of lived experience. 
Here's the twist: Fist Fight is an absolute blast. Its juxtaposition of bright sounds and brutally honest sentiments brings to mind vintage Smiths or Cure in a sunnier-than-normal mood, or a choice opener for The Strokes or Walkmen in the early 2000s. There's an oldies-radio sensibility that carries over from The Cancellations' previous incarnation, the Orbison-inspired Elijah Jones & the Tenderness. 
Jones met guitarist Erik Matthijs "working a bullshit job in Atlanta," he tells the Scene in an email. Reconnecting in Nashville in 2017, the duo formed The Tenderness and gigged on the local club circuit before blowing it up and starting again last year with a new name, new bandmates (bassist Jared Wuestenberg and drummer Nick Ferrell), a re-tooled sound and a shift in attitude. 
"The music industry is broken," declares Jones. "If there are any rules anymore, they're hardly worth following, so we're making music we like about experiences we've had." 
On Fist Fight's final track "It Won't Leave Me Alone," Jones catalogs a lifetime of mental health trials and prices paid for the short-term solace of drugs. "That's all there is, kid," he sings to his younger self on the chorus. "No one's gonna save you from your sickness." Here he's looking at how you can feel grateful to be alive, while at the same time feeling so beaten down by life that you sometimes wonder if burning out was the better option. "There's no purpose, so why not just go out in a blaze?" Jones asks rhetorically via email. "But we can step out from under the burden of shooting at this target, because the target isn't there." 
It's an exclamation point of an album closer — the kind that calls for flipping the record to begin again. Hear "It Won't Leave Me Alone" below and click through to preorder a copy via Bandcamp. The Cancellations' Fist Fight is out Sunday, Feb. 14. Keep up with the group on Instagram and Facebook for more.