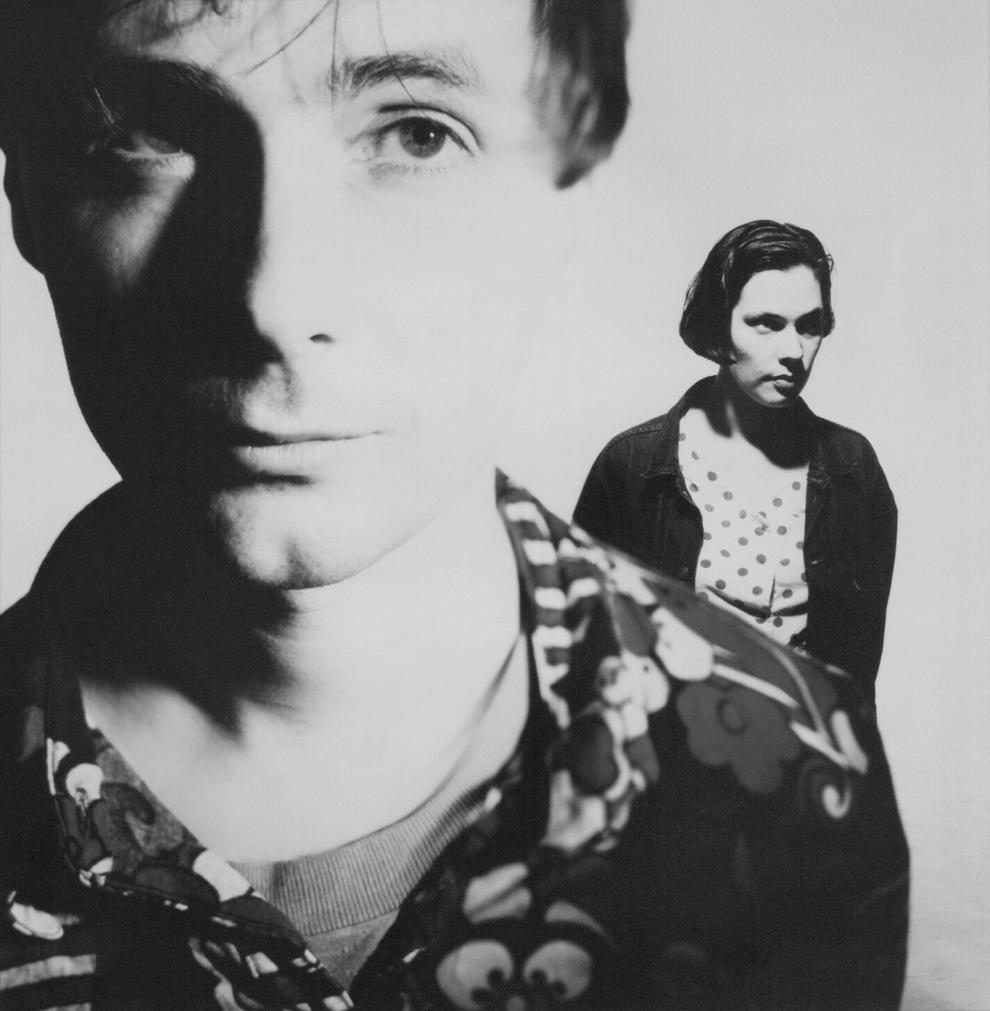 Emerging at the height of grunge-mania, Stereolab brought something a bit classier and more exotic to the table. Between its 1990 inception and its 10-year hiatus that began in 2009, the English group's co-founders — guitarist-composer Tim Gane and singer-keyboardist Laetitia Sadier — laid waste to the idea that "hardcore music lover" automatically translates to "snob." The group made efforts to lower casual listeners' barrier of entry to krautrock and Tropicália, French pop, space-age lounge, '60s psych and other so-called "out" music genres. Over time, these influences crystallized into a signature sound that transcends pastiche. Following the release of Pulse of the Early Brain [Switched On Vol. 5] — the fifth installment in an ongoing series compiling non-album singles and other rarities — Stereolab headlines at Marathon Music Works on Tuesday.
In a 1993 MTV interview, Gane explained the group's eclecticism as a strategy to keep flighty, distracted bandmates engaged and involved just enough to not jump ship. "It was desperation, really," said Gane, then 29. "We just needed people to play on our records, and a few more to play concerts." Near the end of the talk, Gane effectively summed up Stereolab's M.O.: "I like messing around in the studio, just to see what we can come up with."
Tentative as Sadier and Gane might've once seemed about their sound and lineup, following their instincts and taking a band-as-collective approach have suited them well. Stereolab alumni include Slint's David Pajo, The High Llamas' Sean O'Hagan and the late Mary Hansen, who came on as singer and multi-instrumentalist in 1992. Were it not for her untimely 2002 bike-accident death, Hansen would've likely been a lifelong member. Sadier and Gane eulogized Hansen on "Feel and Triple," a track from 2004's Margerine Eclipse LP.
There's no "best" Stereolab album — its catalog offers myriad points of entry. Listeners unwilling to accept that synths may be outselling guitars these days are likely to side with 1993's heavily Neu!-inspired Transient Random-Noise Bursts With Announcements and its 1994 follow-up Mars Audiac Quintet. Rewarding those who've turned the corner: 1996's spirited Emperor Tomato Ketchup and 1997's lush, tranquil Dots & Loops; in tandem, those releases document the group hitting its creative stride.
Issued in September 1999, Cobra and Phases Group Play Voltage in the Milky Night makes up for what it lacks in cohesion with an exciting juxtaposition of percussive jazz freakouts like opener "Fuses" and ambient excursions like "Blue Milk," the latter of which is a multi-part epic in the spirit of Kraftwerk's "Autobahn" or Sonic Youth's "The Diamond Sea." A glance at recent set lists reveals they've been drawing heavily on this record, so it might be good to brush up on. A pair of similarly expansive tracks from 1997 — "Simple Headphone Mind" and "Trippin' With the Birds," recorded in collaboration with industrial guru Steven Stapleton, aka Nurse With Wound — opens the new compilation.
Easy as Stereolab's albums are to get lost in sonically, deeper meaning lies therein should one wish to venture. Gane and Sadier have made a career of clueing listeners in on what the radio won't. Still, they're seldom explicit, preferring to show rather than tell. The socialist lyrical slant of tunes like "Crest" from Transient Noise and "Ping Pong" from Mars Audiac Quintet is sure to resonate with those already attuned and stoke interest among the curious. Yet the message is delivered so subtly that someone not listening for it could play the track for years before noticing, regardless of personal politics.
Any way you slice it, Stereolab's influence is tough to overstate. Fans run the gamut from big-name admirers like Donald Glover — who prominently featured Dots and Loops standout "The Flower Called Nowhere" in episode 8 of Atlanta's third season, released earlier this year — to avowed Nashville fans like hip-hop leading light Namir Blade, guitarist-about-town Sean Thompson and ex-Bostonian psych-pop aces Total Wife.
Sadier and Gane bringing the band to Nashville is a big deal — and as of press time tickets are still available. While you wait, check out our specially curated playlist.