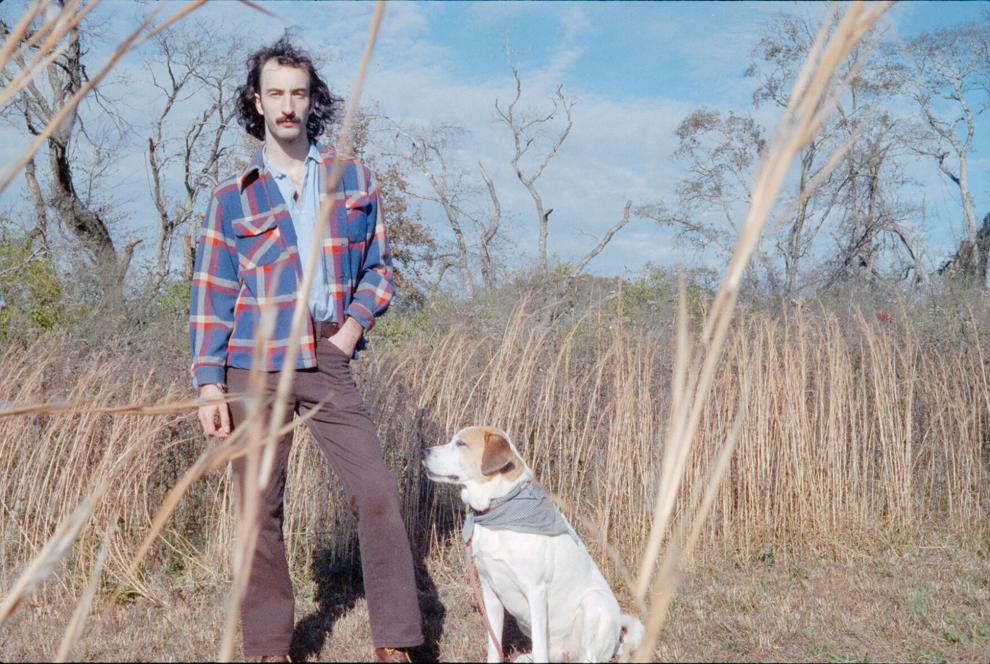 Whether or not you know Sean Thompson by name, you've likely seen and heard him in his element. Whether he's reeling off heroic, high-flying solos or keeping things rolling with subtle rhythm-guitar action, Thompson's fretwork has become a recurring feature of the music rising from Music City's underground.
A co-founder of much-missed country-schooled rockers Promised Land Sound, Thompson has also done stints in the studio or on the road with garage-punk greats Pujol, pedal-steel phenom Spencer Cullum of Steelism fame, and folk-pop songsmith Erin Rae, among others. Electro-pop maven Eve Maret called Thompson in for the express purpose of firing off a ripping solo on "Impressions," the drawn-out centerpiece of her long-gestating 2020 LP Stars Aligned.
In the past few years, Thompson has released a handful of originals and covers, including the concept EP Time Has Grown a Raspberry. Friday, he makes his full-length debut with Sean Thompson's Weird Ears, an 11-song LP issued by California-based Curation Records, a label with a connection to coastal country-psych greats Beachwood Sparks. The album is an apt summation of where the 31-year-old musician and his revolving-door cast of collaborators has been — and might be off to next.
The LP opens with a rollicking one-two of "New Trailway Boogie," propelled by its unfurling corkscrew riff, and "Saturday Drive," which rides on a forward-leaning shuffle. In tandem, the tunes thrash and twang mischievously yet sweetly. Their melodies and solos stick around in your head after they've seen themselves out; you can say the same for the sentiments of the airtight verses, about seeking freedom from hectic daily life. On the flip side, "Curse the Conscience" serves up soaring indie rock, loose and clever in the spirit of '90s legends Built to Spill. The intricate "Alley Scrapper," meanwhile, is off-kilter Big Star-inspired power pop — more akin to 1978's bizarro-world Third than to 1972's genre-defining No. 1 Record.
Ahead of Weird Ears' release — to be commemorated with a party and show Friday at Third Man Records — Thompson and I sat down over coffee.
---
When did you first conceive of doing a solo album?
During the pandemic. Didn't have a lot going on. [Laughs] Had the most time I'd really ever had to write, which was nice.
Where did you draw inspiration from for this record? Was there a certain song you wrote that laid the groundwork for the rest?
"New Trailway Boogie" for sure, which was just about being outside with my dog. There's a "life's simple pleasures" theme that runs through Weird Ears, for sure. Things were so tumultuous and uncertain in 2020. I became incredibly comforted by things like taking a walk, going on a hike or a day trip, just being outside.
What music kept you going in 2020?
Beachwood Sparks' [2012 album] Tarnished Gold was a big one. I'd been diving deep into that record, and when I found out [singer-songwriter Brent Rademaker] had a label, I sent my stuff their way. I went on a big Jerry Reed kick. I loved how he was able to be a side player — a guitar player — first, but who happened to also write interesting songs that were undeniably his.
How did you slip into this role you've established, playing with seemingly everybody?
It took some time after Promised Land disbanded, but by the end of 2019 I'd started managing steadily stringing gigs together, hanging out, exchanging ideas.
What is Weird Ears?
People that are my friends, who I play music with. Whatever I'm working on, and whoever's willing to join me. When I made this record I had no real ideas that anyone would put it out. I made it just because I felt like I had to make something.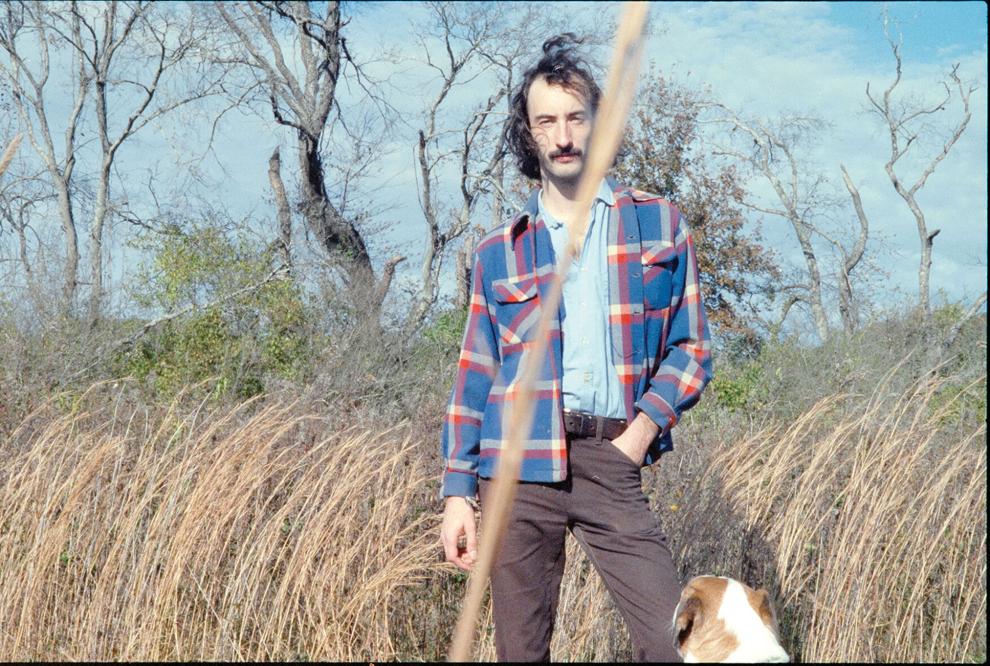 Have your California label people seen you live?
Yeah, at the Grand Ole Echo Saturday matinee show at The Echo [in Los Angeles]. I'll play shows wherever I'm asked to, but initiating is not my strong suit. [Laughs] There's definitely a scarcity of resources right now. Being a freelance guitar player, it can be cost-prohibitive.
Do you ever travel completely alone, touring? What's that like?
It's dope. [Laughs]
For those not from here, tell us about Nashville School of the Arts.
A lot of us came out of there — Tyler Coburn [of Yautja], Chappy Hull [from Shell of a Shell], Asher Horton [of Sun Seeker]. We all hung out on the periphery of the early-2010s explosion of Nashville bands. Silver Jews were happening. Lambchop was thriving. Cool, pre-boom years. There wasn't an academic angle at NSA. [Laughs] They left us to our own devices. I skipped many a class to just go play guitar, with permission. I was passionate — played guitar for like 10 hours a day.
What's next, what with the first Weird Ears LP out in the world?
Got a new album's worth of material ready that I'm sitting on. It's pretty different. I really sought out to make an accessible record here — was laser-focused on writing as simply as I possibly could.
Any hints at what's guiding your direction going forward?
Early Dead, Fairport Convention, Nick Drake, Can and Stereolab.