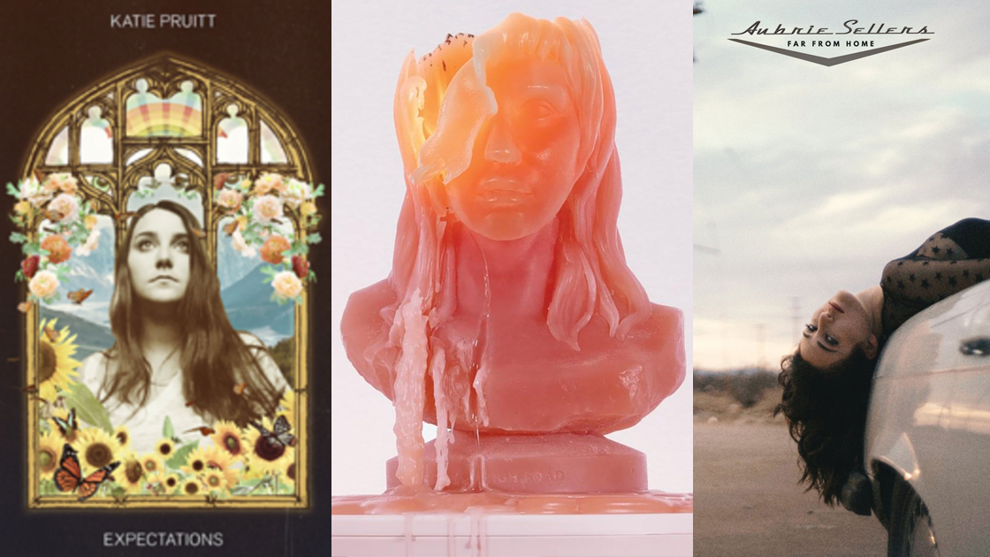 As the new year begins, there's already a wealth of exciting information about new music from local artists and labels. Right off the bat, rising soul singer Devon Gilfillian's debut LP Black Hole Rainbow is due Jan. 10; he'll preview that with an in-store at Grimey's on Jan. 7. Youthful Southern-rock guitar wiz Marcus King is set to drop his first solo LP, the Dan Auerbach-produced El Dorado, Jan. 17. Pop wizard Kesha's High Road, the follow-up to her Grammy-nominated 2017 stunner Rainbow, is coming Jan. 31. 
February's packed with albums from outstanding roots-leaning singer-songwriters who work with the raw materials of country, soul, rock and more. Aubrie Sellers' second album Far From Home is out Feb. 7, Katie Pruitt's debut Expectations is coming Feb. 21, and Kyshona Armstrong's Listen is due Feb. 28. Vanessa Carlton has a new record called Love Is an Art due sometime in the spring, while country champion Brandy Clark's Your Life Is a Record is set for March (exact date TBA). Individual members of world-beating country supergroup The Highwomen have big things in the works, too. Amanda Shires has been in the studio working on the next album from Jason Isbell and the 400 Unit, and Natalie Hemby is preparing her second album Pins and Needles, which she says will be the "1997 Lilith Fair album" she's been waiting to make.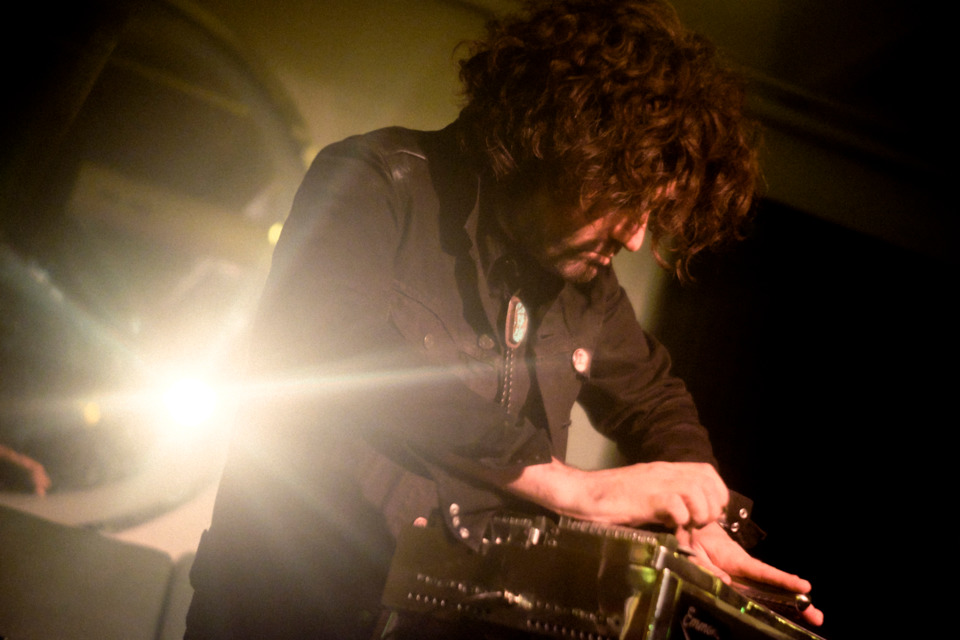 Jack White's Third Man Records, the independent label with the largest footprint in town, plans a strong start to its 11th year, says co-owner Ben Swank. In addition to the first-ever American release of three 1960s albums by yé-yé pop star France Gall (Poupée de Cire, Poupée de Son; Baby Pop; and 1968), look for a new solo album from The Raconteurs' Brendan Benson as well as Altar of Harmony, the New Age-inspired debut LP from longtime local pedal steel ace Luke Schneider. Forthcoming releases from Swank's own recently launched label Plant Life Records include punk barn-burners Kings of the Fucking Sea's "Death Dealer" 7-inch and a new LP called Easy by Nature from cosmic-folk guitarist Keith Wood, aka Hush Arbors.
In 2019, a big favorite in our annual Rock 'n' Roll Poll was Heaven Honey, a group of Bloomington, Ind., transplants who blend dream pop and alt-country. They've got a new 7-inch coming in early spring, co-released by two much-loved indie labels, Cold Lunch Recordings and To-Go Records. The Cold Lunch crew says they're going to focus mostly on events in 2020, but To-Go tells us to expect releases from post-punks Donors in January and fresh-faced hardcore punks EngineIX in February. 
In the world of hip-hop, ultra-agile rapper Lackhoney has his sights on a February release for Sweets, a brief mixtape accompanied by a documentary film short. Punk- and metal-schooled MC Kent Osborne tells us to watch for Death to All Genres — an exercise in blending lots of musical idioms with hip-hop, as you might expect — in 2020 as well.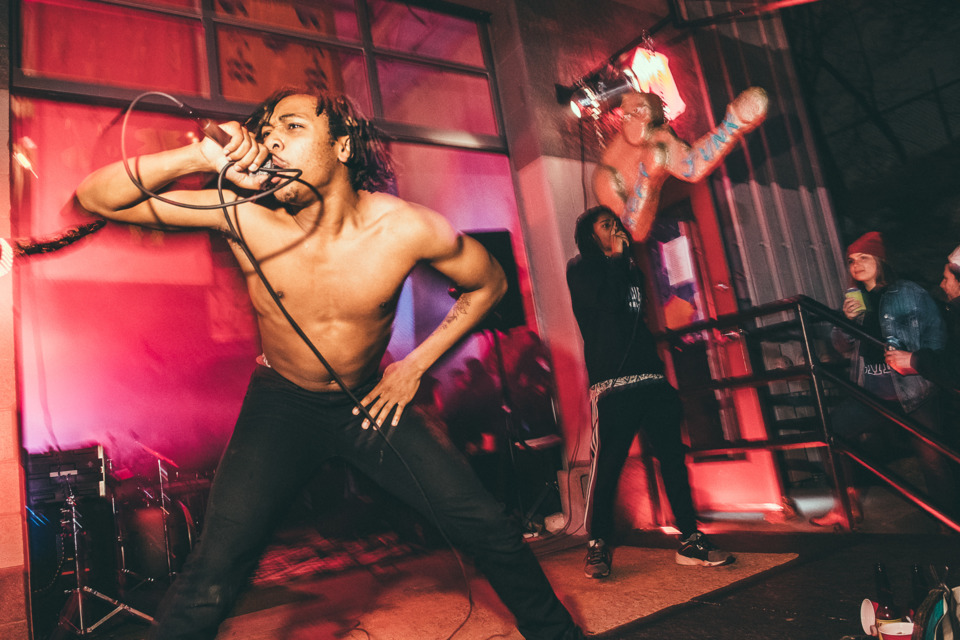 Meanwhile, there's a wealth of music coming from Nashville's bubbling community of pop artists. Disco-loving producer Joseph Barrios, aka Jonie, has an EP called All the Time set to drop Jan. 17, while Daena, whose work straddles the line between danceable pop and indie rock, will release an EP called Electric! in February. Jake Germany, aka PHANGS, is also planning his debut album, while the next LP from EZA is coming soon. Benjamin Poss and Chaz Cardigan, outstanding storytellers with great voices who also represent the LGBTQ community, have releases of yet-to-be-determined length coming as well.
Michael Eades' YK Records has a busy spring and early summer planned. In addition to singles from The Medium, Stone Jack Jones and Andrew Brassell, full-length debuts from Black Bra (the new dark-psych project led by Forget Cassettes' Beth Cameron) and The Prudish Few (local rock stalwarts Mike Shepherd, Todd Kemp and Jay Leo Phillips) are on the way, as well as a new LP from post-punk experts Tower Defense. Keyboardist Paul Horton (of Alabama Shakes, Concurrence and Brittany Howard's solo band) has a solo album coming from YK too — says Eades: "There's a lot of fusing of ambient soundscapes, found sounds, vocal samples, beats and guest vocalists."
And there's plenty more. Two albums originally announced for 2019 — the next LP from grunge-popsters Daddy Issues (title TBA) and Home Team from indie rockers Creature Comfort — are now slated for 2020. Kyle Hamlett, leader of avant-folk outfit Lylas, has made an album with the aforementioned Luke Schneider called Tape Diamonds, which will be the debut release by Kyle Hamlett Duo. Post-hardcore group Ryoki Center celebrates the release of their debut album Strychnine Jan. 10 at Drkmttr. Glamsters The Blam Blams have a full-length on the burner, while pop-conscious rockers Pet Envy, Stones-ian outfit Them Vibes and funk-splashed indie-rock group Fusz all have EPs coming. Superlative multifaceted pop group Whoa Dakota, danceable pop artist Athena and rockers Tayls are all gearing up to release individual series of singles; Tayls' tracks are leading up to an LP in 2021. 
There's a constant flow of info on new releases — the day after this issue went to press, Paramore's Hayley Williams announced some forthcoming solo material that we can expect to hear more about in January — so keep an eye on the Scene for updates.