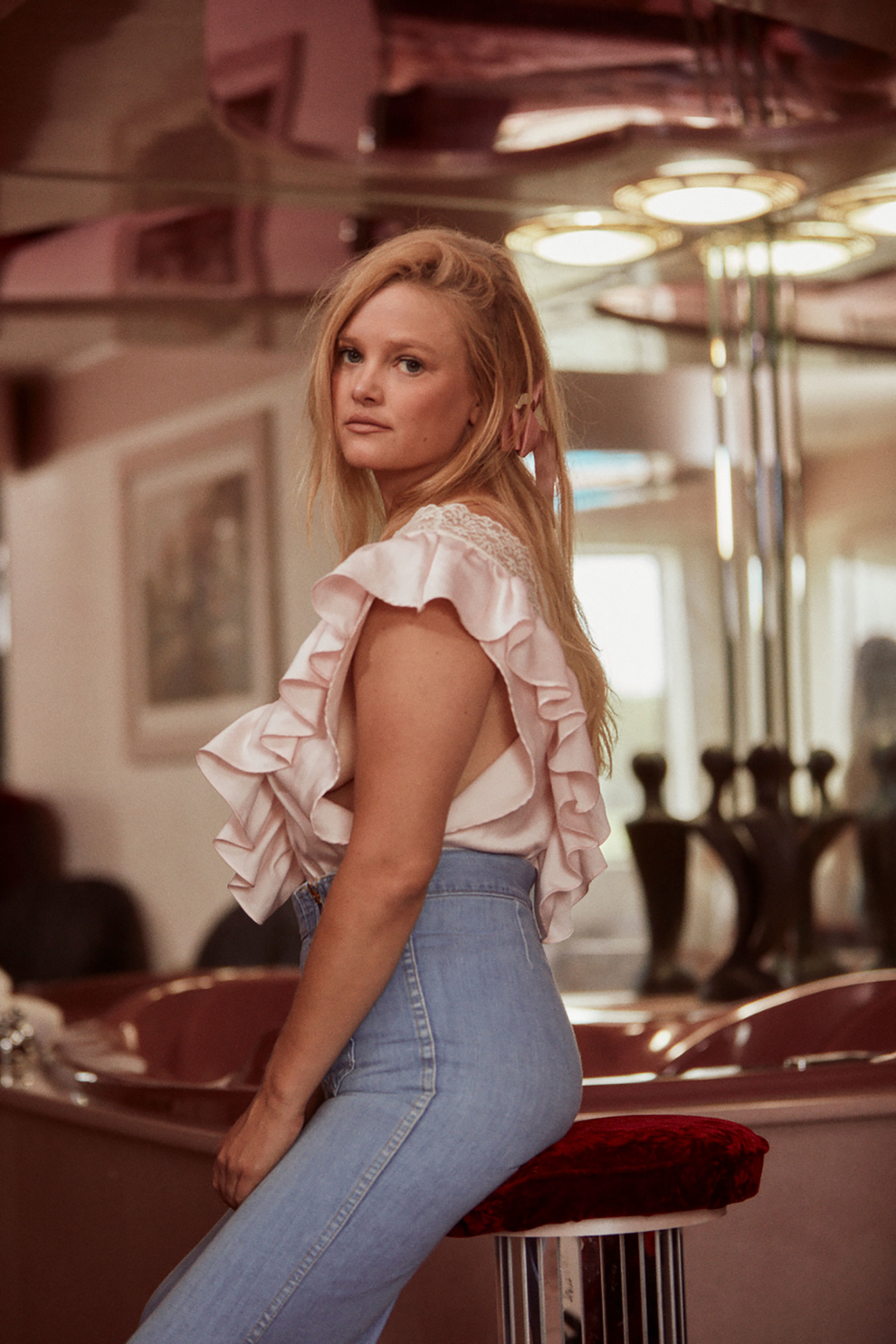 A few weeks ago, we wrote up a handful of records that hadn't gotten the attention they deserve — simply a function of the volume of good work being done in Nashville's rich and diverse music scene. That hasn't changed, even during the COVID-19 pandemic. And considering that many musicians remain out of work, we've rounded up thoughts on nine more noteworthy releases that you can purchase online right now.
---
Hailey Whitters, The Dream (self-released)
When rising country ace Hailey Whitters sings, "I'm 12 years into a 10-year town," you can hear the frustration and determination in her voice. That lived experience powers the superbly crafted stories and character sketches that make up her LP The Dream. Whitters is clearly in this for the long haul, and the quality of co-writes with fellow lyrical powerhouses Lori McKenna and Brandy Clark suggest we've got a lot to look forward to. LORIE LIEBIG
Stream on your favorite service, purchase from Whitters' website or that of your favorite record store.
---
Grumpy, Loser (Acrophase)
The full-length debut from Grumpy offers intimate narratives wrapped up in full-flavored, multilayered pop with stacks of guitars, keyboards and percussion. Frontwoman Mason Schmitt's songs are confessional, carefully picking apart the layers of uncomfortable situations and awkward feelings and folding them gently into clever sing-along hooks. As hilariously gross as things get sometimes (a memorable romantic encounter is spoiled by a gassy dog), she's always working hard to find balance, give herself grace and tune out the things that ultimately don't matter. STEPHEN TRAGESER
---
Declan Kennedy, Guilty as Anybody (self-released)
Folk-rocker Declan Kennedy's second full-length release has a refreshingly conversational feel that belies the weight of what he's singing about. The lyrics of "Warning Signs" hit home for a lot of young folks feeling lost as they try to find their way, and though the record's been out for nearly a year, they feel especially poignant in a time when none of us feels confident in what our future looks like. MAMIE DAVIS
---
DD Island, 2015-18 Demos (self-released)
There are lots of flavors of psych rock, and it's impressive that one man can cover so many. The latest release from DD Island, aka Brandon Rhodes, is called 2015-18 Demos, and as the title suggests, it's a 13-song collection of lo-fi, effects-laden odds and ends covering the whole rainbow of psych. Tracks like "12" and "Falling in Love" represent a more flowery, pastoral variety, while "Heavy Slam" and "Smurf Cabbage" are more fuzzy and gruff. There's no pressure for Rhodes to be cohesive here, and that's fine. He's got a new EP called Scaphoid on the way soon — we'll see what vein he decides to mine this time. KELSEY BEYELER
---
Jamiah, 22 (self-released)
Turning 22 doesn't carry the same cultural gravitas as the previous birthday, but Nashville-by-way-of-Georgia R&B singer Jamiah's accomplished debut EP titled 22 makes the occasion a major event. She distills raw feelings of anxiety and excitement that come with the boundless potential of being in your early 20s. In the laid-back "L.A.," featuring a verse from rapper Tim Gent, Jamiah toys with moving to a new city and never looking back; in "Make Time" and "Up to You," she stresses over the fate of a fragile romantic relationship. In the lofty, SZA-influenced "Twenty2," Jamiah confronts anxiety directly. The sophisticated and accessible EP is a great place to start if you want to learn more about Nashville R&B. JACQUELINE ZEISLOFT
Stream on your favorite service or purchase via iTunes.
---
Skin Tension, Observe/Mimic/Mutate and Skin Vision (self-released)
Skin Tension's superb 27-minute set closed out one of the most memorable recent showcases of Nashville experimental music: Local Fest, which ran in July 2019 at Betty's Bar & Grill. The duo of drummer Josh Byrd and guitarist Edward Longo played post-free-jazz patterns in tandem with Music City saxophonist JayVe Montgomery. This year, Skin Tension has released a pair of excellent sets that illustrate their work ethic. On the March EP Observe/Mimic/Mutate, "Hidden Village" takes a discursive look back at Miles Davis' In a Silent Way and Agharta. They embark on equally discursive — but even darker — journeys on their 15-track full-length Skin Vision, released in April. The music recalls musicians running the gamut from Four Tet to Autechre, but the underlying free-jazz pulse comes through. EDD HURT
---
Duo Tachoir, Shades of Blue (Avita)
Shades of Blue, the 10th album featuring the husband-and-wife duo of vibraphonist Jerry and pianist Marlene Tachoir, offers intimate, superbly executed material that's nicely balanced between improvisational edge and classical precision. The seven originals range from the pensive, thoughtful mood of the three-part "Reflections for Vibraphone and Piano," to the more playful tone expressed in "Cat Step" or "A Greener Blues." All seven compositions were penned by Marlene Tachoir, and the session was recorded at the couple's Good Vibes Sound Studio in Hendersonville. It's alternately entrancing and compelling, a nice blend of elegance and energy. RON WYNN
---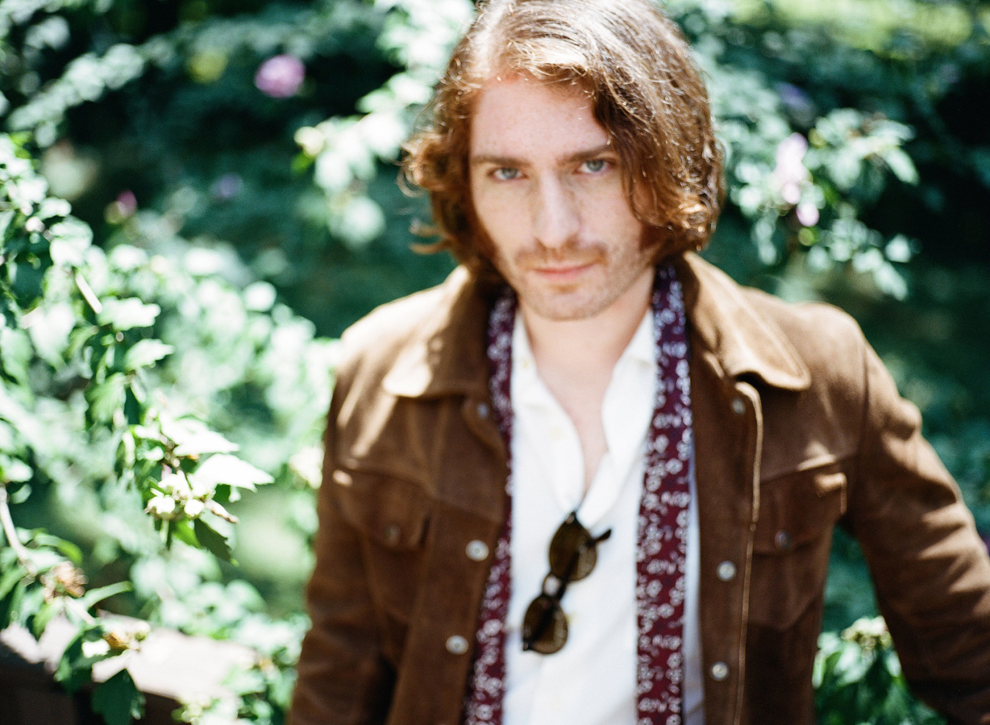 Logan Ledger, Logan Ledger (Electromagnetic/Rounder)
California native Logan Ledger may be new to Nashville, but he's made himself right at home. Ledger worked on his self-titled record with producer extraordinaire T Bone Burnett, and the singer's spectral croon is surrounded by all the lush reverb and walking bass you could hope to squeeze into the grooves around the lovesick narratives. Ledger's backing band, fluent in both classic country and '60s pop, could be the children of two legendary studio outfits, Nashville's A Team and L.A.'s Wrecking Crew. It's a fresh approach to a very classic, melancholy sound. P.J. KINZER
Stream on your favorite service or purchase via Ledger's website (or that of your favorite record store).
---
My Wall, Mine (No Sabes)
It doesn't seem coincidental that Nashville trio My Wall put their debut LP out into the world on 4/20. Mine is a 45-minute tone massage in five movements: all buzzsaw riffs, low-end murk and forward-lurching drums, with a raw, unprocessed recording courtesy of Shibby Poole, main man of ominous thrashers Yautja and go-to recordist for all things local, heavy and DIY. Mine's feedback-punctuated nine-minute centerpiece "Crash Site" in particular reaffirms the timeless combo that is low-tuned guitars and the devil's lettuce. File next to Cavity — the sludgy Florida outfit that spawned doom-pop legends Floor — and Sleep's almighty Dopesmoker. CHARLIE ZAILLIAN