Fall is finally here, and there are a bevy of shows for you to see in person once you grab a mask and throw on a sweater. But there's also a shedload of great recent releases from local artists for you to drop in the ol' treat bag. Our writers have eight new recommendations for you, so add 'em to your streaming queue or get a physical copy from your favorite record store. Or put them on your wish list for #BandcampFriday, the promotion in which the platform waives its cut of artist fees on the first Friday of the month — the next installment of which is Oct. 1.
---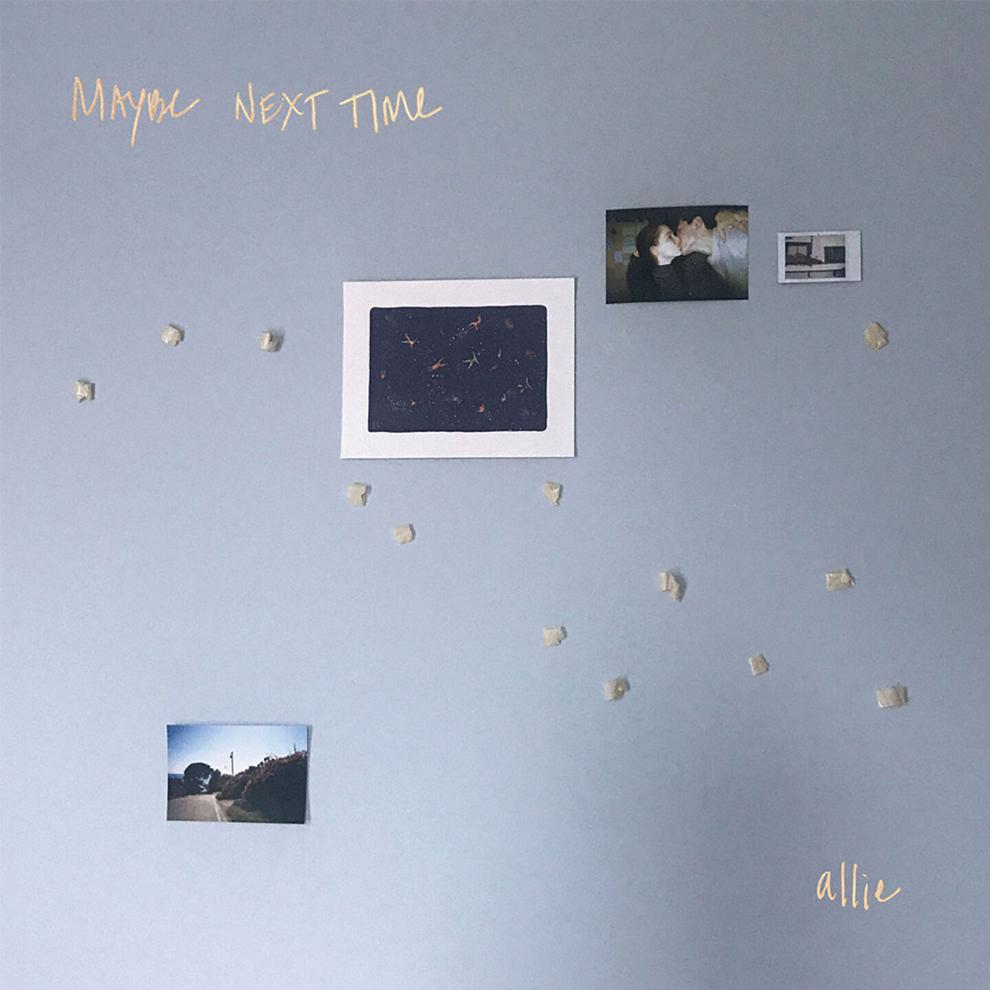 Allie, Maybe Next Time (Other People)
Sometimes music gives us permission to feel in ways we didn't know we needed to. What takes me to that place is objectively beautiful melodies with a steady backbeat. The 16 tracks on Maybe Next Time by indie rocker Allie fall into this category, and have the power to make me feel ready to process my emotions. On their impressive LP, recorded last year and released in August (it's a follow-up to the also-great EP Junior Coder's Experiment), the 26-year-old artist spits out unbelievably gorgeous songs whose sonic textures clang with heartache and loss, as richness and fullness dissipate into moments of haunting sparseness. While I wouldn't call this a coming-of-age record, I would call it an expression of coming into oneself through self-love and taking long, hard looks. JACQUELINE ZEISLOFT
Find Maybe Next Time on your favorite streaming service, or visit your favorite record store or Other People Records' website to get a physical copy.
S-Wrap and Rashad tha Poet, The Other Side (self-released)
The ties between hip-hop and spoken-word poetry are historically strong, and many of Nashville's best MCs are also masterful spoken-word artists. Case in point: S-Wrap and Rashad tha Poet's The Other Side is an interconnected collection of uplifting pieces about a journey to finding peace and purpose, built atop a musical foundation of psychedelic soul. The initial inspiration for the project is also noble: It grew out of an effort to produce 100 unique spoken-word albums to show The Recording Academy how unique this art is, and to convince the organization to make audiobooks ineligible for the Best Spoken Word Album category at the Grammys. STEPHEN TRAGESER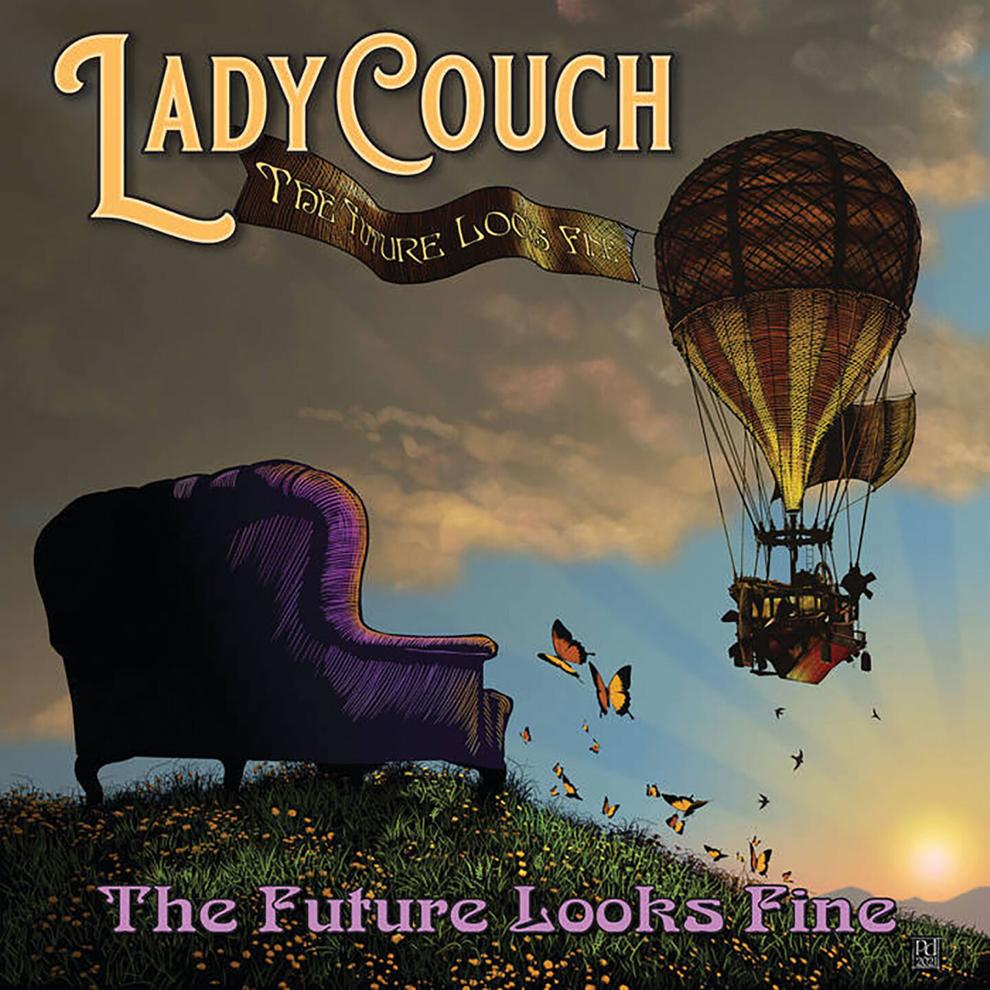 LadyCouch, The Future Looks Fine (Blackbird)
The keyboard flourishes and horn arrangements on LadyCouch's debut full-length The Future Looks Fine color an album that puts you in mind of 1960s and '70s soul music. Led by singers and songwriters Keshia Bailey and Allen Thompson, LadyCouch plays off the conventions of soul-rock groups like The Electric Flag, The Band and Booker T. & the MG's — but The Future Looks Fine Americana-izes those usages in sterling fashion. The band covers Isaac Hayes and David Porter's "As Long as I Have You," which was originally released by The Charmels on the Volt label in 1967. Meanwhile, "Free to Breathe" adds psychedelic guitars to the mix, along with an arresting horn riff that repeats throughout the song. The Future Looks Fine is easygoing and complex enough to merit repeat listens, and the lyrics are unfailingly upbeat and optimistic. EDD HURT
Find The Future Looks Fine on your favorite streaming service or buy it via Bandcamp.
The Dinallos, The Dinallos (Memphis International)
East Nashville's sterling husband-wife duo Michael and Juliet Dinallo's latest release features 16 soulful and exuberant compositions that nicely alternate between inspirational and reflective perspectives. Longtime Radio Kings guitarist and co-producer Michael provides outstanding electric and acoustic support in tandem with several outstanding musicians. The top instrumental corps crafts crisp, superbly executed backdrops. Chief lyricist and vocalist Juliet consistently soars and excels on tunes ranging from the stirring lead single "Kilimanjaro" — enhanced by powerful harmony assistance from The McCrary Sisters — to evocative numbers like "I Need to Be Free." There are also such intense and urgently delivered tunes as "Purgatory Road" (with a strong duet vocal from guest Will Kimbrough), "You've Got Nothing on Me" and the enchanting "When the World Was Wine." There's not a forgettable number, as the pair takes listeners on a delightful excursion through a host of sounds and styles. RON WYNN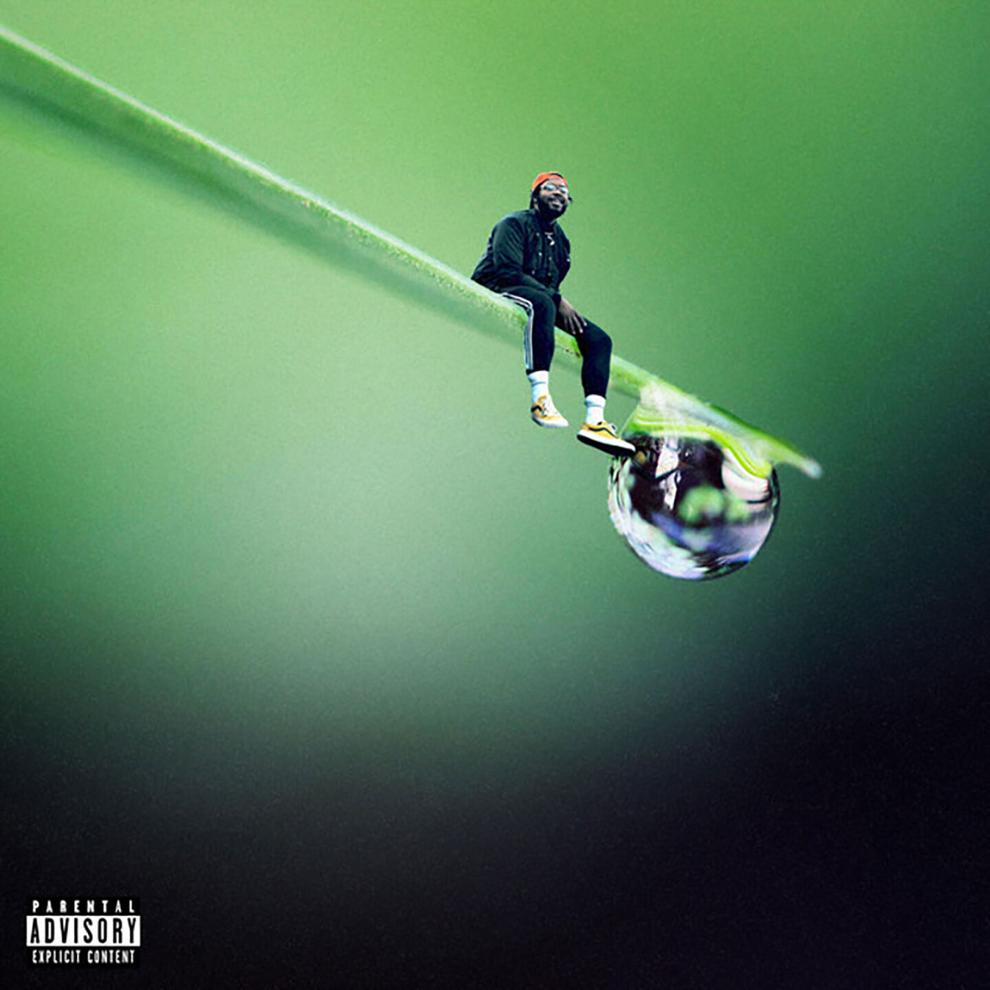 The BlackSon, Longest Day of the Year (Black City)
This short and sweet release — you might call it a digital 7-inch, consisting of the tracks "Sweet Toof" backed with "OTW" — puts together two new tracks in which the standout rapper gets real about stress and tells himself to stand strong. Though different production teams worked on each track (Dopey produced "Sweet Toof" and LacMan and A.B. Eastwood teamed up on "OTW"), the overall effect reinforces trying to find joy in a melancholy situation. It's a solid formula, as The BlackSon raps: "Only thing they ever took from us is notes." STEPHEN TRAGESER
Find The Longest Day of the Year on Spotify, Apple Music or Tidal.
The Robe, The Jason EP (YK Records)
Longtime Grimey's staffers Rollum Haas and Jason Bennett join forces for the second official release from Haas' project The Robe. The duo wrote the material together and Bennett sang the songs — hence the title, The Jason EP — while drummer-about-town and synth aficionado Haas pulled out all the stops instrument-wise. The result is pleasingly era- and genre-transcending. Poppier than The Robe's self-titled 2019 debut, The Jason EP is guided by Anglophilic sensibilities, with the propulsive, OMD-style synth-pop of opener "Summer Secret" giving way to kaleidoscopic guitars and a Kinks-like shuffle on "All Your Favorite Days." A study in catchy, cohesive songcraft and music that keeps the listener guessing what instrument or effect might be deployed next, it's a dynamic worth exploring further — a Jason LP, perhaps? CHARLIE ZAILLIAN
Jordan Lehning, Three Colored Wall (Tone Tree Music)
After several years of being best known for his production and arranging work, Jordan Lehning is releasing some mighty fine solo material. Three Colored Wall, released in August, is a significant departure from Little Idols, the intimate folk-pop song cycle about a fictional extramarital affair he released in 2020. Well, sonically, at least: The walls of synths and gated-reverb drum sounds put me in mind of XTC's 1989 maximalist pop opus Oranges and Lemons. While Three Colored Wall's subject matter is also different, the attention to detail in discussing the intricacies of close relationships is a common thread. STEPHEN TRAGESER
Nordista Freeze, Big Sky Pipe Dream (self-released)
Nordista Freeze is a Nashville DIY die-hard, the man and the band (the two share a name) responsible for such memorable events as Space Prom and Freezefest. Their new LP Big Sky Pipe Dream — coming in the wake of a long string of previously released singles like "Hey GiGi," "Wysteria" and "Dolphin" — embodies some of the best things from the indie-pop-rock sphere, with catchy riffs, cheery melodies and dreamy lyrics. The tunes celebrate love and all the ups and downs it can bring. Freeze is known for his energetic, theatrical performances, and while nothing will compare to a live concert, the frontman's vocals on the record keep your attention in much the same way he does in person. You'll soon have plenty of opportunities to do that, so keep an eye on his website. KELSEY BEYELER