A massive festival season is starting up — read a lot more about that in our Fall Guide — but the parade of outstanding recordings never ceases. Our writers have 14 new recommendations (from 11 artists) for you from a broad range of Music City musicians. Add 'em to your streaming queue or get a physical copy from your favorite record store. Or drop them on your wish list for #BandcampFriday, the promotion in which the platform waives its cut of artist fees on the first Friday of the month — the next installment of which is Sept. 3.
---
Sturgill Simpson, The Ballad of Dood & Juanita (High Top Mountain)
Sturgill Simpson's roots have always been squarely in bluegrass, an influence that runs through his debut solo album, 2013's High Top Mountain, and is right out in front on the two volumes of his Cuttin' Grass series that he released in 2020. Simpson's latest project, the delightfully titled concept album The Ballad of Dood & Juanita, connects those roots to other influences of Simpson's — namely traditional country and cosmic Americana — through the captivating story of a couple named Dood and Juanita (after Simpson's real-life grandparents). The pair are separated by an act of violence, and Simpson and a crack band of players (with a cameo from Willie Nelson) provide a down-home, cinematic soundtrack to their struggle to reunite. BRITTNEY McKENNA
David Ferguson, Nashville No More (Fat Possum)
Producer-engineer extraordinaire David R. Ferguson has spent the past 40 years helping musicians — including his mentor Cowboy Jack Clement and other luminaries like John Prine, Johnny Cash, Margo Price and the aforementioned Simpson — transform great songs into great records. On his new LP, Ferguson puts his own spin on 10 tunes that caught his ear during that time with help from A-list country and bluegrass players. Together, they render tunes like Stephen Foster's "Hard Times Come Again No More" and Guy Clark's "Boats to Build" in a rich but organic fashion — an overall effect that recalls his work with stars galore. STEPHEN TRAGESER
Mercy Bell, Golden Child (self-released)
On its surface, Mercy Bell's Golden Child reads like an homage to 1990s country as perfected by singers like Kathy Mattea and Terri Clark. Golden Child is no mere pastiche, however. Bell, whose self-titled 2019 album established the Nashville singer and songwriter as a queer Americana artist of uncommon range, turns the conventions of post-Garth, post-Lucinda Williams pop-rock-country to her own purposes. Bell's lucent voice slides through a set of first-rate songs with ease — and a hint of pain. In "Big Sky, Wide Open," Bell sings: "I'm so lonesome in this town / Got someone at home / Who's drinking round after round after round." Golden Child amounts to a reworking of those bighearted tropes from 30 years ago, and Bell's lyrics communicate loss, longing and ecstasy. EDD HURT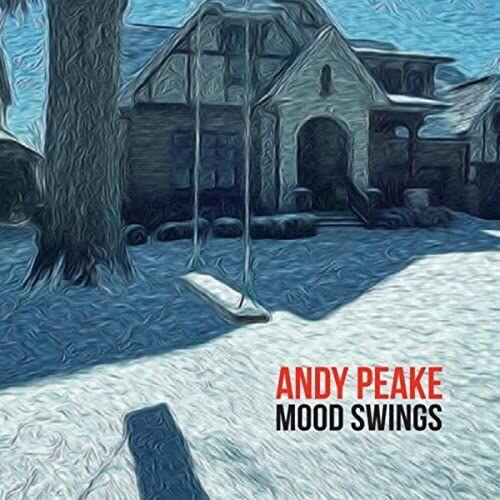 Andy Peake, Mood Swings (Big Little)
Often when a career sideman makes a record of his own, it's a reminder of why he is a sideman. Not so with the new album from drummer Andy Peake. Peake (who's kept time for Tanya Tucker, Delbert McClinton and more) easily steps into the spotlight on this swinging collection that ranges from sophisticated, swampy rock to jazzier fare. In addition to being a hot drummer, he shows he's also an engaging vocalist with a gravelly, soulful voice and a talented songwriter with a knack for clever wordplay. Peake is accompanied on the album's 11 tracks by some of his accomplished musician friends, including John Cowan, who shares vocals on a moving cover of Bob Dylan's "I Shall Be Released." DARYL SANDERS
Find Mood Swings at your favorite record store or via Peake's website.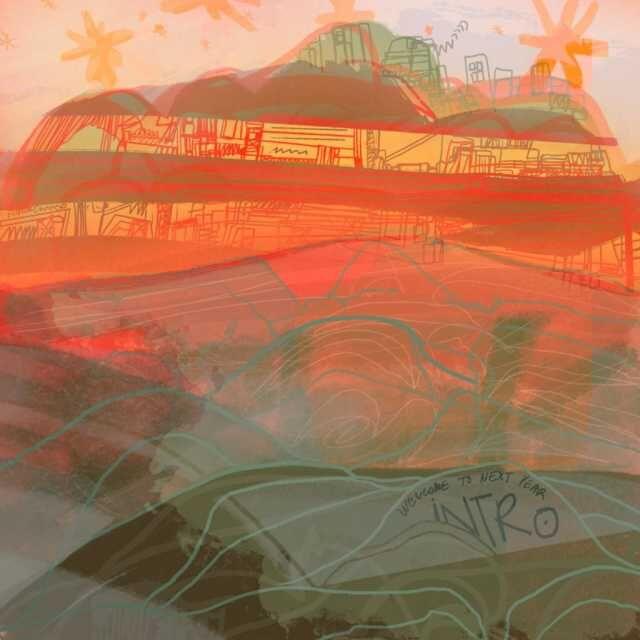 Intro, Welcome to Next Year (Third Eye)
Usually, you expect someone who raps as dynamically as Intro to identify as an extrovert, but that isn't the case (hence his stage name, short for "introvert" rather than "introduction"). His debut album Welcome to Next Year is a thoughtful consideration of planting seeds and patiently awaiting the fruit, in spite of disadvantages and distractions. "Flow" is without a doubt the right word for Intro's rhymes, which glide along over beats inspired by R&B from the '70s through the '90s, dancing gracefully along the emotional contours of the stories. STEPHEN TRAGESER
Find links to hear Welcome to Next Year via Intro's website.
Tim Easton, You Don't Really Know Me (Black Mesa)
Sifting through the catalog of widely traveled, Nashville-residing cult-fave songsmith Tim Easton, one finds a trove of straight-shooting tunes falling somewhere between the agile acoustic melancholia of the late Nick Drake and a trad-leaning slant on Wilco's starry-eyed Americana. Easton has described You Don't Really Know Me as an album about recovery, in many different aspects. Lines like these from "Real Revolution" bear that out: "Tired of backsliding, living in the past / Tired of going absolutely nowhere fast." More interesting, though, is his been-there-done-that take on modern celebrity. "It takes more than one mistake to define a lifetime," Easton sings on the title track, understatedly condemning the public's eagerness to jump down people's throats at the slightest hint of a snafu. CHARLIE ZAILLIAN
Lauren Anderson, Love on the Rocks (self-released)
Vocalist and guitarist Lauren Anderson's second LP adeptly blends elements of blues, rock and soul, featuring nine originals that showcase her powerful singing approach and energetic, resourceful guitar style. Anderson co-produced the record with Taylor Lonardo, who handled the engineering, mixing and mastering at his studio. Sandy Ramos and Lauren Smith collaborated with Anderson to write the title selection, and Mike Zito provides distinctive guitar assistance on "Back to Chicago." But otherwise it's Anderson's stirring leads and guitar riffs, along with her band's glove-tight support, that make Love on the Rocks a first-rate release. RON WYNN
Find Love on the Rocks on your favorite streaming service or on Anderson's website.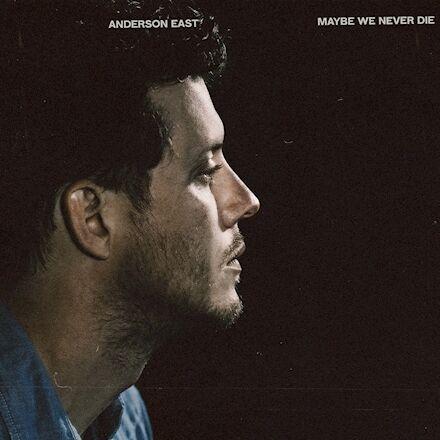 Anderson East, Maybe We Never Die (Low Country Sound/Elektra)
With his latest record Maybe We Never Die, Anderson East pushes his sound far beyond the sleek, retro-inspired soul that kick-started his career. Co-produced by East, Philip Towns and Dave Cobb, the 12-song LP is packed with elements plucked from both classic and modern R&B, synth-driven '80s pop and groovy funk. East's effortlessly smooth vocals still take the spotlight, but this time they feel elevated further by this richer, intricately crafted soundscape. Still as soulful as ever, East leads listeners through a sort of existential journey, filled with moments of intense passion, fragile vulnerability and human curiosity. Like most of us, Anderson is probably still looking for the answers of what it all means in the end, but his journey to find out is worth taking. LORIE LIEBIG
Find Maybe We Never Die at your favorite record store, on your favorite streaming service or at East's website.
Wayne Mosh, Post Truth, Destiny Hunt and ...Is Wayne Mosh Redux (Self-Released)
The Katies haven't been what you'd call prolific since their most active period about 20 years ago. The power-pop band of brothers crashed the Murfreesboro/Spongebath Records party just a little too late, and their 1999 self-titled album inspired fans who've remained loyal, if too few in number to make the trio into stars. In April, I interviewed frontman-guitarist Jason Moore, drummer Joshua Moore and bassist Gary Welch about Die Ultra, their mind-bogglingly good, much-better-late-than-never follow-up, which is complete but still doesn't have a release date. However, Jason Moore has been a songwriting machine as of late. Under the name Wayne Mosh, he's uploaded three full-length records to his Bandcamp profile this year. Post Truth has an All Things Must Pass vibe, ...Is Wayne Mosh Redux conjures bedroom pop through the lens of Dr. Dog, and Destiny Hunt's "Lenina to Bernard" offers a horn-filled Elvis-Cure pastiche. CHARLIE ZAILLIAN
Ergo, Bria, "Plethora," "When You Call Me Lovely" and "I Think Not" (self-released)
For the most part, we focus on longer-form releases in this column, but Bria McCollum's singles (released under the name Ergo, Bria) merit special attention. The Atlanta-born singer-songwriter and Belmont student draws on influences from shoegaze and grunge to pop-punk and sludgy '90s heavy music. While the tracks all sound a bit different, McCollum keeps a through line with a rich and expressive voice and thoughtful lyrics about pushing back against the forces that make you feel like you don't have a place. The best may be yet to come, but what's here is pretty great already. STEPHEN TRAGESER