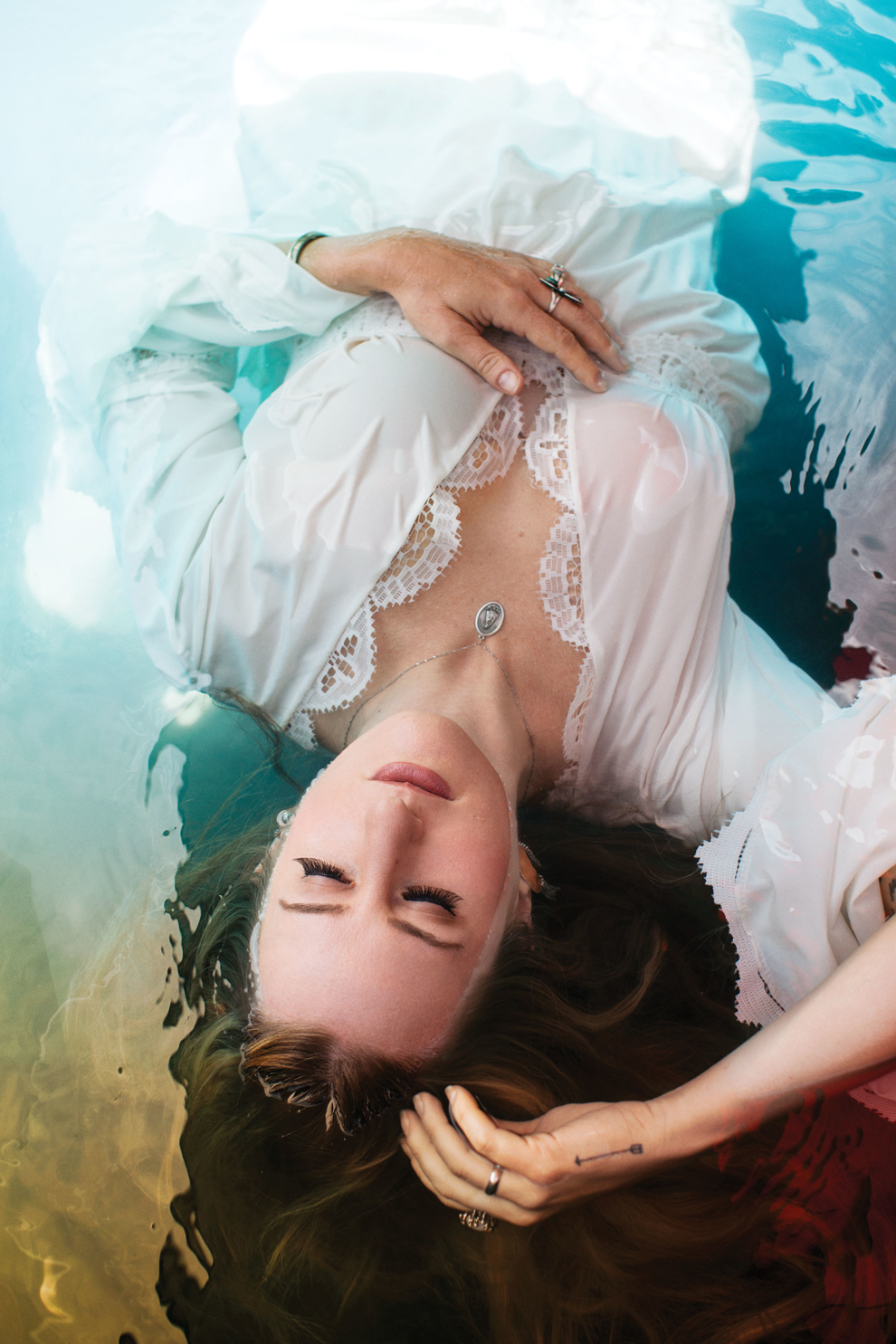 If I were a gambler, I would have bet that the sky was going to clear. How could it not? Everything inside the Sound Emporium — at an early private listening party on March 2 for Margo Price's new album That's How Rumors Get Started — felt too kinetic, too alive to be driven to a halt so quickly. It was only dusting rain when I left the studio, little droplets on the windshield, a sticky mist on the drive back over the river. I felt like I could see the sun on the horizon.
Price and Jeremy Ivey — her husband and primary creative collaborator, as well as a lauded solo artist — had played a short acoustic set of songs from the new record for the small crowd, communicating with their eyes before they started strumming. The pair had good jokes, great patterns on their clothes and a bottle of tequila in case anyone wanted to do shots. (Spoiler alert: They did.) The tracks on the record, which Price co-produced with Sturgill Simpson and David R. Ferguson, are rock 'n' roll; the lyrics are evocative, poetic and biting; the path is Price's alone. After two critically acclaimed albums, a Grammy nomination for Best New Artist and now a label deal with Loma Vista Recordings, Price has shown zero signs that success has changed her internal compass. This new album was further proof. 
"Ready?" Price asked Ivey quietly, her weathered Gibson in hand. They were. She was. Packed tightly into the studio (remember being shoulder-to-shoulder or thigh-to-thigh?) we sat and listened.
When I returned to my car parked out on Belmont Avenue, I quickly scrawled down a lyric I didn't want to let go of: "You can't turn money back to time." It's a line from "Gone to Stay," a road-weary ode to all that we leave behind when we're at the office or on tour or doing the night shift at a drive-thru — the sacrifices we make chasing dreams, the dreams we let go of while being chased by reality. Price has always been stellar at lobbing one-liners that just casually kick you in the gut and make you rethink your daily choices, and this one had me biting the insides of my cheeks so I didn't cry in front of friends and strangers. I wanted to remember that advice, and it made me race back home faster to get in those few hours with my children before bedtime. The sky was clear; we could play outside. Time is currency, and when it's gone, it's gone to stay.
---
The sky didn't stay clear, of course. Later that night, a devastating tornado hit our city shortly after Price and Ivey left a friendly celebration at 3 Crow Bar, and everything changed. That wasn't the last time that month that life as we knew it would shift dramatically. Later in the week, Price's plans to launch the album at SXSW were scrapped when the festival was canceled. Not long after, Ivey and the couple's young baby, Ramona, started to feel ill. Soon they'd find out Ivey had contracted COVID-19. As the pandemic progressed, touring ground to a halt as venues shut down. In April, Price and Ivey's friend and mentor John Prine would lose his life to complications from the virus, a heartbreaking blow to the family.
"It was two-and-a-half months of complete misery that I wouldn't wish on an enemy," Price tells me. She's sitting by the pool at her home outside Nashville, wearing a Bob Dylan T-shirt and talking to me via FaceTime. We've gone from being packed inside of recording studios to seeing each other safely on screens. "And I have a lot of enemies."
If you do things your own way, it's easy to have enemies, if you want to call them that. Price knows that "making enemies" — severing ties, breaking friendships — is what sometimes happens when you stick to your own true north, especially in Nashville, a town where you're supposed to greet any newfound fame with open arms and a malleable brand. But as Price went from beloved local indie musician to celebrated star, she turned down more than she was offered and spoke her mind more than ever, even when she found herself with a Grammy nomination in the same category as Luke Combs. For other artists, this could have been a crossroads into crossing over — to take the money and run to big corporate sponsors and splashy media opportunities. Instead, Price doubled down. She produced albums — a forthcoming one from outlaw legend Jessi Colter, as well as last year's excellent solo debut from Ivey, The Dream and the Dreamer. She launched a weed strain for Willie Nelson's brand. She wrote rock songs instead of country songs.
"It's always been about making choices only artistically," she says. "Not what's going to make me famous quicker. It can be grueling, but at the end of the day, I guess I know what I signed up for. I didn't get into this to sell toothpaste. I wanted to sing."
That story of a girl from Aledo, Ill., who wanted to sing — Price's story — is now quickly becoming Nashville lore: How she sold her car and ring to fund her debut solo album, Midwest Farmer's Daughter. How she was rejected from record labels before signing with Jack White's Third Man Records. How she ended up on Saturday Night Live, which friends back home watched at The Five Spot and backstage at Third Man. And how she used her stardom to speak her mind about social justice, gender equality and anti-racism, unafraid of whether or not she would ever carve out room in the "sexist, ageist and racist" Nashville establishment.
"I went into a couple meetings on Music Row, and I didn't like what I heard one bit," Price says of the time when she was shopping for a new deal, post-Third Man and the success of her follow-up album, All American Made. "I looked around at the people who were up on the walls, and I could not be bullshit into that. They said, 'So, what are you willing to change about what you have been doing so far?' Well, nothing. What you see is what you get with me. It would have been a lot of money, but I'm not going to give you a piece of my soul unless you are the devil."
And after 17 years in Nashville — from early days carless and broke, to Saturday Night Live and the Grammys, to now, hanging out by the pool at the house bought from her own sweat and tears — Price has held her local community close. In many ways, she's done what every major label country bro pledges they do in their songs: keep connected to their hometown. It's not uncommon to see her slinging beers behind the bar at Dee's in Madison, hanging at coffee shops in East Nashville (before they were closed down by the tornado, the pandemic or both) or playing drums for a friend. When she sold out three nights at the Ryman in 2018, she brought along Erin Rae, Tristen, Caitlin Rose and other buddies to sing with her, and gave a shout-out to Mark Fredson before introducing a song he wrote that she recorded, "How the Mighty Have Fallen." At the end of her two-LP deal, she left Third Man amicably for Loma Vista, home to artists like St. Vincent and Soccer Mommy. "If Ben Swank ever needs a kidney, I am his girl," Price says of the TMR co-owner, noting that Loma Vista pressed the vinyl edition of That's How Rumors Get Started at Third Man's pressing plant in Detroit.
"It's been very inspiring and enlightening to see Margo's career expand and develop," says Rae. "She has always been herself, and she also held a torch for her friends as she went along. I looked to her as an example of someone being themselves and carving out their spot in the music scene — as an example of what's possible. It seems like with each record she keeps clarifying the vision, which is the mark of a true artist, in my opinion. Each record is very 'her,' and that doesn't go away as she grows. It gets stronger."
---
That's How Rumors Get Started is Price in exactly that sweet spot, created on her own terms. When she decided to delay the release originally set for May, that was on her terms too. 
"Once Jeremy started feeling really sick and Ramona wasn't feeling great either — at that point, so much more became important to me," she says, her eyes welling up a bit. "That's my whole life. There's no me if there is no Jeremy. And if I lost another child, I don't think I could pick up the pieces again."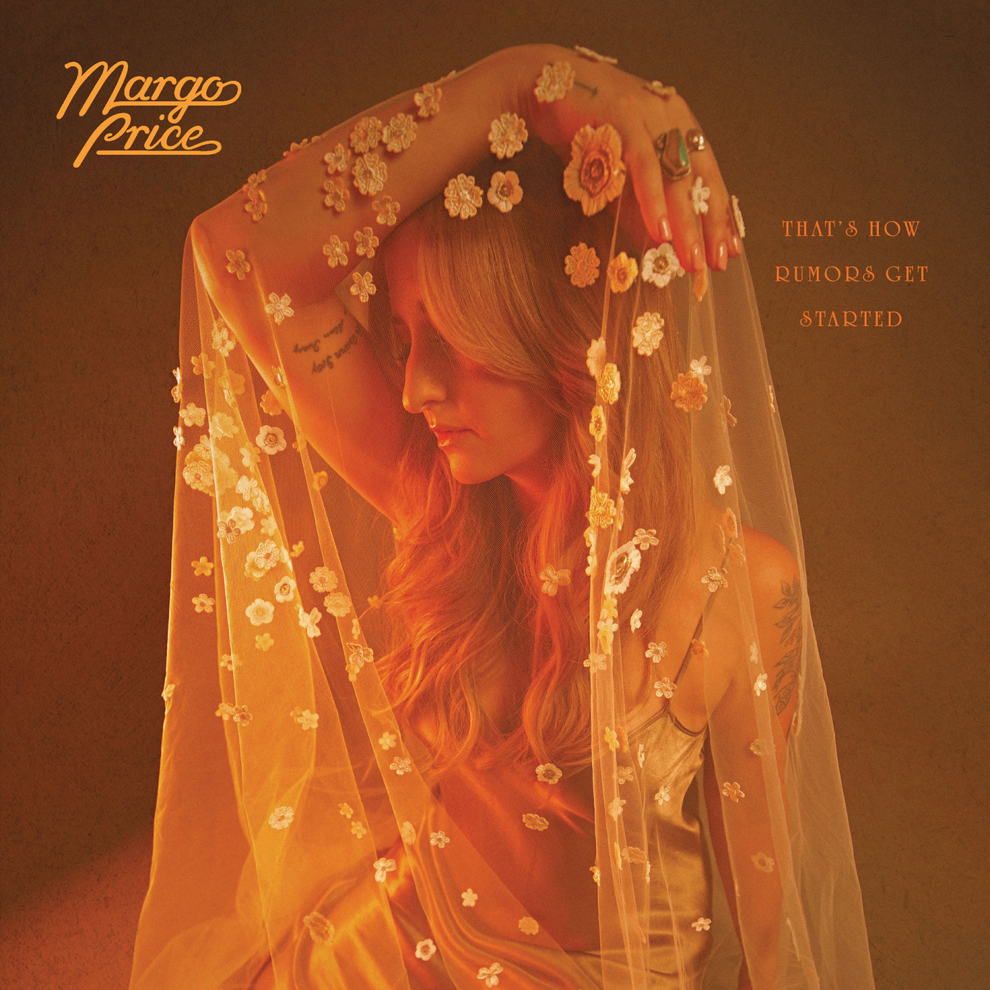 Price and Ivey also have a son, Judah, whose twin brother died as an infant. It's a devastating story that she told in "Hands of Time," the song that opens Midwest Farmer's Daughter. Price has never retreated from writing about life's harshest turns, and she's navigated the pandemic by confronting those brutal realities, not shying away from them. 
"We go on living these lives as if it's not going to end," she says. "Everyone has had to really re-examine their mortality and become a little more comfortable with death." And become more willing, she thinks, to understand how our choices impact each other.
"I don't have a side to take," she sings in "I'd Die for You," the epic closer of That's How Rumors Get Started. "And I can't live for them, it's true, but honey I would die for you."
With help from Rae, Price played that song live at To Nashville With Love, a massive and star-studded fundraiser for tornado victims back in March. She wrote the lyrics to reflect her mourning for the gentrifying of Nashville and the ruin it's causing Black neighborhoods. Talking about the "old Nashville" makes Price tear up, and she has to remind herself, "It's OK, it's just a city." In our new reality, ravaged by the pandemic, the song extends to our social responsibility to stay home and stay safe, in the name of keeping each other alive. "That song has become the most important song on the album to me," she says.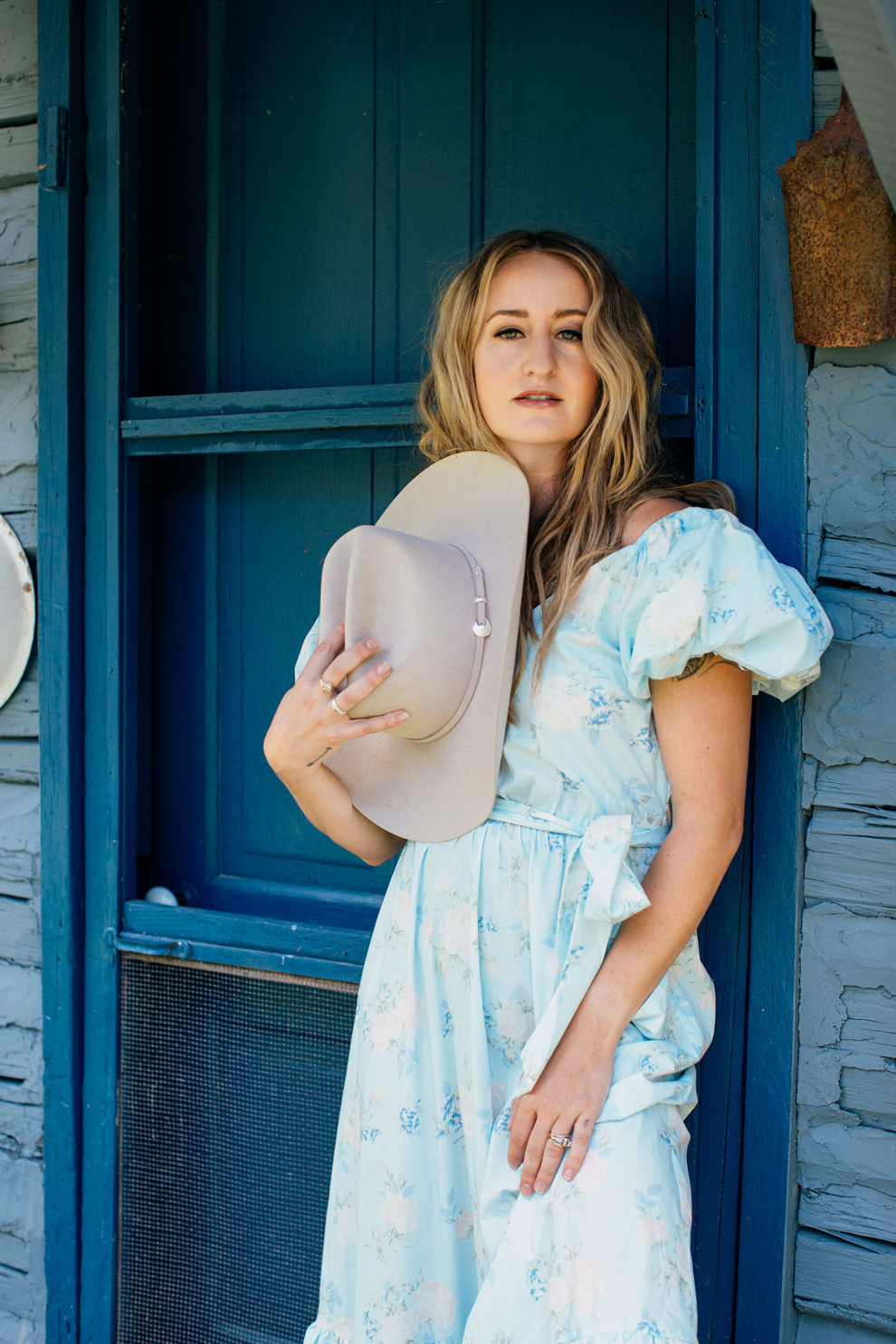 Maybe some of that prophetic, empathetic concern came from making the album while in the process of creating life herself. Price was pregnant with Ramona when she headed to Los Angeles' EastWest Studios, where The Beach Boys recorded Pet Sounds. Price was with Sturgill Simpson, an old friend who is equally steadfast when it comes to sticking to his own artistic convictions. 
"I really could not have had a better experience in the studio with him," Price says. "I worried since we are both so stubborn that there might be arguments, but we see eye to eye, and I love that he doesn't sugarcoat anything. I know exactly what he's thinking because he says what's on his mind. It's a good friendship, because it's honest."
That honesty led to sonic synchronicity and an extremely adventurous album. The songs, which often meditate on the various ways we relate to each other — in love, in parenthood, in social responsibility, in friendship — are honest, too. It's also honestly rock 'n' roll, made with a band that knows a lot about that: guitarist Matt Sweeney, bassist Pino Palladino, drummer James Gadson and keyboardist Benmont Tench of Tom Petty and the Heartbreakers. There are also vocals from the Nashville Friends Gospel Choir, who give songs like "Hey Child" an incredible Stones-at-the-Shoals vibe. When she can tour again, she plans to continue relying on her dynamite band The Pricetags, who played on both of her previous albums. 
"People will try to find fancy words," she says. "Nope, I made a rock 'n' roll record. Half will say I am selling out. Half will still call it country. A few perceptive people will say, 'This is different.' "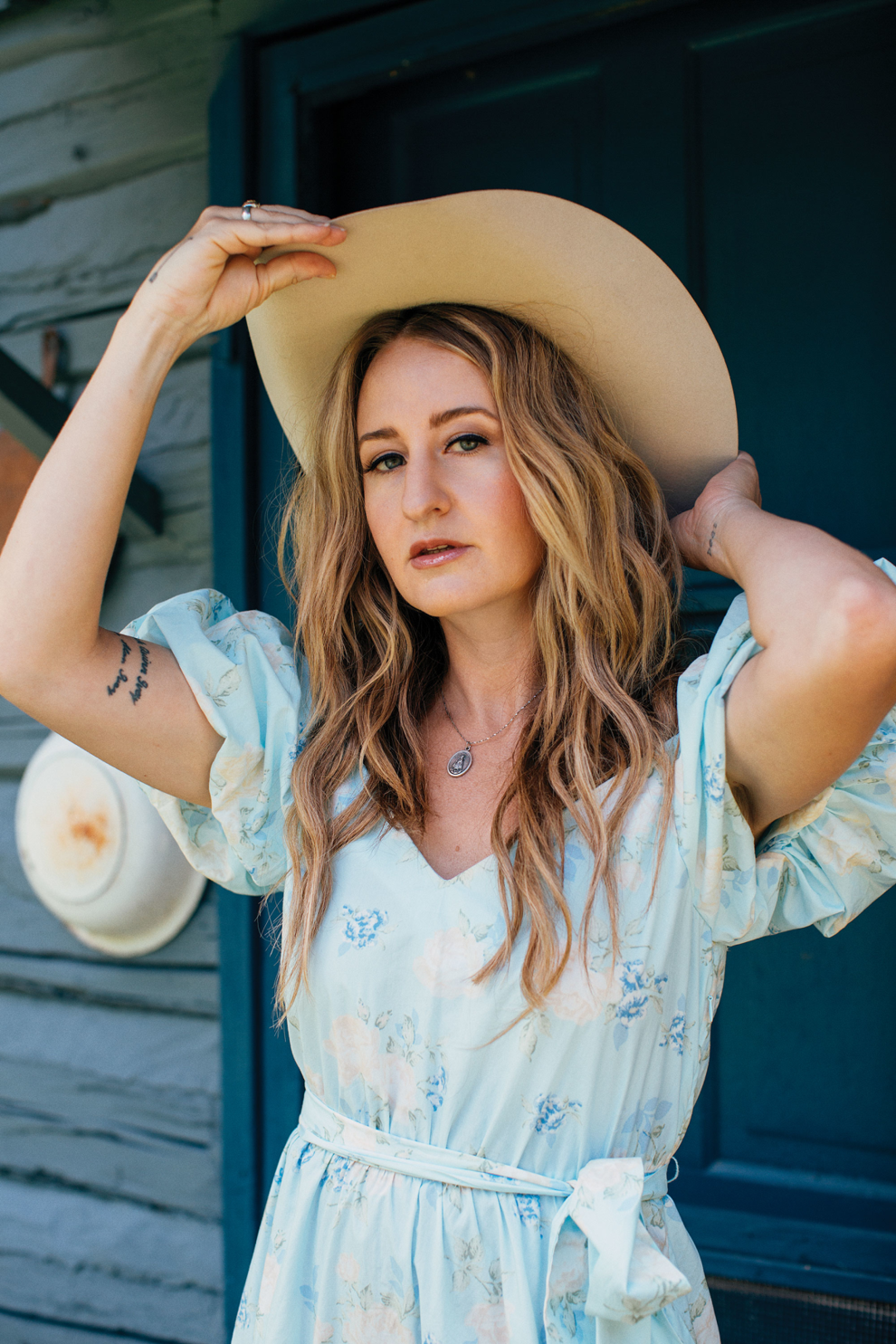 Simpson described it as "a landscape" when they were in the studio. It's a concise one, composed of 10 songs that also look at the lure and harsh realities of fame. There's "Twinkle Twinkle," based on a backstage conversation with Marty Stuart that's as deliciously dirty as the dive bars she's singing about, and "Prisoner of the Highway," a meditation on the price we pay to succeed, or just to stay alive. Price wrote the latter song on an airplane, pregnant with Ramona, and has multiple verses that didn't make the final cut. She reads me two of them from her notebook, and they're just as compelling as what's on the album. "Time to face the jury or you will have to walk away," she reads. "Another hitcher on the run, prisoner of the highway." Then there's "Gone to Stay," the one that shook me back in March. 
"I wrote it as a song that's relatable to a lot of parents," Price says of "Gone to Stay." "I had a lot of guilt after things took off, about how much time I spent missing birthdays or school events, and feeling like I wasn't being a good mom — but also being a breadwinner and paying the mortgage. It felt like a sacrifice I had to make. I wanted to write my children a song that said even though I am not here, I love you."
The one silver lining of the pandemic for Price has been all this time at home with her kids and Ivey, an unusual occurrence for an artist who has spent the better part of a decade on the road. They've been enjoying walks together and swims in the pool now that Ivey is feeling better, and hosting some friends for socially distanced hangs by the fire. She and Ivey wrote a children's book about the pandemic, and she also recently finished a memoir. She got drunk on FaceTime with Caitlin Rose, and she's been filming plenty of livestreams, some of which don't always work out as planned. "I had some technical difficulties recently," she says, laughing, "and I could hear someone on the other end eating food."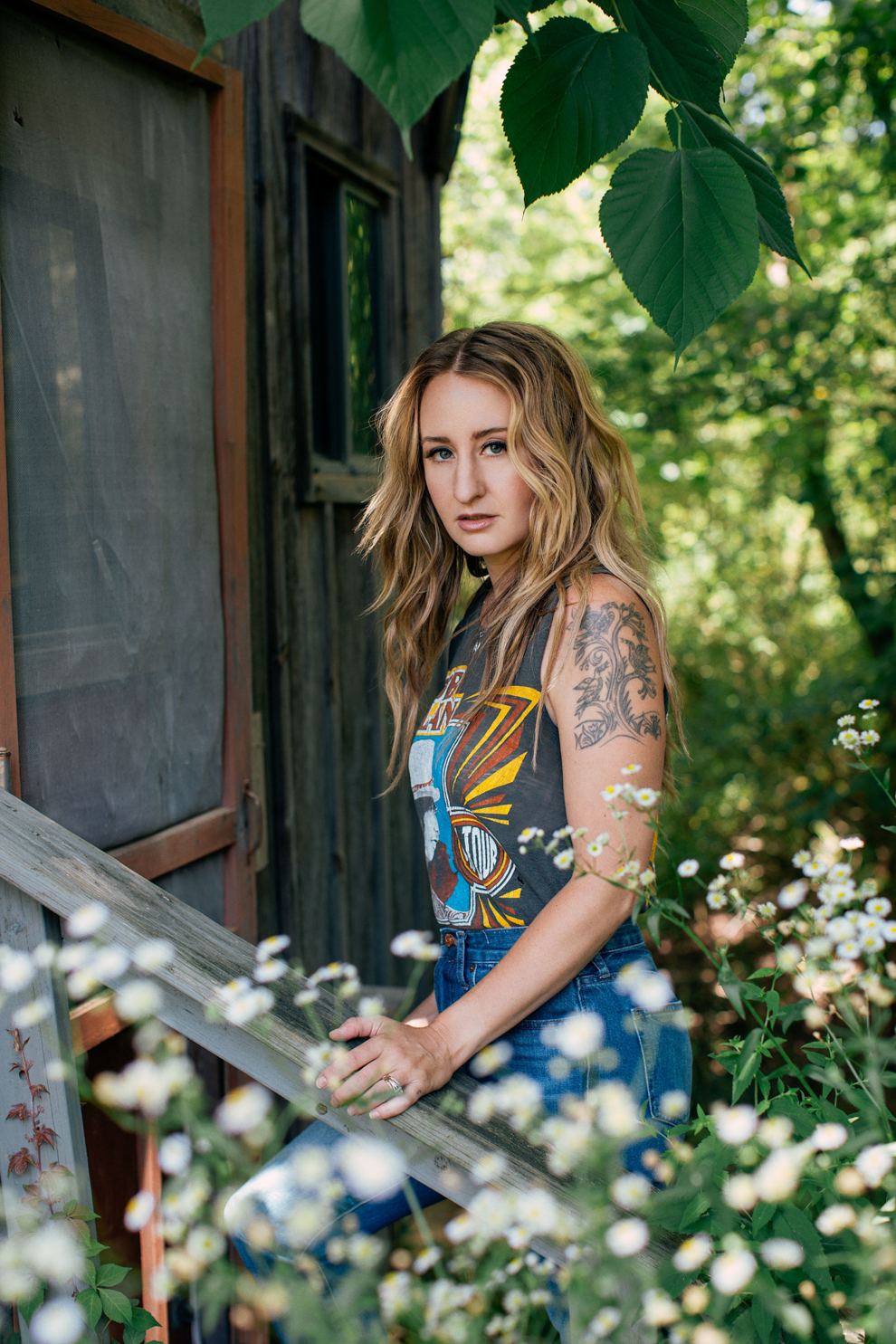 Staying involved politically and socially has been at the center of her life at home. Proceeds from her live album, Perfectly Imperfect at the Ryman, are being donated to MusiCares' COVID-19 Relief Fund. A tie-dye shirt in her merch store with the phrase "Sex Is Cool but Have You Ever Fucked the System?" printed across the chest benefits national nonprofit The Bail Project. On the Fourth of July, she joined in the Black Lives Matter march downtown organized by Teens for Equality. Throughout June, which is both Black Music Month and Pride Month, Price devoted her streaming radio show Runaway Horses to amplifying the voices of Black and queer artists, hosting guests like Adia Victoria.
"This white corporate feminism bullshit is not going to cut it," Price says. "We need to stand by our Black brothers and sisters. You don't want to capitalize off of someone else's pain, but there are songs to be written. I am trying to elevate the voices of Black women more. I have a lot of regrets, but I am all-in at this point."
"Witnessing Margo's rise in an industry and a town that silences voices of dissent is proof that the spirit of grit, grace, honesty and empathy can prevail," Victoria says. "The music business is an industry steeped in the fear of stepping out of line, so watching Margo speak out against sexism, white supremacy and the good old boys' club on Music Row has been thrilling for me to behold as a woman and fellow artist. She's put the right folks on watch. She's challenging the old guard in ways that are so completely and exhaustively overdue and remains an absolute badass while doing so."
Price didn't expect to be doing all of this from home right now. The days have suddenly become abundant, even though there's no guarantee about what they'll bring, and she's focusing on the music and the difference she can make. Time, like she sings in "Gone to Stay," flows like a river that runs only one way, and when it's gone, it's gone to stay. But some things do linger.
"I'm still a musician, and still an artist," she says. "And all that really matters is what you leave behind."