For Ryan Poli, the pandemic was transformative — both in terms of his physical residence and his approach to life. Before COVID hit, the chef, who worked from 2016 until 2018 at Nashville's high-profile, intense and innovative The Catbird Seat, had been engaging his wanderlust cravings since leaving the Midtown institution.
For all of 2019 he traveled, first staying with friends in Japan before heading to Bali, Korea and Malaysia. He didn't worry about what to do if the dishwasher didn't show up for his shift or what to put on a menu. He helped a few high-profile friends open restaurants in Los Angeles, Las Vegas and Napa Valley, but he had the fun, creative parts of the job — cooking in the kitchen, working with a team — minus the stress. When Potato Head Beach Club in Bali asked Poli to spend six months to a year consulting for them, he agreed. Why not return to a beachside resort in a place he loved, doing yoga and jiu-jitsu in the jungle in his downtime?
In January 2020, Poli packed his bags and headed out. In April 2020 … well, you know. The resort temporarily closed. He decided he didn't want to wait out a global pandemic in Bali, and found himself on one of the last planes out before travel restrictions would have limited his options. While he had kept his residence in Nashville during his sojourns, it was rented out, so he headed to Chicago — his hometown, and where before The Catbird Seat he was known for his work at restaurants including Butter, Perennial and Tavernita. He made pasta kits in Chicago and pondered his next steps. As soon as he could return to his place in Nashville, he did. "I left here physically, but I never left mentally," he says.
Poli's brother Matthew, who was beverage director at The Catbird Seat during their tenure, is now a mixologist at Blackberry Farm. Being in the same state as his brother was a draw for Poli to make Nashville home again. He spent some of those months after he returned in 2020 cooking for friends and their friends in pandemic-safe underground dinner parties. At one of those dinners, Poli met his current girlfriend and committed long term to the yoga, fitness and spiritual practices that had grounded him in Bali. As he looked for his next professional step, he vowed one thing: "I am never going back to working 15 hours a day, six days a week."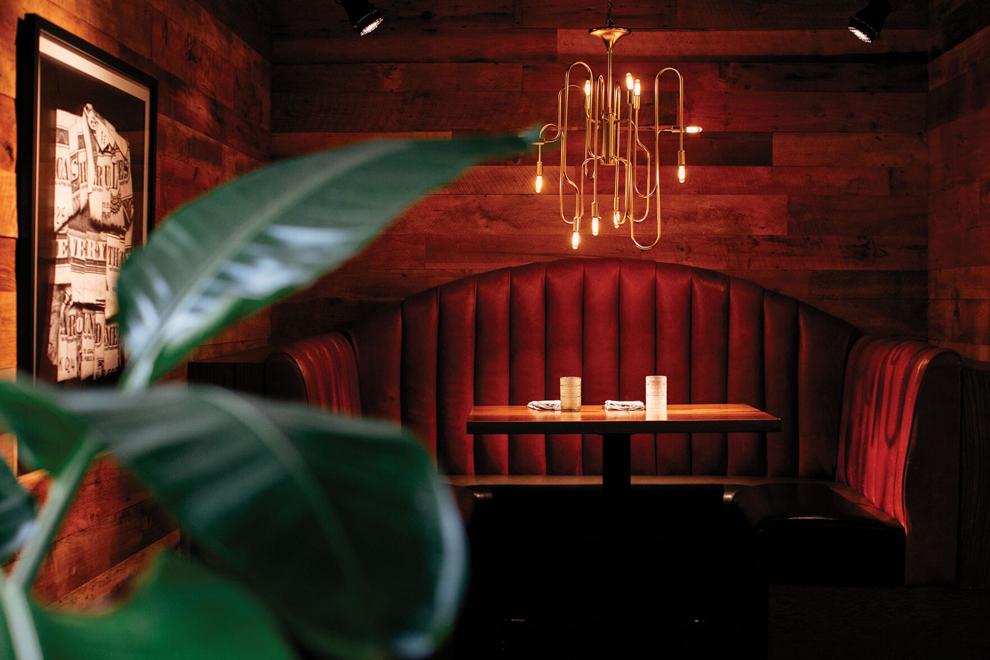 Poli, now 44, heard that the Bobby Hotel was looking for an executive chef to overhaul its four dining and drinking establishments and to oversee its banquets (for weddings and meetings at the hotel). The goal is for the Bobby to be a dining destination for locals. While Poli had seen friends post about having drinks on the Bobby rooftop — in its igloos in the winter even before the pandemic made those ubiquitous — or from its stylish rooftop bus bar, he didn't know much about the hotel. It opened in 2018, when he was busy at The Catbird Seat, and after that, of course, he left town.
As soon as Poli talked to Jacob Strang — area director of culinary operations for Castlerock Asset Management, the Bobby Hotel's management group — he was intrigued. "Jake is a legend," says Poli. "He's so down-to-earth, and we really saw eye-to-eye on a lot of things."
Strang agrees that Poli seemed like the right fit almost immediately. "It was important not only to have a good culinary scene, but to find someone who would fit into the culture, who would be fun to work with," he says. "We found out pretty quickly. Things clicked for him and for me."
So as the Scene reported exclusively in mid-September, Poli committed to leading a transformation at the Bobby — the same kind of transformation he's gone through personally. Initially, this kind of project might not seem to have the low-stress vibe Poli's pandemic shift prescribes. But he believes he can lead a team of largely young staff, teaching them to look for balance in their hospitality careers and empowering them to make their own decisions (and mistakes) so that he can delegate, maintain some balance and still be at the top of his game. "As terrible as the pandemic was, I have balance now, and I now do things that make me a better person," says Poli. "When I am a better person, well, hopefully it is contagious."
"During the three years Ryan spent at The Catbird Seat, we had the privilege of watching him fine-tune his craft, creating innovative and delicious food in a welcoming and fun environment," says Max Goldberg, who co-owns Catbird ownership group Strategic Hospitality. "The goal is always for Catbird alumni to move on to new and exciting opportunities, and we look forward to seeing Ryan grow in this new role."
It's a big deal that the Bobby was able to nab someone with Poli's credentials, connections and culinary vision to create restaurants and bars that will, they hope, rival their competition for locals' nights out. While the rooftop at the Bobby is known by locals, its other bars and restaurants are not. Think about who is helming other hotel restaurants in town: Tony and Cathy Mantuano at The Joseph Nashville; Jean-Georges Vongerichten headed soon to the Hermitage Hotel; and Sean Brock doing his best work from tableside carts at The Continental inside the Grand Hyatt. Kristin Beringson — who cooked at Holland House, Ellington's Mid Way Bar & Grill at The Fairlane and on Food Network's Chopped — became executive chef at Henley at the Kimpton Aertson earlier this year.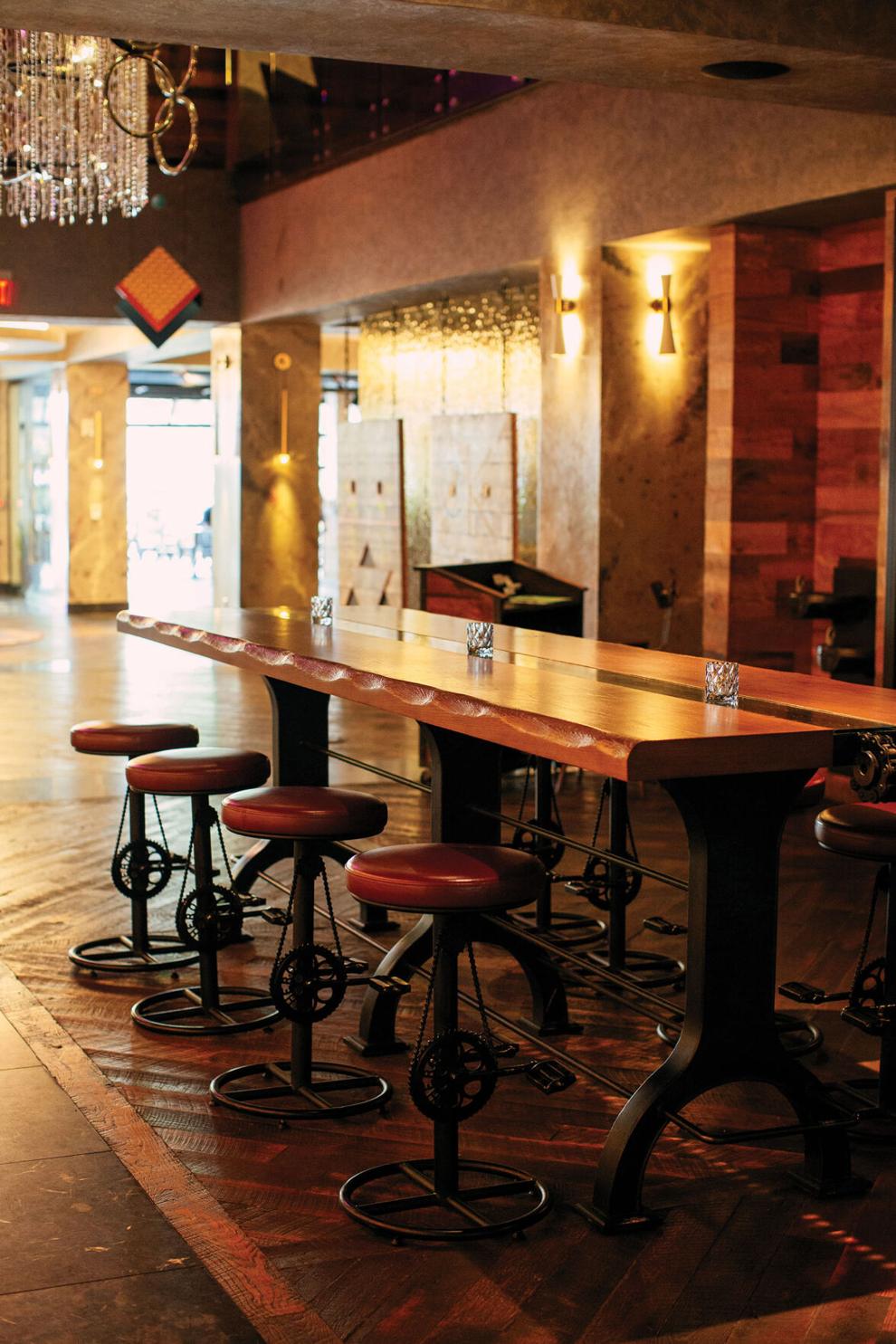 Poli is not naive — he knows he's signed on to a big undertaking, and he's not rushing it. He's just starting the transformation, and hasn't yet ironed out details like menus or even if all the restaurants will keep their current names. (It's likely both Tavern at Bobby and Cafe at Bobby will change.) Bobby's Garage Bar, the hotel's Printers Alley watering hole, may not serve food at all. Poli's first focus is the cafe, a small, sunny space with a patio on Fourth Avenue North near the hotel's entrance.
"There is opportunity to bring local flair into that space that wasn't there before," Strang says. "The goal is to make it a local destination, and then visitors will be an added bonus."
Poli intends to do that by streamlining menus and focusing on working with local purveyors. Levon Wallace's FatBelly Pretzels, Aaron Distler's bagels and Nicoletto's Italian Kitchen pasta are a few of those at the top of his mind.
"After everything happened to us as a society," says Poli, "I am really excited to be back and to be a really small part of this growing community."