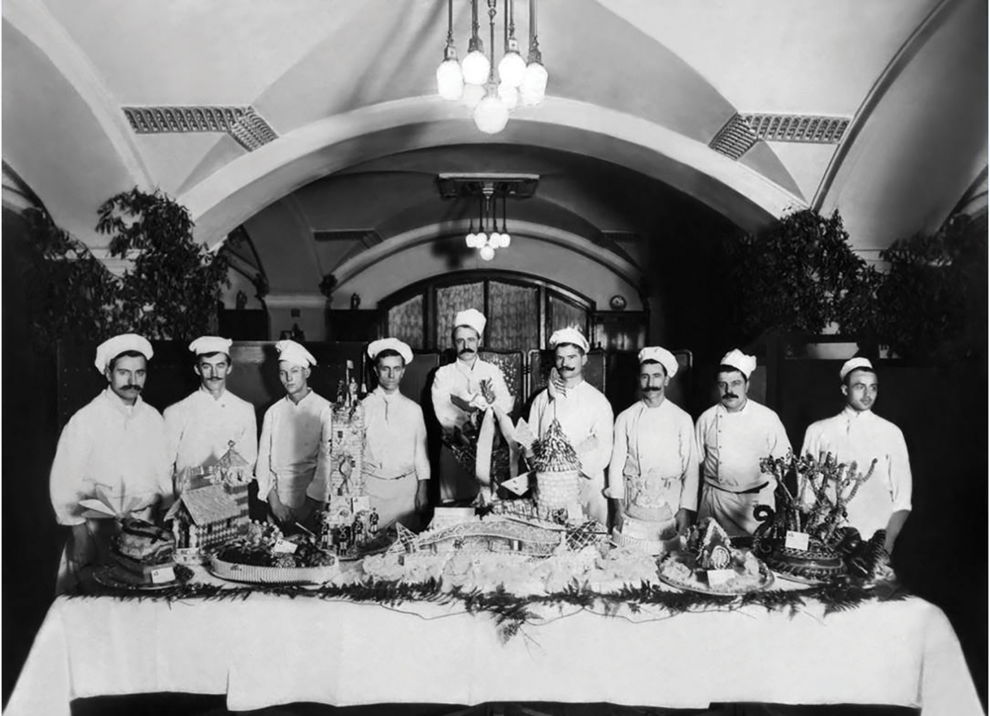 Even if you've never stepped inside the restaurant, if you care about good food in Nashville and appreciate local chefs, Capitol Grille has had an influence on you. For more than a century, even under different names and — obviously — led by different chefs, Capitol Grille's kitchen has been more responsible for Nashville's culinary development than any other. 
Originally called the Grill Room, the restaurant and its bar — the now-famous Oak Bar — have been supplying Nashvillians and guests with food and drink from inside The Hermitage Hotel since it opened in 1910. Befitting its cosmopolitan reputation, it recruited European chefs who introduced Nashville to new tastes. Those included Manuel A. Silva, an immigrant from Portugal who put broiled Spanish mackerel on the menu. The restaurant has been renovated many times in the past century, including when Terry Hagen took over in 1981 and showed the city why the restaurant still mattered, and again when Sean Brock came in after a 2003 overhaul. Brock brought avant-garde dining to the restaurant, which had changed its name to Capitol Grille in 1995.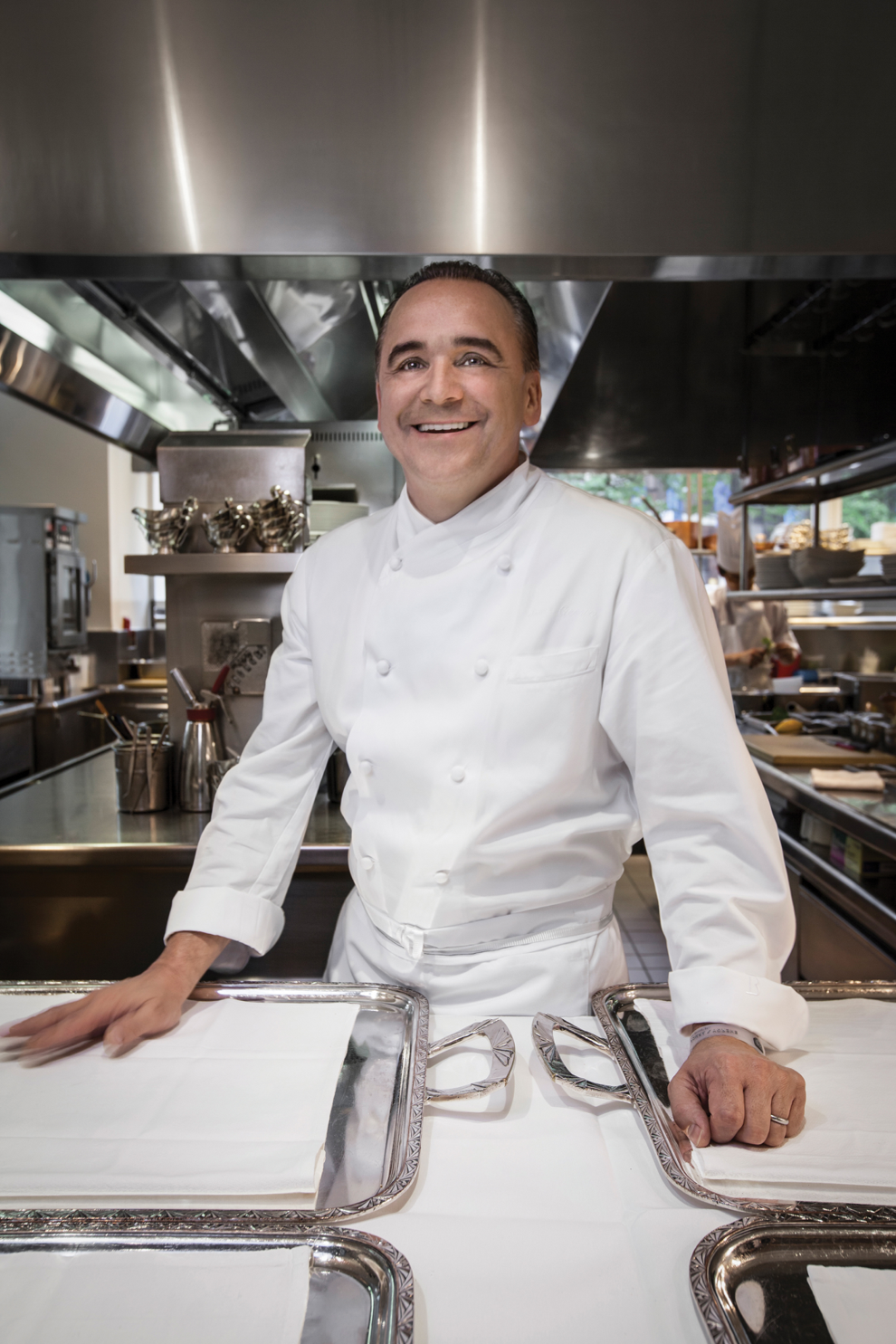 Now, Capitol Grille is morphing again. In February The Hermitage Hotel announced that Jean-Georges Vongerichten will oversee the kitchen and bar following a complete remodel. The spaces will reopen with new names this fall. Considering all the big headlines as of late, this bit of news may have flown under the radar for some folks. But make no mistake — this is big. 
"I cheered so loudly when I heard," Brock says. "I love living here so much, and I am so happy we get a legend like Jean-Georges, someone who has influenced our cooking and so many restaurants for so many years."
"Over the years, I've watched from afar as Nashville has distinguished itself as a major destination on the global stage," Vongerichten tells the Scene via email. "Now, I'm thrilled to enter this captivating city with my first presence in the Southeast, and at a hotel that is integral to the very fabric of the region no less. With a celebrated history spanning more than a century, I found in The Hermitage Hotel the perfect partner to make my Nashville debut, with the authenticity and longevity of both this storied hotel and its renowned restaurant program."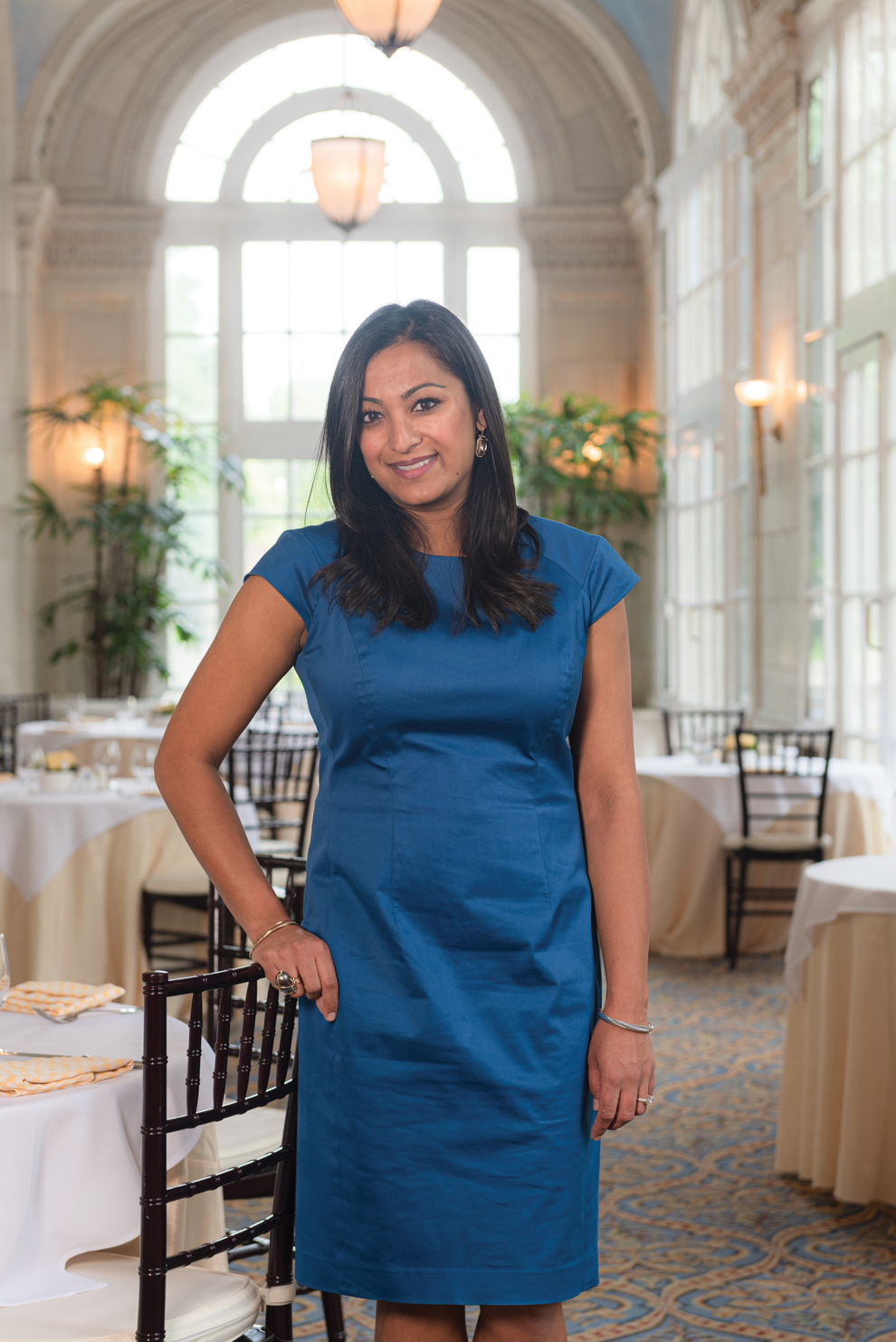 Capitol Grille's renovations will include a new entrance that will allow visitors to walk into the restaurant from the street rather than through the hotel. (Though that means missing the restored painted-glass and ornamental-plaster lobby ceiling in all its glory.) Hotel managing director Dee Patel won't yet divulge the new restaurant and bar names, but says, "We wanted to choose a name that is unique and magical and a playful nod to the hotel's history."
Like many who talk about their years working at Capitol Grille, Tyler Brown is reverent of his experience there and how it helped prepare him for his next project, Southall in Franklin. Brown took over the kitchen from Brock in 2006. Among the most lasting takeaways from Brown's time at Capitol Grille was the forging of relationships he utilized to start the gardens at Glen Leven Farm — Capitol manages the gardens on property owned by the Land Trust of Tennessee. The hotel has raised more than $1 million across the state for the Land Trust, according to Patel. Brown also oversaw the purchase of 250 head of cattle for beef in the kitchen. Vongerichten plans to continue that relationship with Glen Leven. 
"It is not that often that you find somewhere you can say, 'I want to start a garden,' and they say 'Tyler, we trust you,' " says Brown. "That was amazing and scary. I was always interested in our relationships with purveyors and what it took to grow vegetables and get vegetables to our door. I was extremely impressionable and they let me seek and seek."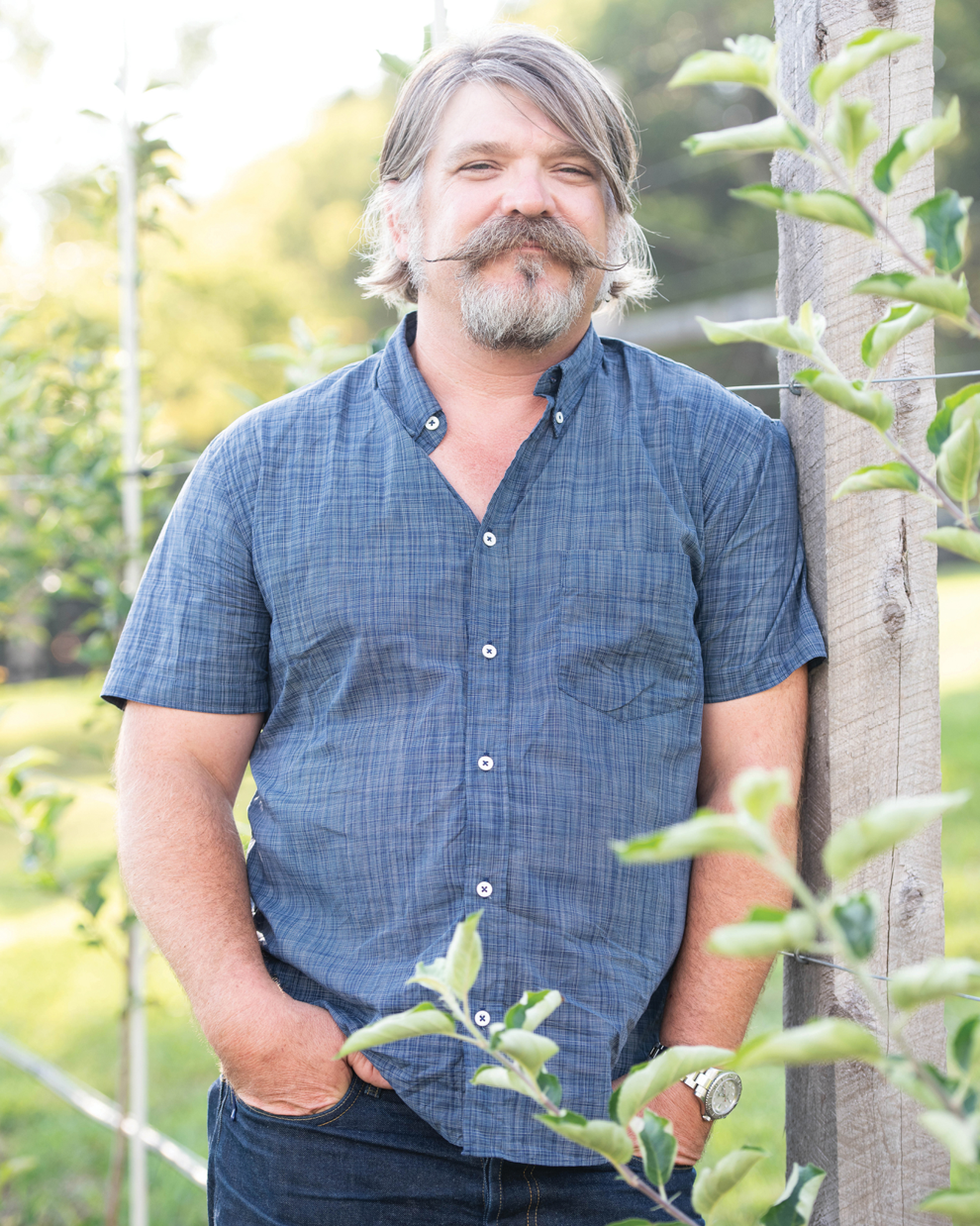 The Southall project, which is creating an experience around a 325-acre farm and helping customers connect with agriculture, is an extension of what Brown started at Capitol Grille.
Before Brown, it was Brock who changed both the way the city thought about the restaurant and the way the world thought about Nashville food. Brock says he had "the complete freedom to purchase the best ingredients and to be as creative as I could. The support I had from the hotel team was instrumental and had such a big impact on my life. Their support and freedom gave me the courage that I needed to continue my journey."
Brock left Capitol Grille in 2006 to take a job at McCrady's in Charleston, S.C., a position he says he wouldn't have gotten without the Hermitage on his résumé. Fortunately, he eventually returned to town. Brock's time at Capitol Grille, he says, "is when I fell in love with Nashville. Having locals constantly coming and wanting 30-course tasting menus. That was not the case in Charleston. That was one of the reasons I wanted to move back here."
Brock has been back in Nashville for years, heading up Husk for a time before recently opening The Continental at the Grand Hyatt with East Nashville's Audrey to follow next. "Going to work every day and constantly being curious about what had happened in these walls, I was constantly researching," says Brock. "The Continental is the result of all that research and all the learning."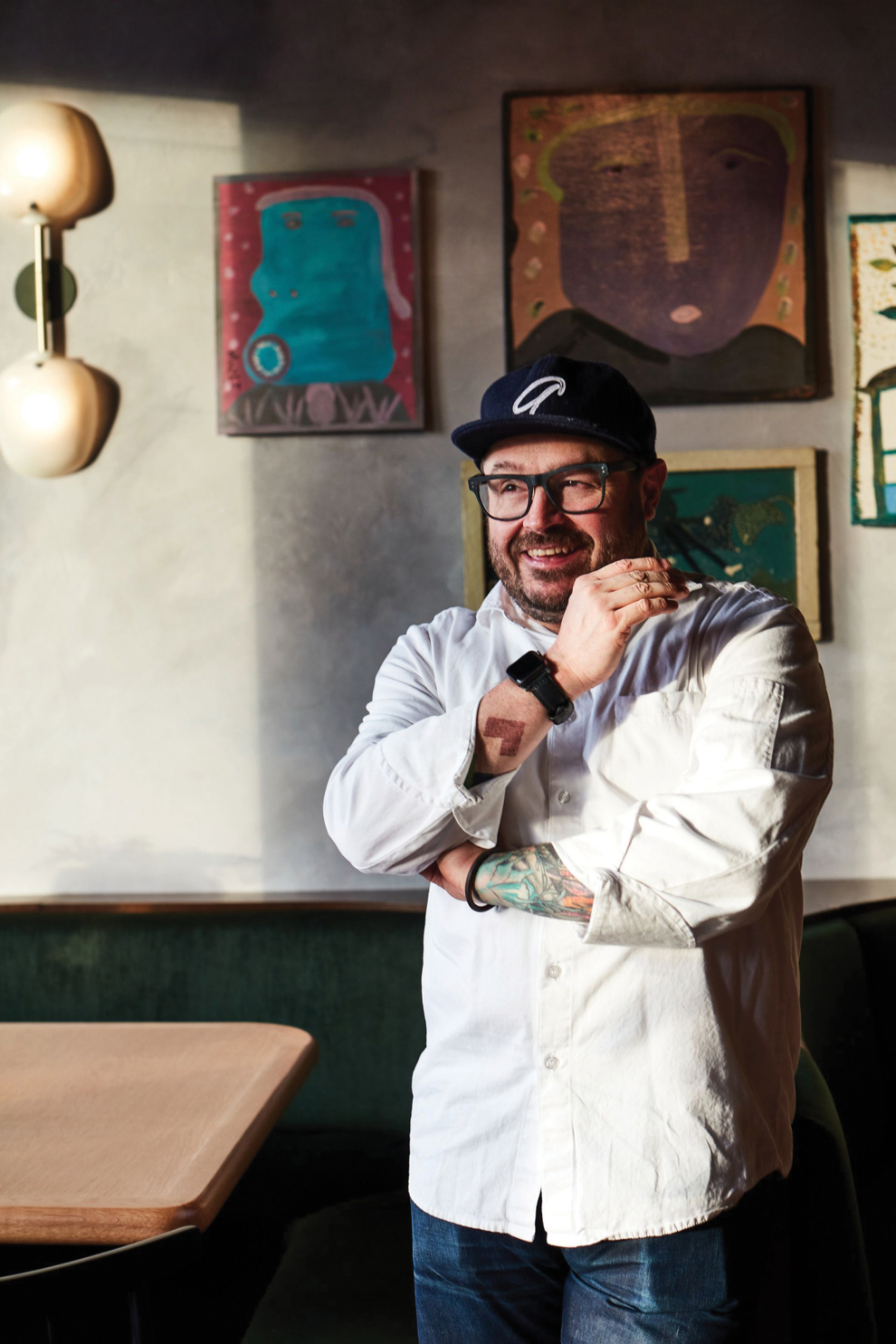 The list of chefs and restaurateurs who worked in Capitol Grille's kitchen and went on to influence Nashville diners is impressive: Trey Cioccia, chef-owner of The Farm House and The Black Rabbit; John Lasater, former executive chef at Hattie B's Hot Chicken; Kayla May, former pastry chef at Josephine; Andy Hayes, chef-owner at Rosie Food & Wine in Hendersonville; Chris Carter and James Peisker, owners of Porter Road Butcher; and Hal Holden-Bache, chef-owner at Lockeland Table.
It isn't just the rosy hue of nostalgia coloring these memories. Holden-Bache, who worked under Brown, says he was aware even at the time that something special was going on in the kitchen. "I knew that everybody was talented," he says. "You could just feel that in the kitchen. The work ethic was strong. We were serving the best food we possibly could." 
Capitol Grille has long been big on organization, emphasizing best practices that have stuck with Holden-Bache — such as grabbing only what you need from the walk-in cooler and nothing more, so that ingredients don't come up to room temperature only to go back in again. Capitol Grille has personal significance for Holden-Bache — he got engaged there, while sampling a 16-course tasting menu designed by Brock.
For Carter, who grew up in Hendersonville, Capitol Grille also has "a place in [his] heart," which it did even before he started working there. It was his family's special-occasion restaurant before making trips to TPAC, and he remembers that it was the first place he ever tried veal. Working at Capitol Grille under Brown transformed the way Carter thought about where meat comes from. When Peisker was hired in 2010, the two quickly learned they had the same core values. Within weeks they decided to open Porter Road Butcher — four months later they were back as vendors, selling to the restaurant.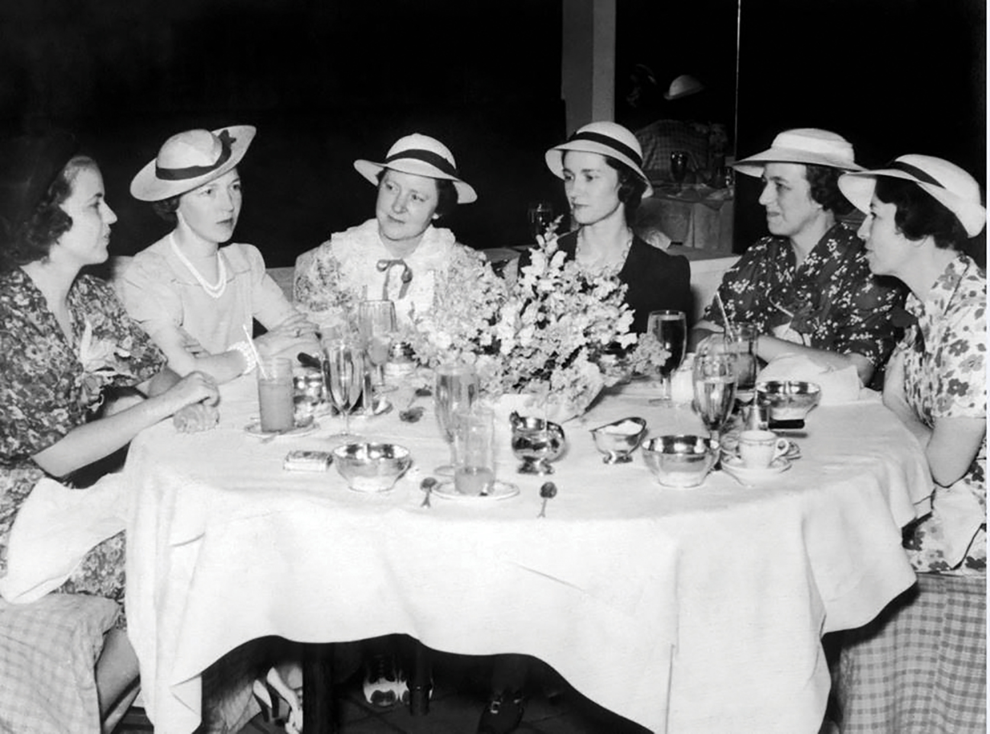 "Jean-Georges is going to make that the best restaurant in the city," Carter says. "This is great for consumers. It used to be that everybody was doing pickled okra, and now not everyone is doing the same thing. You can almost eat out every night and have a different experience. Just like Sean created this amazing following for a place that was already really special."
While a future renovation had been planned at the hotel, Patel says the slowdown of travel in 2020 moved up the start date. Hermitage's independent ownership allows the hotel to be flexible, just as it's able to give chefs the autonomy that Brock and Brown cite as being transformative. 
Tom Vickstrom is the hotel's director of finance — and he moonlights as its historian. "Part of the magic of the hotel is that we are independently owned and managed," says Vickstrom. "We are empowered to be creative. The investment in the new decor and new theme and new menu and new uniforms is going to be like opening a new business in some ways, and we are going to be able to introduce the latest generation of great chefs."