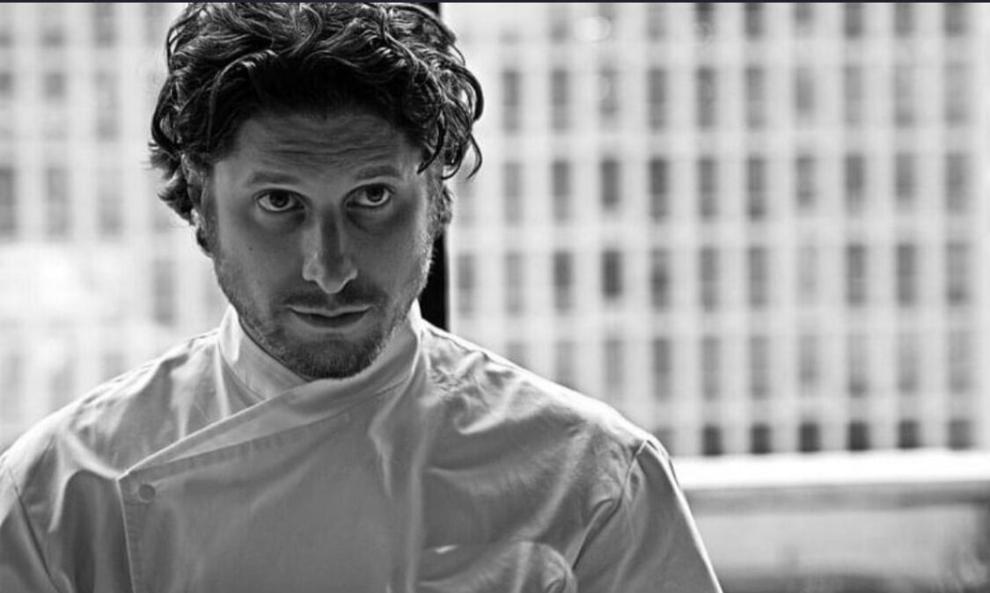 The last time I ate food that Ryan Poli cooked for me was at The Catbird Seat. The evening ended with a cartoon cookie jar (Ernie from Sesame Street, to be specific) of homemade cookies perched in front of me.
Poli has always been full of such unexpected decisions, so I was both surprised and not when I heard that he was moving back to Nashville. Poli is the new executive chef at the Bobby Hotel downtown. He's being tasked with reinventing all four of the food and drink options at the Bobby. You heard it here first, as the Scene has the exclusive on this news. Later this month I'll have an in-depth discussion with Poli and the Bobby team on what he plans to do at the hotel that is best known for its rooftop bar quirks (including but not limited to igloos, a bus and curling).
"We are beyond excited to bring in an executive chef with the level of culinary experience and perspective that Ryan has," says Jacob Strang, area director of culinary operations for Castlerock Asset Management, Bobby Hotel's management group.
Poli left The Catbird Seat at the end of 2018, to travel in Asia and work in Bali. The pandemic brought him back to Nashville and I guess that's one good thing that came out of the last 18 months. Before that he worked in Chicago (where I first ate his food), New York, Philadelphia and Spain.
With Tony and Cathy Mantuano at The Joseph Nashville, Jean-Georges Vongerichten headed to the Hermitage Hotel, Sean Brock's The Continental located inside the Grand Hyatt, and now Poli at the Bobby, there's some serious culinary talent in Nashville's hotel restaurants these days.
The Bobby hotel is located at 230 Fourth Ave. N.