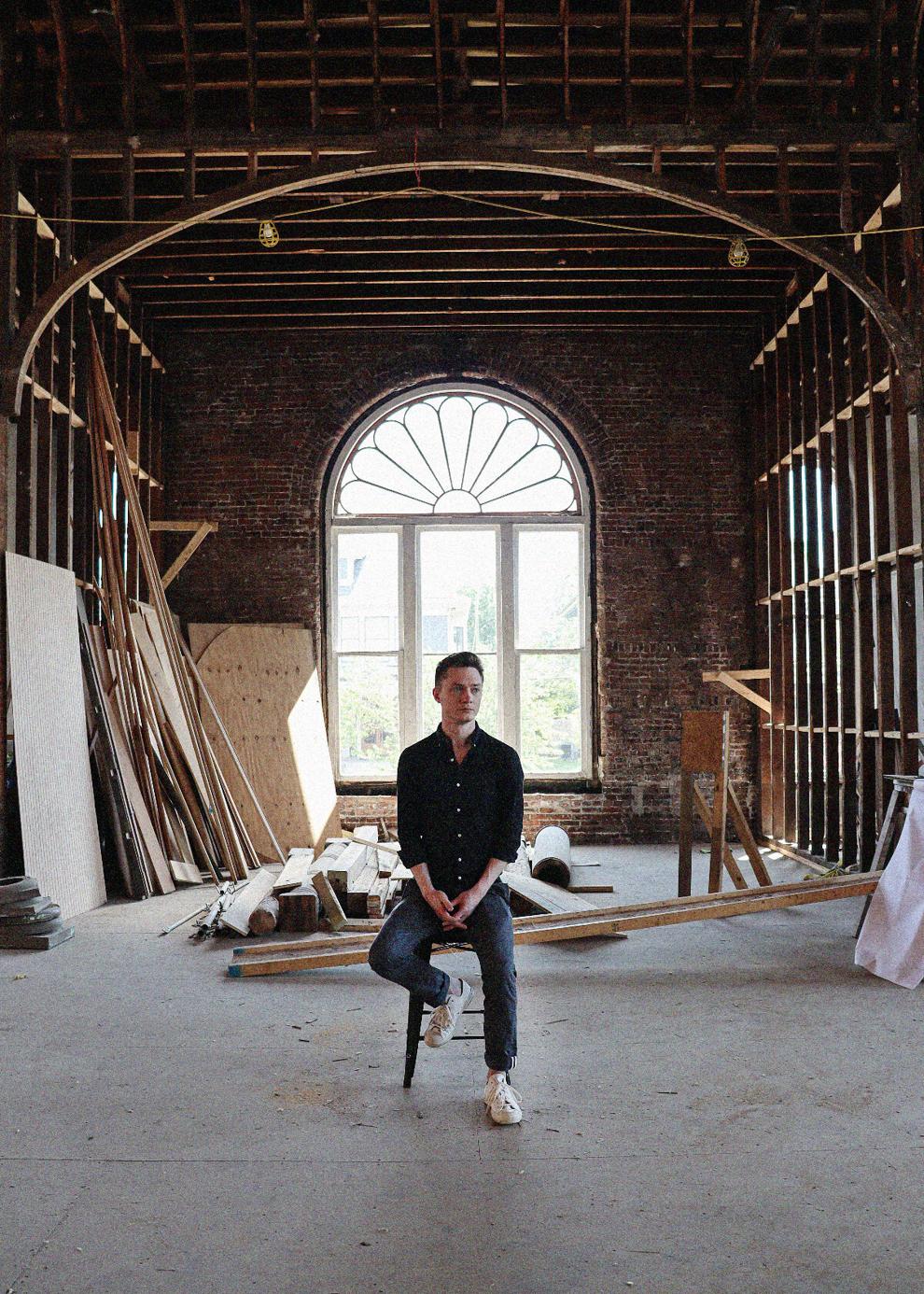 We've long been fans of Alex Burch here at the Scene. In fact, contributor/former editor Steve Cavendish and I wrote about his wine tasting skills in separate pieces in 2018 and 2020 as the talented young beverage professional studied for his master sommelier exam. He achieved advanced somm status in 2019, besting an exam with a roughly 25 percent pass rate.
Burch's journey through the wine world started when he was a rookie server at Kayne Prime, where he discovered that he was more interested in what was in the glass than what was on the plate. Burch took positions managing the wine lists and contributing to the beverage programs at Strategic Hospitality properties Bastion and Henrietta Red, and spent the early part of the pandemic conducting online wine tastings and classes from home.
Now he's ready to strike out on his own with his first restaurant project, which he has cheekily named Bad Idea. With a spring 2023 opening planned, Burch has been working on this particular idea since leaving Bastion late last year after five years there. "I decided to make a leap of faith," he explains in a phone interview. "It's a different tack we're going at. We're really leaning into a community thing."
By that, he means that he hopes his new space — which is in the restored church sanctuary at 1021 Russell St., across from Boombozz Craft Pizza and Taphouse — will serve as a gathering spot for the neighborhood, and he's depending on the community for support for his fledgling wine restaurant. To that end, he has established a crowdsourcing option with which he hopes to raise money alongside capital from key lead investors who have already pledged hundreds of thousands of dollars to the project.
(Hopefully it goes without saying that you should not take investment advice from a food writer who thought putting money into Greek bonds in the 2010s was a good idea — you're on your own if you decide to pitch in toward this particular "Bad Idea.")
Whether you choose to join the funding effort or just support Bad Idea with your eating and drinking money, it certainly is an exciting proposition to imagine Burch at the helm of a lively wine bar. 
"We're planning for it to be more of a wine-focused restaurant/wine bar with a fun menu," Burch promises. "We're aiming at approachable price points with a robust wine list. Most of all, we want it to be a comfortable place to hang out. We'll offer more traditional service in the evening, but later at night we want it to be a place with counter service where you can just drag up a chair to hang with friends. We'll have good, but playful food!"
Bad Idea will share the Russell Street building with a mix of retail and office space, with a small parking lot and more of an emphasis on ample street parking. Keeping with the neighborhood emphasis, Burch is working with local graphic and interior designers to help craft the vibe of the restaurant while he works on the food and wine concepts. "It's fun to do something very homegrown," Burch says.
You know that the wine list is the centerpiece of any Burch project, and he will encourage exploration at Bad Idea with three separate lists he describes this way:
Fly Blind – house-selected wine flights that encourage guests to explore new flavors and taste some of the wine world's hidden gems 

The Short List – a condensed list that covers a wide range of styles and price points, and includes wine by the glass 

The Long List – an extensive bottle list loaded with anecdotes that dive deep into  various regions, producers, and winemaking methods
Burch also plans to encourage discovery through frequent wine education classes taught by himself and his staff, tasting dinners with food and wine focused around specific global regions, and pop-up dinners featuring guest chefs. There will also be a space for private dining at Bad Idea that patrons can rent for events and special dinners.
If you've ever benefited from Burch's advice when picking pairings for your meal, you know he's a thoughtful sommelier with an encyclopedic knowledge of global wines. Not only has he improved the wine lists at every restaurant where he's worked, but he has upped the game among other restaurants and local alcohol distributors by introducing fascinating new wines to the market.
Putting him in charge of his own restaurant certainly seems like a good idea to me! [But again, invest at your own risk.]